After visiting a fancy spa in a hotel or a big city, you might be dreaming about how you can bring elements of a high-end spa into your own home.
It's not as hard as it seems.
Whether you're looking to remodel or simply change up some decor, consider these tips while giving your bathroom a spa makeover.
1 – Bring in Natural Elements
One thing you might notice about most ritzy spas in that there is a ton of natural elements mixed in which adds to the upscale atmosphere. For humans, natural elements feel better psychologically when compared to items made of plastic.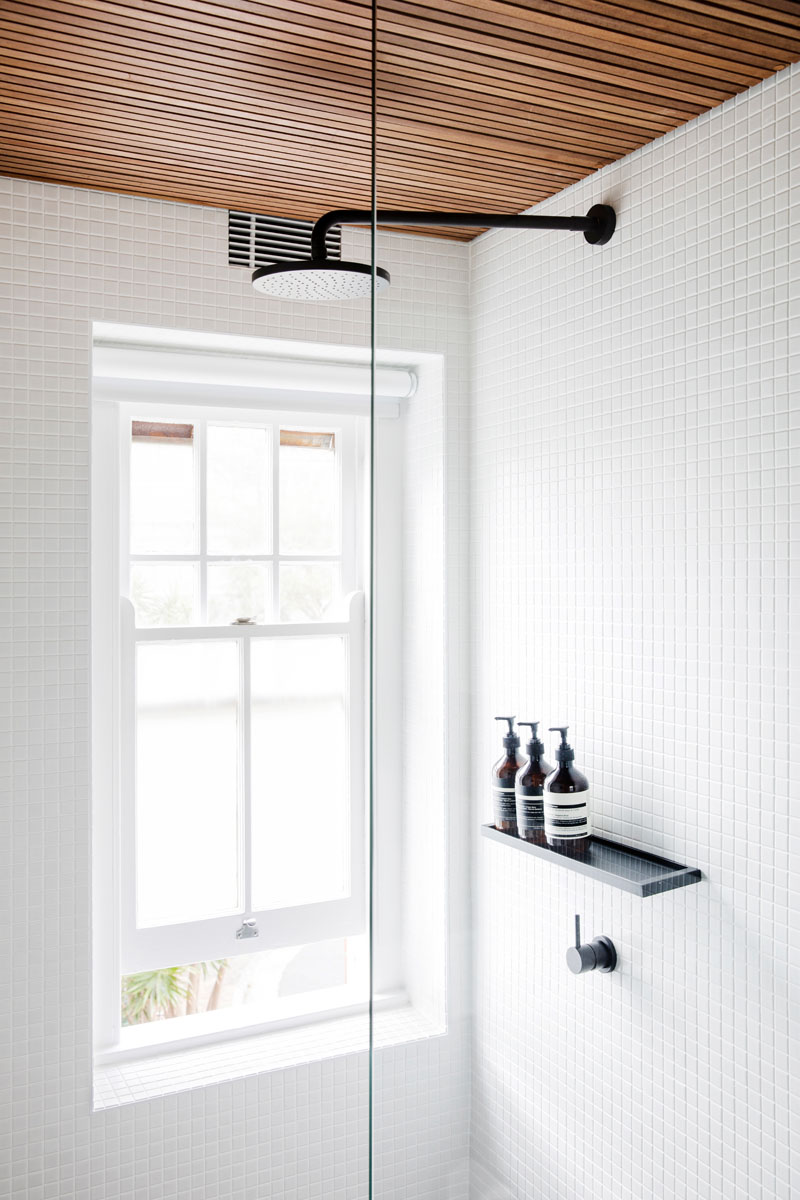 Wood – Incorporate cedar wood in either your vanity, shelving or even as a very cool ceiling feature. You can also pick up a wooden bath mat which gives a high end feel.
Stone – If remodelling, consider that many spas have slate grey stone showers. Also consider slate when picking out a soap dish or dispenser.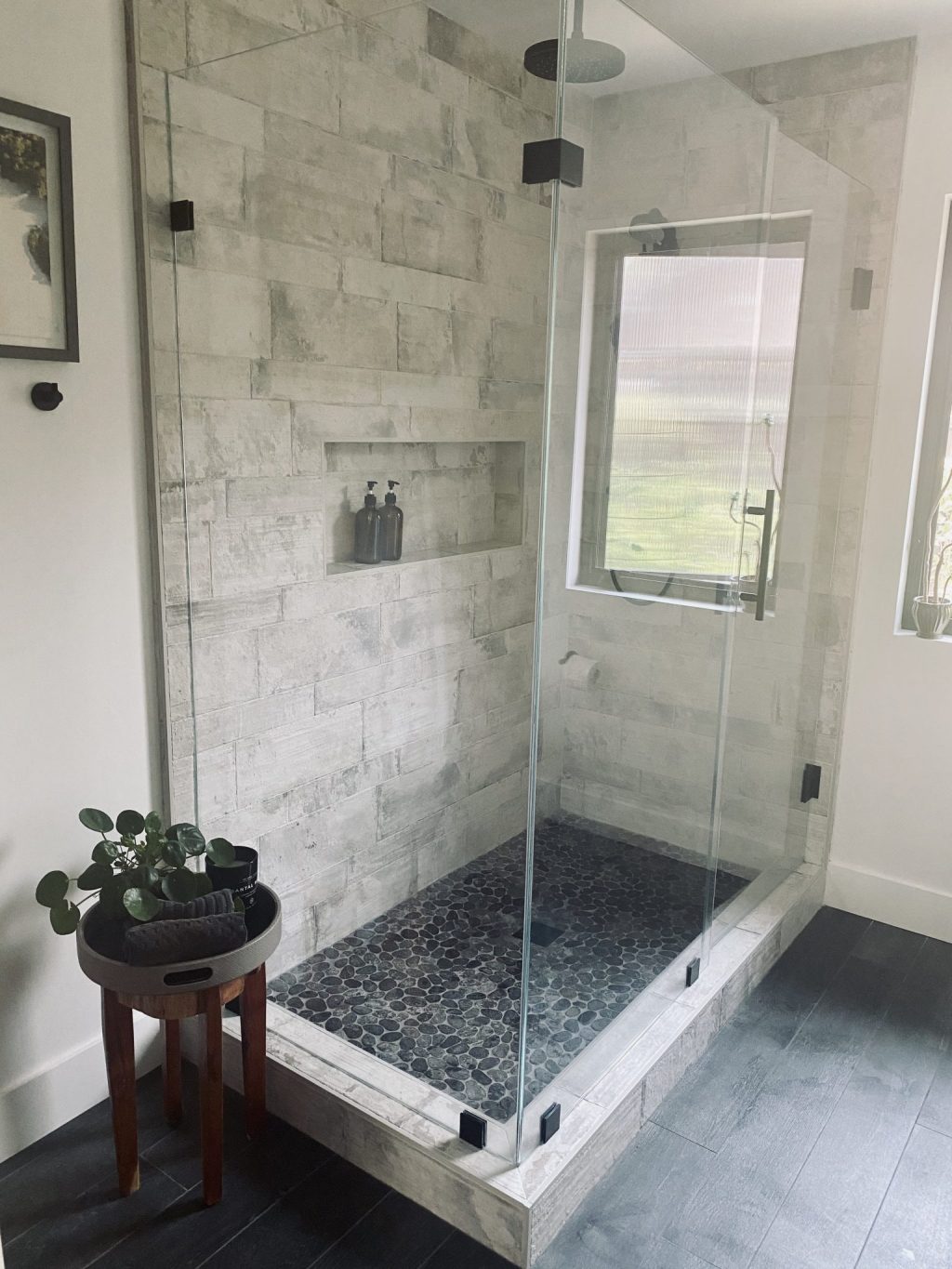 Glass – Elevate your bathroom by changing out your shower curtain for a glass door. This is an easy remodel you can add to your existing bathroom but will make a massive difference in your aesthetic.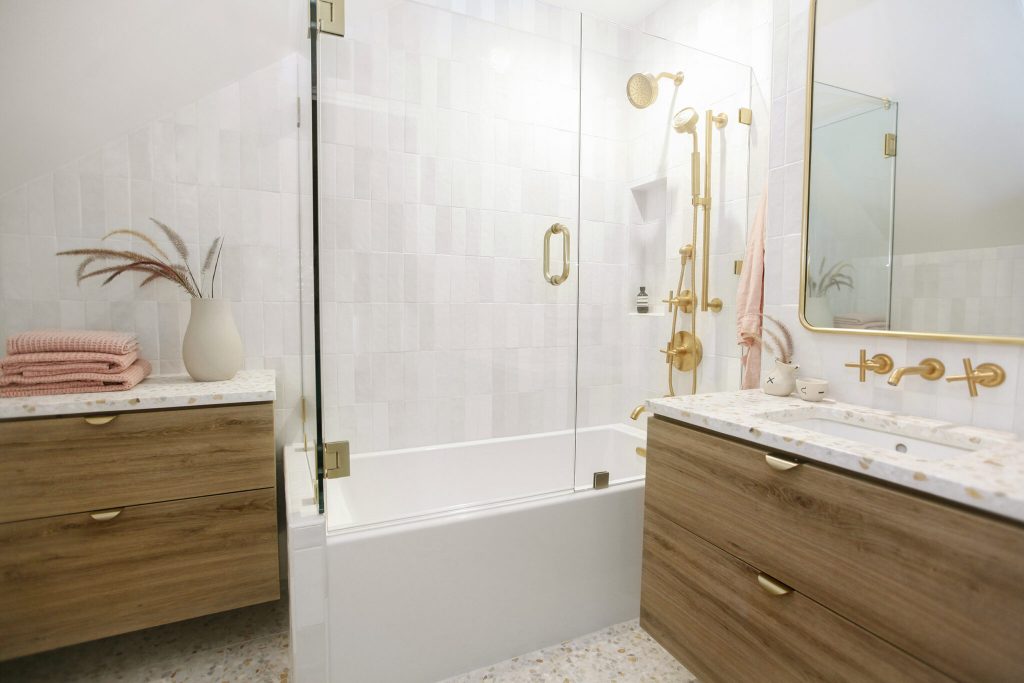 2 – Keep Things Fresh
Another aspect of any amazing spa is that everything is impeccably clean. For your bathroom spa (on top of keeping up good cleaning habits) consider bringing in that feeling of fresh by choosing to use all-white towels (the fluffier, the better) and linens exclusively.
If you're retiling your shower or bathtub, a white tile never goes out of style and always creates a bright and clean look. Beware of white grout – however – as it discolours over time. A light or medium grey is a great alternative, or if you must go white, opt for an epoxy grout.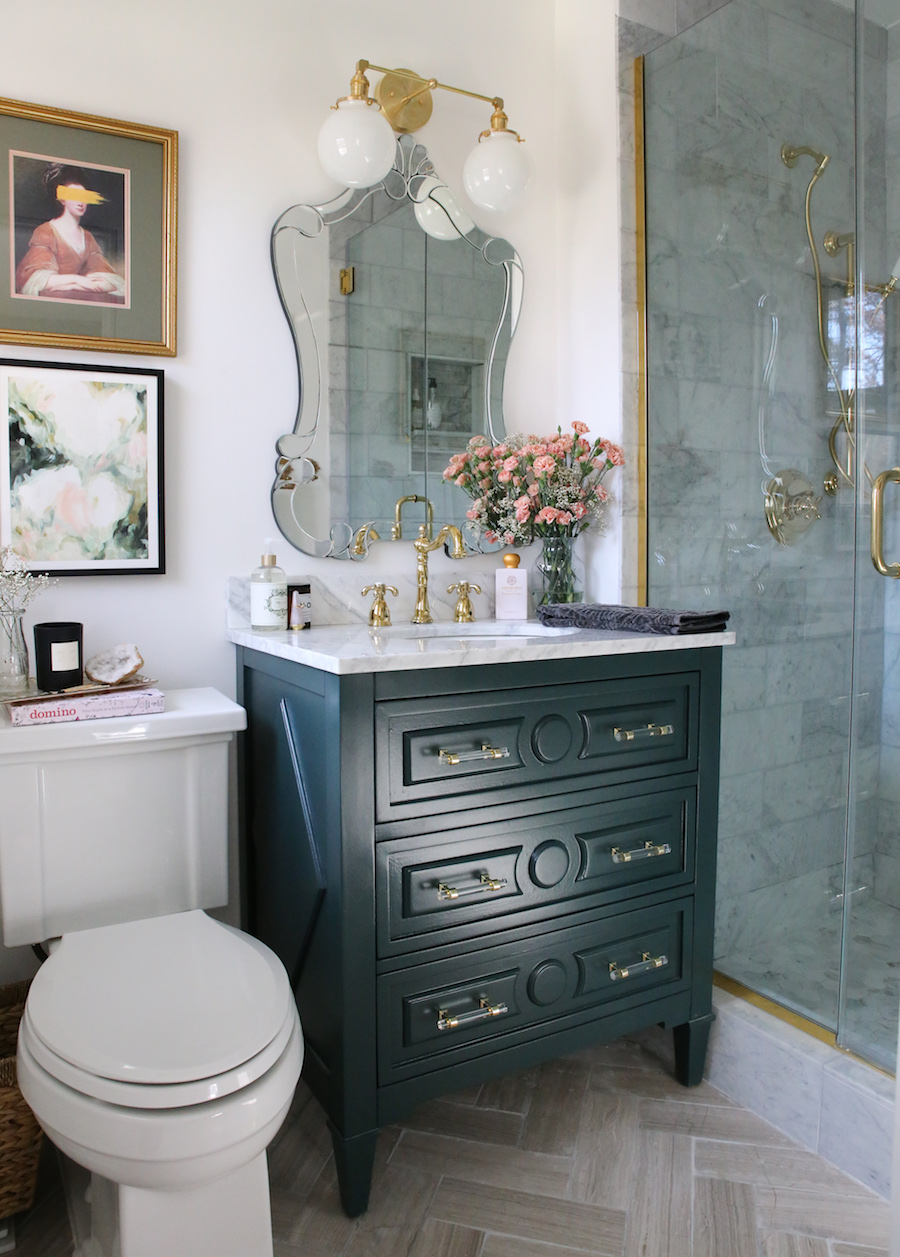 Adding a plant or arrangement of fresh flowers regularly will also bring in freshness and life while also making your bathroom smell great.
3 – Or, Go Dark
On the opposite end, there are also some spas which opt for a dark, moody and cozy theme.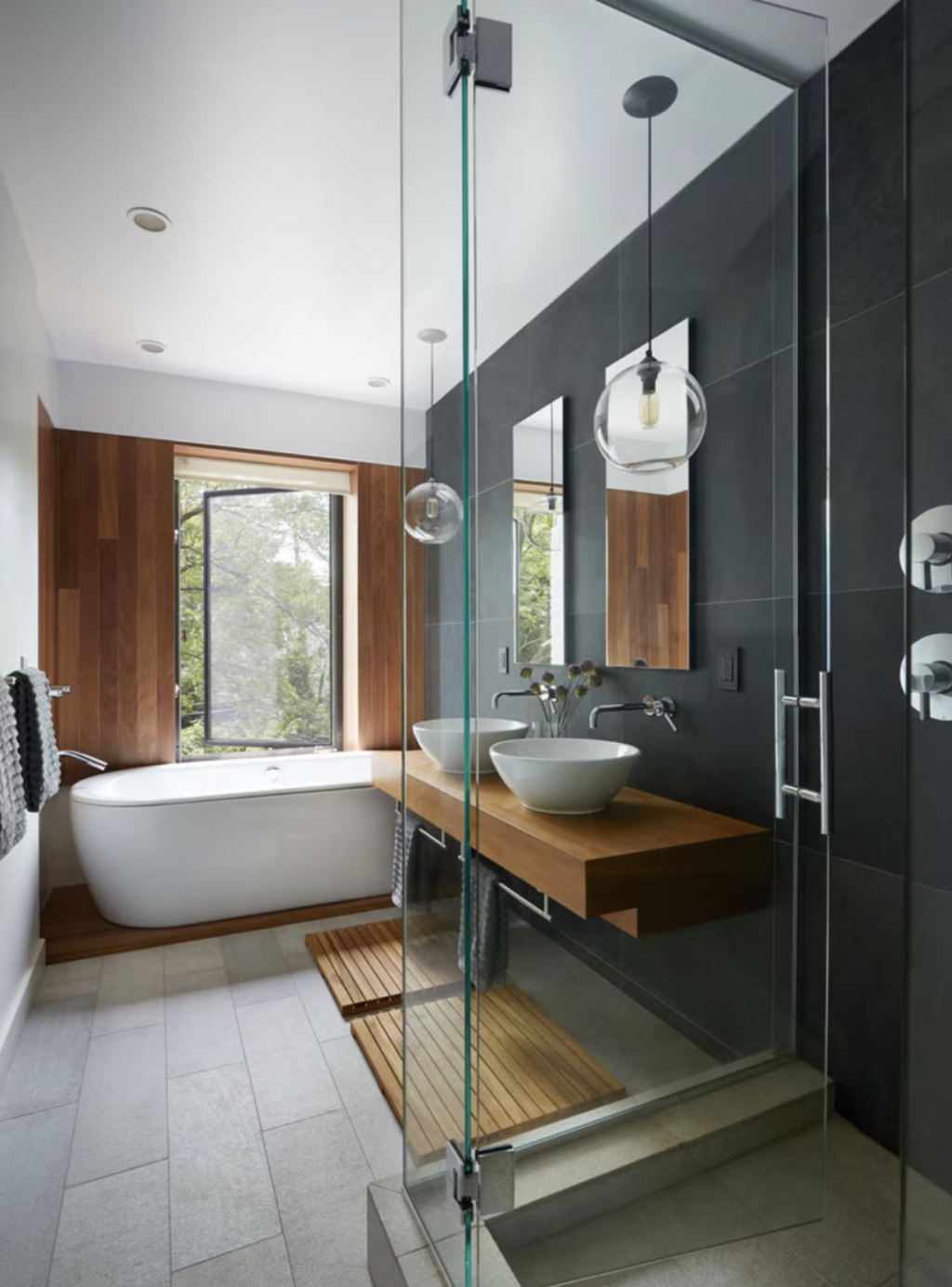 If you're going for this look, you can incorporate forest green, deep purple or navy blue printed wallpaper on one of the walls of your bathroom. Don't be afraid to paint your walls and ceiling in a darker colour – contrary to popular belief this doesn't automatically make a room feel small.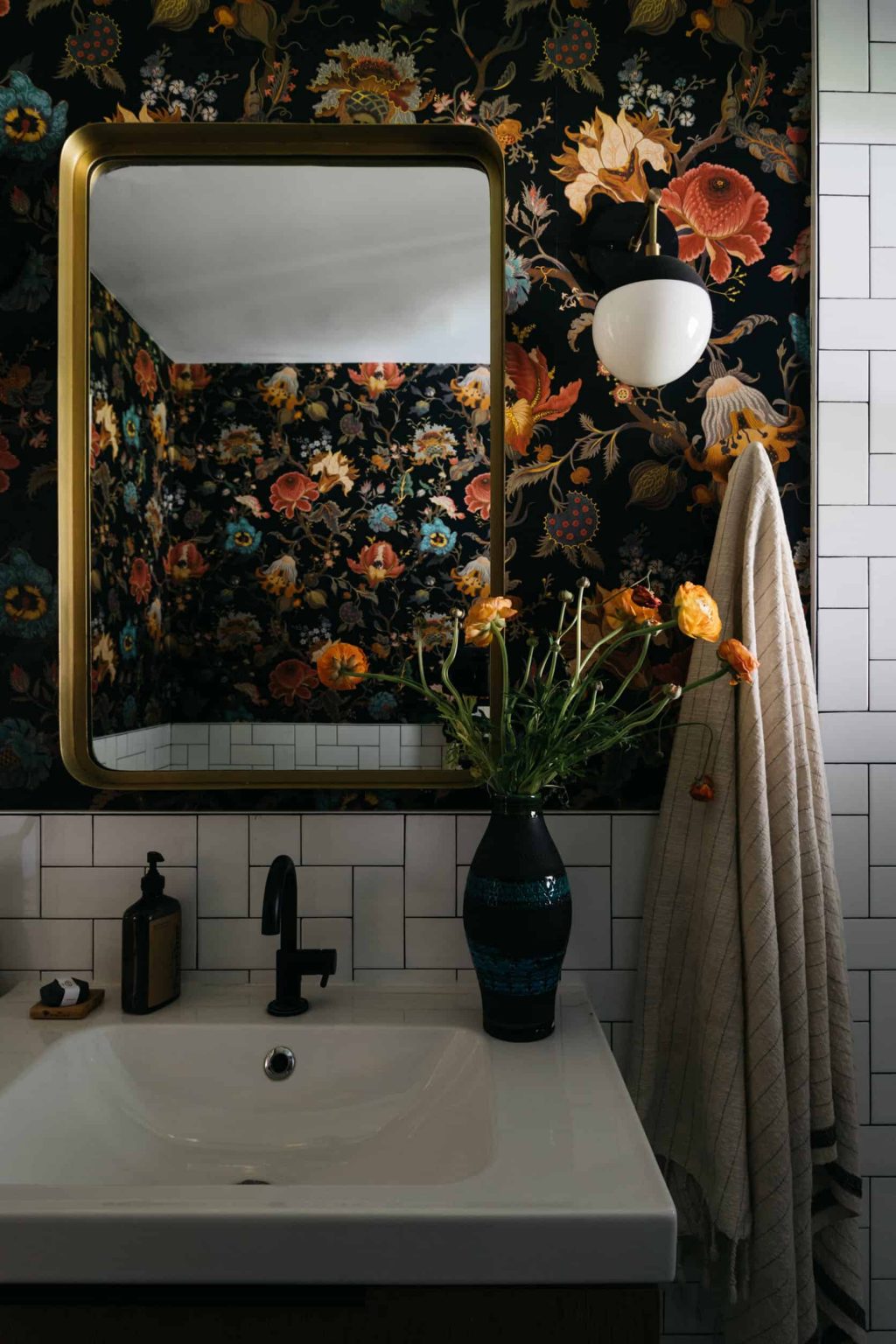 Keep candles in the space for those before-bed soaks in the tub. You will also want to make sure your light has a warm bulb on a dimmer for that ultimate glowy lighting.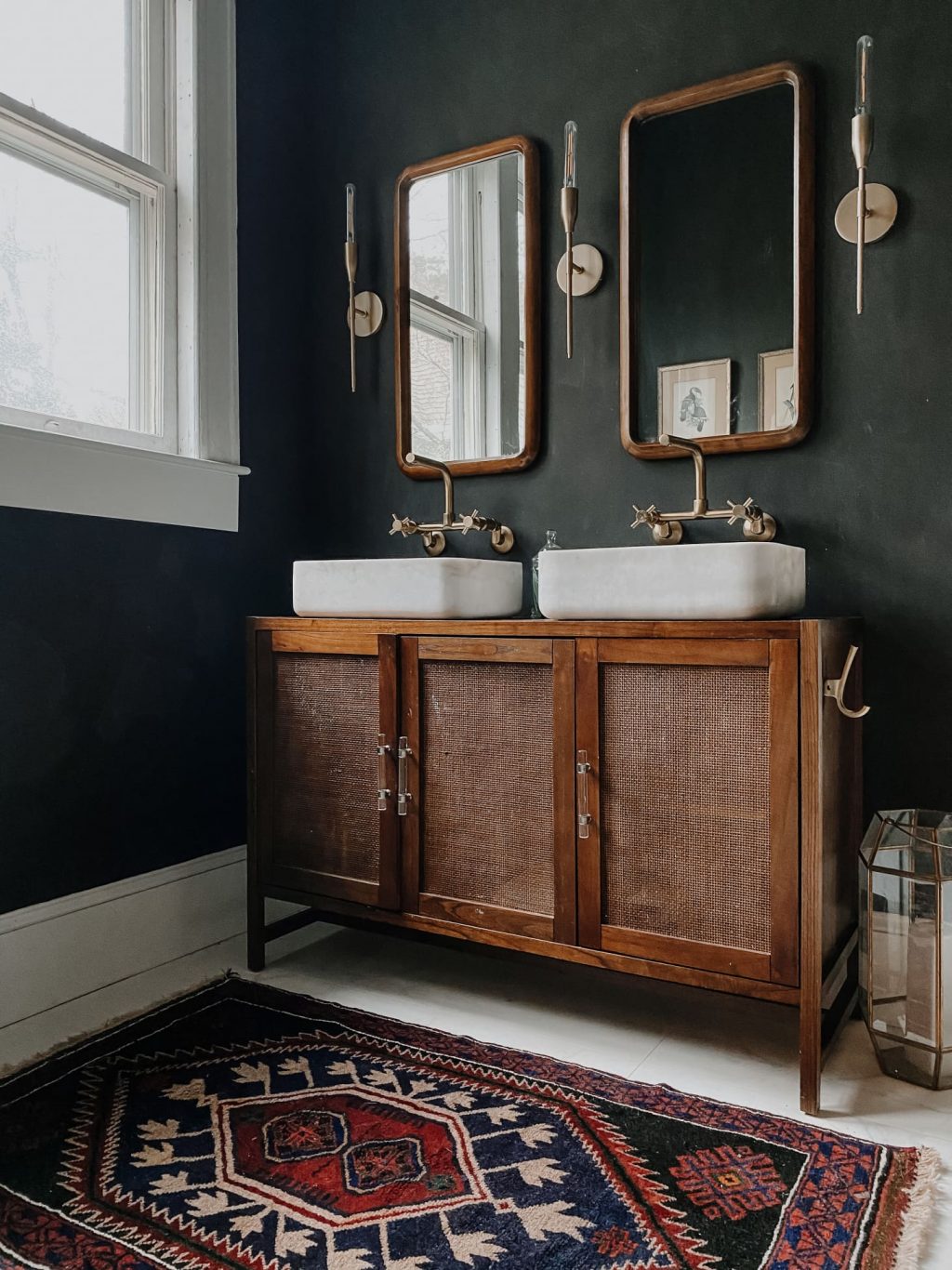 Gold fixtures such as towel bars, shower heads and faucets tend to go well for this theme – so consider that if you're planning on taking on a remodel!
4 – Redesign Your Products
Spas tend to have their own line of products available which creates a consistent brand aesthetic throughout the property. You can do the same with your products!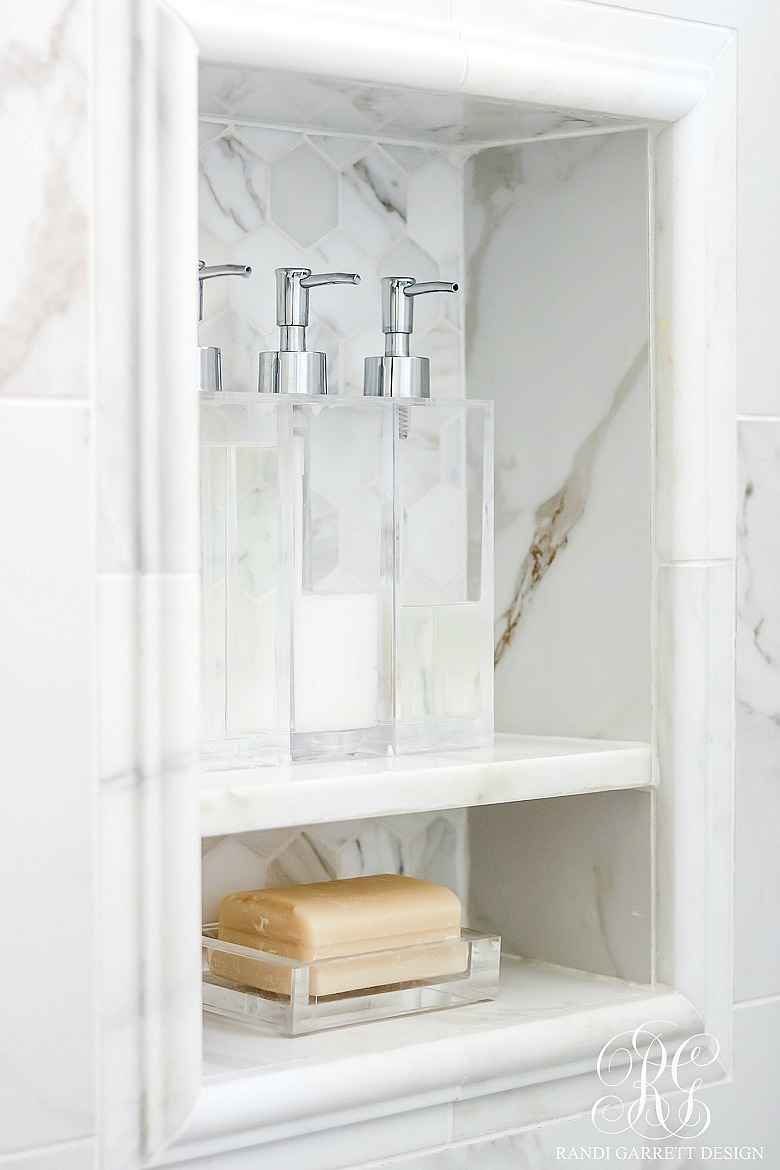 Consider re-packaging things like bath salts, body wash and shampoo into prettier, clear bottles with labels or on a wall dispenser. Bonus points if you can get your products from a refill depot, which reduces plastic in a huge way.
5 – Offer Amenities
Treat yourself and your guests like queens with spa-like amenities. Set out a beautiful basket of perfumes, facial products and lotions and let guests know they are welcome to use anything they wish.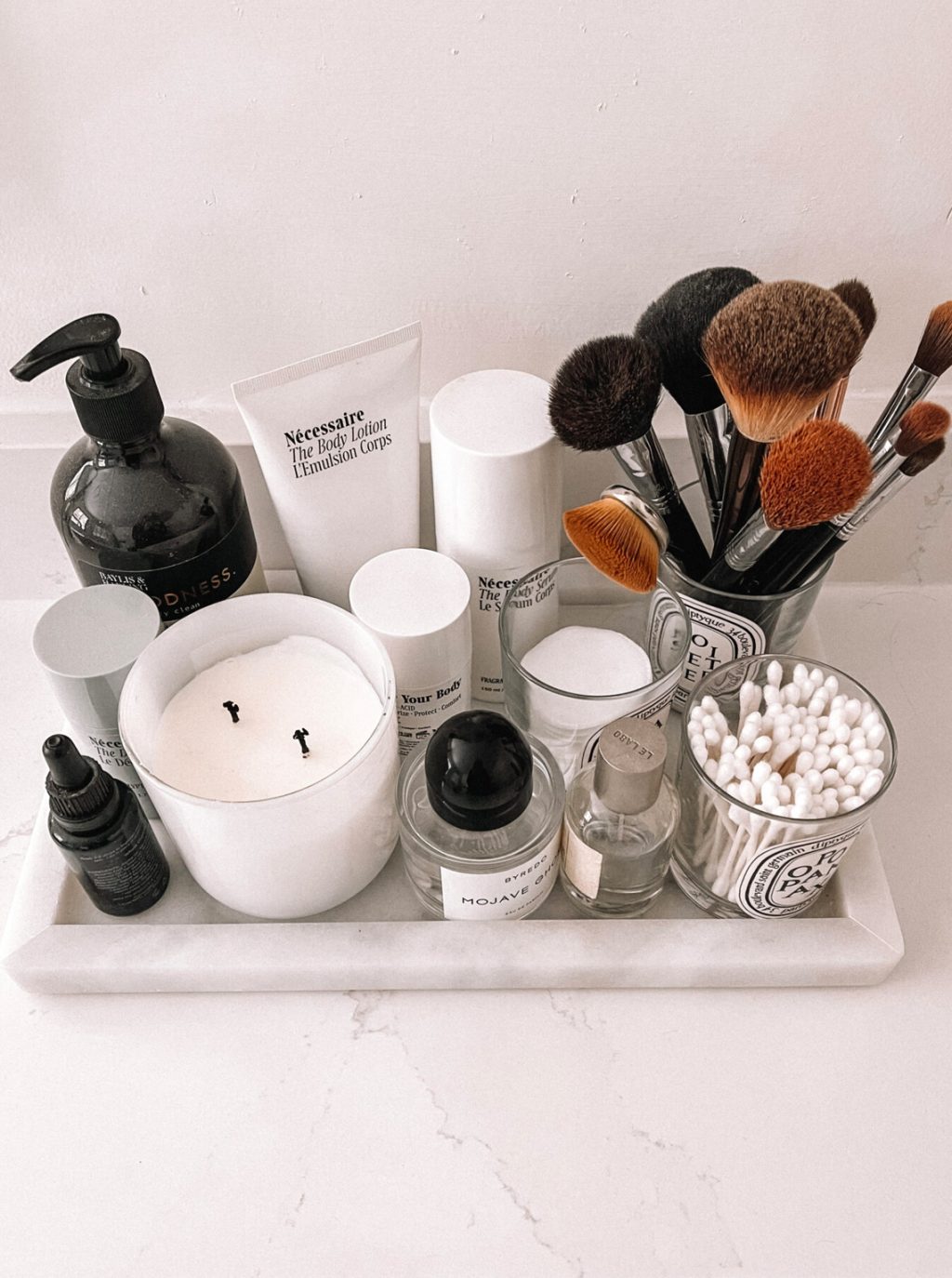 You will also want to make sure your drawers are well organized and stocked, in case anything is needed such as cotton balls or q-tips.
Take the idea even further and have a pair of white slippers and a huge, fluffy white robe in the room for when you come out of the shower – just like at the spa.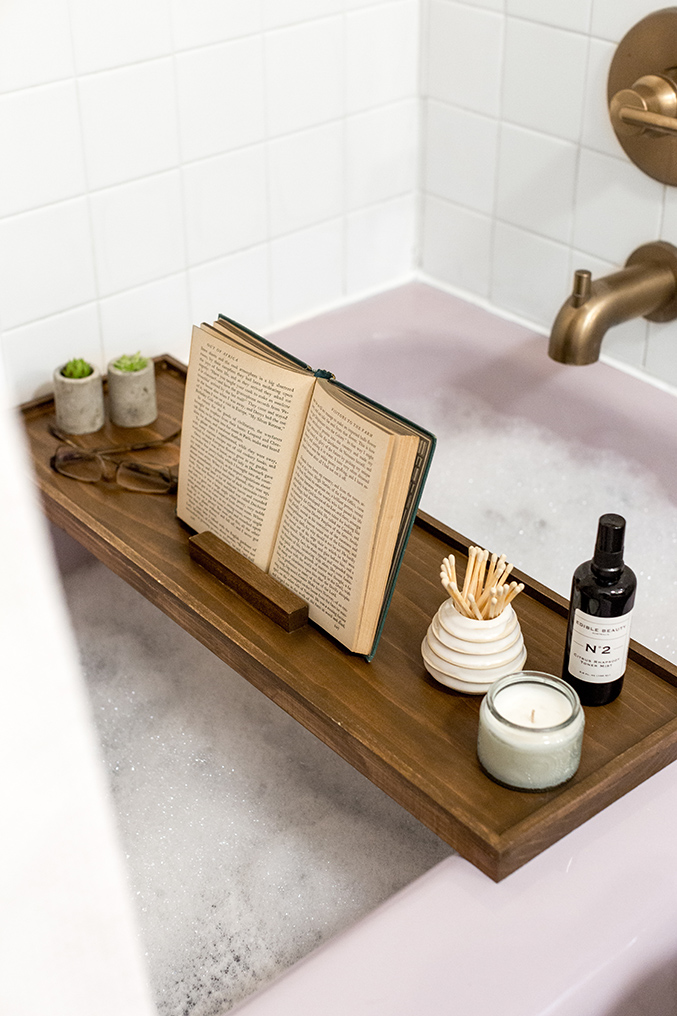 To make your guest (or yourself) feel extra special, set out a bamboo tray with a glass of wine before a bath.
6 – Fill the Room With Spa Scents
Try to avoid having too many competing scents in the room and instead stick to one strong, natural fragrance. Think of the type of scents you might come across in a spa — like lemongrass, eucalyptus, citrus or lavender.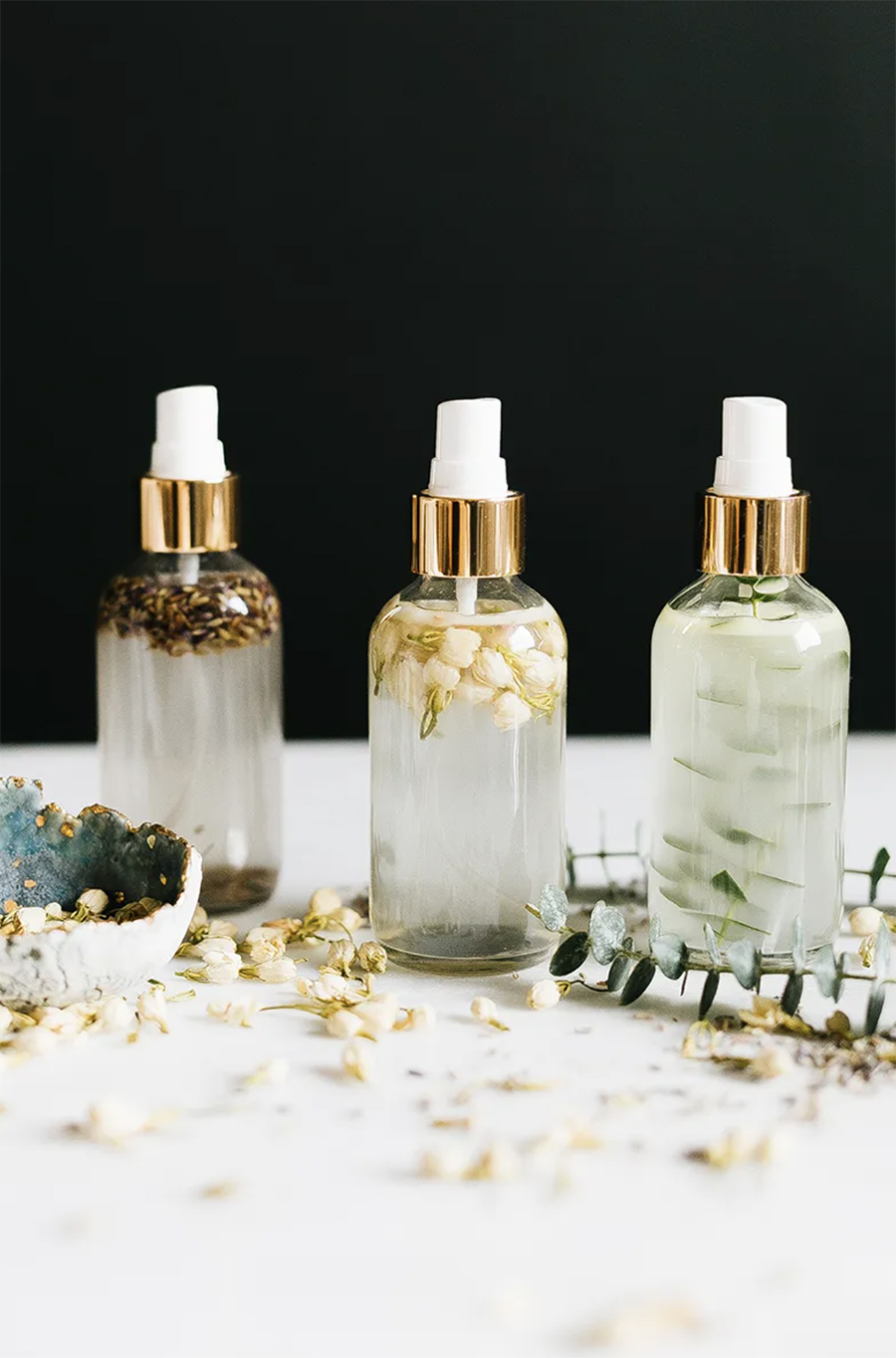 Plug in an oil diffuser in the room to really disperse the scent and keep the oils on display for aromatherapy while bathing.
PIN THIS: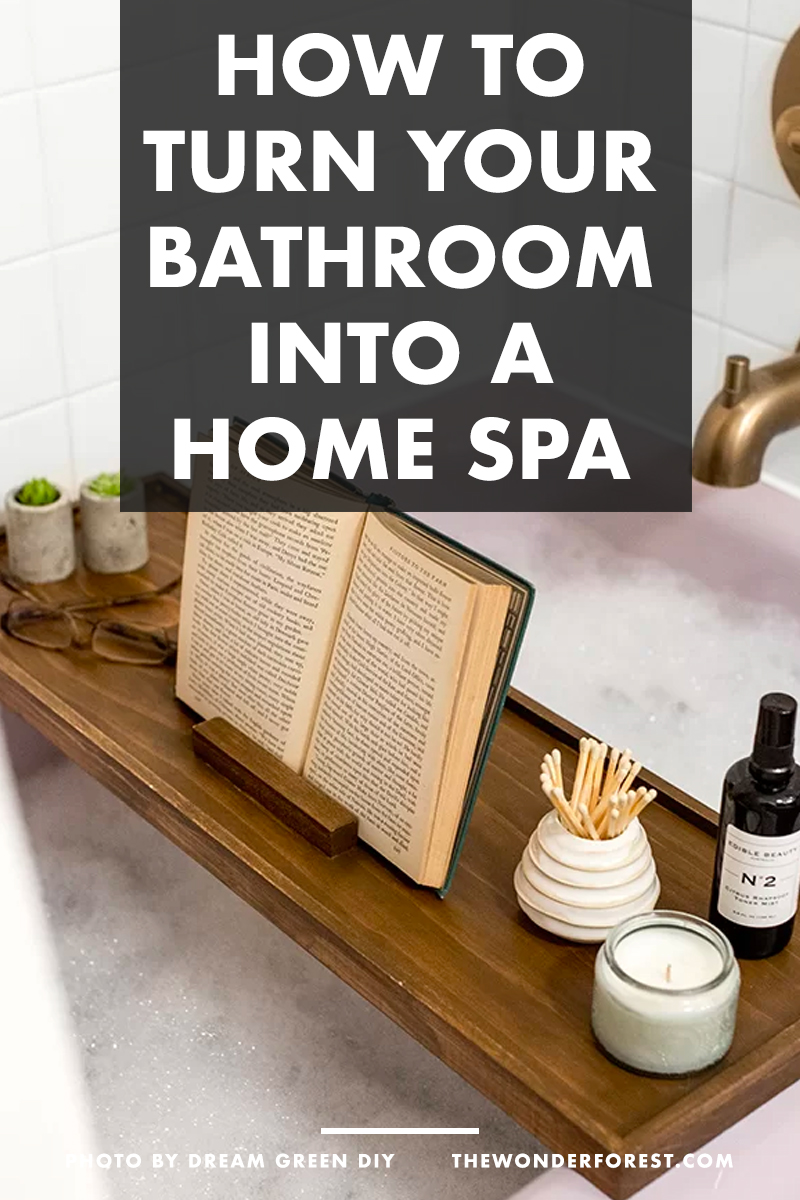 Last Updated on