White interiors used to scare me. I used to wonder how on earth the homeowners could keep those spaces clean. I thought that white meant boring and sterile… true hospital room vibes. Well, my friends, I have been totally converted to a minimal decor loving woman over the years and I wanted to share some of my favourite things about this style — and most importantly, how you can get the white space of your dreams with just a few tips!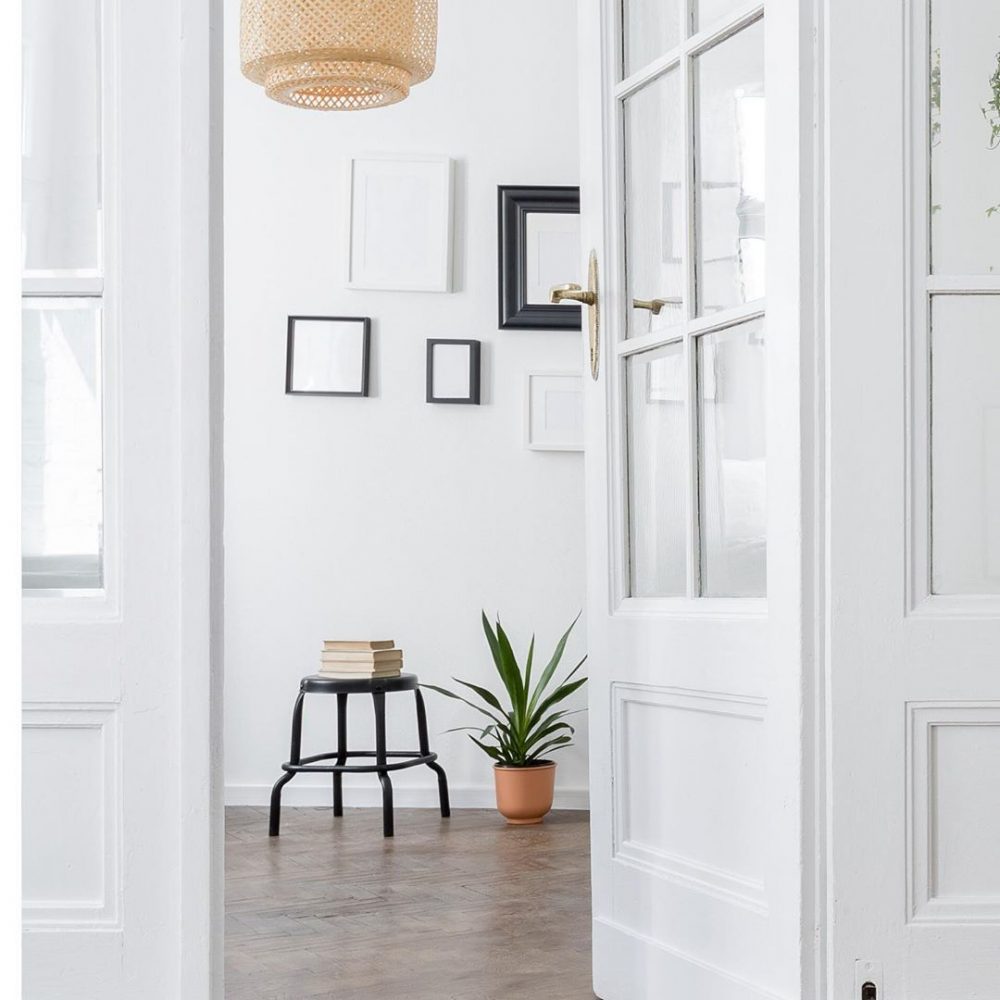 Add contrast with small details
Simple bold black details like these picture frames and stool add contrast to this area and help to create focal points. A floor plant and a textured rattan ceiling light take this space from washed out white to perfectly minimal.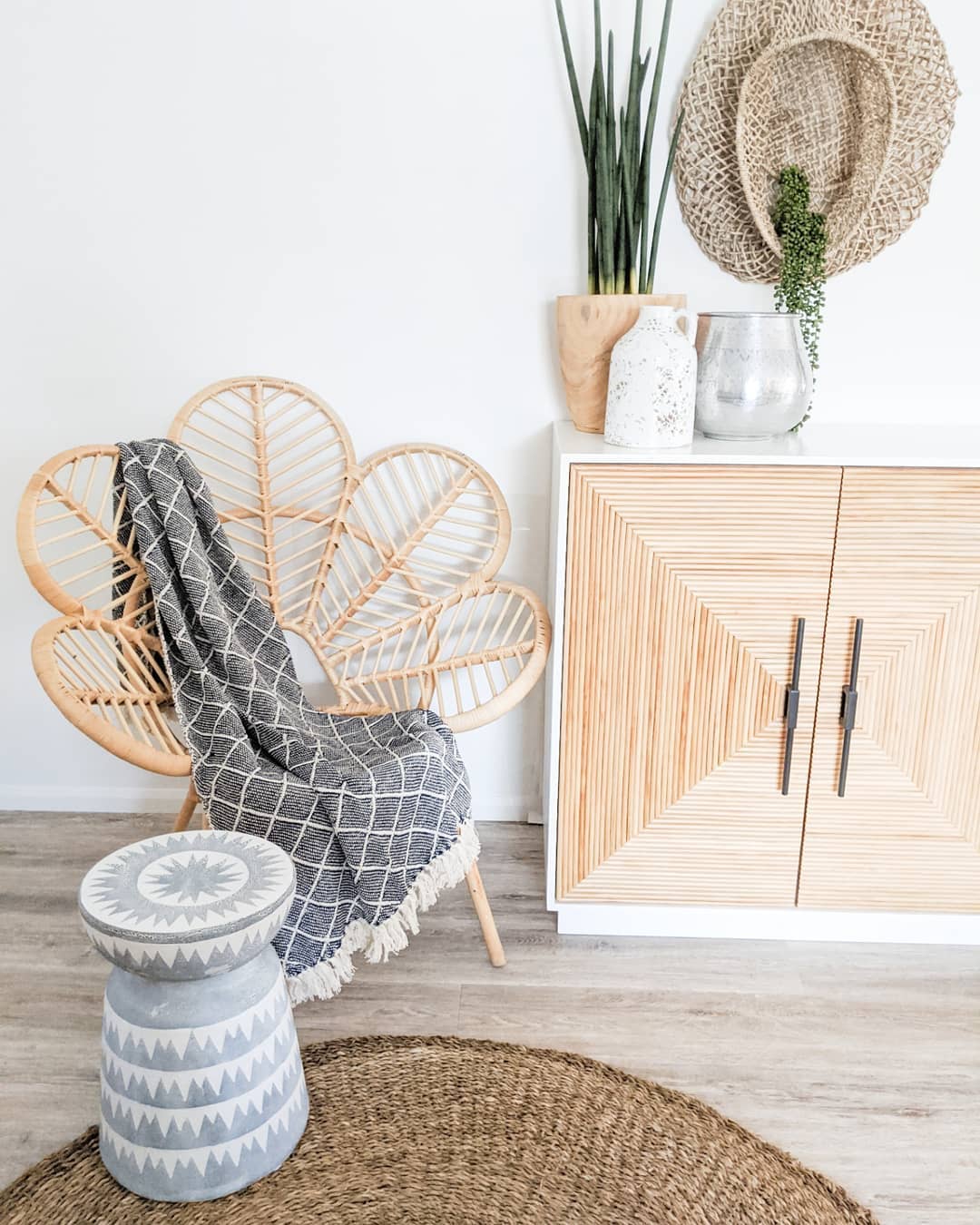 Lots of texture is a must!
Wood, rattan, jute, and concrete help add perfect natural textures to this space. The neutral colour tones really compliment one another so well! This is definitely a corner I'd love to relax in.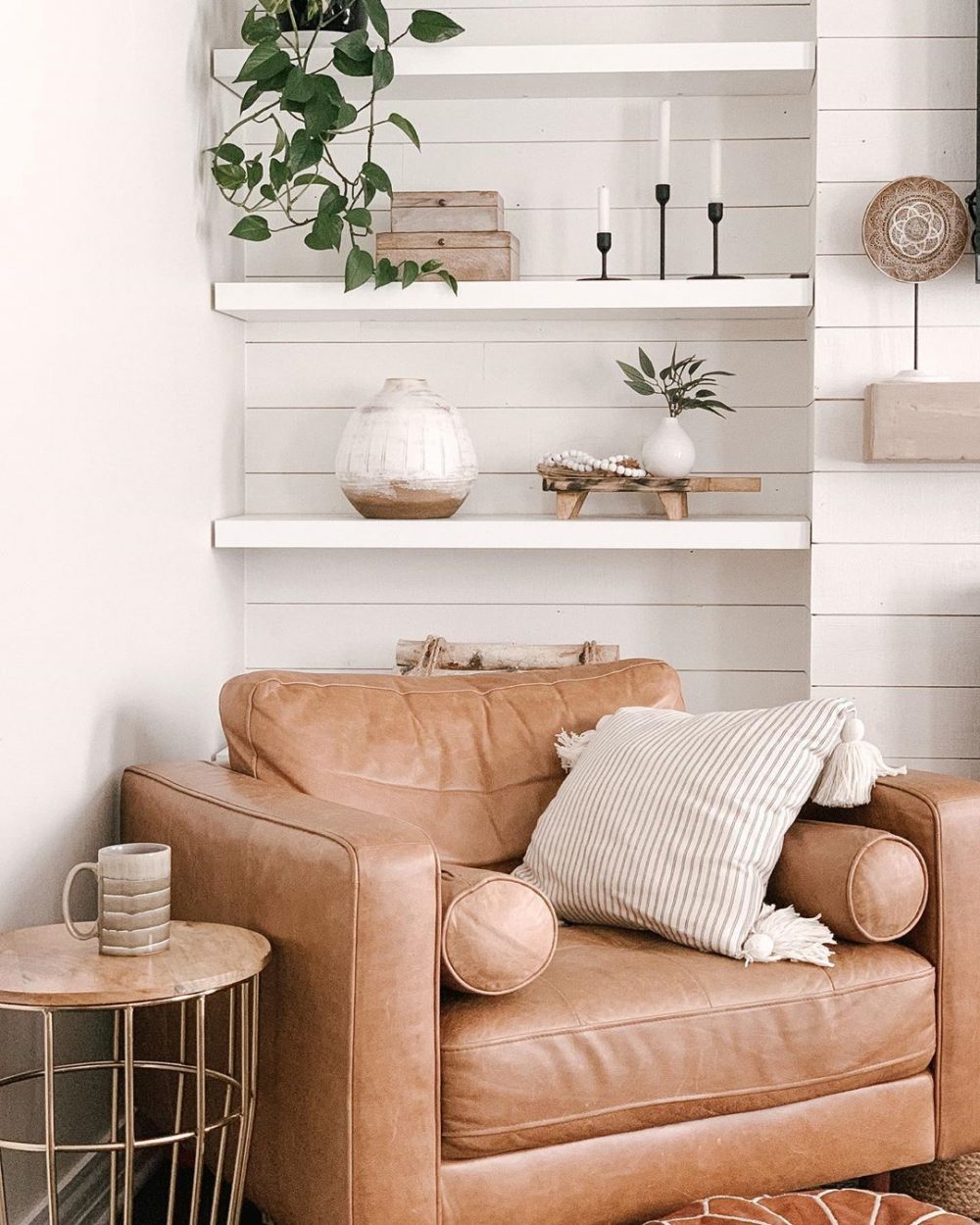 When in doubt, tan it out!
How do you make white rooms less sterile looking? Add natural tan and brown textures!  This leather furniture colour is so popular with minimal white homes because it brings such a nice warmth to plain white walls.
Patterns are your friend
The variety of patterns in this living room make it so cozy looking. From the rug to the pillows and throw blanket, even though these patterns are so different, the warm tones really bring them all together as one.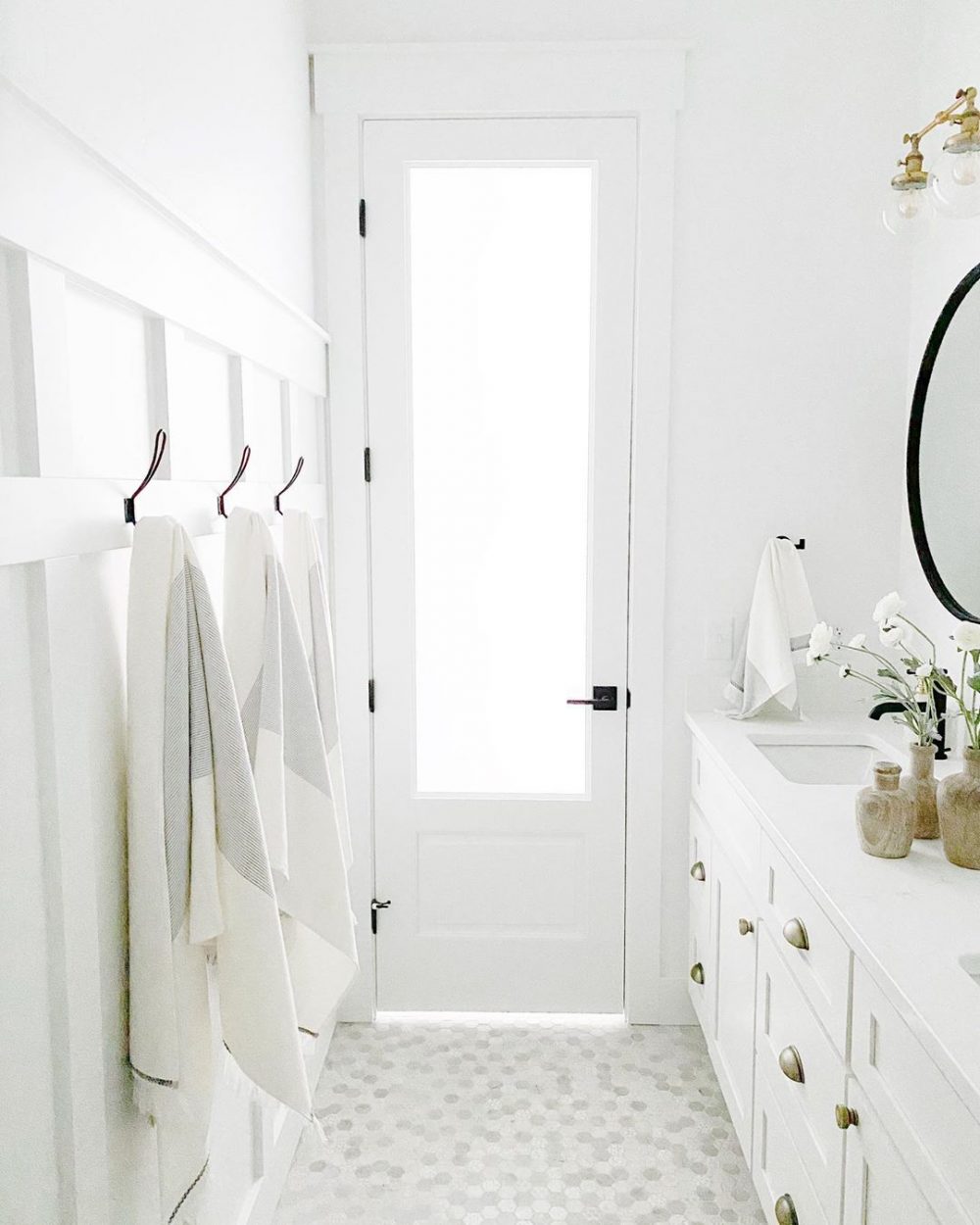 It's the small things
What's better than a sparkling clean white bathroom? Pretty much nothing if you ask me!  The pop of grey in the tiling and natural wood counter top accents allow other neutral colours to join the space. Once again, those small bold black details add some contrast to really finish off the room.
Wood… more wood!
While we're on the topic of white bathrooms, take a look at this one!  The warm wood and perfectly placed plants make this place so inviting. And that claw foot tub is to die for!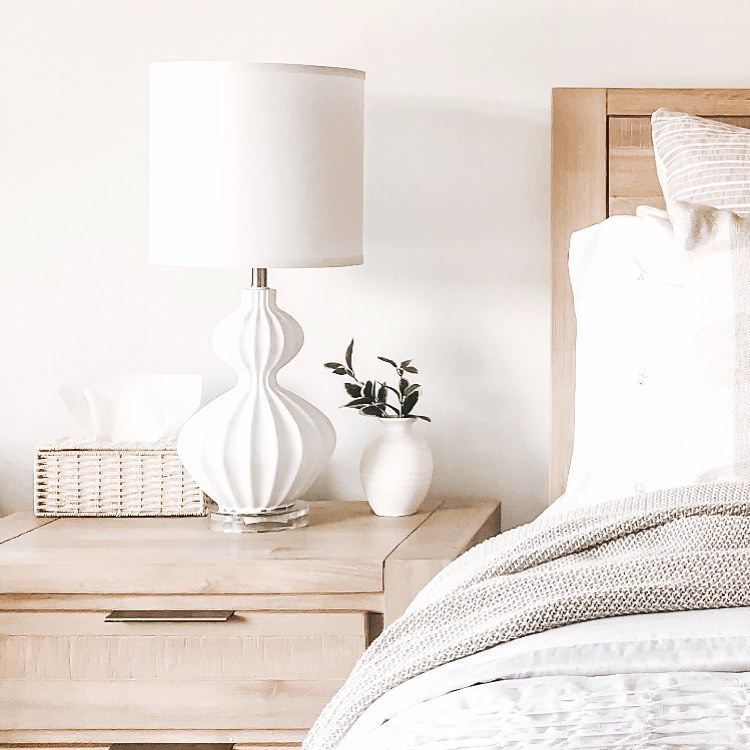 White on white textures
Just because you have white walls, doesn't mean you can't accessorize with white decor too! This lamp stands out because of its interesting shapes and textures against the bright white walls. Shadows are your friend! Keeping the wood tones lighter here really allows this bedroom to feel light and airy.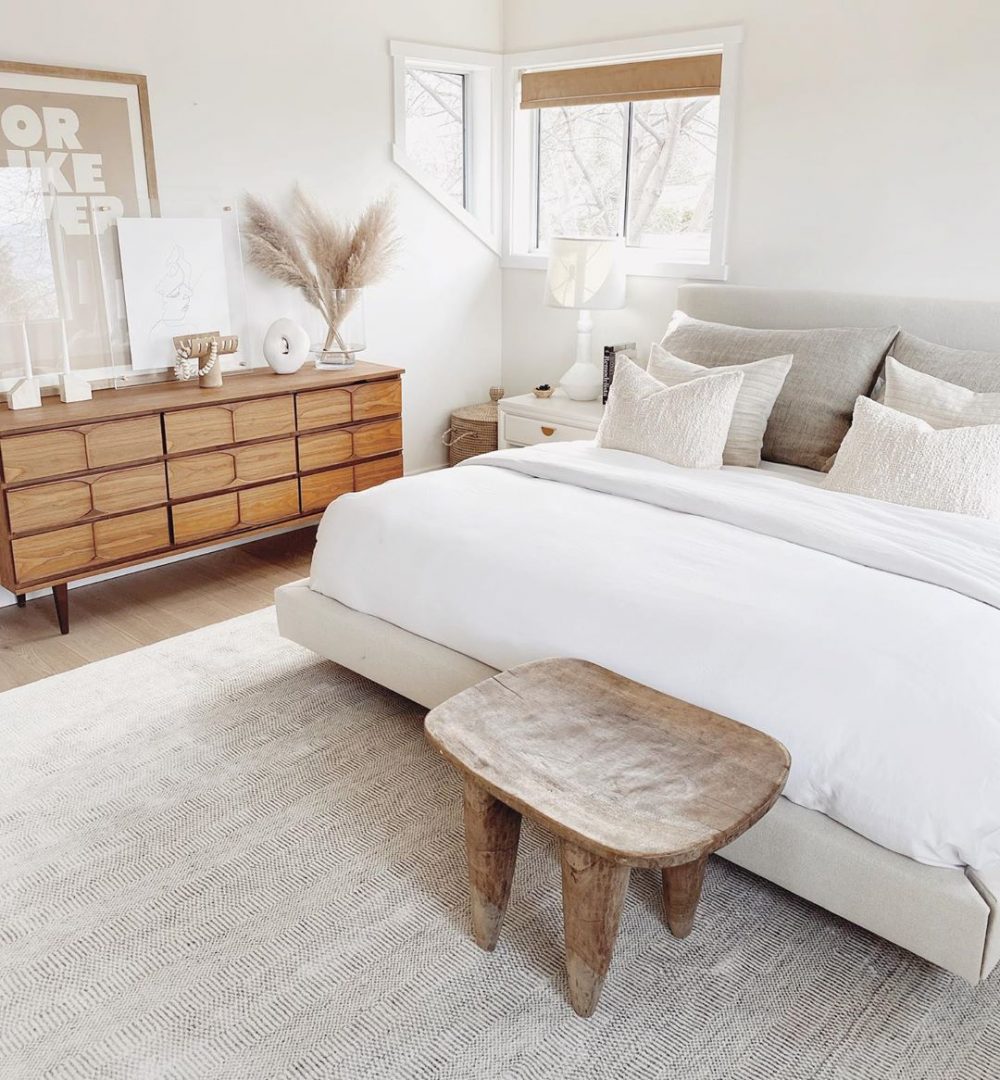 Add a statement piece
Neutrals and white always look so great together. Adding a statement piece like this wood dresser warms up the space and draws your eye towards all of the wonderful accent pieces.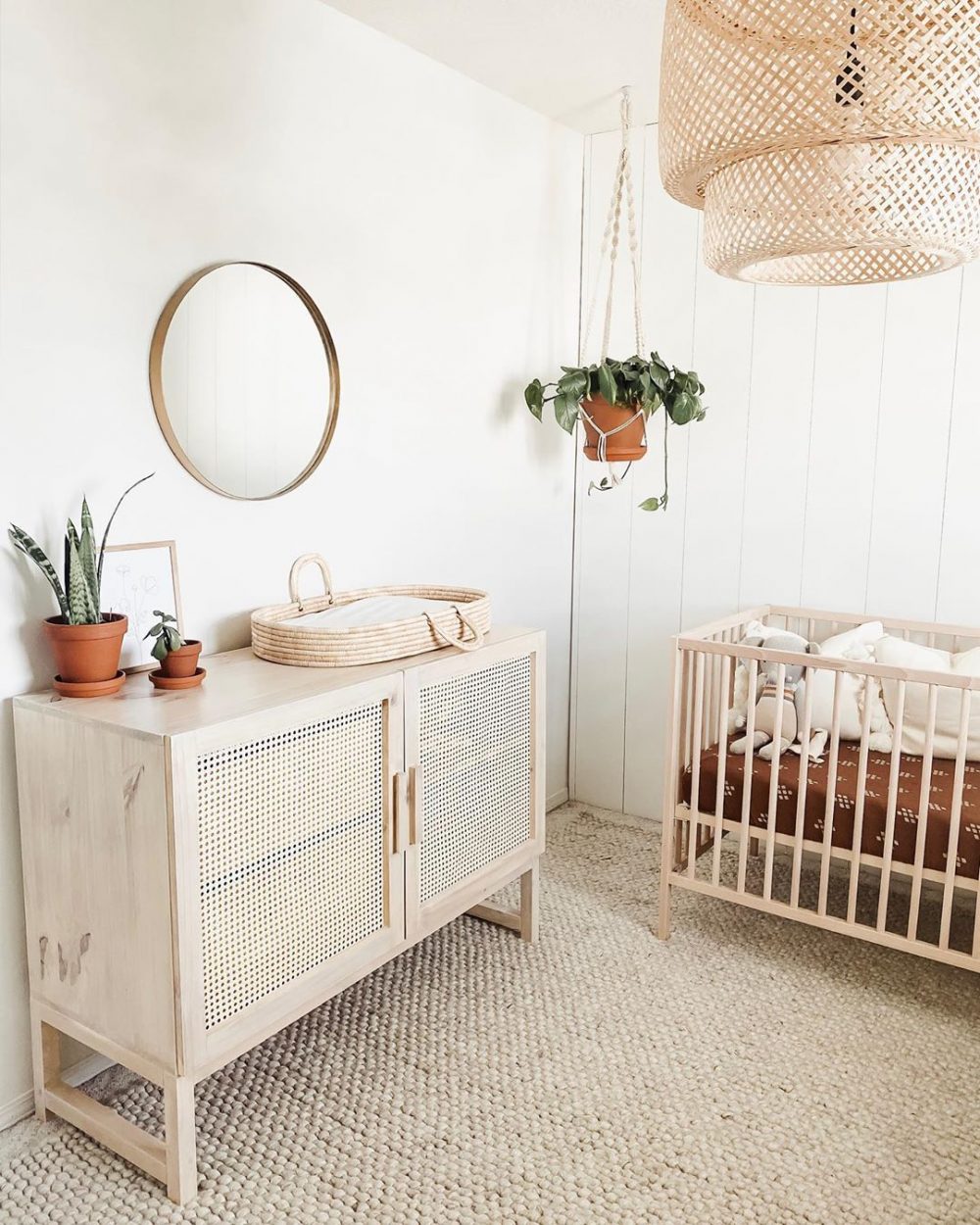 Create warmth using nature
This neutral boho style nursery uses light wood tones and pops of terracotta to add warmth and texture. I love the clean look of this baby room because it will be so easy to grow into.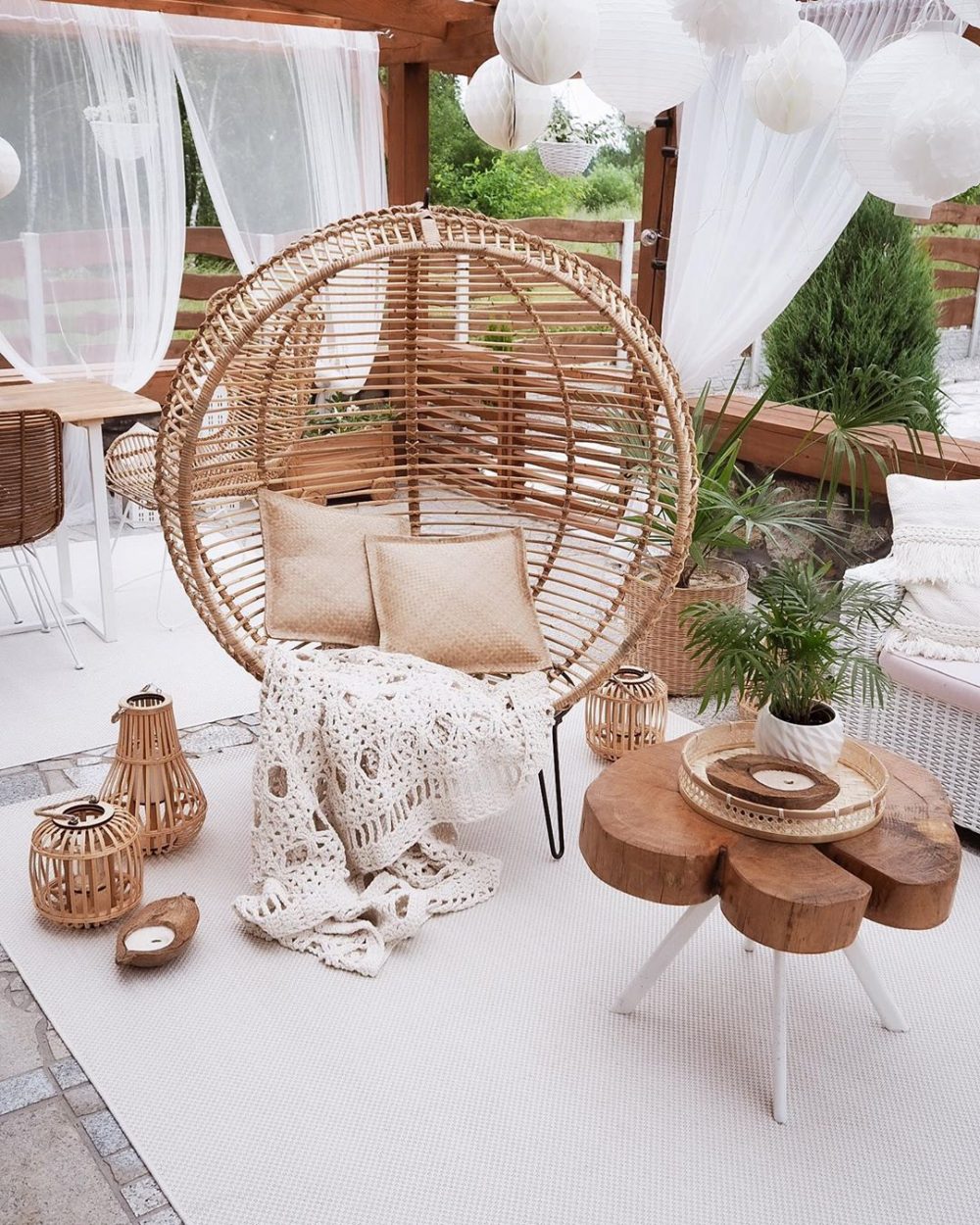 Keep it airy and fresh
Welcome to my absolute dream boho backyard! The airy white textiles used here make this space look like a true oasis. Clusters of paper lantern lighting, natural wood tables, textured crochet blankets, rattan seating, and various plants help make this outdoor patio look like an extension of an indoor living space.
Add more plants!
Plants! So many plants! I wish my thumb was green because I would totally have plants all over my bedroom too. The headboard is my favourite part of this room because while it's so simple, it makes such a huge statement and gives the feeling that this bedroom is straight out of a Bali resort. 
Hopefully you've gained enough inspiration here to tackle your own white space with confidence!
Last Updated on