We are in the depths of the winter season and now is the perfect time to start a cozy handmade project!
Here are 15 knit and crochet blanket patterns that you can make this season. From beginner level to more advanced, there is a pattern for you.
Blanket patterns are great to start and pick up anytime you are relaxing by the fireplace or watching TV! Bonus, it'll keep you warm while you make it!
Big Stitch Throw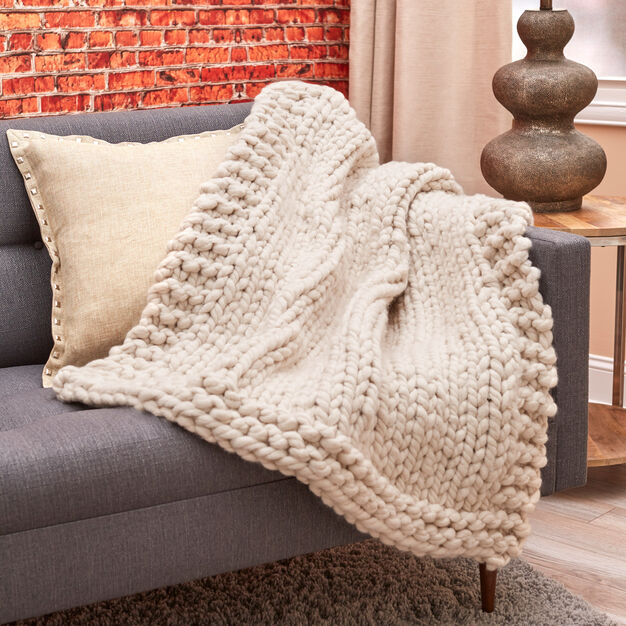 This is an instant gratification blanket! It knits up super-fast because of the thick yarn. The Red Heart yarn also comes in many colours to choose from.
Braided Cabled Blanket
If you're a crocheter, then this one is for you. Worked up in thick yarn too, this blanket has braids running through it. The author Ami gives detailed photos and images to help you learn cabling! Ami has other knitting and crocheting patterns on her site so be sure to check them out!
Falling Bobbles Blanket
One of my favourite yarn websites and stores is Purl Soho in NYC. They have the most beautiful patterns and yarns. If you can't get your hands on their special yarns then, substituting a similar yarn weight would work as well. Make sure you test your gauge. This cute bobble blanket is worked up in super bulky yarn and looks so adorable!
Optic Blanket
I couldn't help but put another blanket by Purl Soho! This one is created by making squares then sewing them up. The intricate stripping makes this blanket a beautiful piece! It's worked in thinner yarn so knitting a large blanket will definitely be a lot of hard work but so worth it!
Come Together Blanket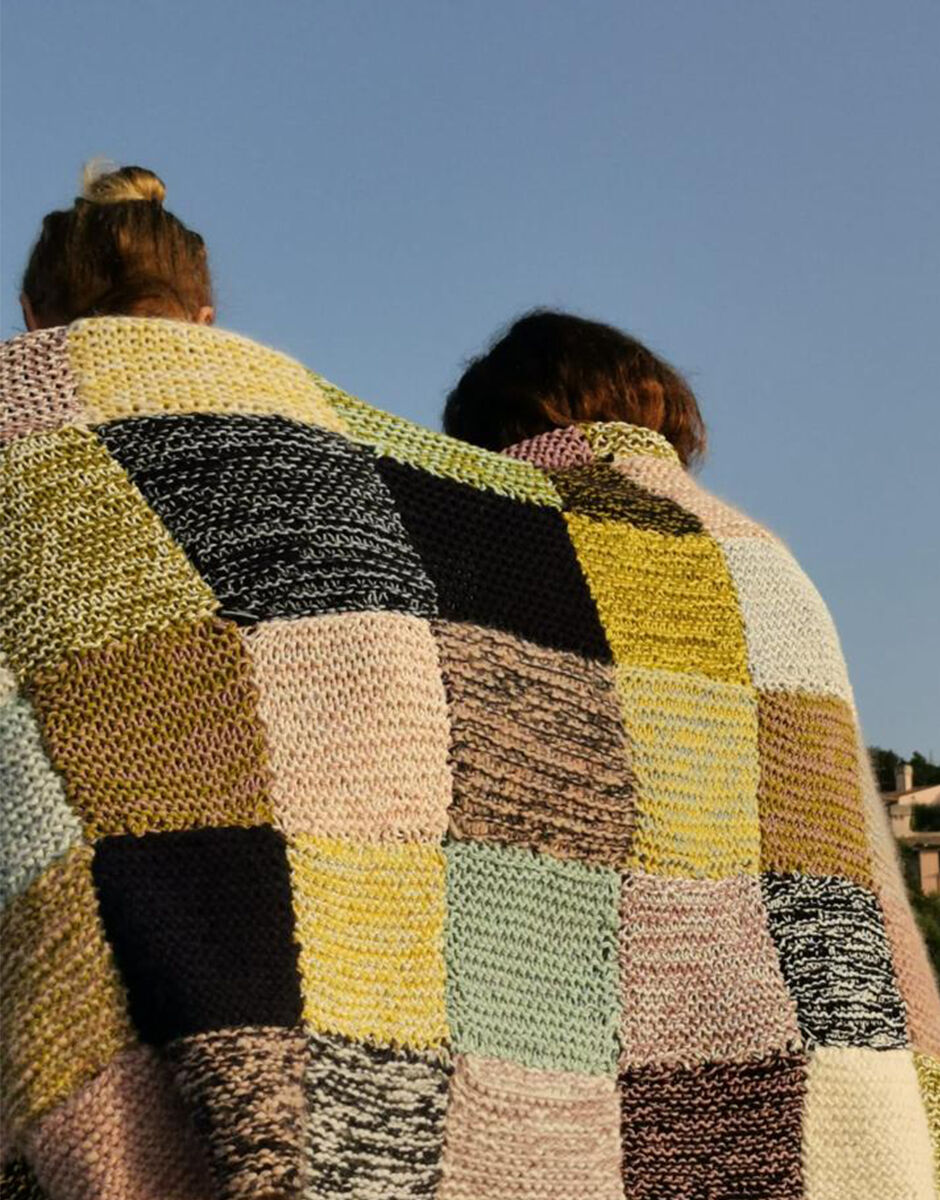 Another blanket worked one square by a time, this beginner friendly blanket can be a good project to start with children! It also helps you use up left-over yarn as each piece doesn't require much yarn. Double up your strands to get the correct weight.
Crochet Seedling Blanket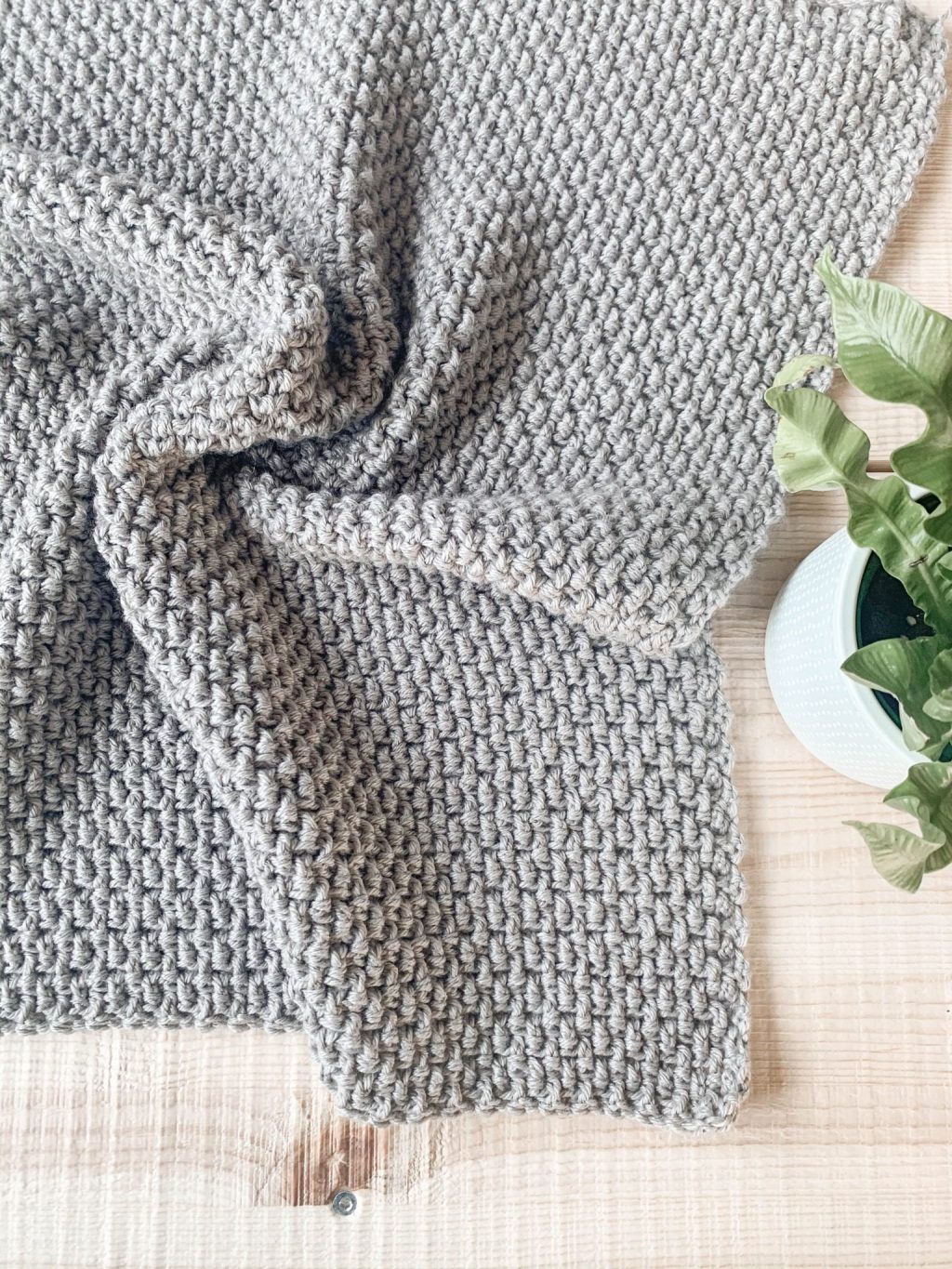 This crochet blanket can be adapted to fit many sizes and features a beautiful weave pattern. There is also a video accompanying this pattern to help you get this stitch down!
Heirloom Blanket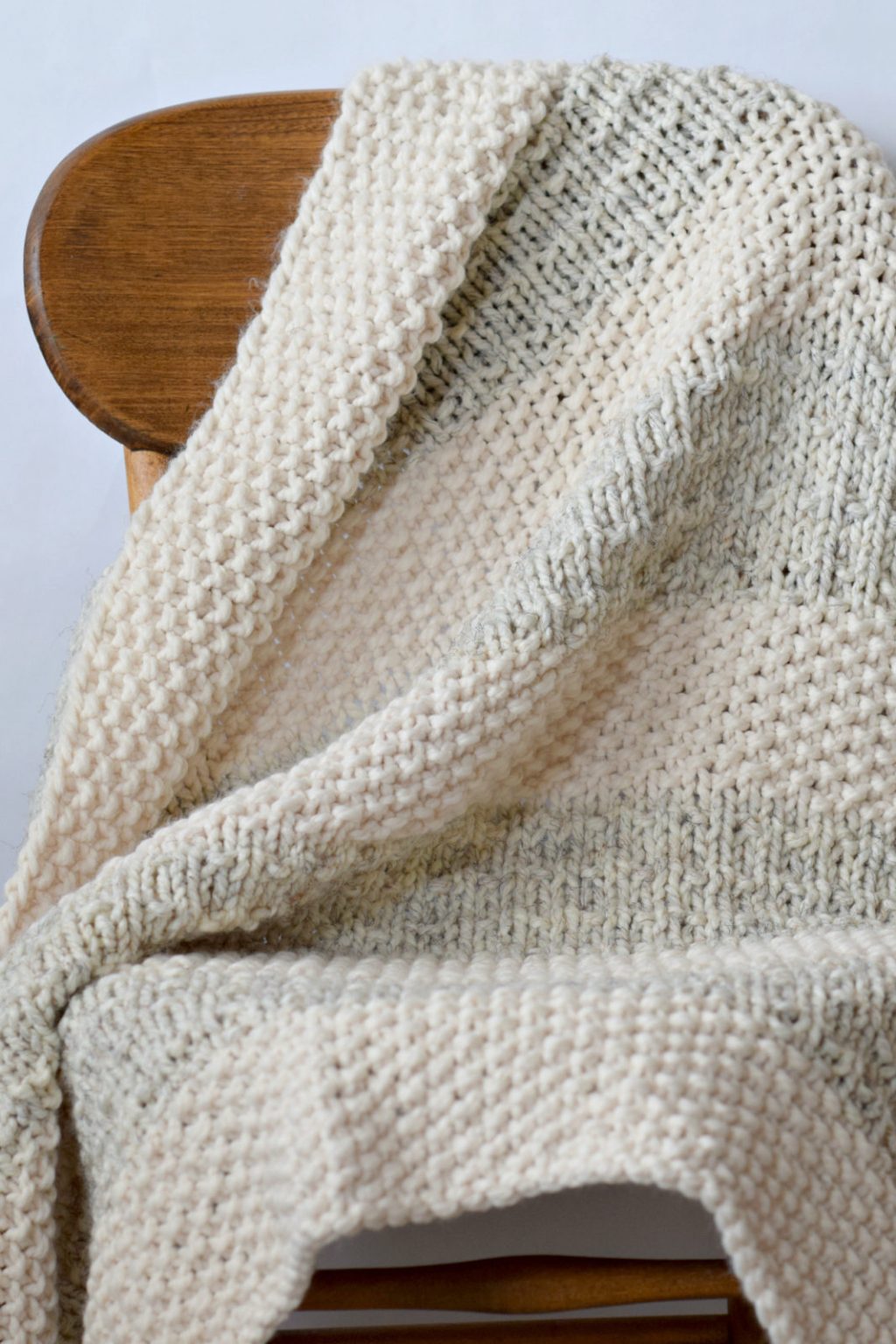 If you want a similar weave texture to the crochet pattern above but want to knit it, this pattern features the seed stitch. You should be well versed in knitting and purling to tackle this project!
Stripped Garter Stitch Blanket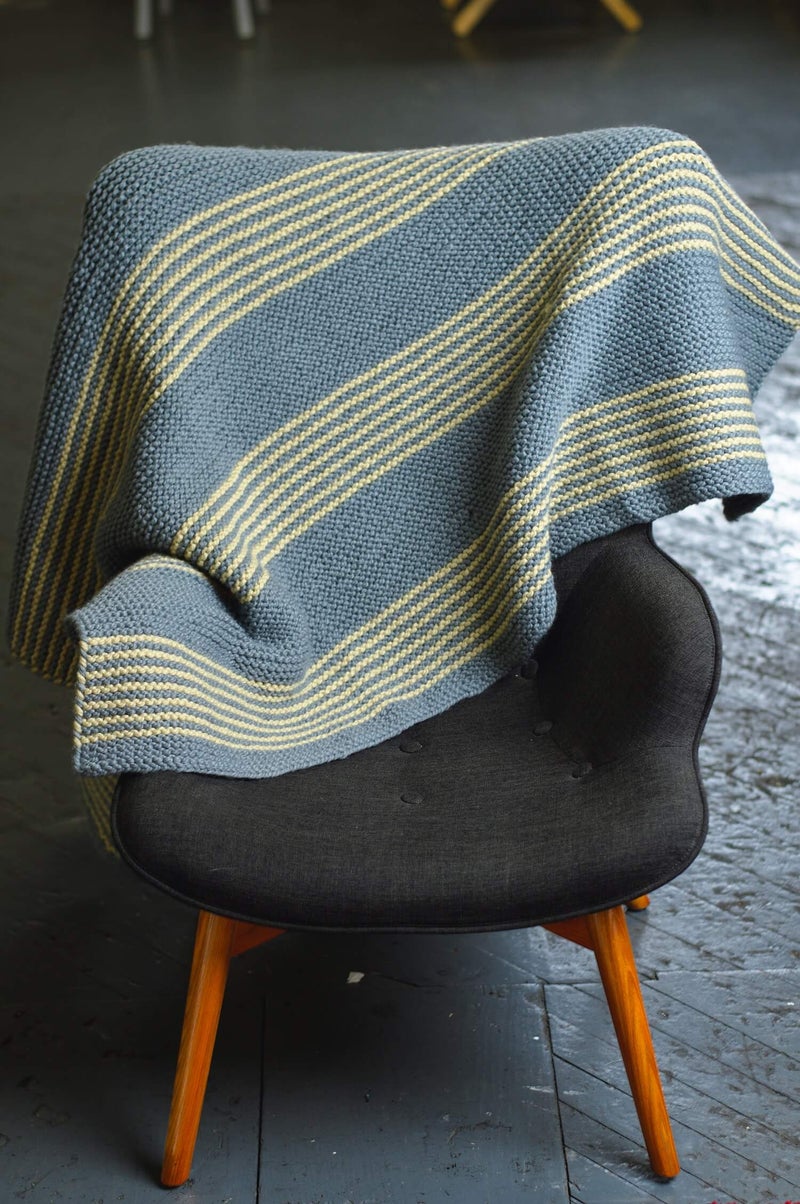 This simple stripped blanket is perfect for a beginner knitter. It is worked up using the most basic stitch that beginners learn: the garter stitch. Alternated with blocks of colours and stripes for interest, it looks like an advanced pattern but it's not!
Moon Shadow Crochet Blanket
Work up this beautiful blanket with only one stitch: the herringbone double crochet! This is a great project to mindlessly crotchet when you're relaxing. It features a tassel edge that is super cute!
Modern Crochet Blanket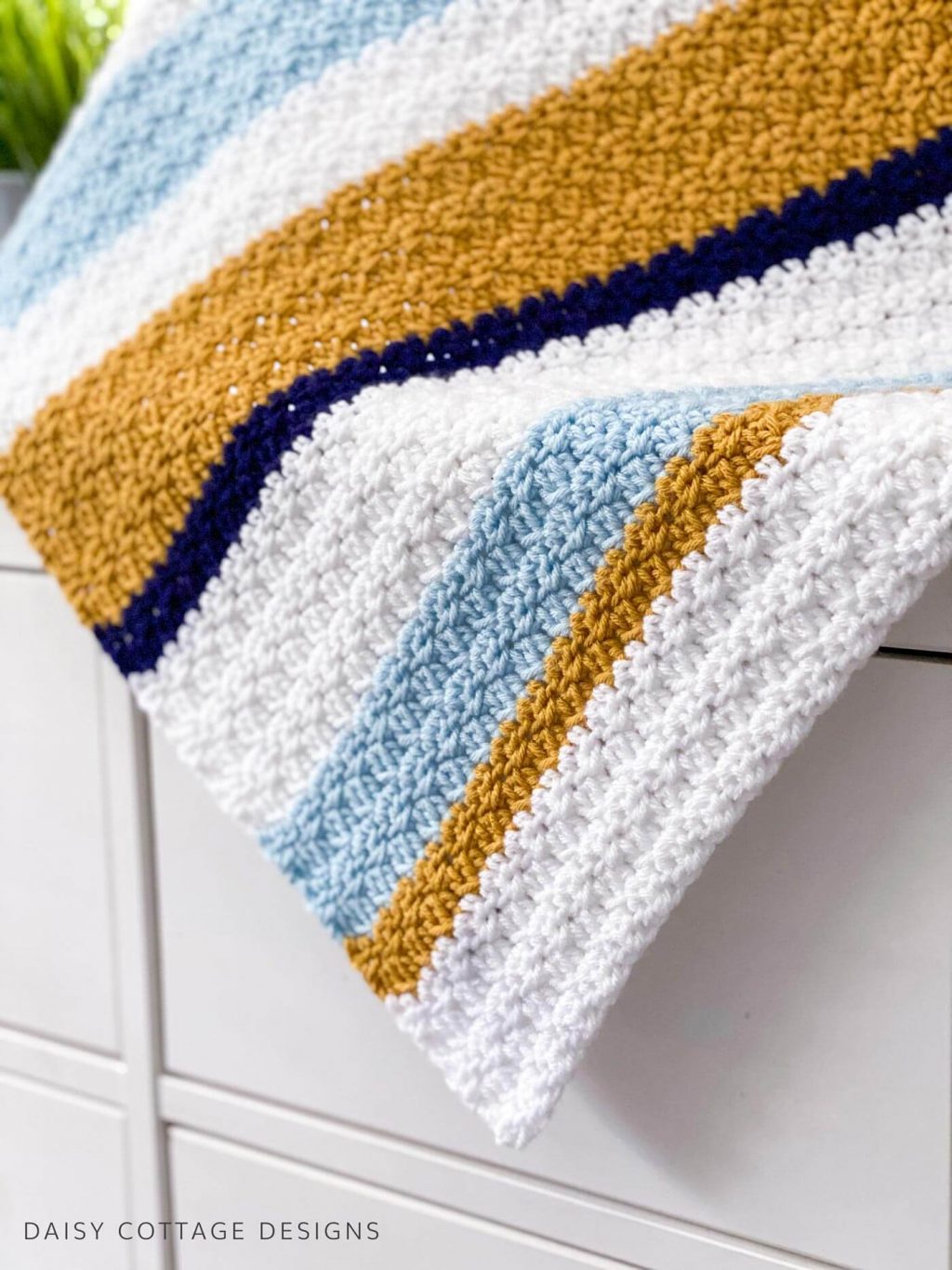 The colours of this blanket reminds me of the sea! This crochet blanket uses worsted weight yarn and has a beautiful stripping pattern. Lauren even has video tutorials to help you get the stitch down!
Winter Cuddler Throw Blanket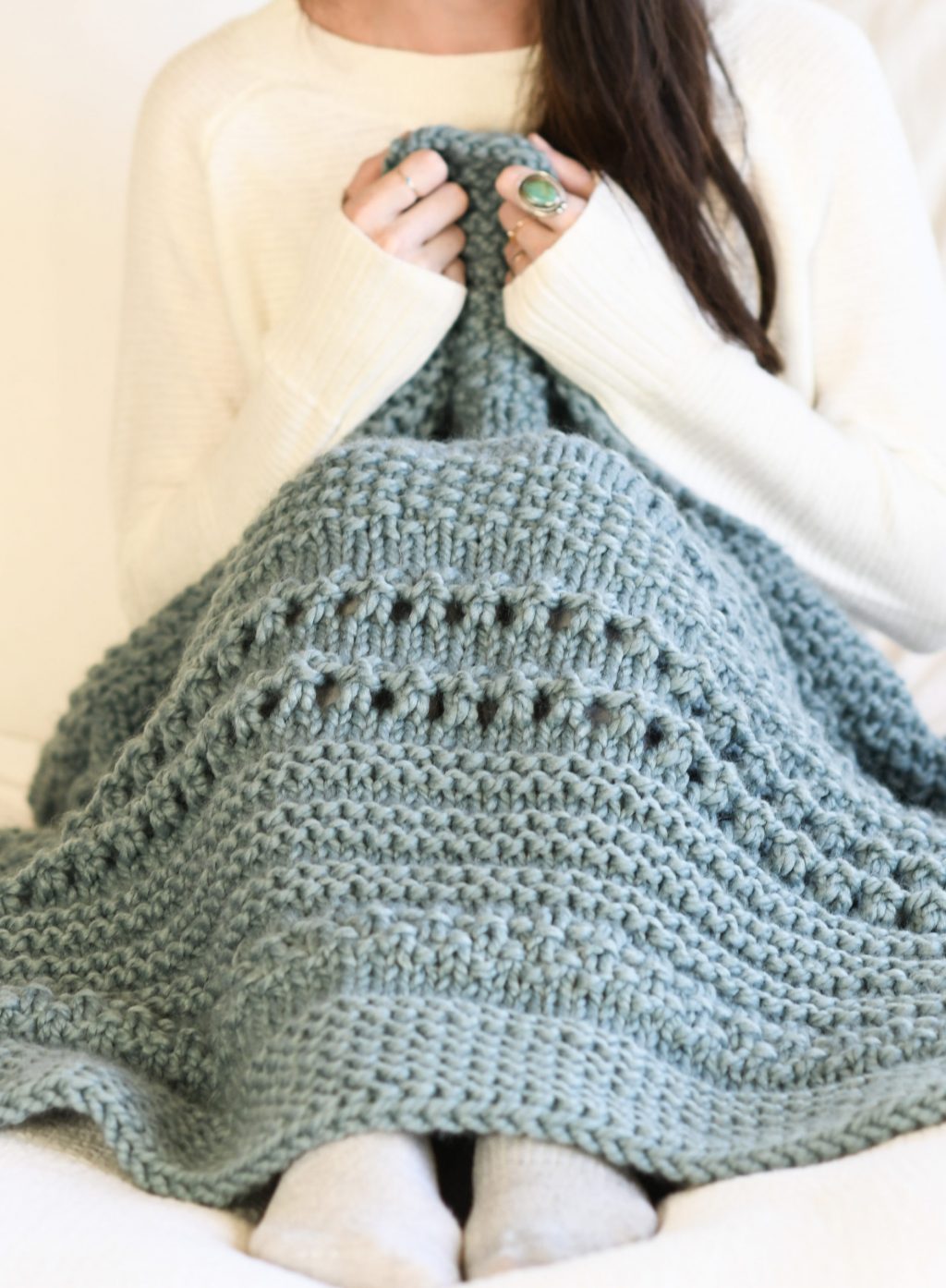 This blanket features a variety of stitches that will keep you interested as you knit. All the stitches are easy but form a nice pattern when finished. It is also worked up in super bulky yarn and will fly off your needles in no time!
Quilt and Cable Blanket
If you're a fan of cable knits then this one is for you! Cast on this beautiful pattern and watch your cables form! It is knit up in only 4 skeins of cascade Eco Wool and will definitely keep you cozy while you knit.
Fisherman Throw
This crochet blanket features a simple but intricate stitch that looks like a cross hatch. The great thing about crocheting a blanket is that you can adjust the size to your liking. Especially if you have a different yarn weight, just chain on a multiple of 2 stitches until your desired width.
Basket Weave Blanket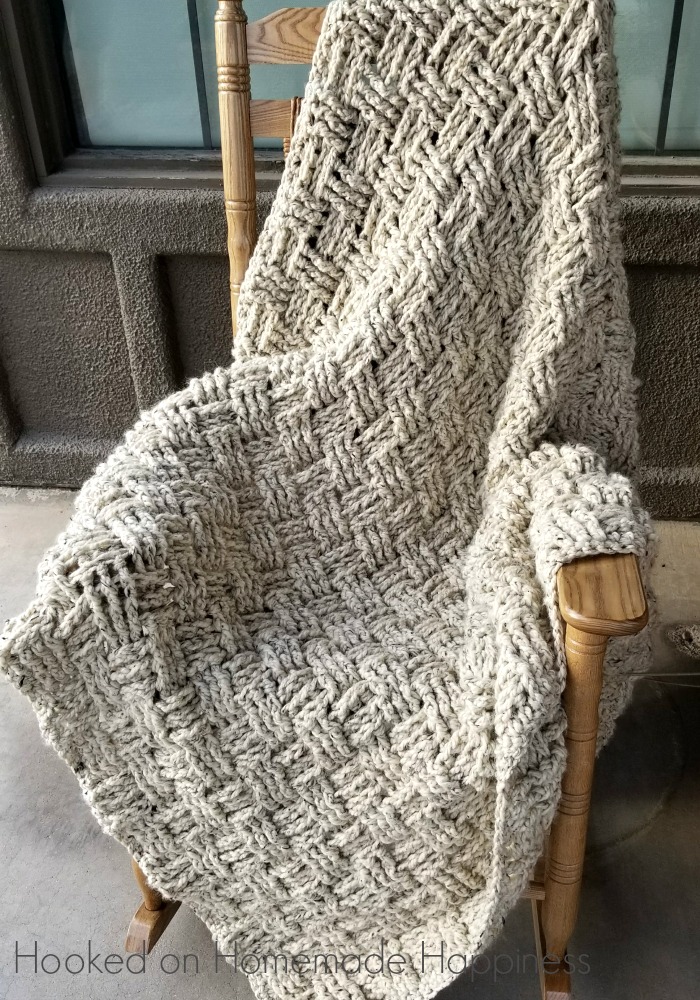 I absolutely love the stitch on this blanket and basket weave has been showing up in all things design. This blanket would be a perfect addition to your sofa or bed. It's all about texture on this blanket!
Chunky Throw Blanket
If you really want a quick project, try this blanket made with thick roving yarn! These have been all over Instagram and Pinterest lately and the thickness of this blanket makes it great for snuggling up to. This thick yarn knits up super quickly and gives great definition of stitches.
I hope you enjoyed the round up of knitting and crochet blanket patterns and that you're starting a cozy project this winter!
PIN THIS:
Last Updated on