Between flowers, chocolate, presents, dinner out, and valentines for your kids' classmates, Valentine's Day can be pricey. But don't skip the hearts for heart day this year – the bold pinks, reds, and purples will brighten up the midwinter days of February.
You don't need to stress about spending money, either. We found 18 budget-friendly DIY projects that will make the day extra special. Plus, they're super fun to make!
DIY Floral Valentine's Day Wreath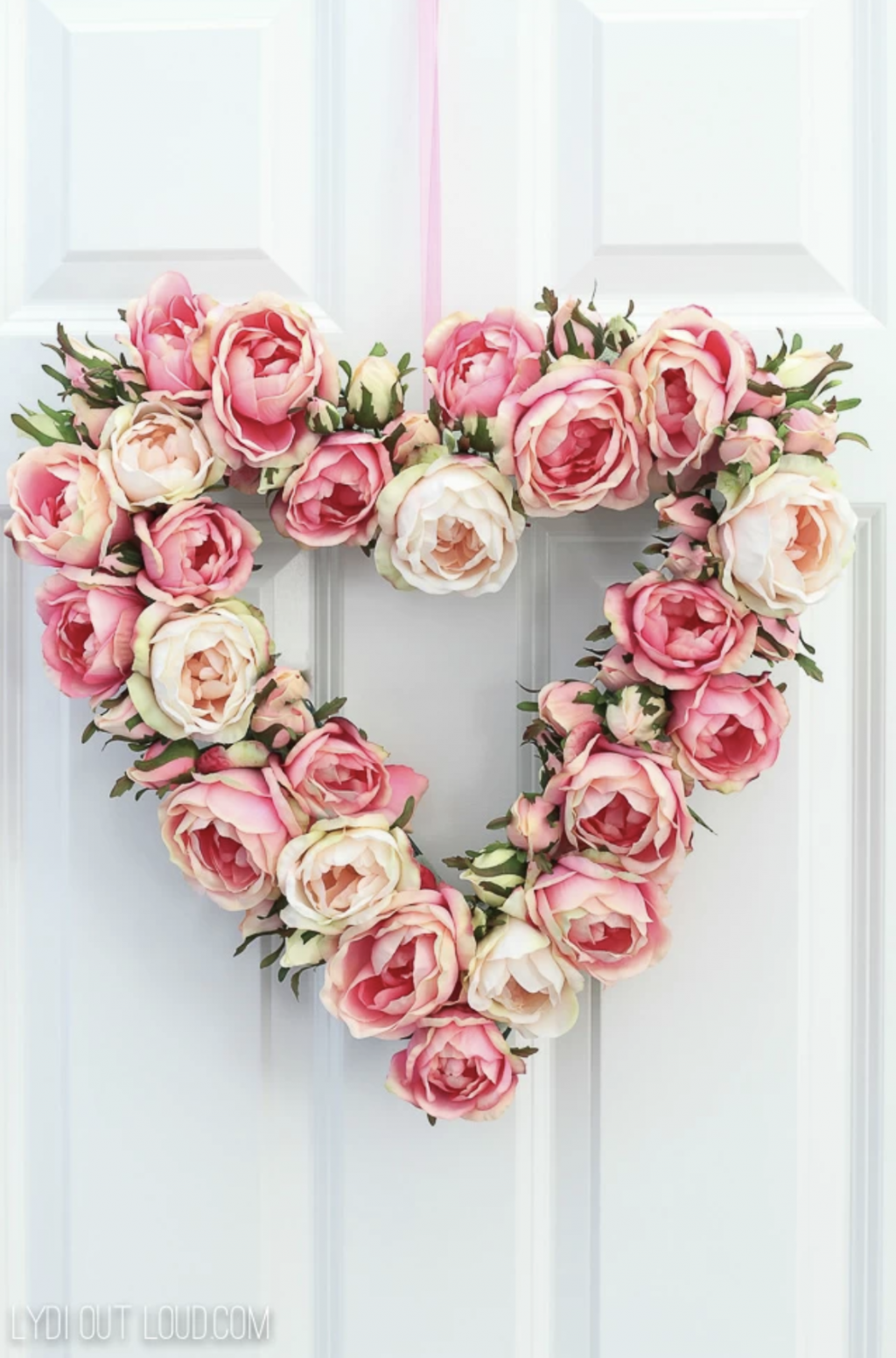 This beautiful English rose wreath is made with just a few supplies–most of which can be found at the dollar store. To make this project more budget-friendly, you can repurpose faux roses you already own, or go with the inexpensive version at the dollar store.
Conversation Heart Piñata Care Packages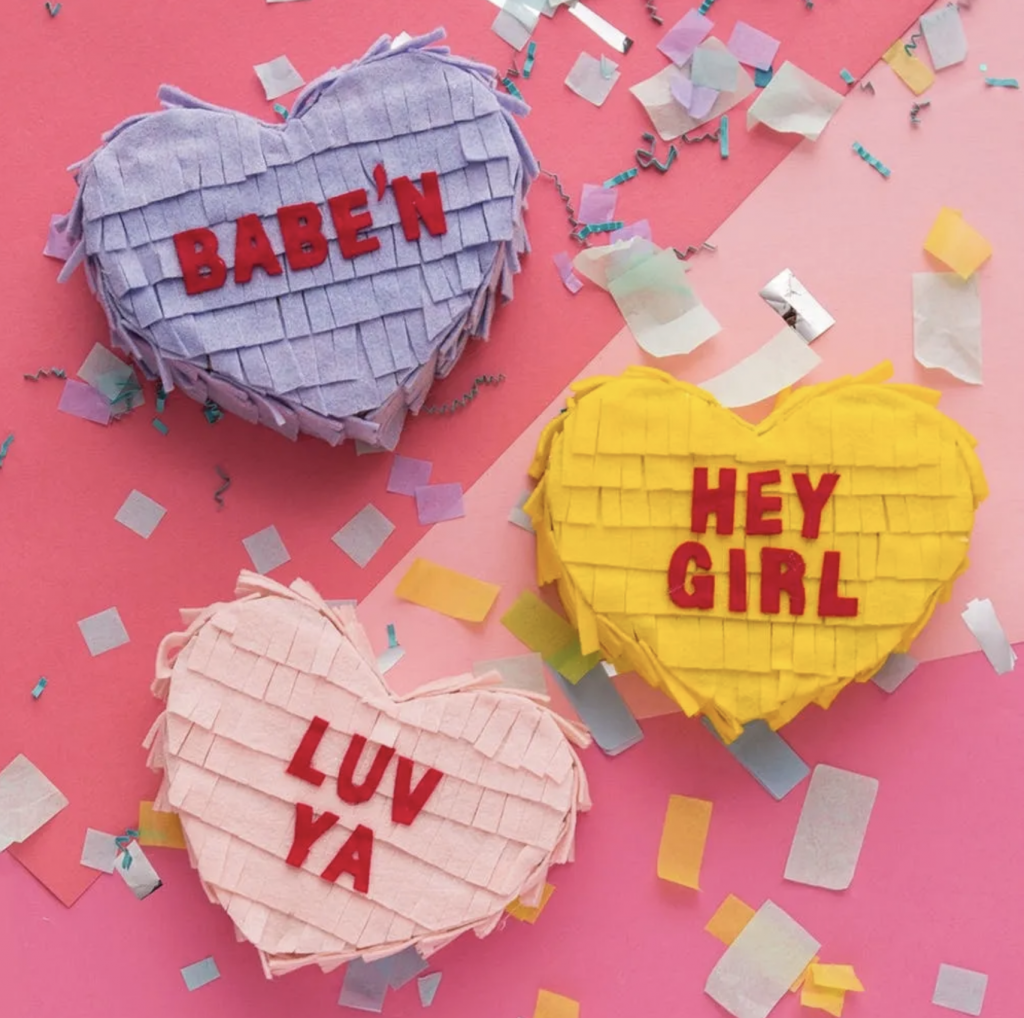 While this ingenious play on conversation hearts is meant to be sent in the mail as a care package to your BFF, that doesn't mean you can't make a few for yourself to double as decor. All you need for this project is cardstock, coloured felt, and an inside joke or two for the words on your conversation hearts!
DIY Valentine's Day Felt Ball Garland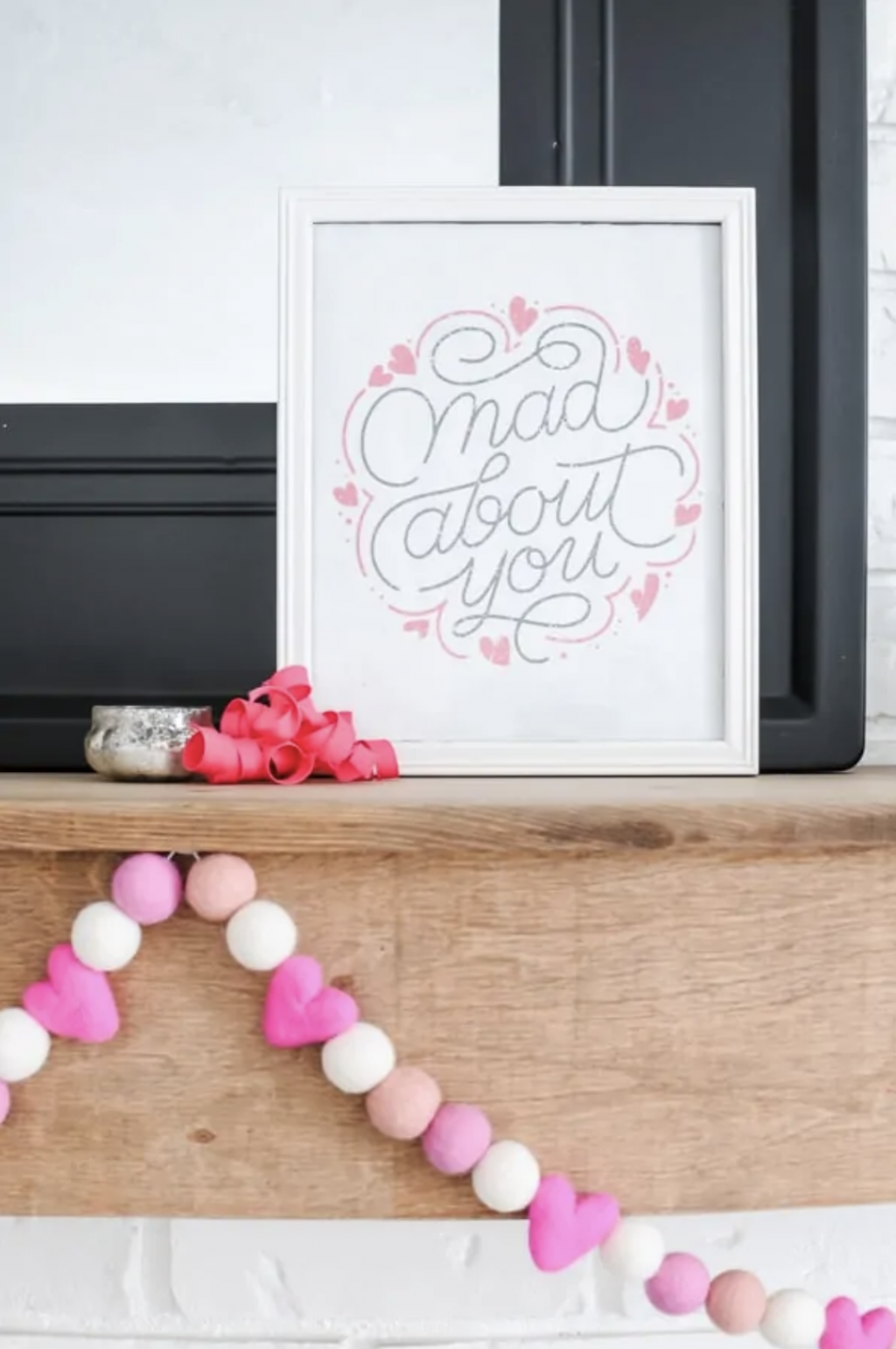 There's nothing as cheerful and cozy as a felt ball garland, especially one with bright pink felt hearts. This blogger gives you lots of ideas for customizing your own garlands for every season.
Valentine's Day Table Runner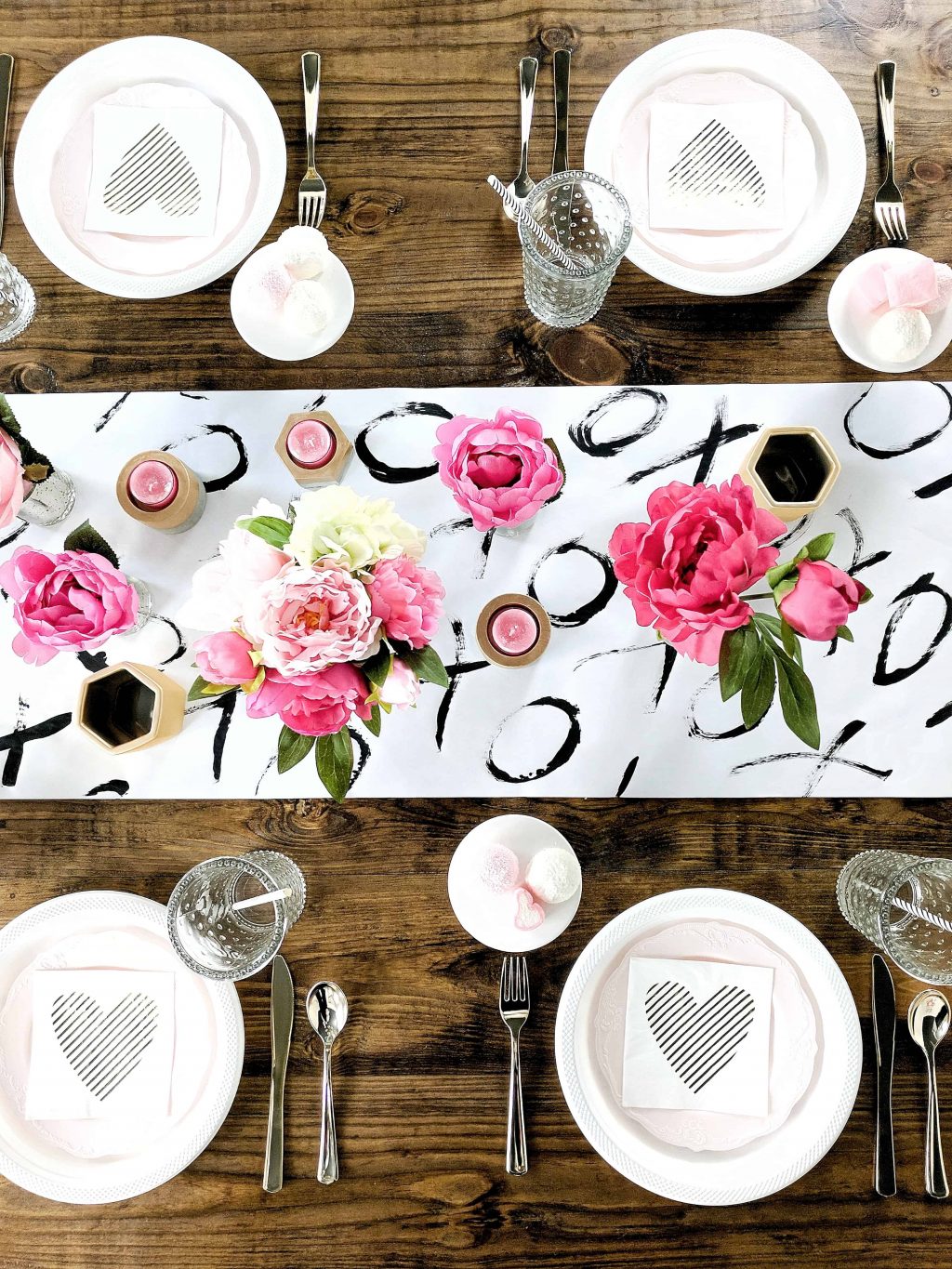 For this easy, bold table runner, get an inexpensive roll of white paper and black acrylic paint. Pair the finished product with pink flower arrangements and gold and silver accents, to emulate the look of this elegant tablescape.
Simple Heart Weaving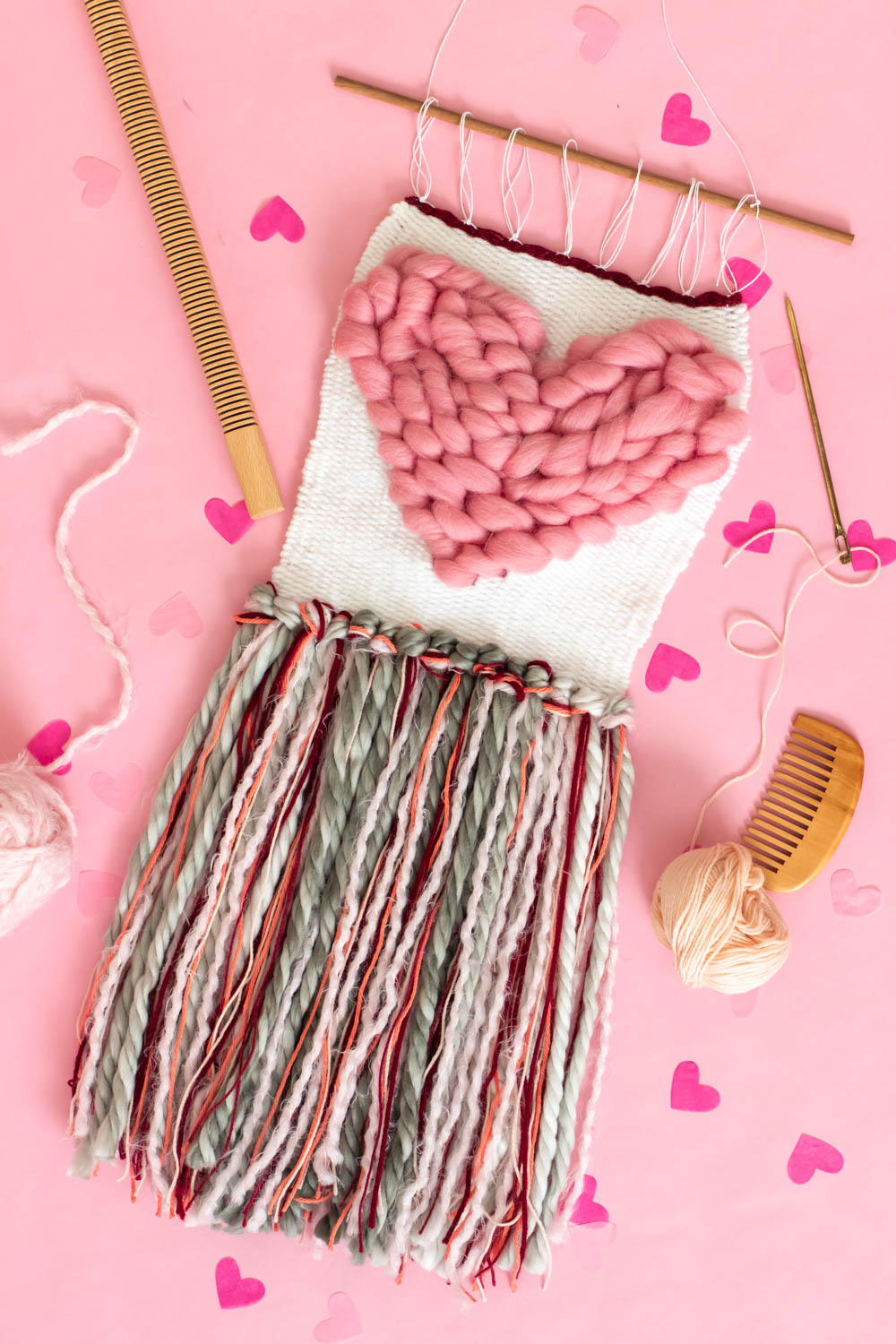 Get inspired by this beautiful, beginner-friendly weaving project with a roving heart! Blogger Holly from Club Crafted meant it to be a subtle Valentine's decoration that also works year-round. We love the multicoloured fringe!
Valentine Garland with Hearts And Pom Poms
This project is made even more budget-friendly if you use up yarn from your stash! And it's so pretty, you'll use it year after year. The freehand hearts and overcast stitch add such a playful, whimsical element to this colourful garland.
DIY Valentine's Day Branch Tree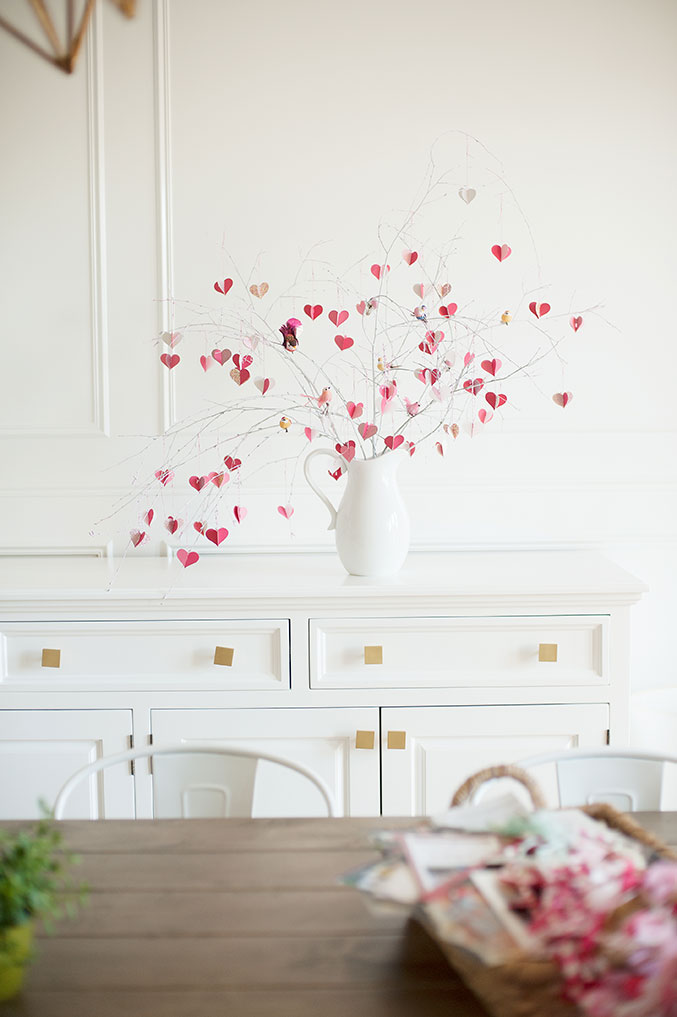 Make an easy Valentine's branch tree by collecting branches, spray painting them white, and displaying them in a pitcher. The hearts are cut from various colours of scrapbook paper. You can even keep it after the 14th to use for an Easter egg tree!
Valentine Shaving Cream Heart Art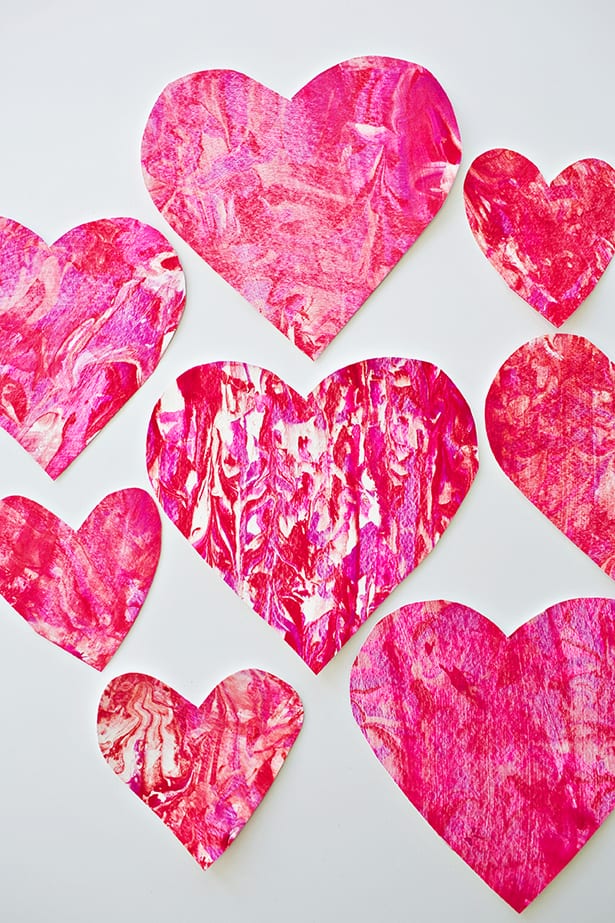 If you've ever dyed Easter eggs in shaving cream, this project uses a similar method to create a marble look on cutout hearts. If you're looking for an art project to make the holiday fun for kids, this is perfect.
DIY Pipe Cleaner Hearts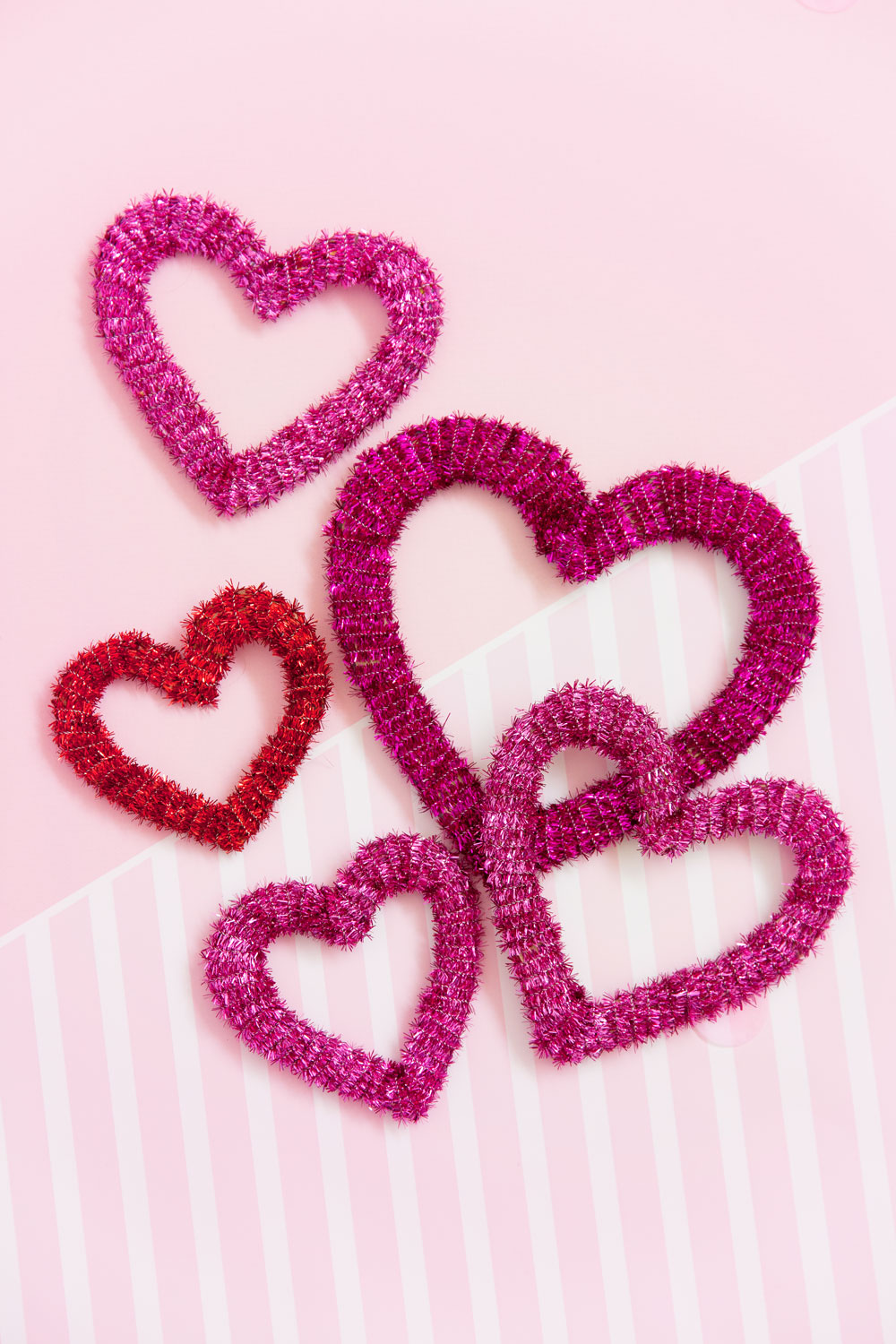 These shiny pipe cleaner hearts have so many uses–you can use them as gift toppers, make a garland, use them to decorate your Valentine's table, or just hide them around the house to remind your valentine you care.
Be Mine Banner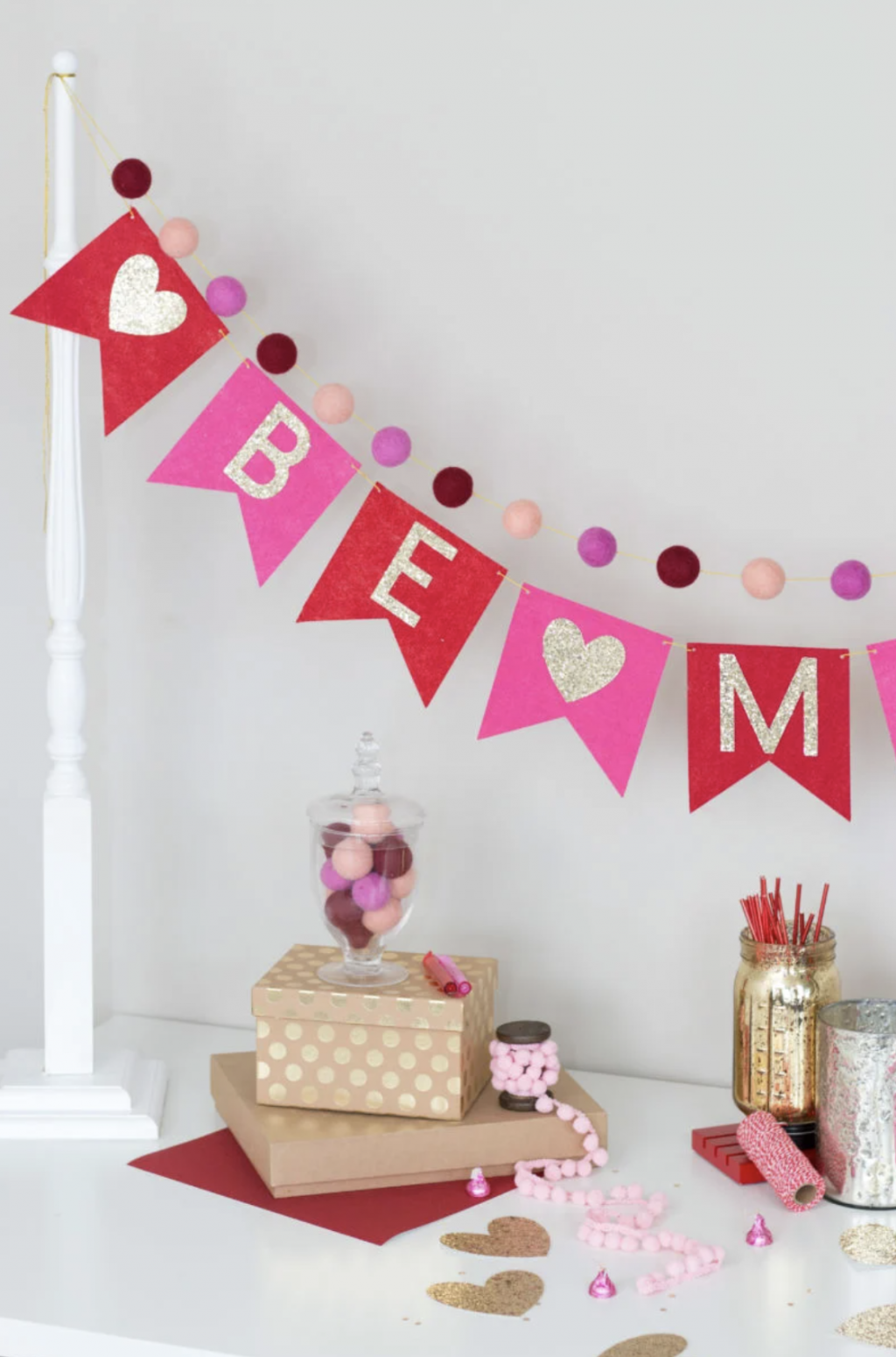 This banner is even cuter than something you'd find in a store. If you have a Cricut, it comes together in a snap. Just gather some felt, glitter paper, felt balls, embroidery floss, and your hot glue gun.
Christmas Garland to Valentine Wreath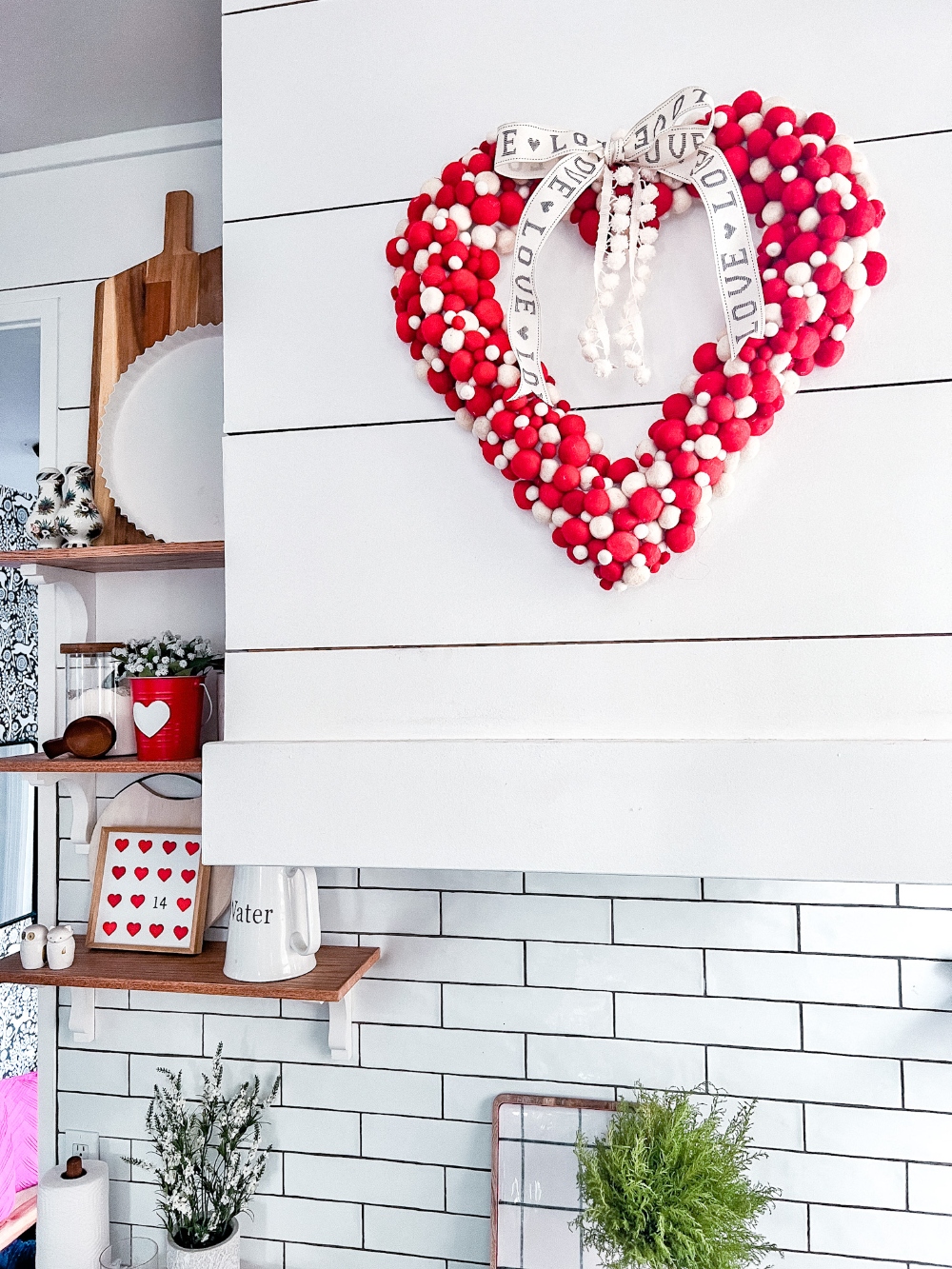 Repurpose a Christmas garland you no longer use into a Valentine's wreath you'll love. The striking red and white makes an eye-catching wreath you can center your Valentine's decor around.
DIY Heart Garland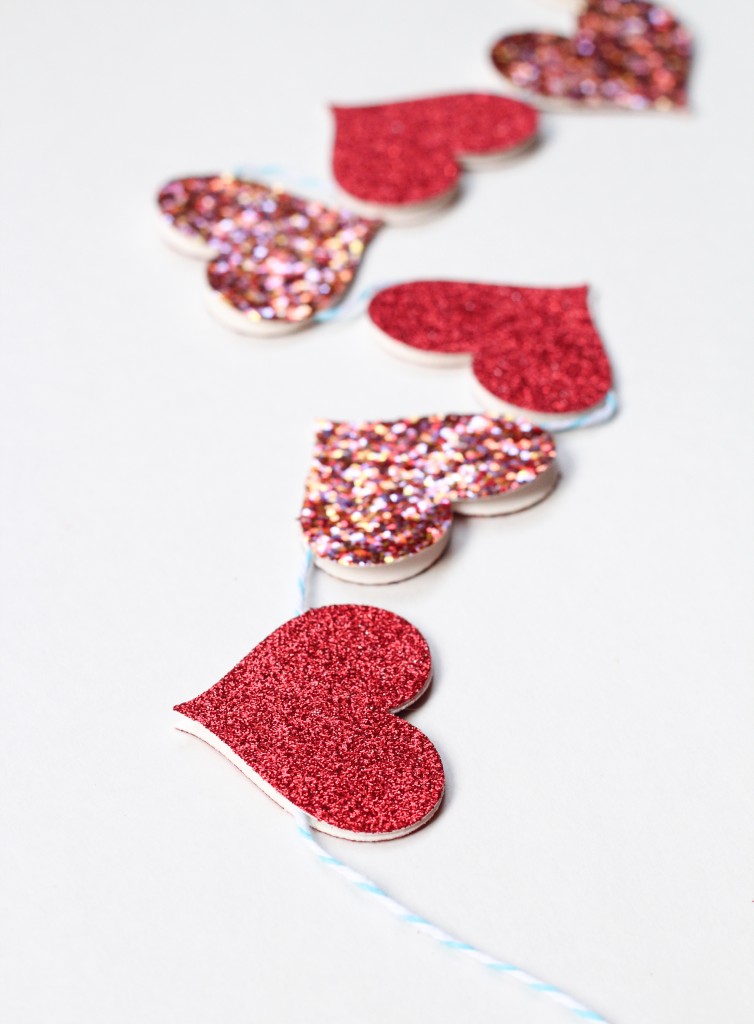 Love this simple heart garland made with glitter paper? You can whip it up in ten minutes or less. This is the perfect project if you don't own a Cricut–it uses a simple paper heart punch.
DIY Cupid's Arrow Cake Topper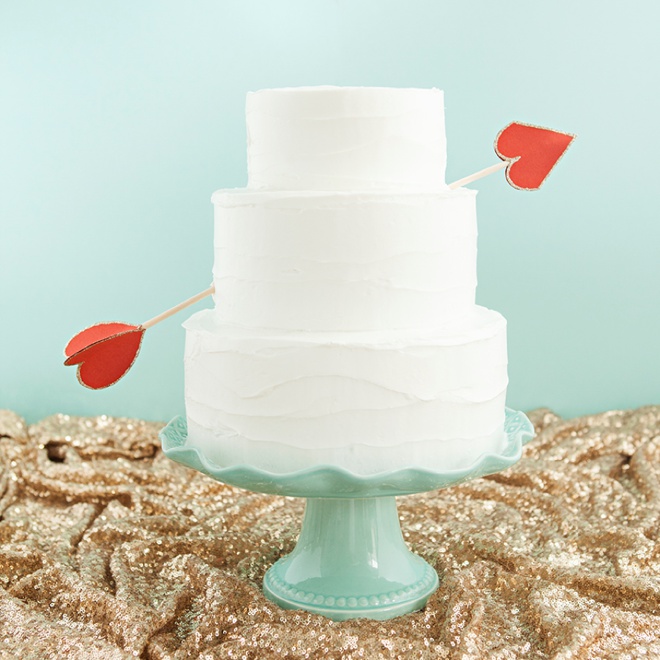 Whether you slaved over a hot stove baking a special Valentine's dessert or bought one at the store, this inexpensive DIY cupid's arrow cake topper will turn your dessert into a decor piece–meaning you can have your cake, and eat it too.
DIY Valentine's Day XOXO Banner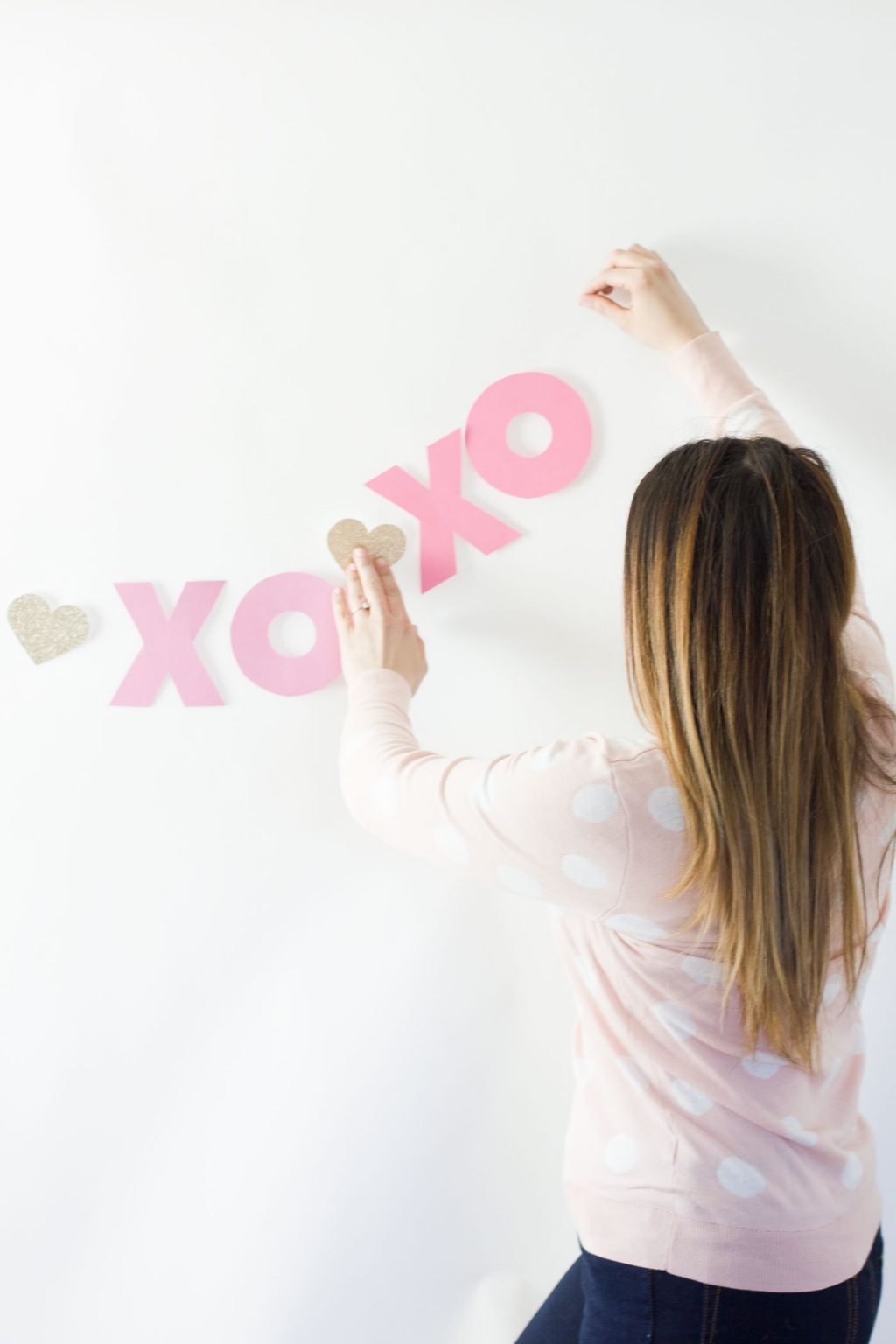 It isn't Valentine's Day without pink, red, lots of hearts, and…glitter! This DIY XOXO banner will brighten up your space, whether you're decorating for a party or just wanting to bring a little festivity to your home.
Felt Heart Mobile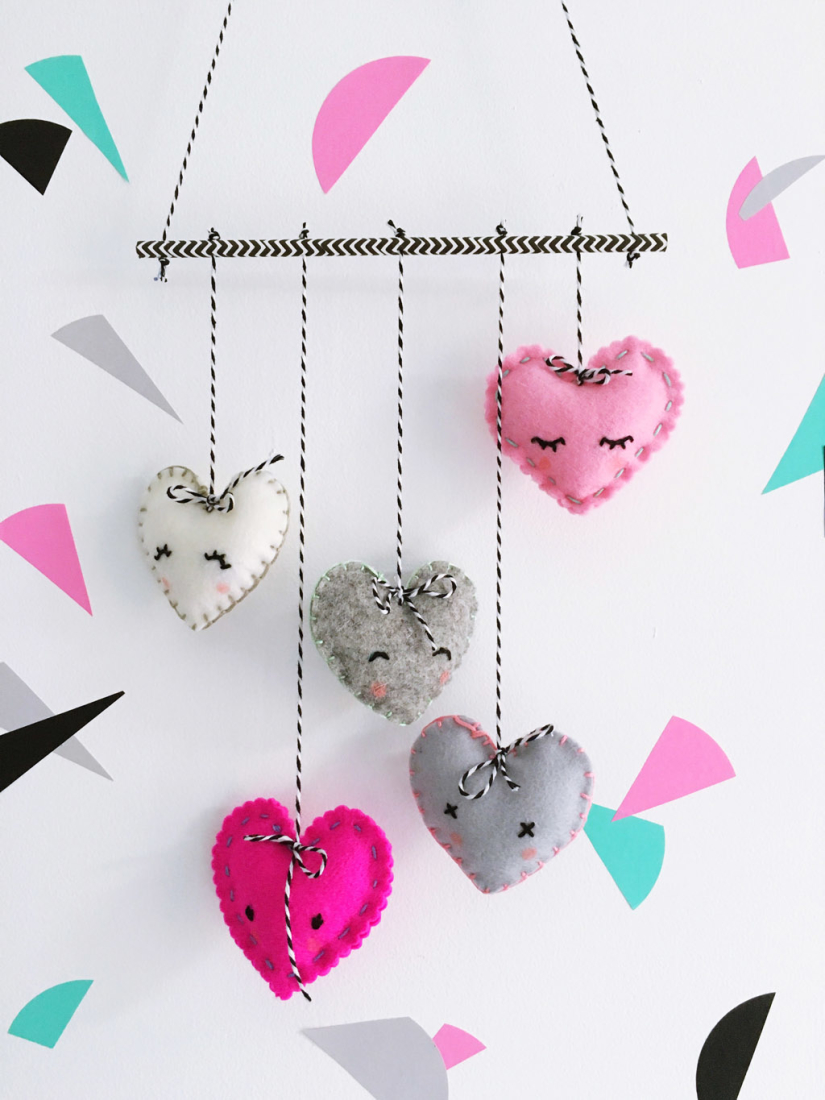 You won't be able to resist making this adorable felt heart mobile! This would be great to decorate a nursery, playroom, or kids' room even after the holiday.
DIY Felt Conversation Heart Banner for Valentine's Day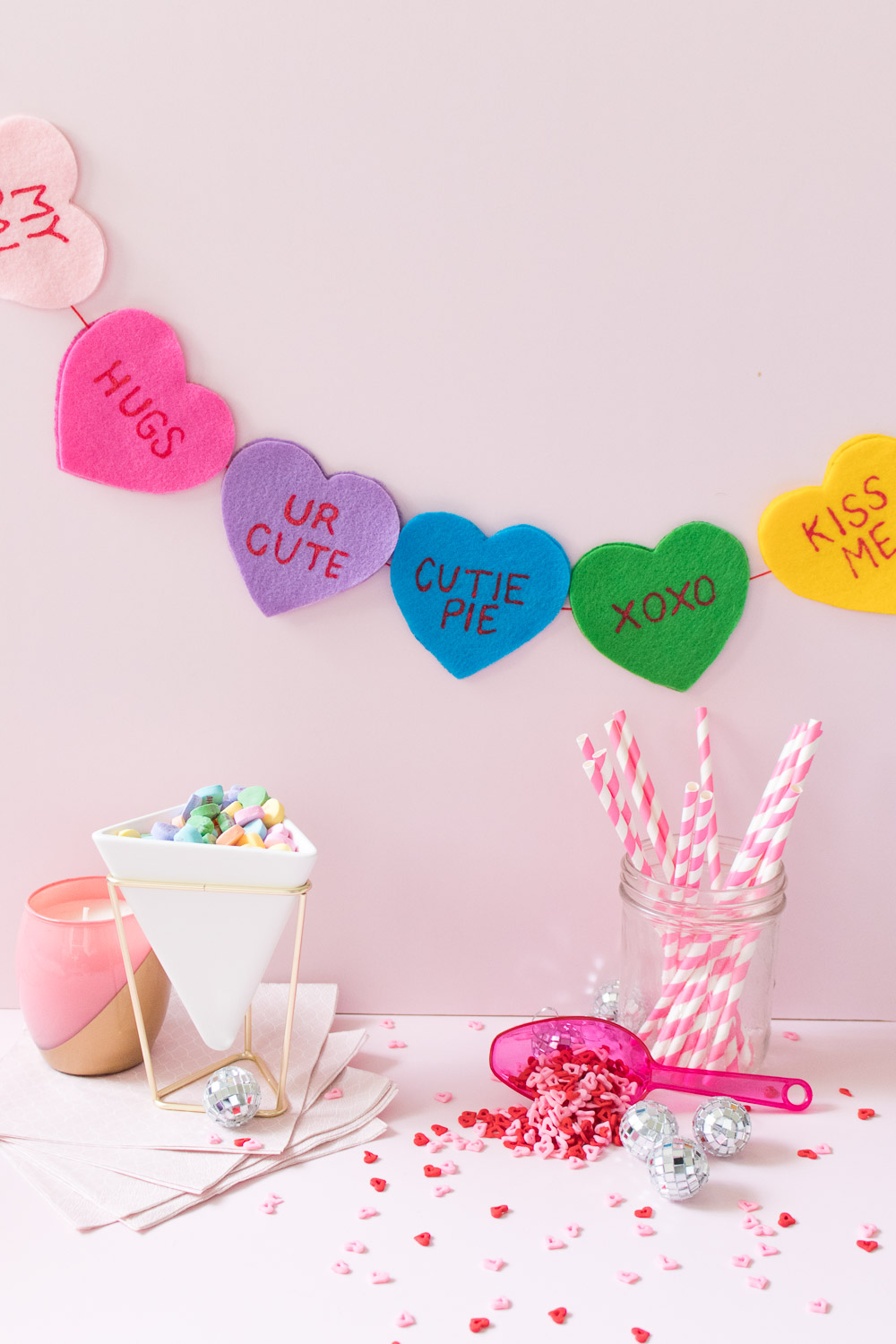 It isn't Valentine's Day without a nod or two to conversation hearts. Have fun making up your own phrases to go along with the classic conversation heart sayings!
Valentine's Day Balloon Heart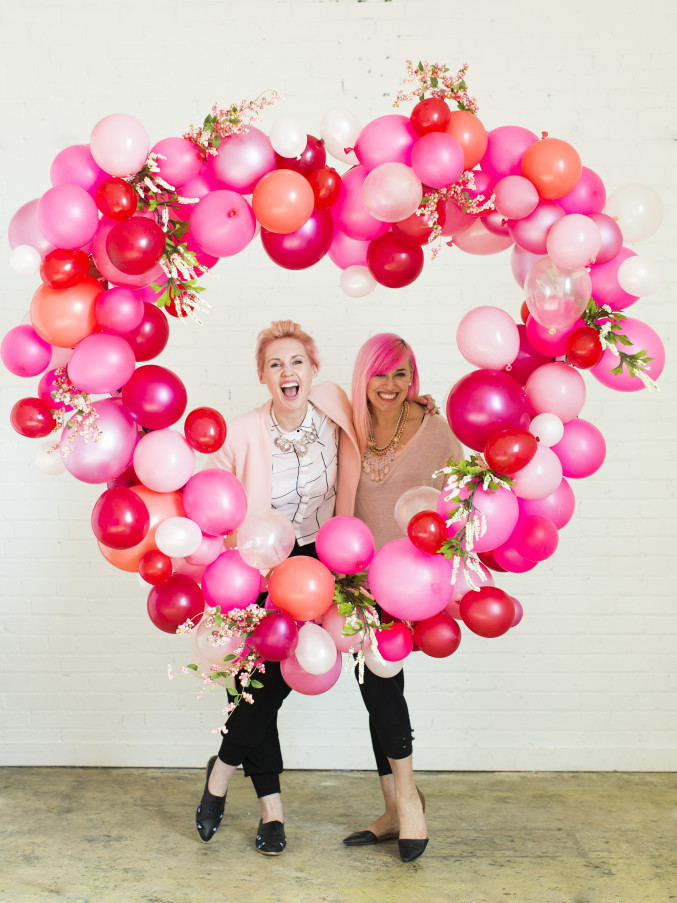 Balloons make any day special! Take your Valentine's Day (or Galentine's Day) celebration to the next level with this giant balloon heart. Buy inexpensive balloons, and blow them up with an air compressor. The frame for the heart is cut out from cardboard!
Crepe Paper Flower & Ruffle Letters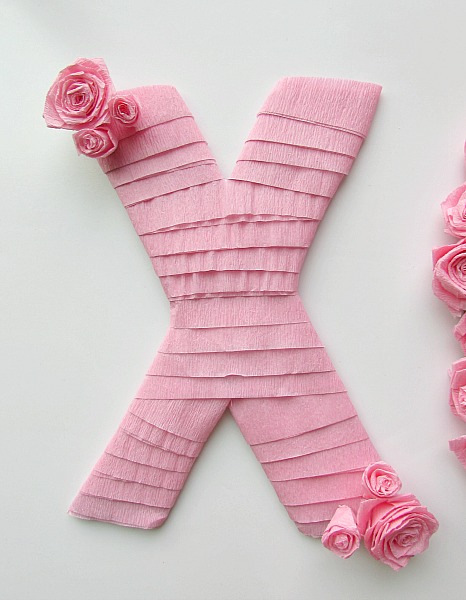 This crepe paper X and O are so pretty and they are great for classroom party decorations, a photobooth prop, or making your home festive. All it takes is two rolls of $1 crepe paper from the dollar store, cardboard, and the time to make some crepe paper flowers. Sign us up!
PIN THIS:
Last Updated on