I remember when receiving valentines at school was such an exciting time. Back then, they were usually simple store bought valentine cards and we would carefully select which one would be given to which friend.
Nowadays, there are so many DIY valentine ideas floating around that it can be hard to keep up! You don't have to be super crafty or even spend a lot of hard earned money on making unique valentines with your kids. In fact, I've found some super adorable ideas that only take a little bit of creativity and can be done on a budget.
You probably already have a lot of the materials to make these handmade valentines at home and can even recycle some products you no longer use.
Recycled Crayon Valentines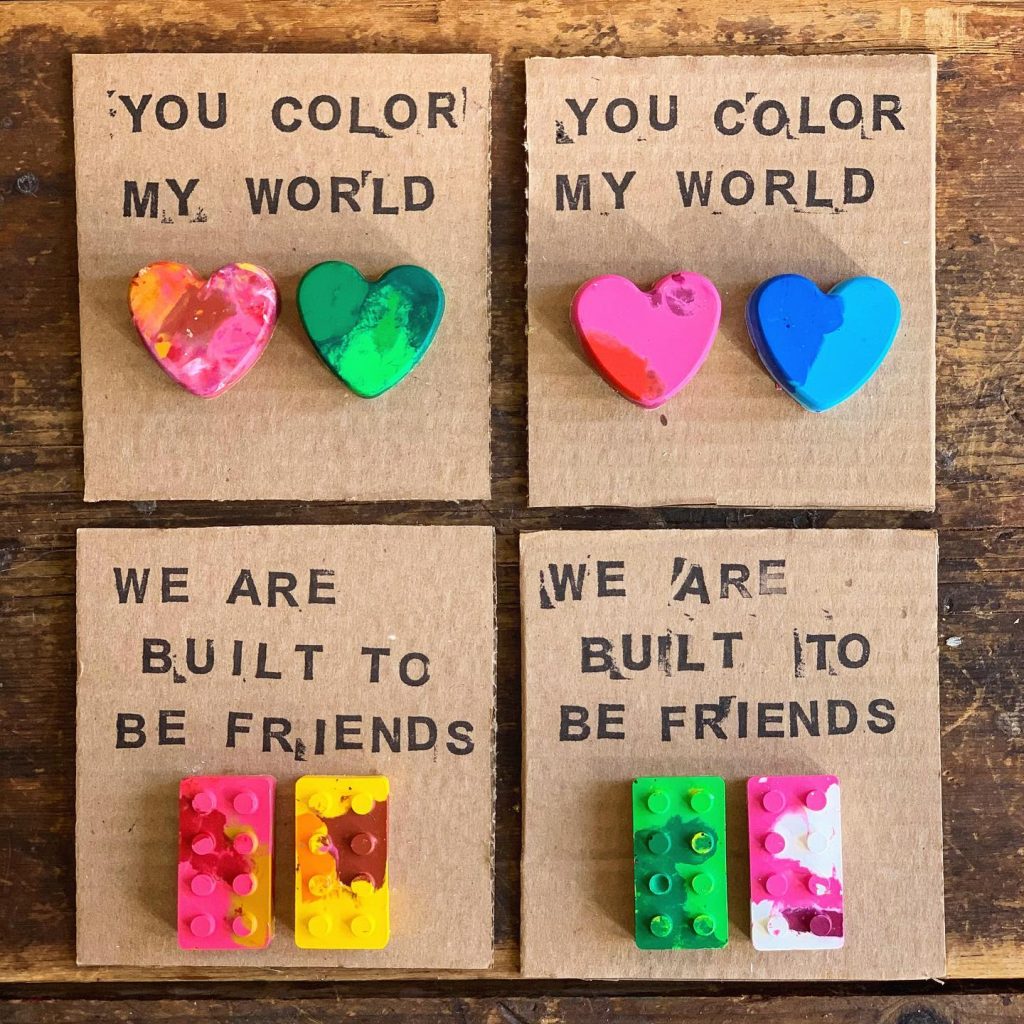 These DIY Valentine crayons are SO adorable and a great way to reuse existing supplies that you might not need anymore. @lala_earth explains "I just chopped up some of our beeswax crayons (great to use all the broken ones!) and put them into silicone molds. I put them in the oven at 200 degrees for about a half an hour. "
Painted Bean Valentines
This super unique idea uses another handy item… BEANS! Paint them any colour you like and glue them to some heart shaped cardboard cutouts. This idea comes from @handmadecharlotte who used a variety of different sized beans.
Veggies To Grow
Tired of giving away candy? Try these super sweet handmade valentines with matching vegetable seed packets! @_laura_prietto says "Based on the fact that we still have halloween candy in the pantry 😳 and that all that's growing in the garden rn is kale, I decided I'll give the kids vegetable seeds for valentines this year instead of chocolate. Hope they don't mind!"
X's and O's
What's better than a valentine that your kids can actually play with!? This adorable felt design is actually a tik tak toe game and you can get the full tutorial and pattern over on the Lia Griffith blog
Clay Heart Valentines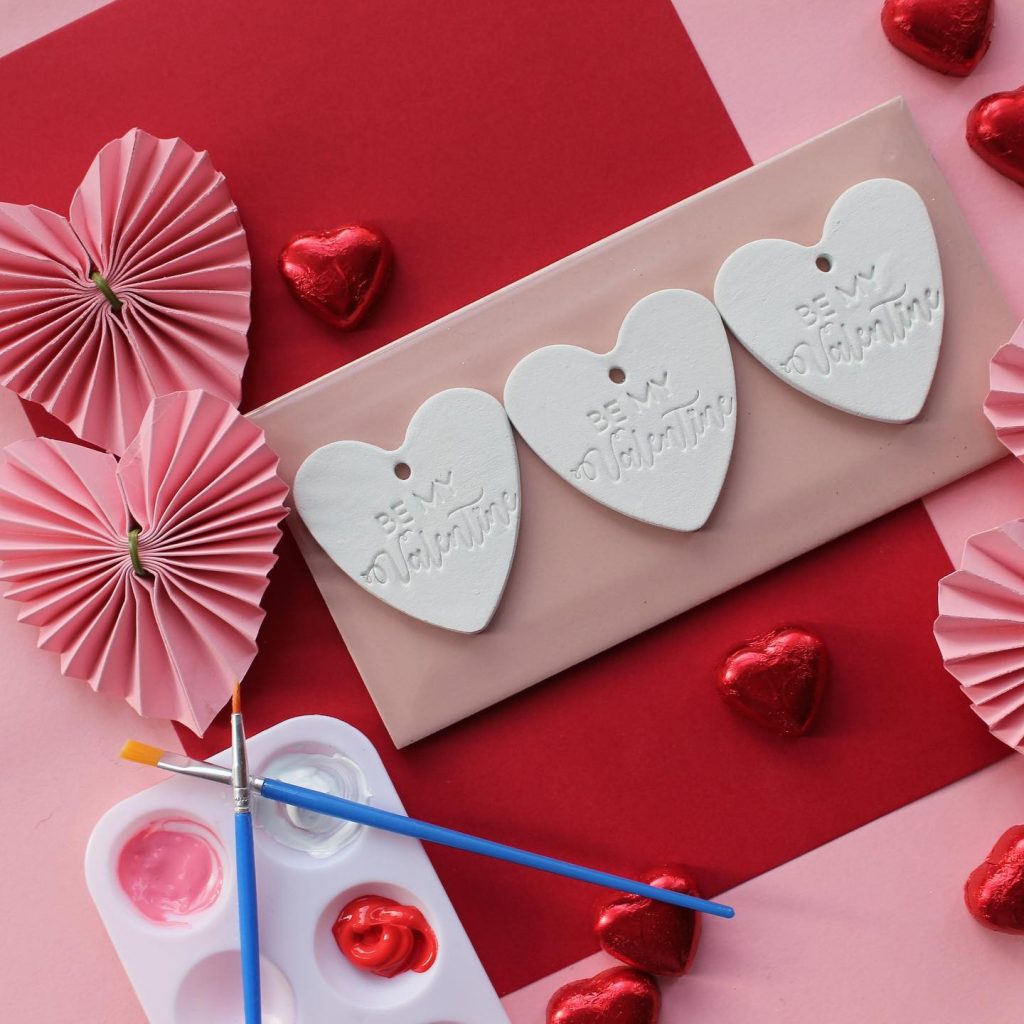 Air dry clay can be used to create darling hearts like these ones! Let your kids decorate them with acrylic paint for all of their friends. This idea comes from @oh.decs who recommends tying them to a bag of chocolates or flowers too!
Creative Flamingo Cards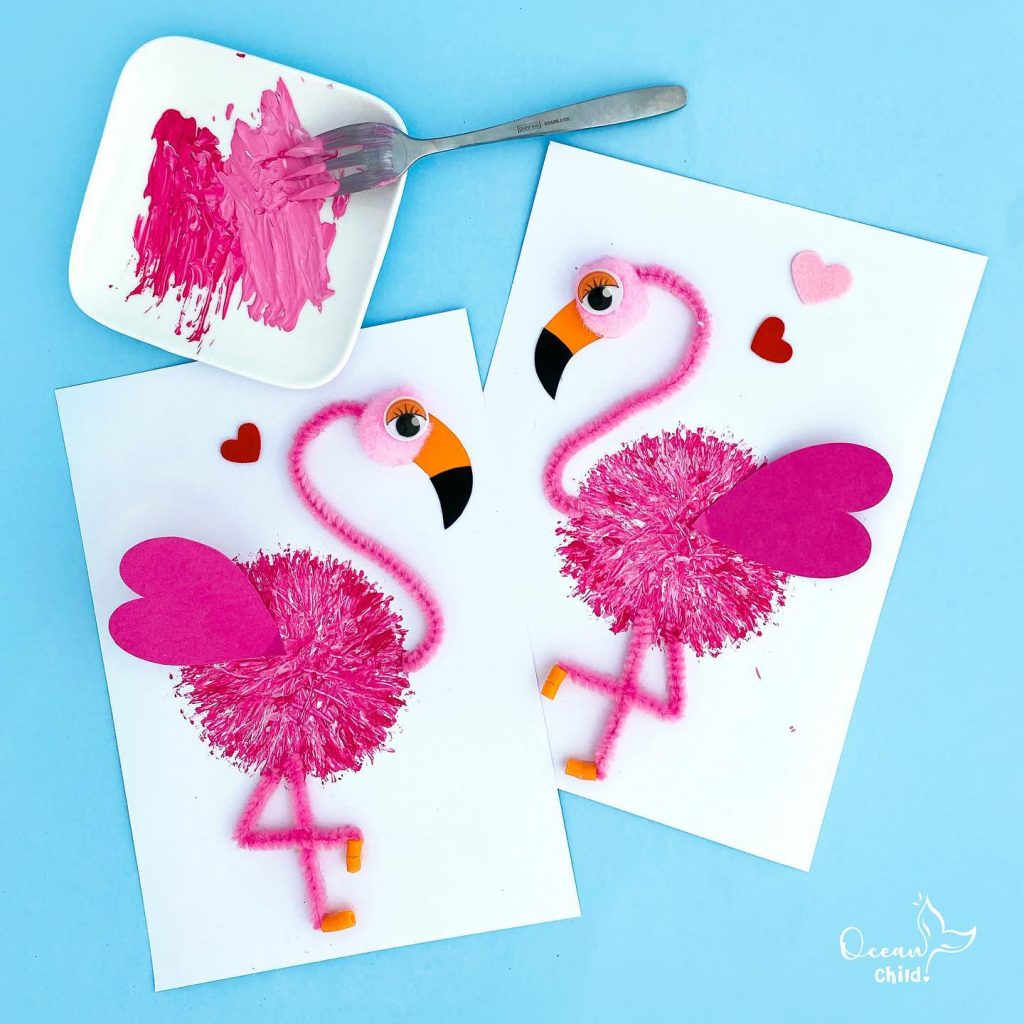 How adorable are these DIY flamingo Valentines? This idea was created by @oceanchildcrafts who says that a fork was used to paint and stamp the body, and pipe cleaners were used for the neck and legs! With a few extra supplies like googly eyes, a small pom pom, coloured paper, glue, and some paint you can create some feathery friends!
Donut Valentine Treats
Try these super sweet donut packages for DIY Valentines! Fill them with either homemade or store bought sprinkle donuts. Tip: Look for ones with red and pink sprinkles! The free printable for the tag is available over at Eighteen25.
Colouring Activity Cards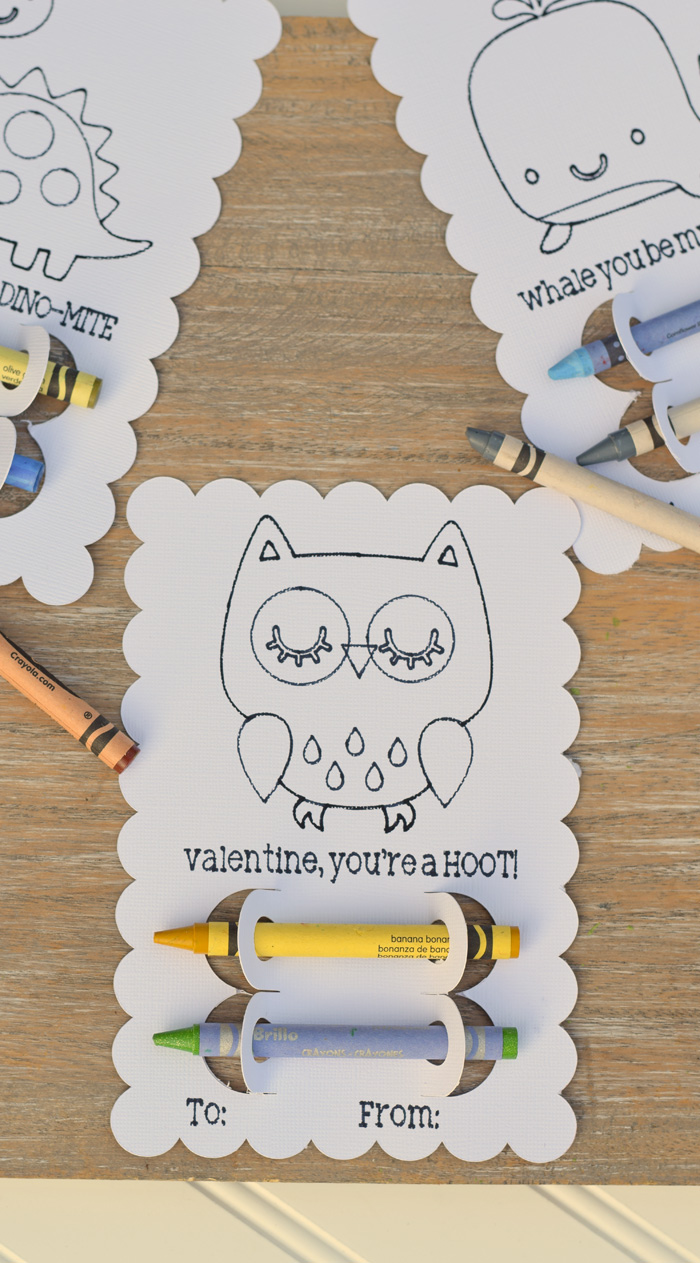 These adorable colouring cards (complete with crayon!) are really easy to make on a Cricut. I love the idea of incorporating a little creative activity with a card. This idea comes from It Happens in a Blink and you can view the full tutorial on their blog.
Adorable Valentine Sunglasses
This "You Make My Day Bright" printable is available over on the Hello Splendid blog. Imagine a whole classroom of kids wearing these super cool glasses and enjoying their unique Valentine's day cards!
Fun Sock Valentine Idea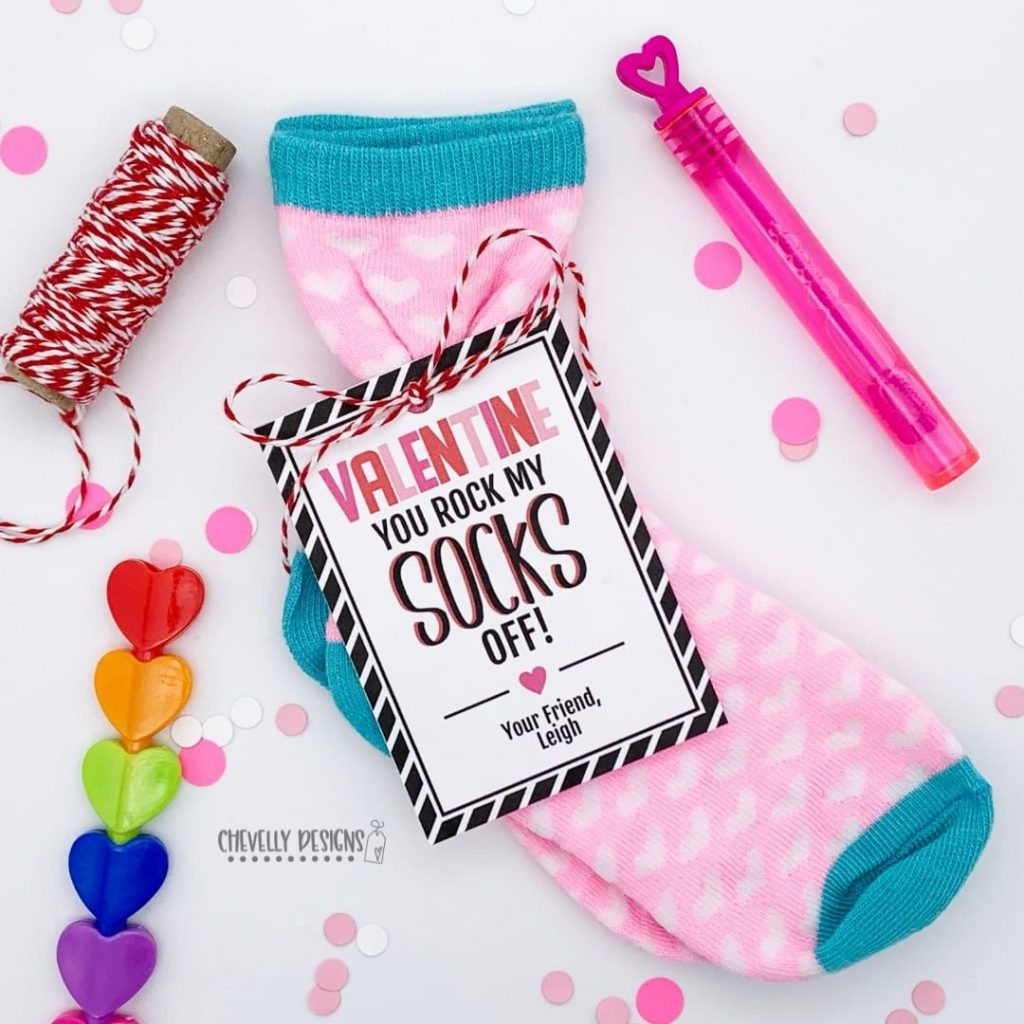 I came across this idea and thought it was so smart! Created by @chevellydesigns, who says "They don't have to be your "sole" mate for you to tell someone that they rock!" She bought the socks at Walmart for $1 each.
Rock and Roll
Painted rocks can be transformed into something so cute, like these valentine inspired ones painted by @kindredspiritrocks2018. Use acrylic paint and if you want extra protection, seal them with a clear UV protective/outdoor spray sealant.
Pin this:
Last Updated on