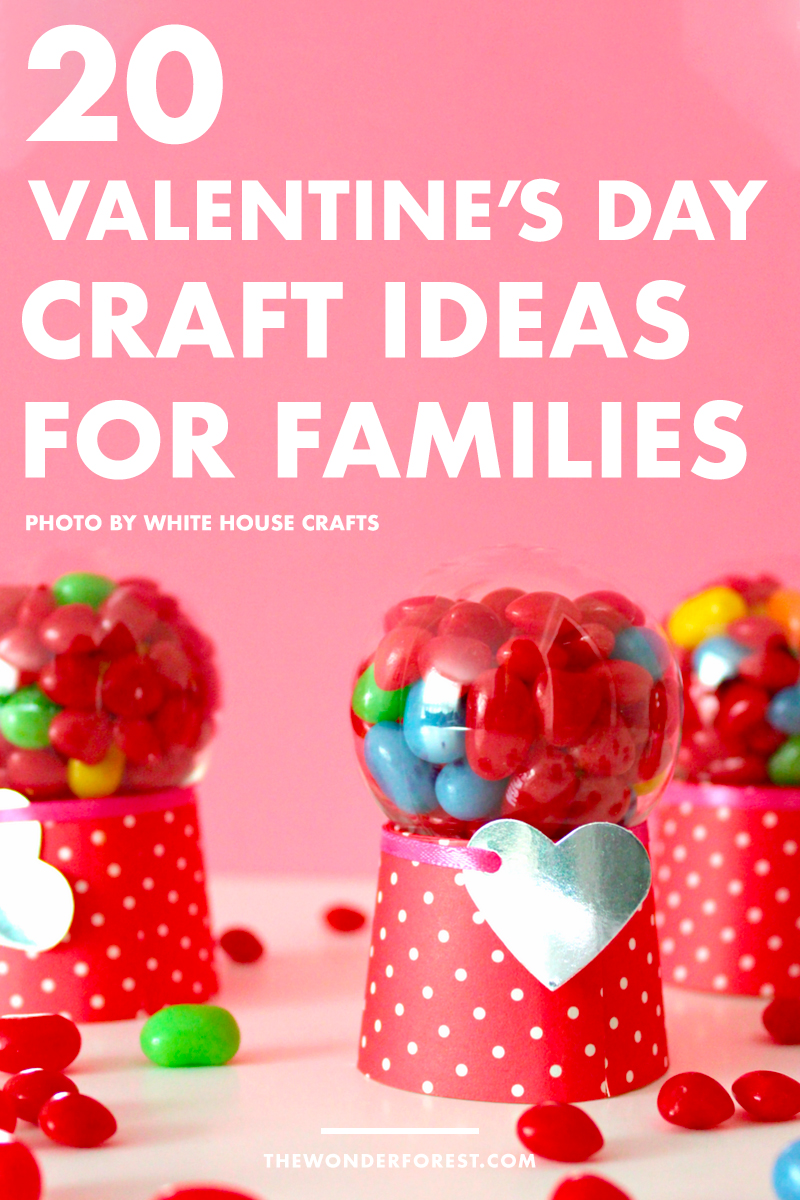 Valentine's Day is a holiday to show your love to the most important people in your life. Nothing says "I love you" more than something that is handmade.
They are unique and special to those who are enjoying them. If you are in need of some inspiration, here are 20 Valentine's Day Craft Projects you can create as gifts or decorative pieces. What's great is that kids would also have fun creating some of these valentine crafts as well!
Thumbprint Mason Jars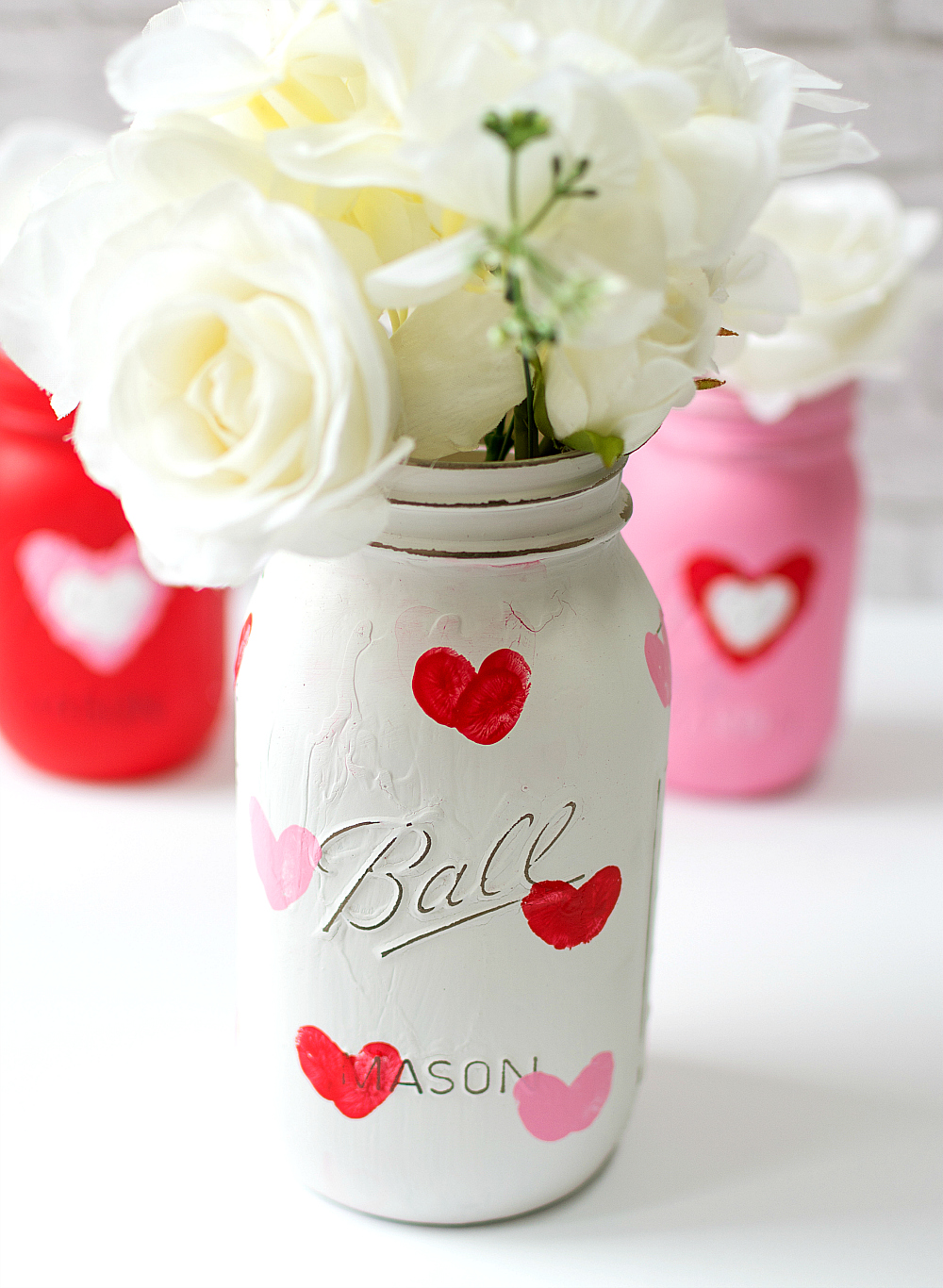 If you are looking for crafts to give to family or close friends, this mason jar craft would be the perfect memento. It's a unique gift with a personal touch!
Candy Terrariums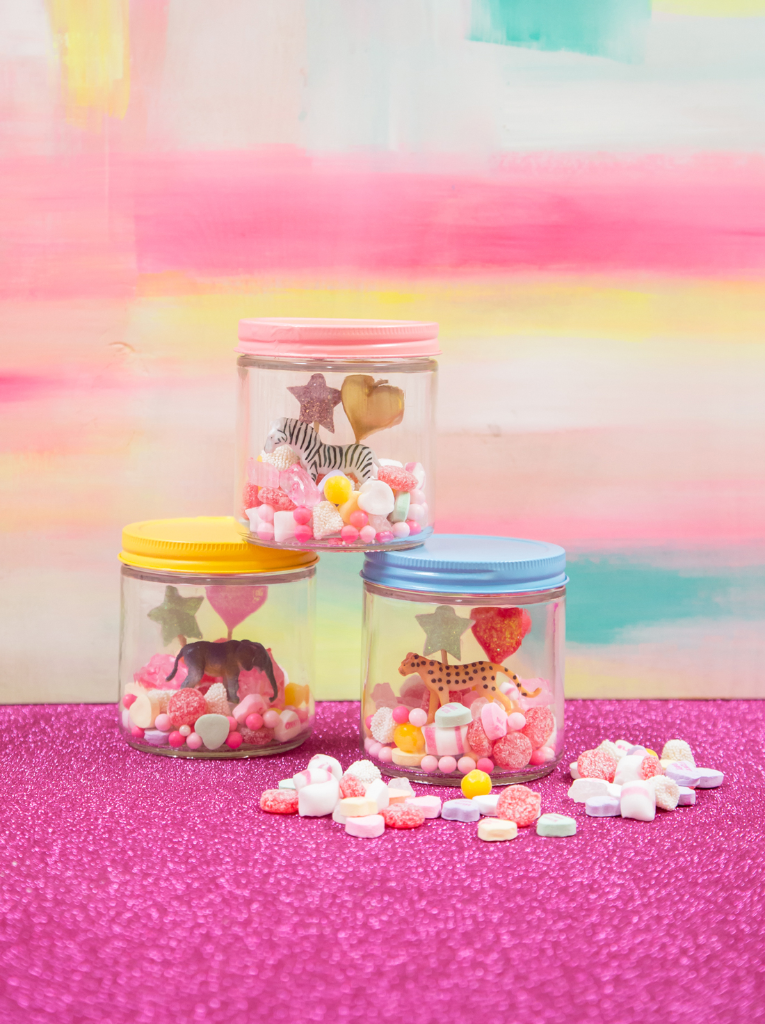 Here's a fun little twist to the treat filled mason jars.These creative candy terrariums would be great gifts to give to friends, coworkers, or classmates for Valentine's day.
Surprise Box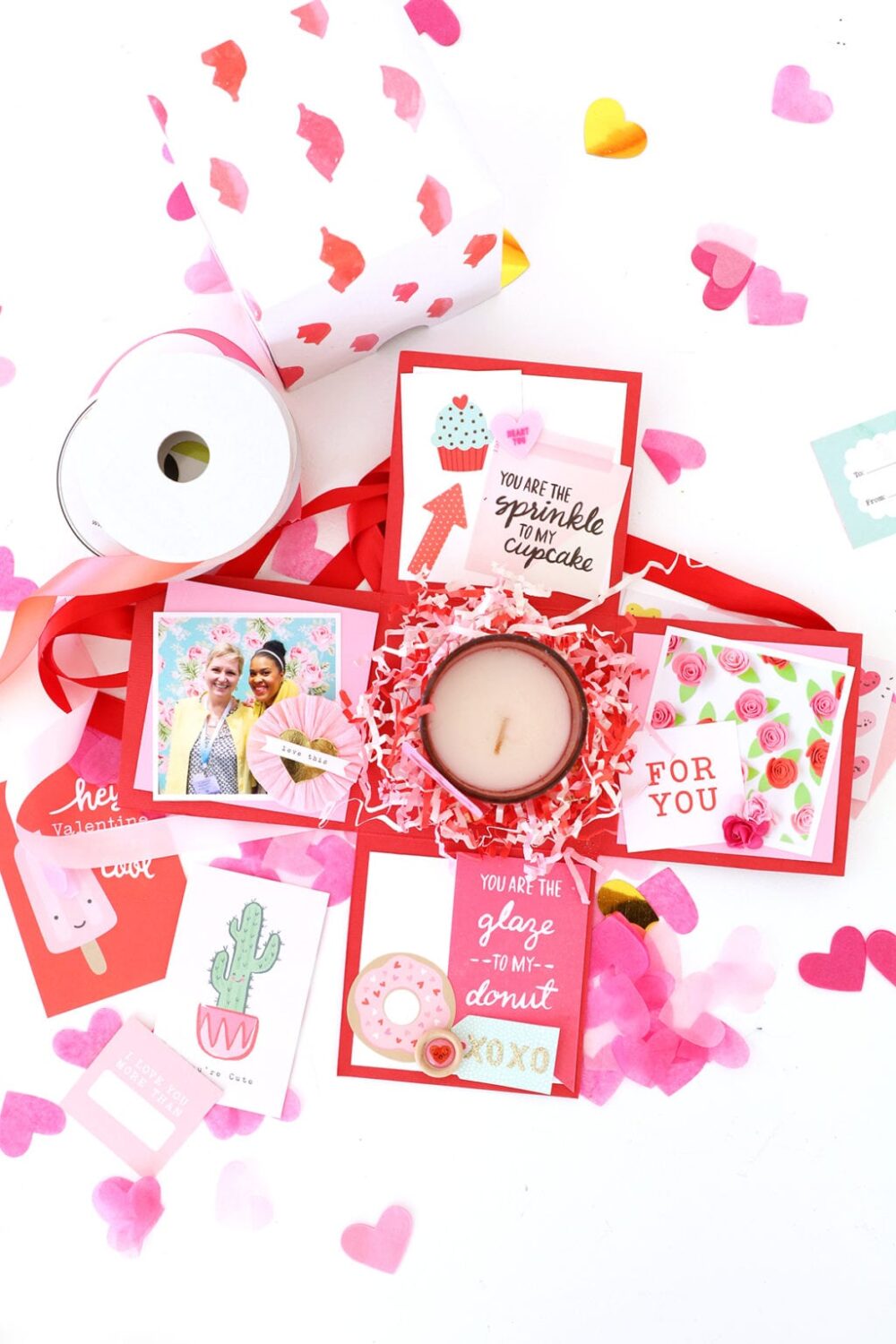 Want a more sentimental gift to give to your loved ones? This surprise box can be filled with personal photos, treats, and little gifts. It's sure to make anyone's hearts burst with lots of love!
Glitter XO Letters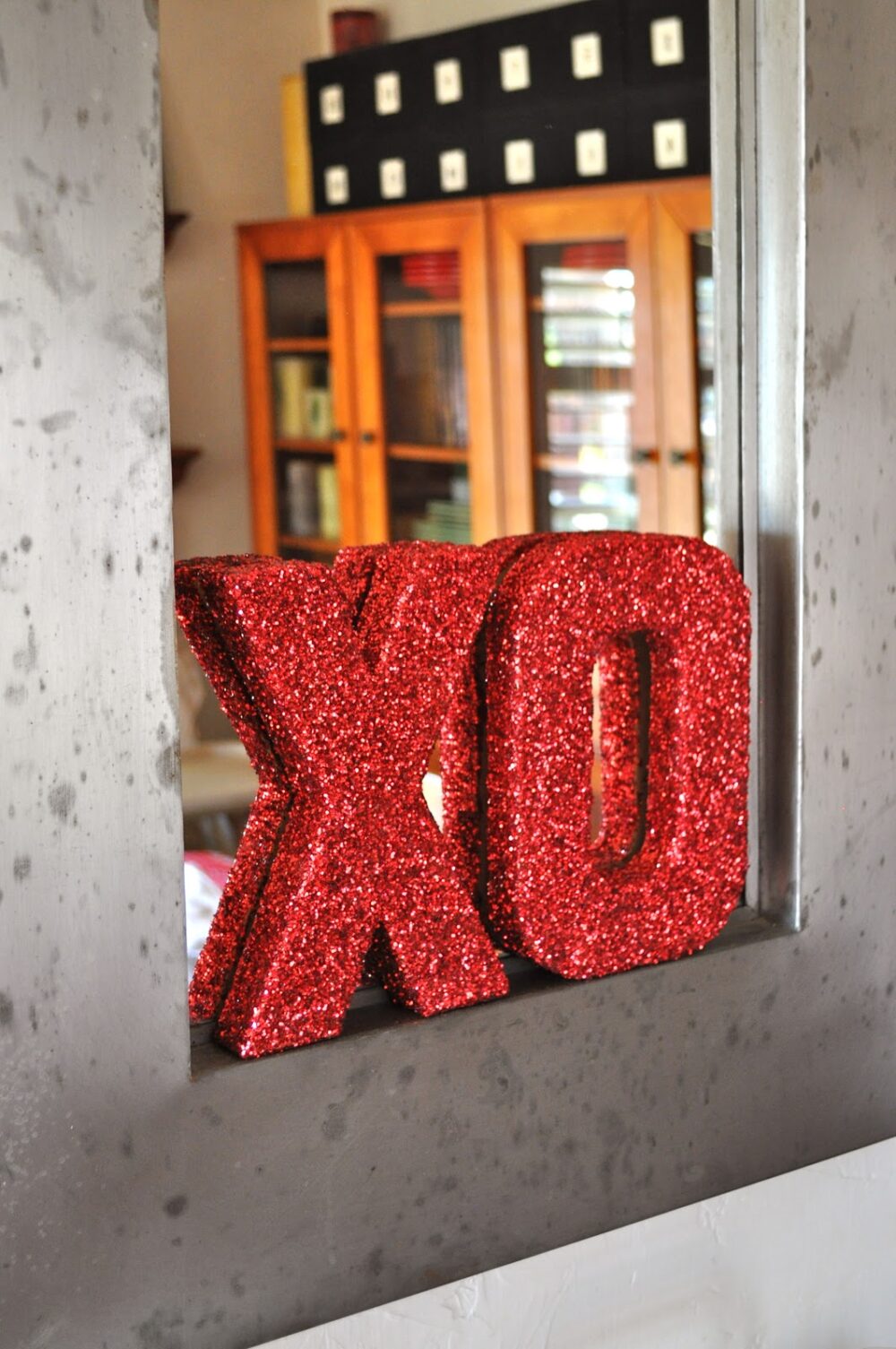 Who doesn't love glitter for Valentine's Day? Add a little sparkle to your home or space with these dazzling X's and O's.
Pink Bunny Tail Wreath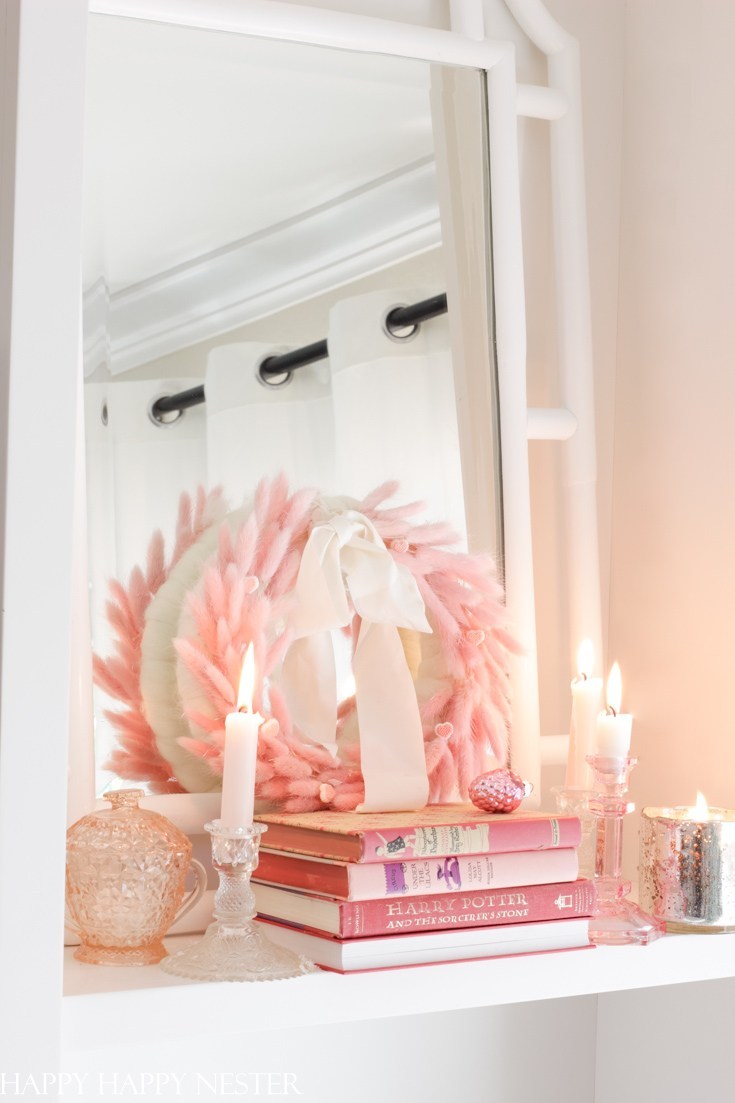 Wreaths are wonderful pieces to decorate for any occasion. This pink bunny tail wreath can be a soft Valentine's Day addition to any space.
Valentine's Branch Tree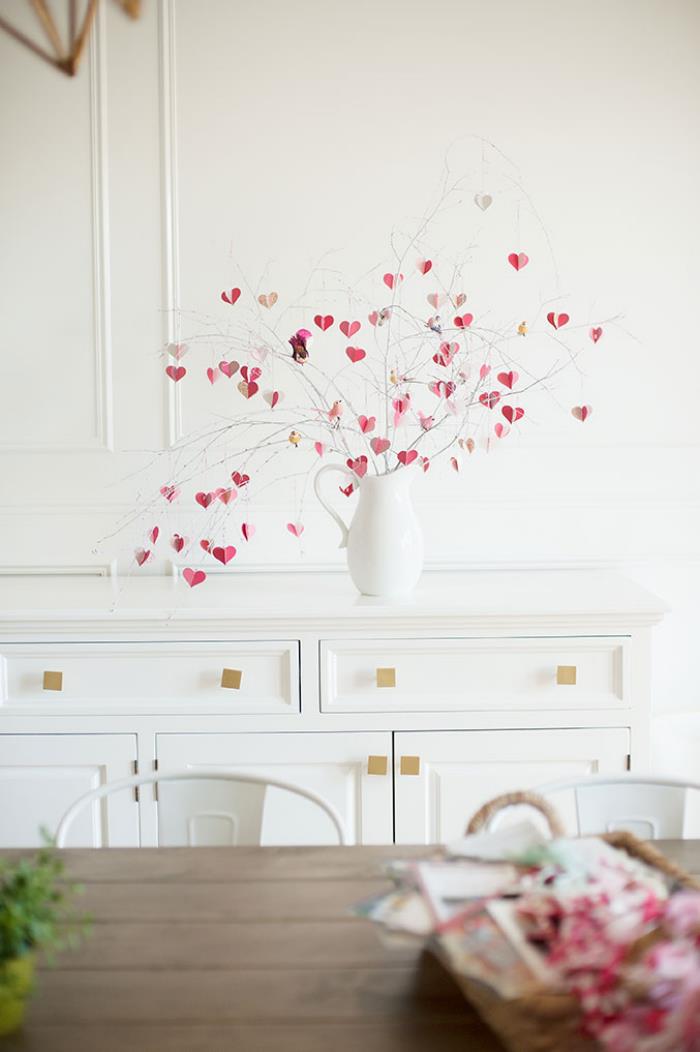 Add a little whimsy to a room with this cute Valentine's Branch Tree. The addition of the hearts and birds to tree branches is such a beautiful way to decorate for Valentine's Day!
Valentine Candy Dispensers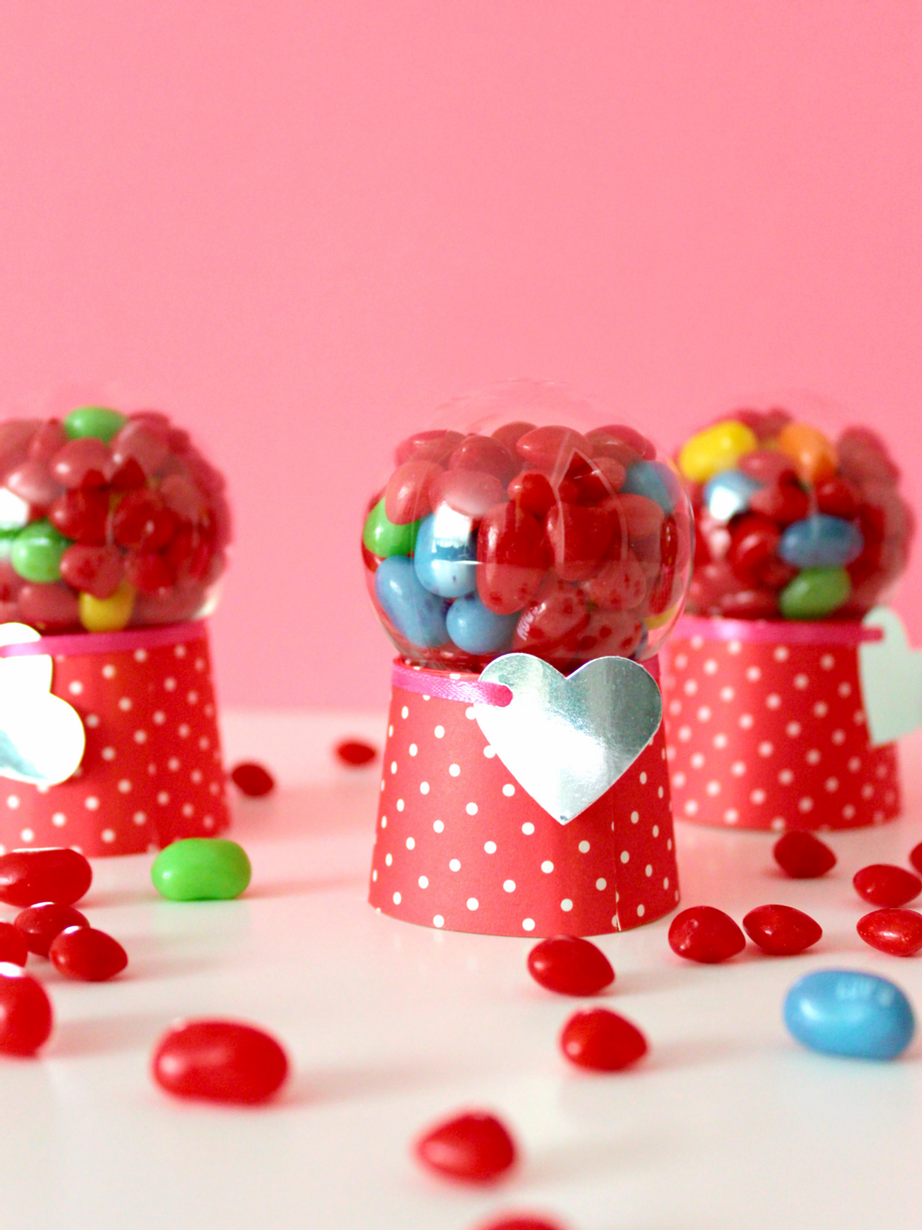 Have some extra craft ornaments leftover from the holidays? This tutorial teaches you how to create cute little candy dispensers to give to friends as Valentines.
Strawberry Valentine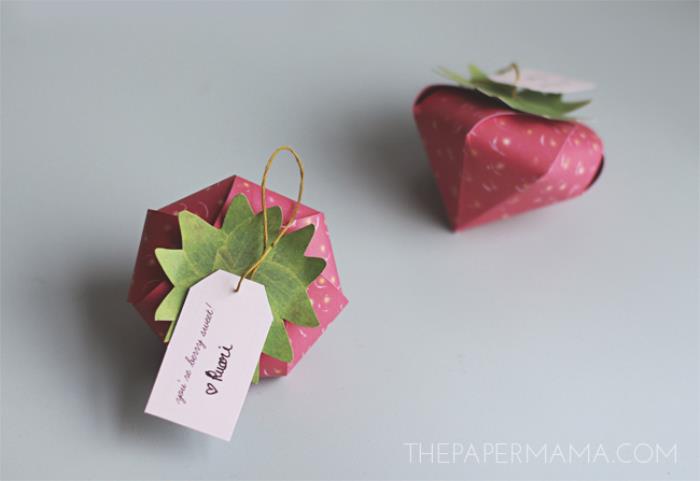 Valentines can not only be fun gifts but they can double up as cute decorations. This berry sweet DIY is great to create with the kids. The Paper Mama also offers a free printable as a template.
Love Sign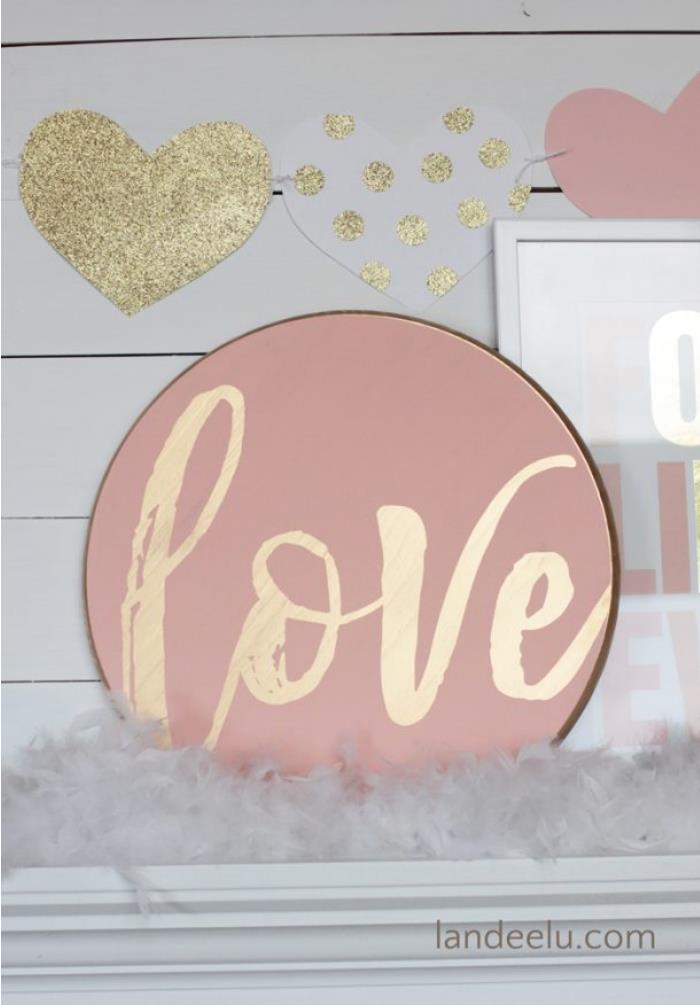 Show your love this Valentine's Day, literally. You can create a sign with the lettering of "Love" to display pretty much anywhere for this day of romance and appreciation.
Heart Garland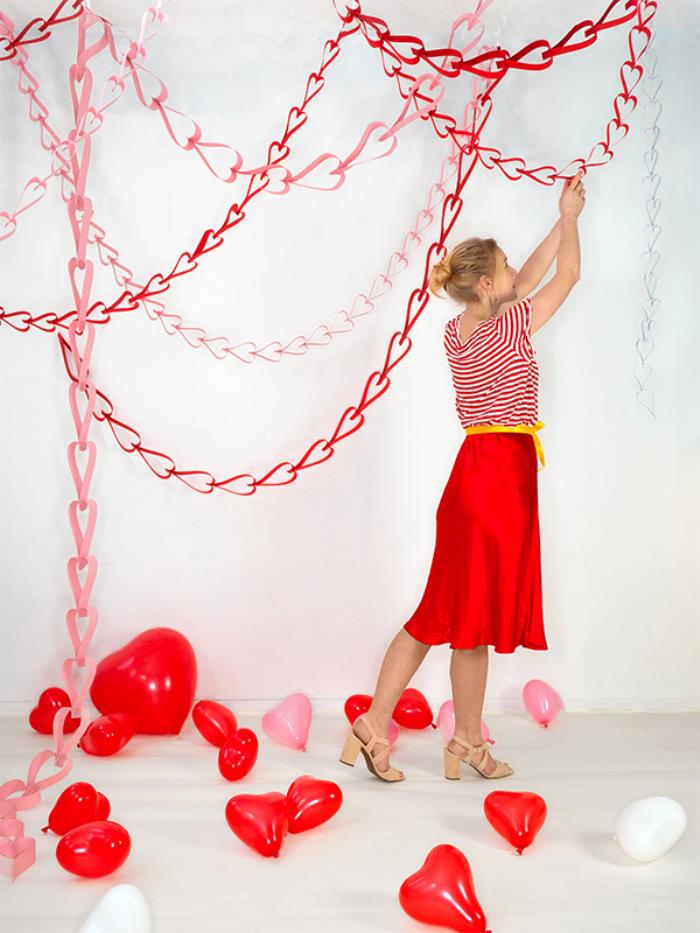 If you are having a Valentine's celebration or just want to decorate to get into the spirit, this heart garland would be a great little addition. It puts a Valentine's twist on a paper chain we know love from childhood!
Bear Hug Key Rings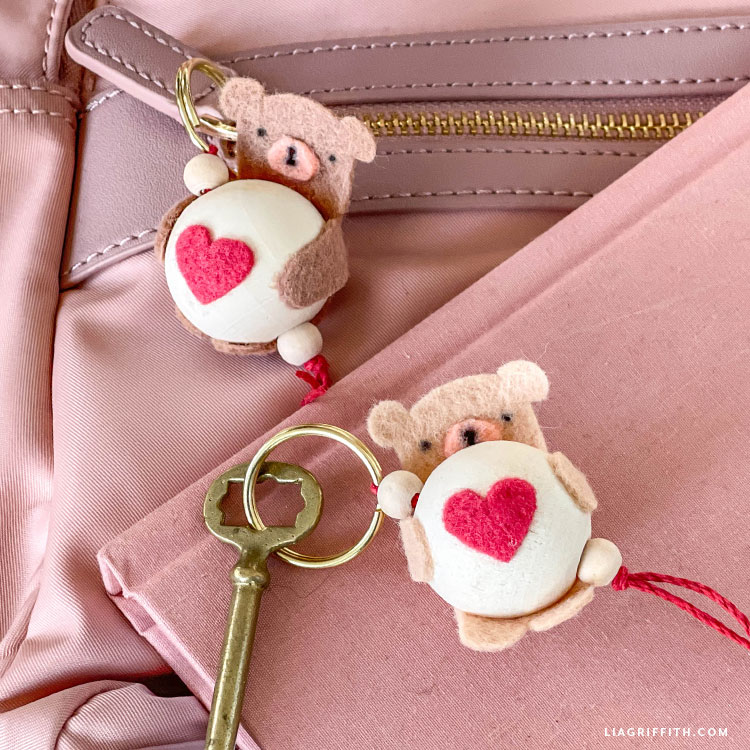 Hugs are a simple gesture to show your love. During these still uncertain times, hugs are much more scarce. Still want to give a hug but stay socially distant? These adorable little bear hug rings can be the simple solution. This DIY also comes with a video tutorial to help you through the creative process.
Valentine Treat Bags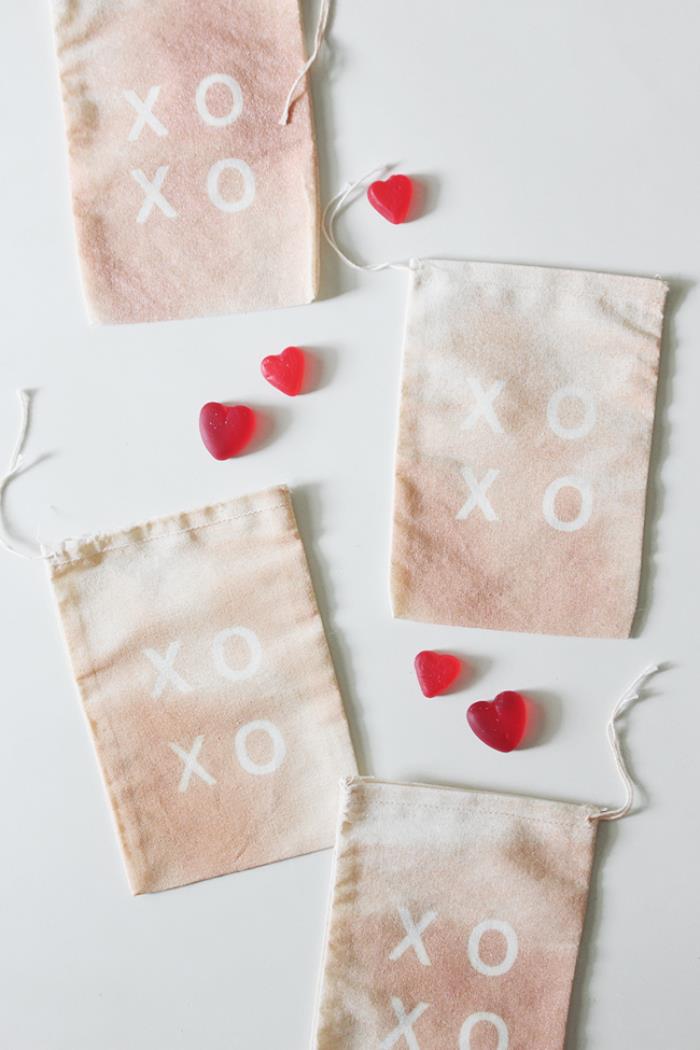 You collected your choice of Valentine's treats, but now you need something to hold them. These muslin treat bags are very easy to create. What's great is that the bags can be reused creating less waste!
Book Collection Covers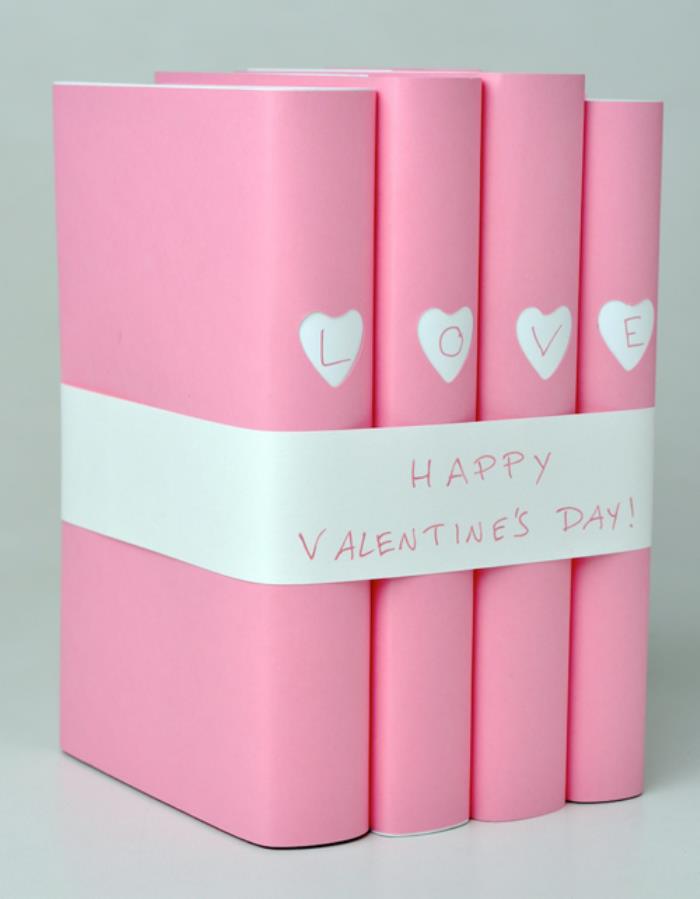 Do you know a book lover or are one yourself? This tutorial shows you how to create simple Valentine themed book covers for hardback books.
Long Distance Valentines
During these times, you may not be able to visit your friends or family – or perhaps you're in a long-distance relationship. If this is the case but you want to create some Valentines, here is a very simple heart craft. If you have little ones at home (yes, even little toddlers), this would be a great craft to occupy them as well as have a precious personal touch.
Heart Doily Valentine Dreamcatcher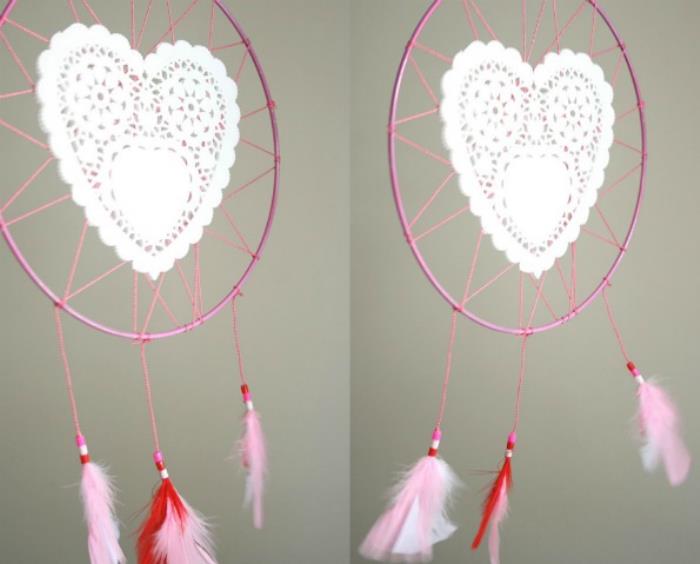 Love dreamcatchers? Here is an easy DIY to create your own Valentine's Day themed dreamcatcher that you can use to decorate for that special day!
Candy Heart Bouquet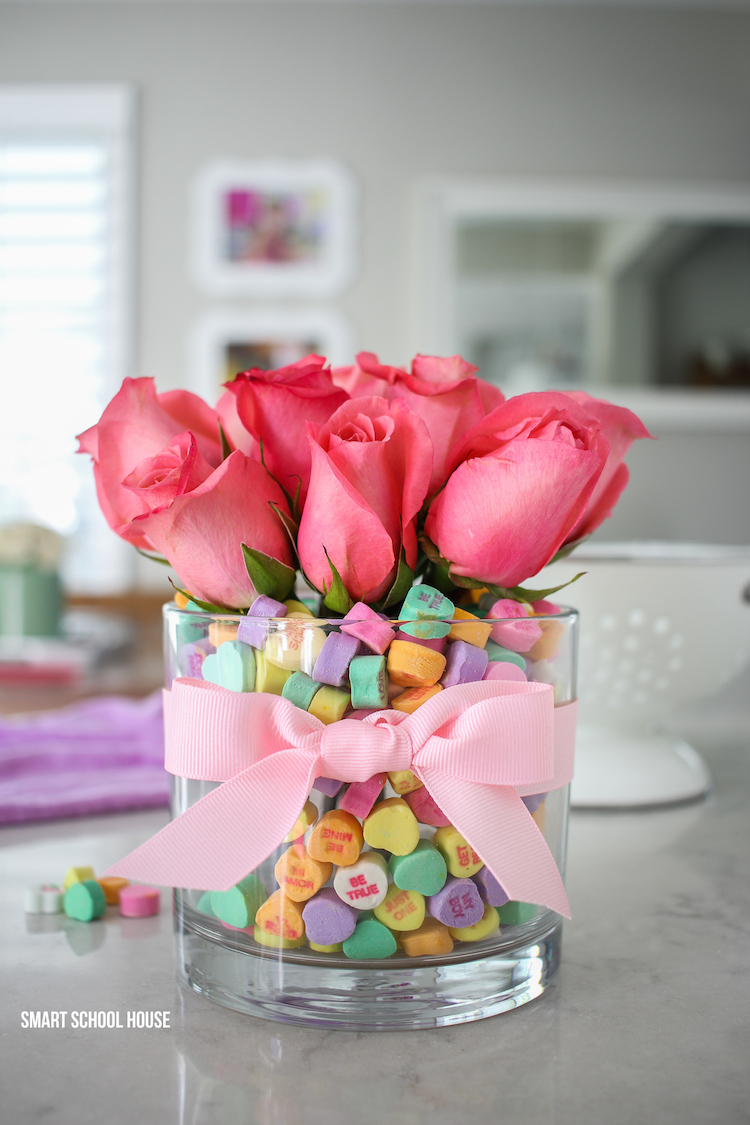 Flowers are a lovely gift to give your loved ones. Make your flower bouquet just a little bit sweeter with this candy heart filled flower vase.
Gold Heart Piñata
Feeling festive for Valentine's Day? You can create this gold heart piñata and fill it with Valentine's candy to break on February 14. Or if you don't want to break this beautiful creation, you can use it for decoration or a photo prop.
Painted Clay Pots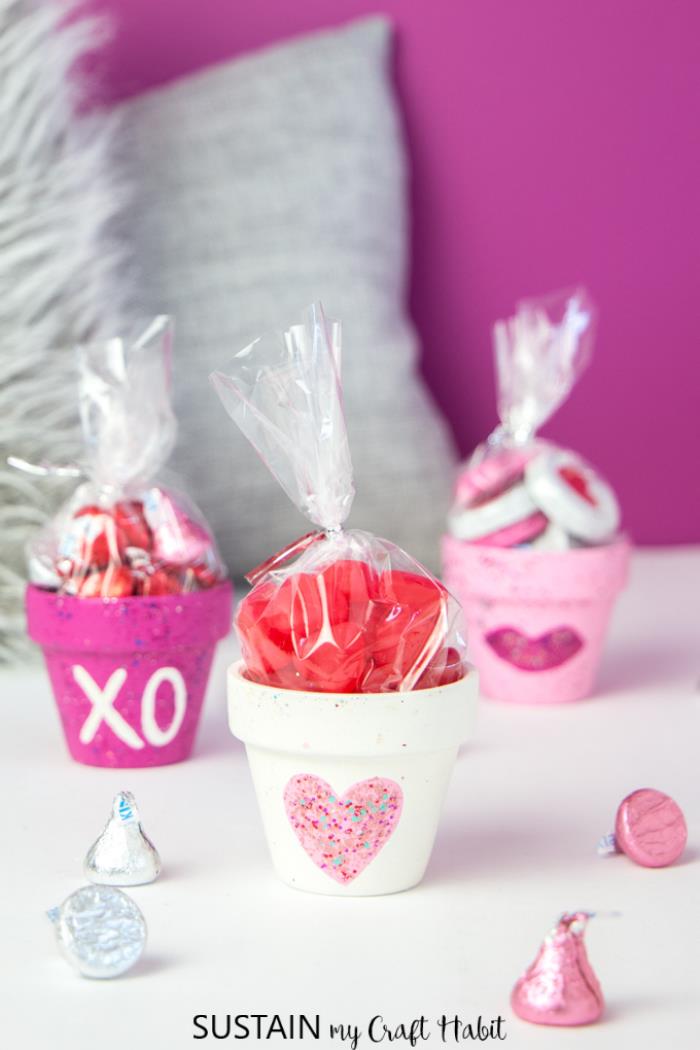 Painted clay plant pots are great gifts to give to anyone – friends, teachers, or even your special someone. They can be customized to fit any occasion especially Valentine's Day. You can also add yummy treats to add something sweet.
No Sew Valentine Mail Bag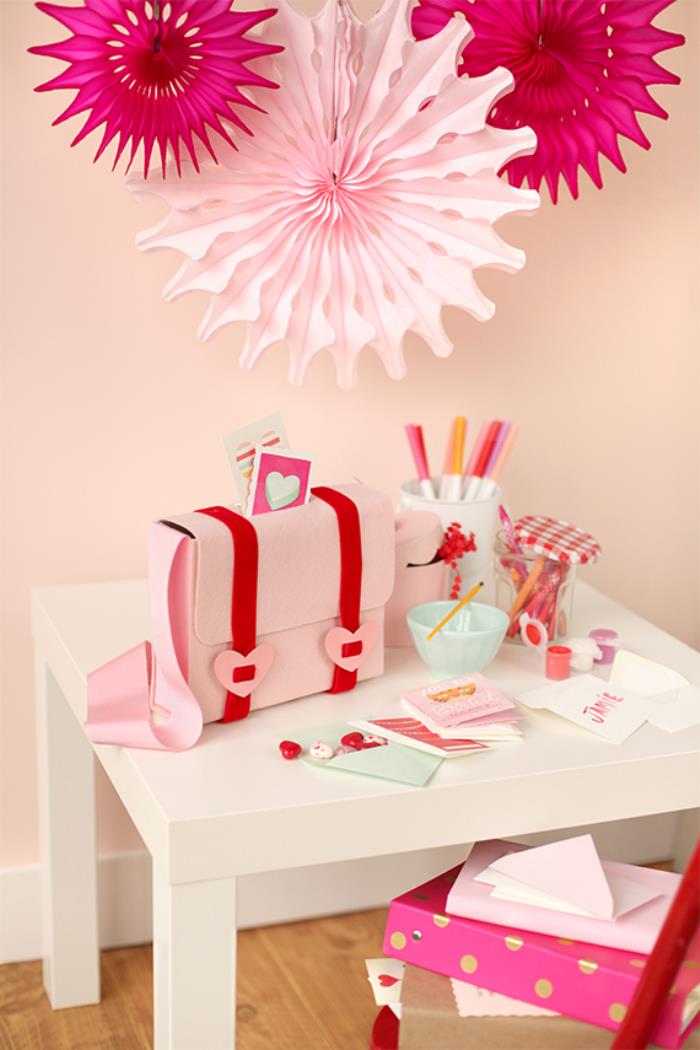 Need a place to collect all the Valentines? Here's a cute alternative to the regular Valentine's box. It's a stylish Valentine's box disguised as a mail bag! Don't know how to sew? Believe it or not, this bag requires no sewing skills!
Geometric Himmeli Heart
Geometric decor gives a very modern feel to any room. If you love that style but also want to decorate for Valentine's Day, this tutorial has step-by-step instructions along with photos to help you create geometric heart shape decor. Additionally, the project is budget friendly and surprisingly quite simple to create.
Which one of these crafts are you inspired to create? Whether you are celebrating Valentine's with a significant other, friends, family or maybe even yourself, any of these crafts would be great for that special day!
PIN IT FOR LATER!
Last Updated on