It can be tough to find that perfect hostess gift that is just the right convergence of simple, sweet, and useful. What's too expensive and what's not enough? For a new neighbor or the hostess with the mostest, how do you know what she'll love?
These sweet and simple hostess gifts are just the right balance, and not so expensive as to take away the joy of giving. Bring one along to your next backyard barbecue, dinner party, or get-together to show your gratitude and make the night easier and more enjoyable for your hosts.
DIY Coffee & Donut Gift Crate
A coffee and donut crate is fun to make and easy to customize, featuring homemade donuts, a favourite brand of coffee, and a cute mug. You can choose to personalize the mug with a fun phrase using a metallic sharpie. In a pinch, substitute store-bought donuts with cute packaging. Make sure to use donuts with sprinkles!
Painted Cutting Board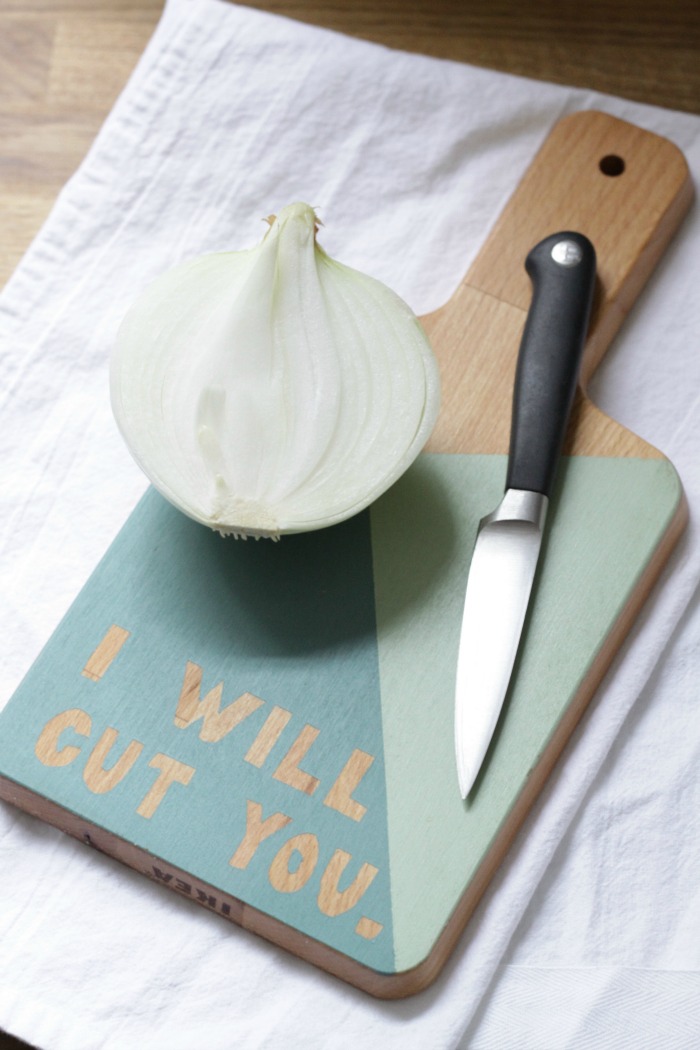 For the hostess who loves spending time in the kitchen, make this color blocked cutting board. One side is a useful kitchen tool, the other an eye-catching piece of kitchen décor. Have fun coming up with phrases to use for the relief-painted design.
Homemade Coffee Syrups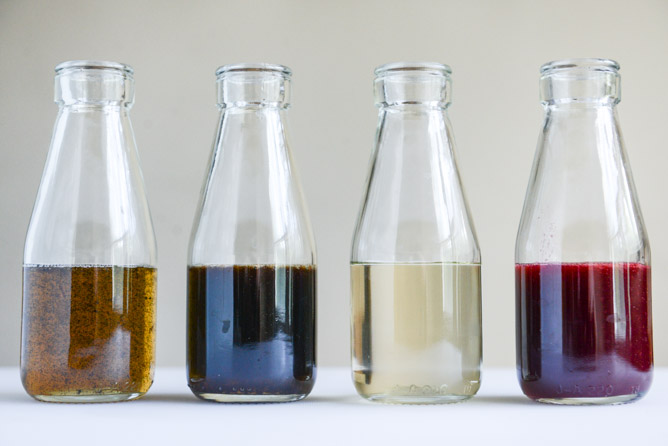 The friend or neighbor with a Starbucks addiction will be delighted with this collection of homemade coffee syrups—vanilla, almond, cinnamon brown sugar, and fresh blackberry. Pour into dollar-store jars, add a cute printed tag, and you have a perfect (unique) hostess gift.
Summer In A Glass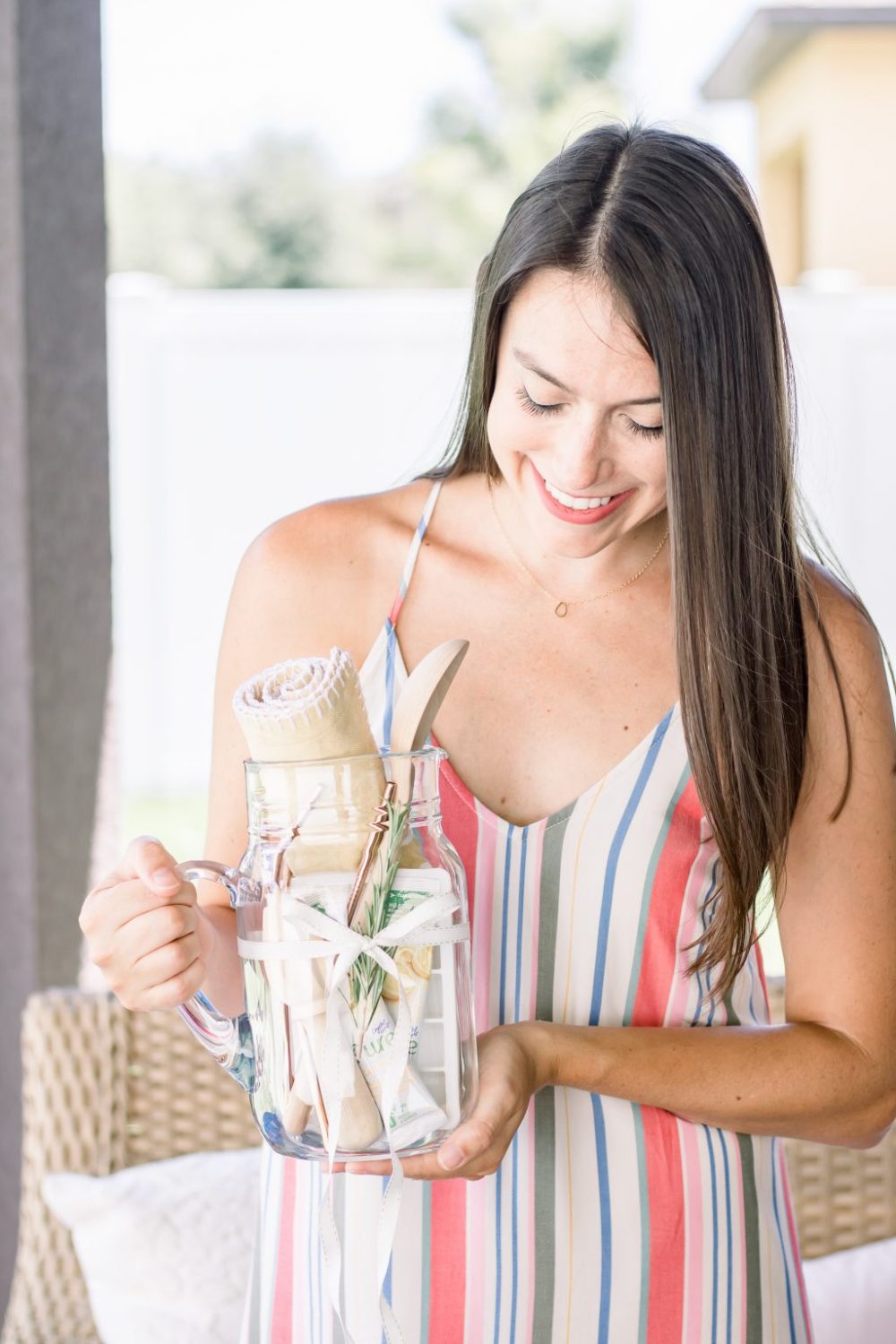 A clear pitcher is used as a vessel for a decorative tea towel + supplies for lemonade like ice cube trays, lemonade packets, a wooden spoon, lemon juicer, and reusable straws. Who knew something so simple could be so charming?
Movie Night Gift Basket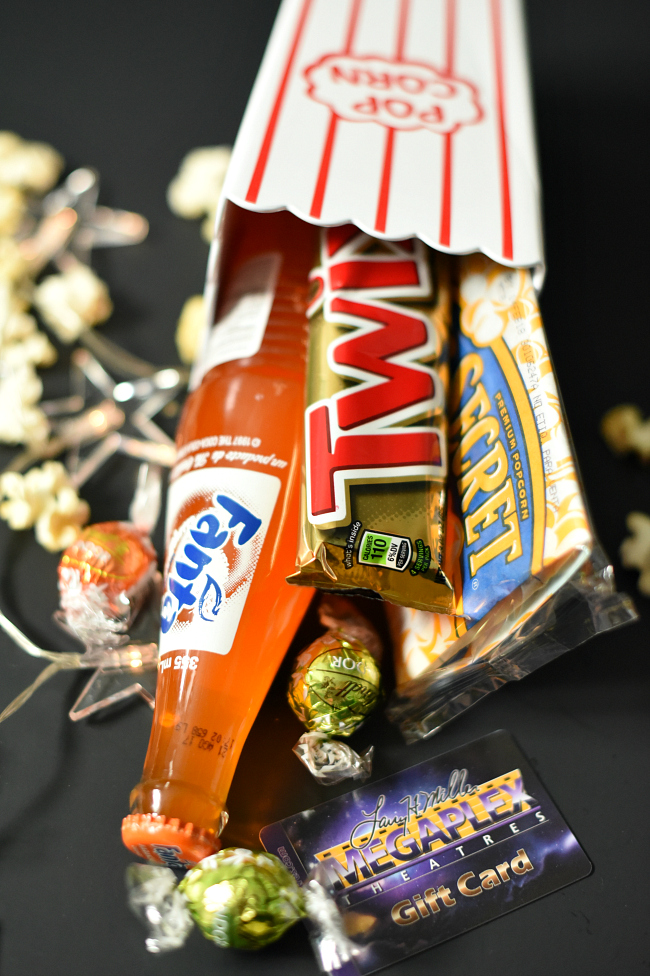 After all the work that goes into entertaining, sometimes we need a night of Netflix and chill. Surprise your favorite hostess with a theater or Netflix gift card (or Blu-Ray of a movie she'll love), plus microwave popcorn and dollar-store treats to snack on during the show.
Monogrammed Cheese Board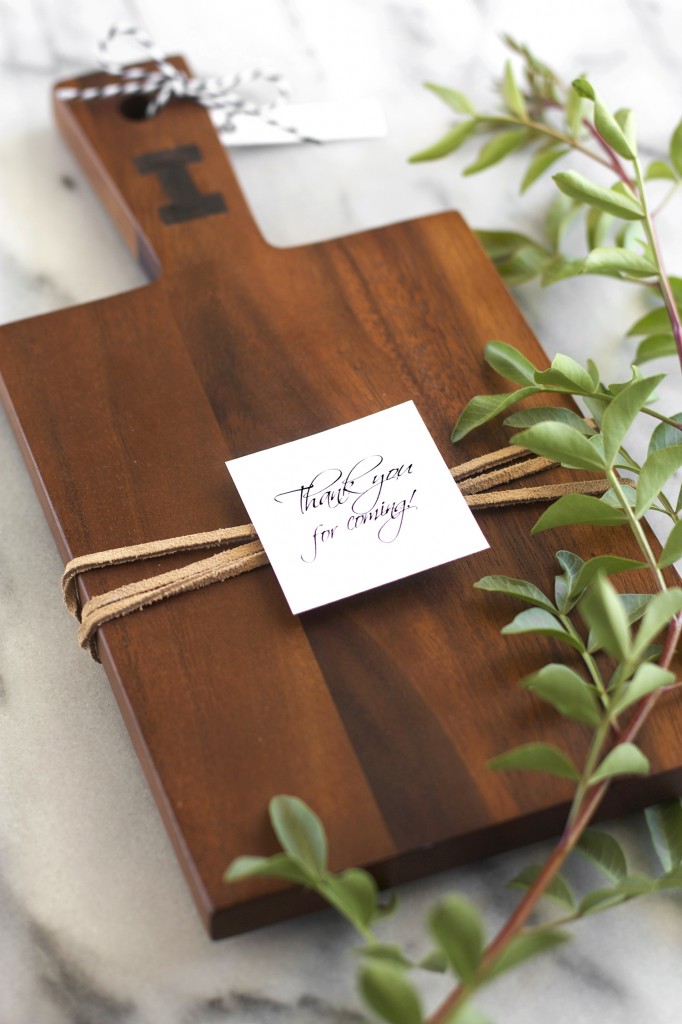 This cheese or cutting board tutorial shows you how to use a heat stamp tool to monogram a mini cutting board/cheese board. Even without a heat tool, expound upon the idea by using paint to stencil a monogram on the handle.
Essential Oil Reed Diffuser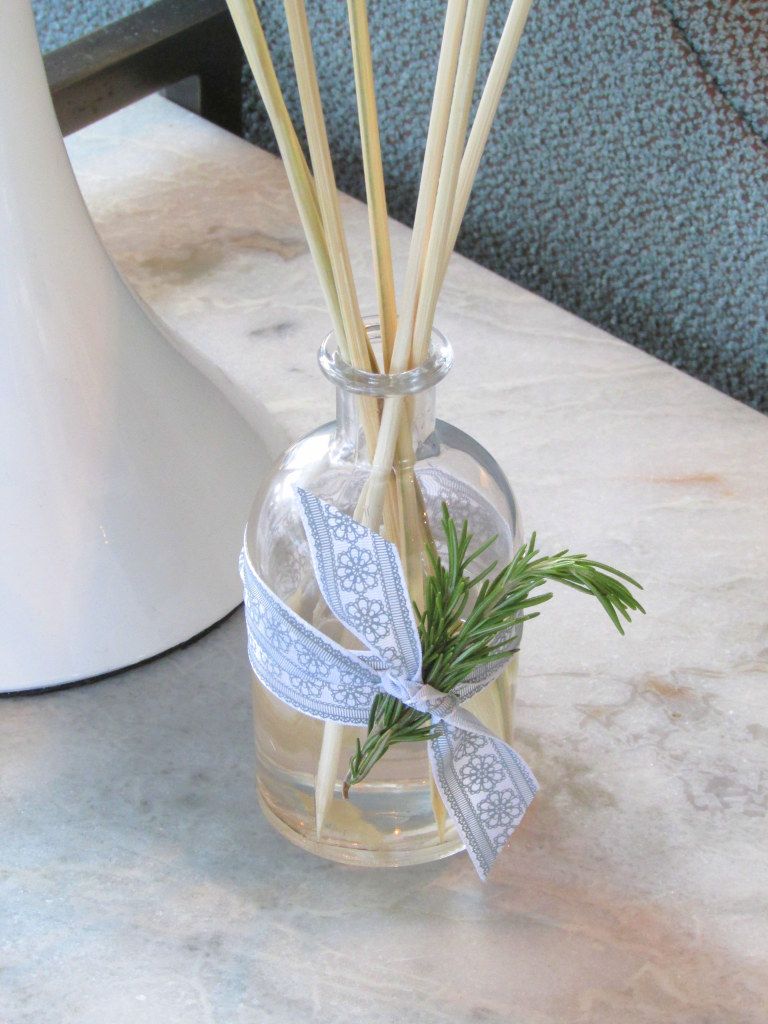 This DIY essential oil reed diffuser is a perfect gift for the home, making it a perfect way to say thank you to a hardworking hostess. Choose your favorite essential oil combo and spread the love—just make sure there are no allergies in the house to the oils you use.
Homemade Vanilla Extract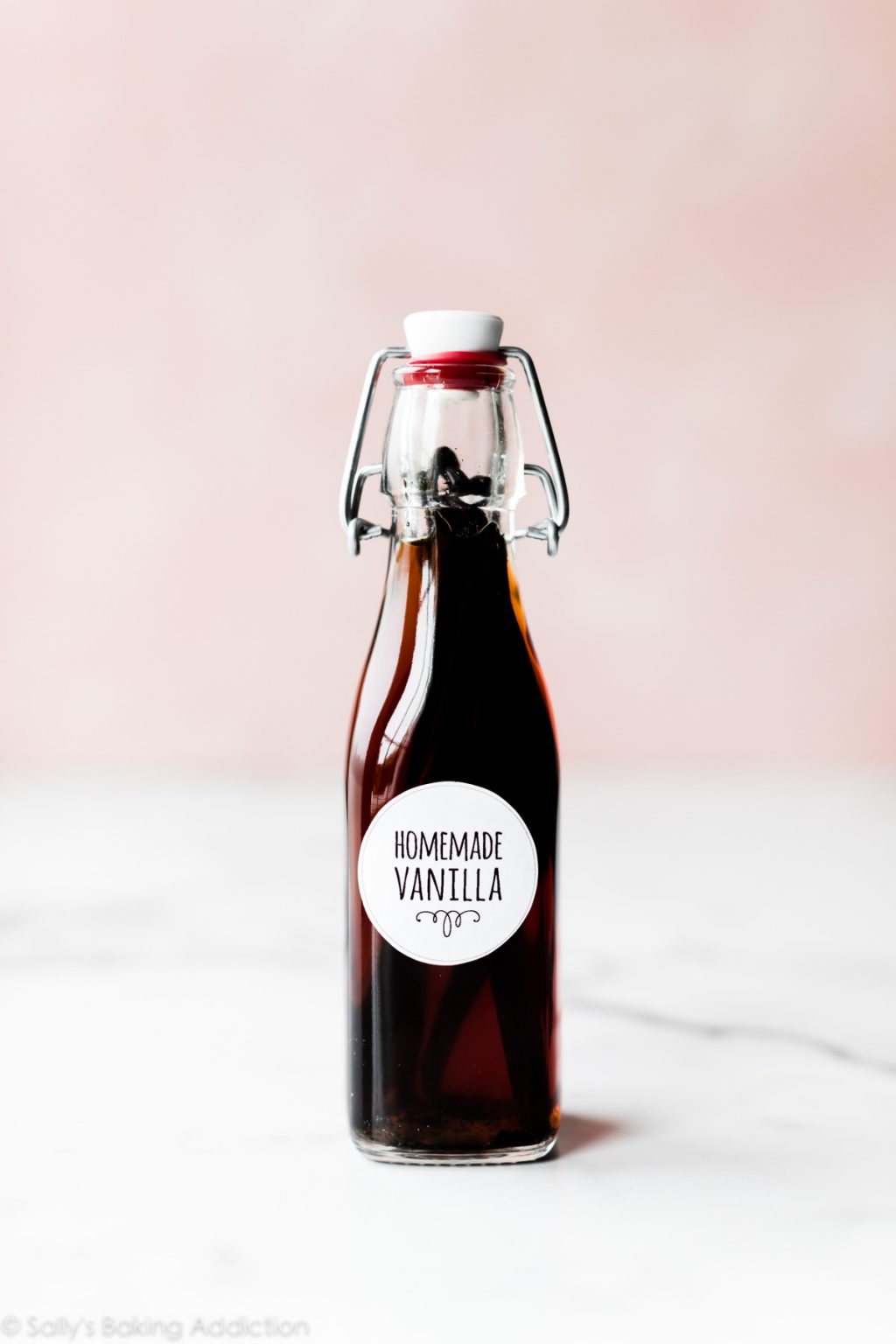 Homemade vanilla extract is easy to make and higher quality than store bought—imagine the smell of chocolate chip cookies made with homemade vanilla! Make up several batches at once and use for hostess gifts for the rest of the summer and into fall. Just be sure to keep one for yourself as well!
Infused Olive Oil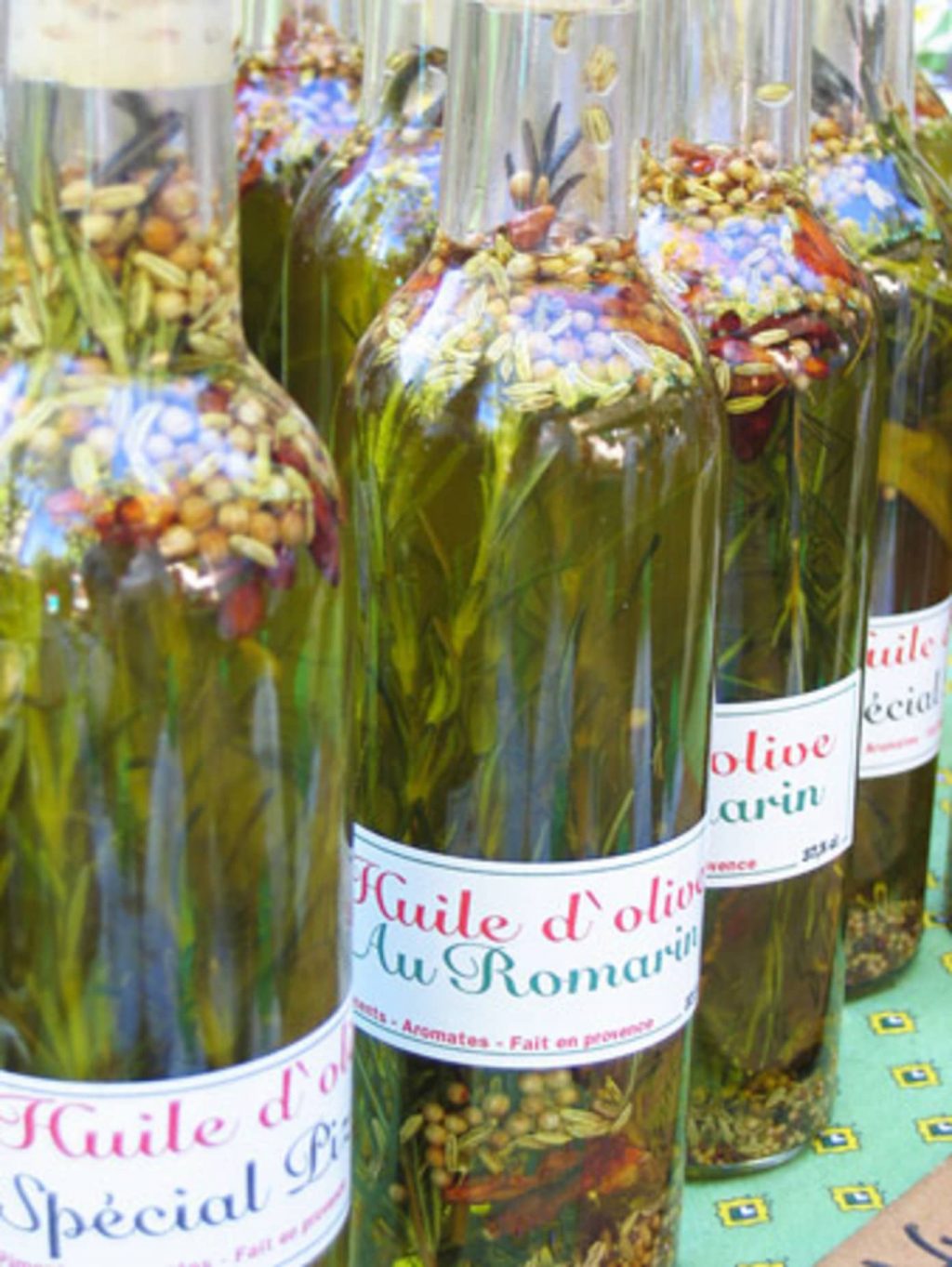 This tutorial tells you how to create your own infused olive oil with herbs—a great gift for the cooking aficionado. Create your own blend or use one of the suggested recipes in this tutorial.
Chalkboard Serving Tray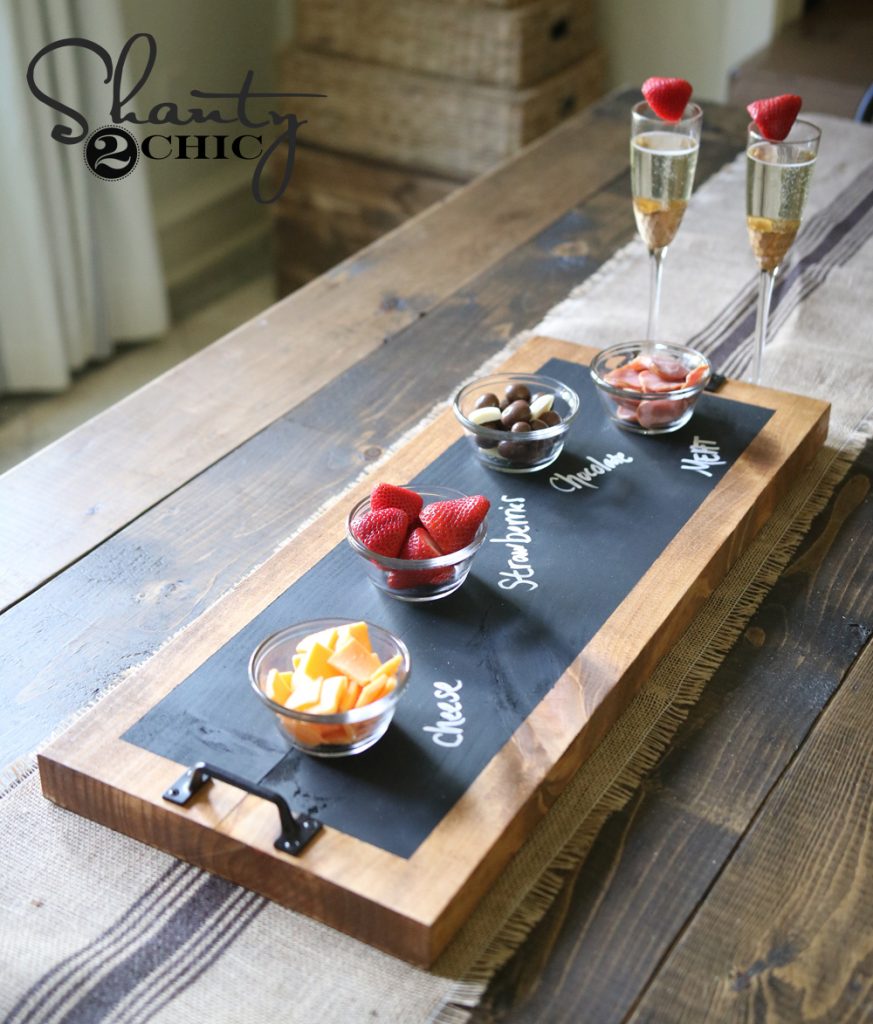 A beautiful DIY chalkboard serving tray could be used for almost anything—a cheese or charcuterie board, ice cream sundae bar, or build-your-own taco spread. Make one for a hostess gift, and one for yourself.
Ice Cream Sundae In A Box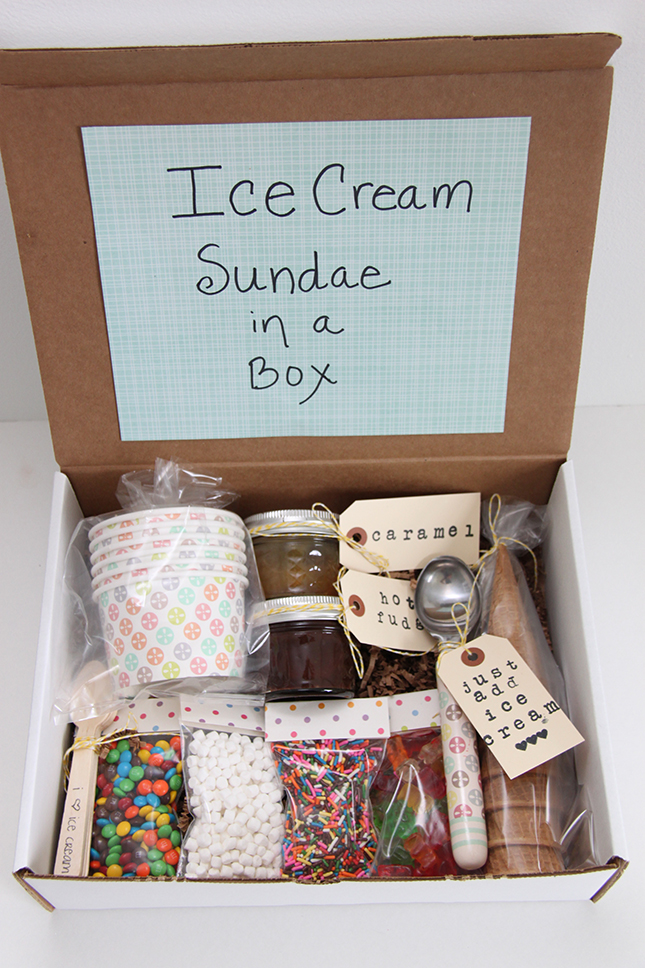 Speaking of an ice cream sundae bar, this just-add-ice-cream sundae buffet with sprinkles, gummy bears, ice cream cones, caramel, and hot fudge is sure to bring a smile. Add a few of your own favorite mix-ins and some cute paper cups or cones.
Sparkling Rosemary Lemonade Drink Mix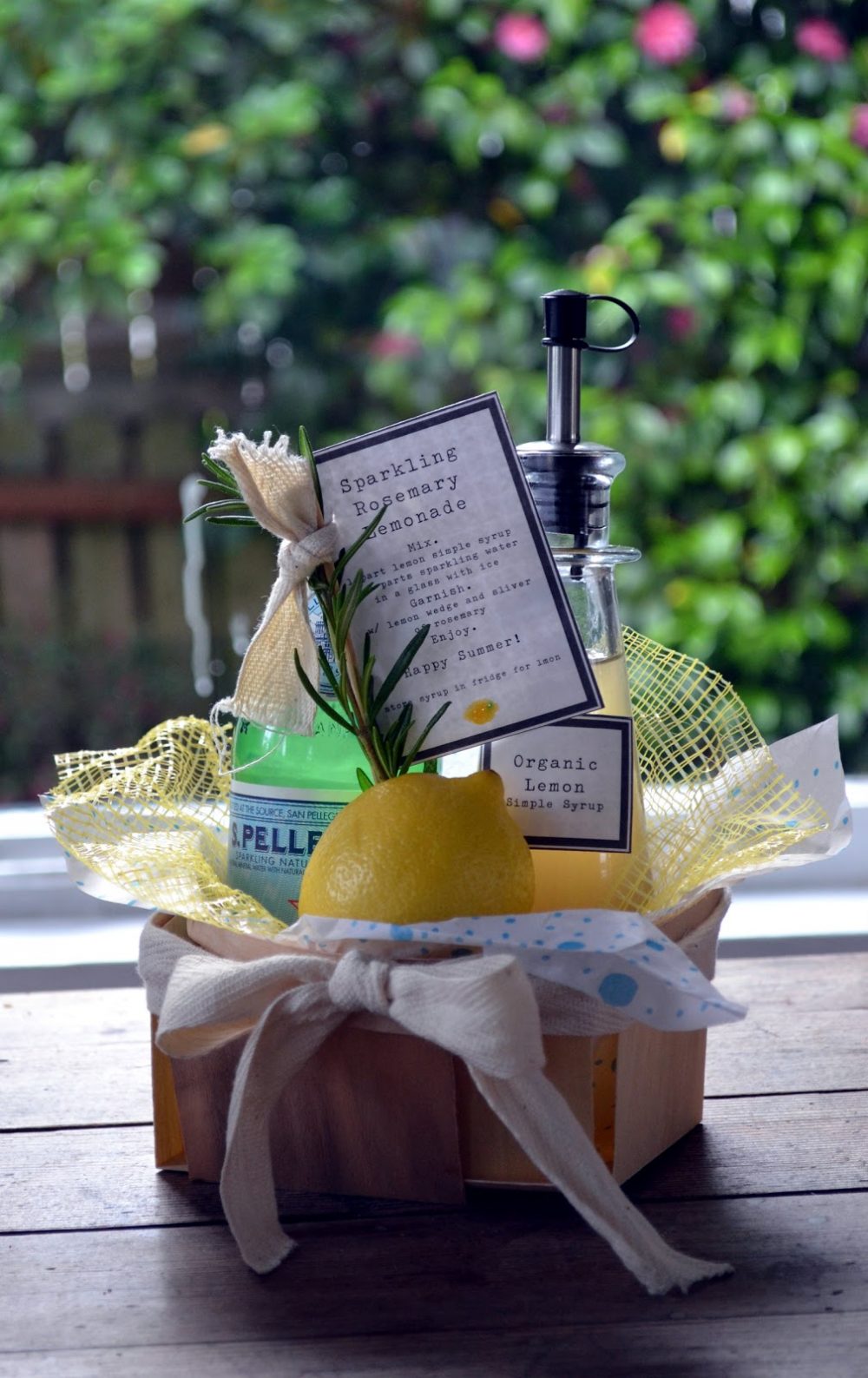 This grown-up lemonade mix is not only inexpensive, it's fancy. All you need is a batch of homemade lemon simple syrup, a bottle of sparkling water, a lemon, and a cute recipe card. This would be a fun drink recipe to make for your own guests as well!
Market Fresh Gift Basket
Be inspired by this cute basket to display your own collection of jams, honey, or preserves. This is an especially sweet gift for a neighbor who's newer to your area, as you can choose local farmer's market finds to provide a taste of the neighborhood.
Grow A Tomato Sauce Garden Basket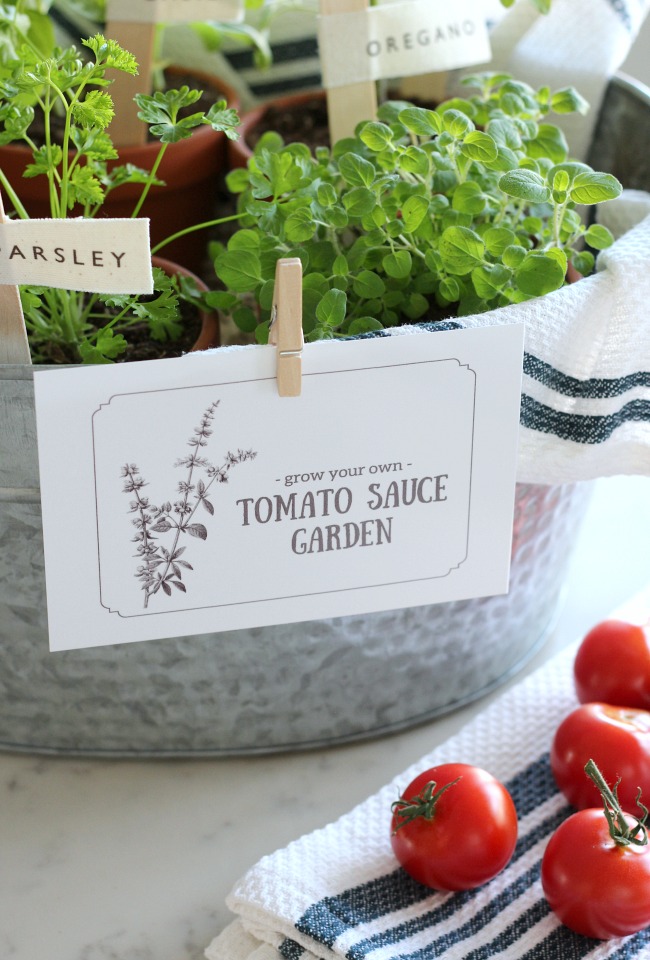 For the hostess who also loves gardening, or maybe wants to start a new hobby, give her this grow-your-own-tomato-sauce garden. Your hostess will be reaping the blessings for a long time to come.
Homemade Croutons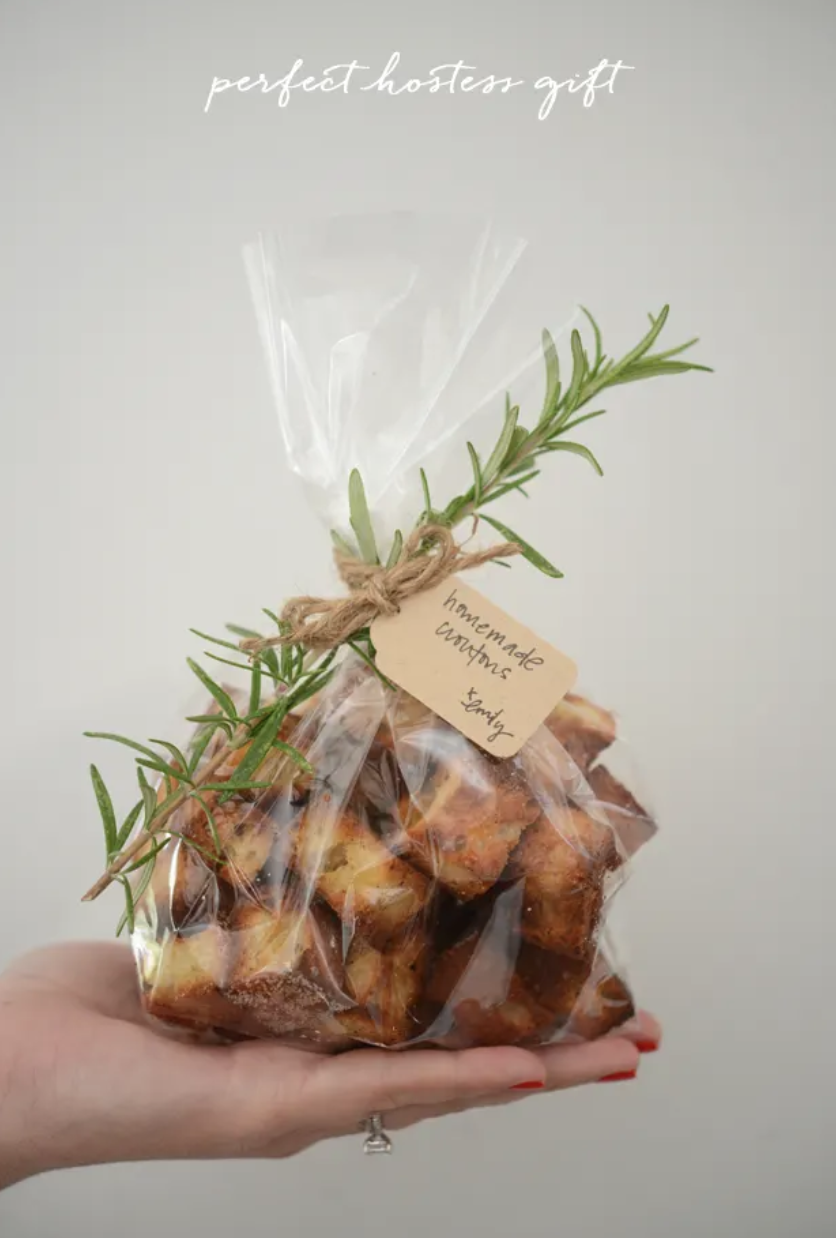 One of our more inexpensive ideas, homemade croutons are that perfect gift that your hostess can either use in the moment, or save for later. Choose an artisan bread, dry out in the oven at 400 degrees, and wrap in your favorite cute packaging.
Lemon Gift Basket
A lemon-themed gift basket with a lemon-flavored drink, lemon room spray and soap, and real lemons as well as an artificial lemon sprig will be a sweet gift. A dish towel printed with a recipe or measurements goes perfectly with the theme.
Fresh Herb Bouquet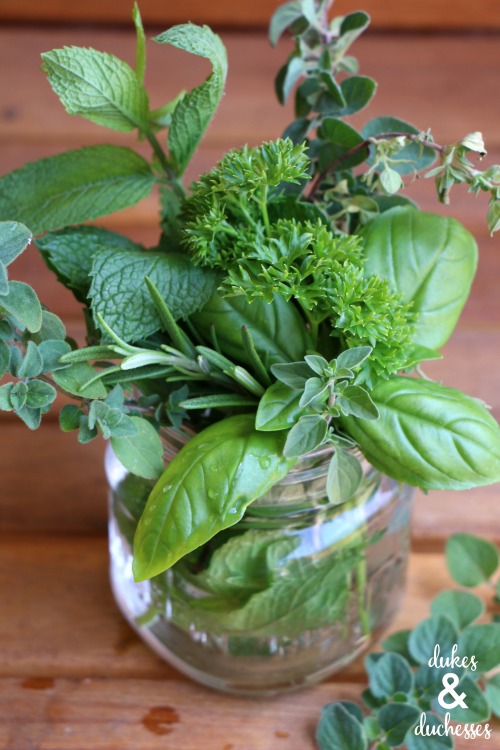 What could be more perfect as a hostess gift than a bouquet that is useful in the kitchen and smells great, while also being pretty to look at. If you have a garden, all the better, as this will be one of the most inexpensive hostess gifts you could make.
French Toast Gift Basket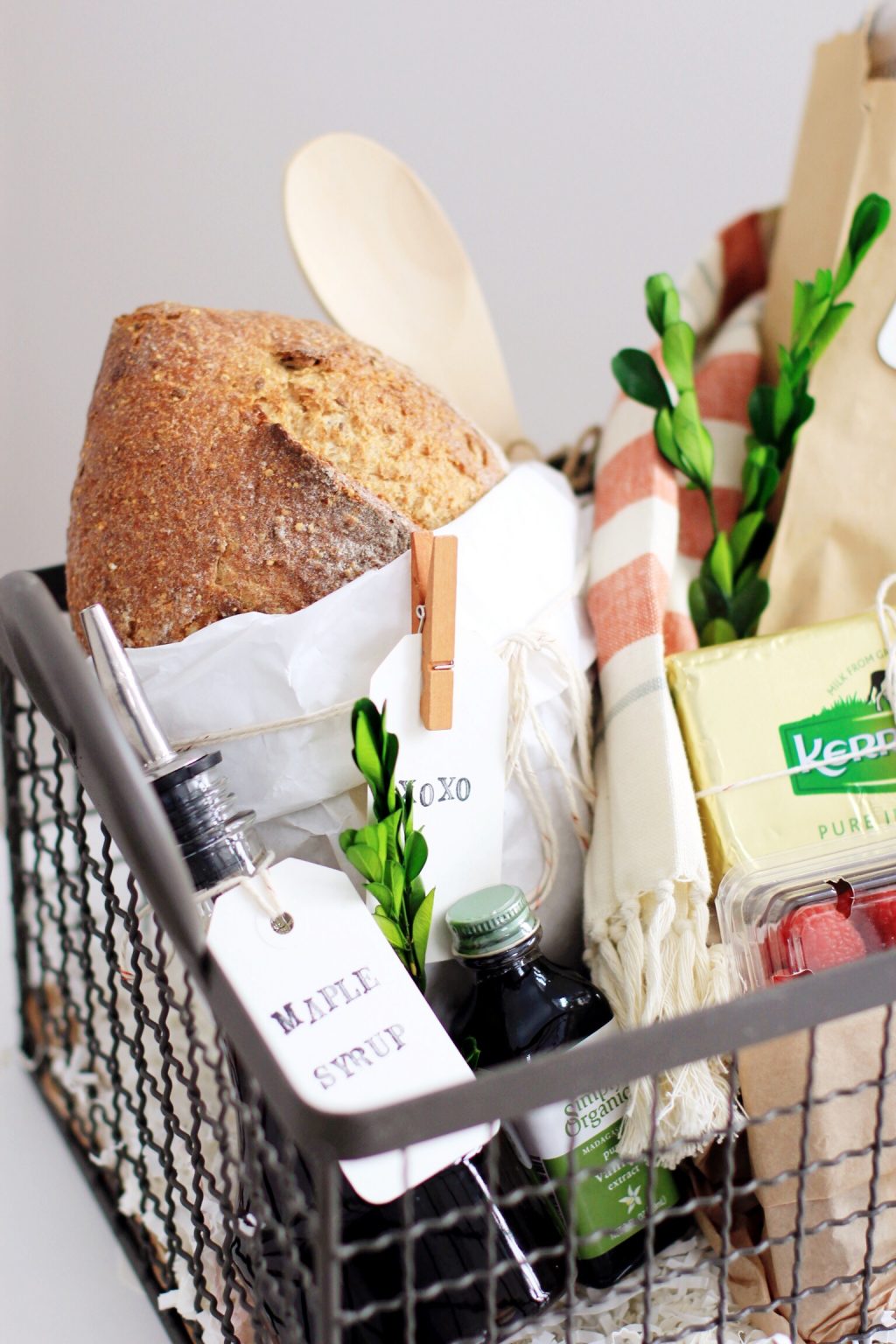 Hosting overnight guests brings a lot of pressure in the breakfast department. Take some of that pressure off by providing your hosts with a ready-to-go breakfast in a basket. Go as gourmet or as simple as you like with your French toast ingredients.
Homemade Lemon Curd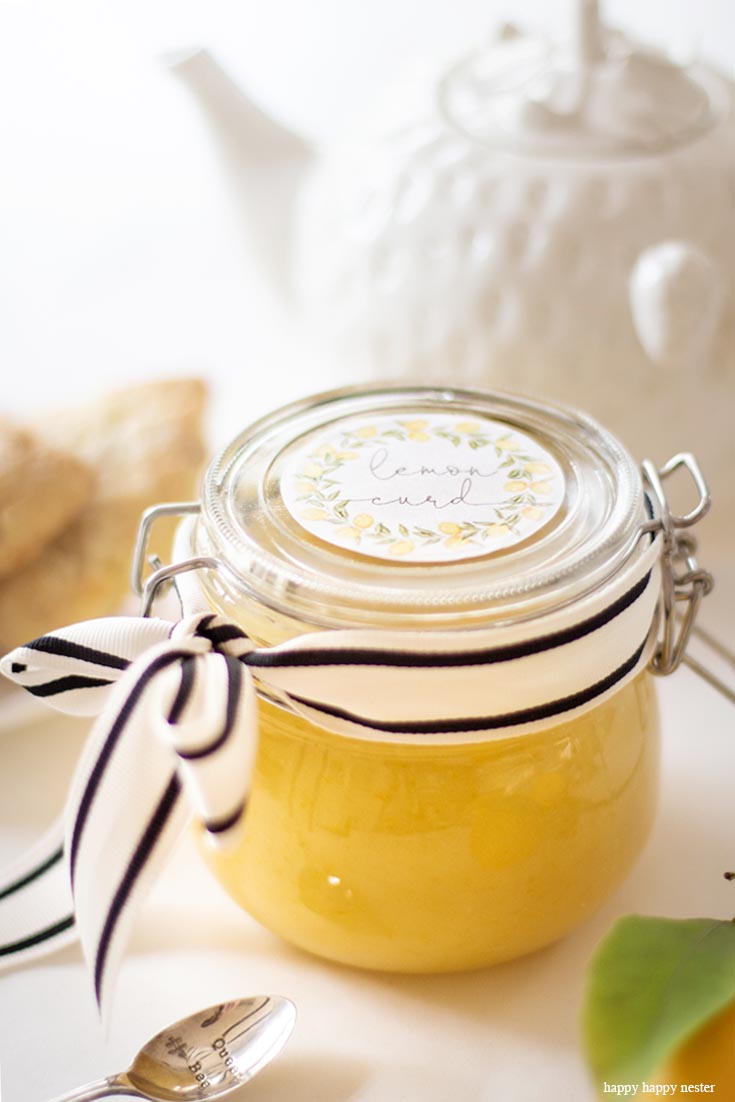 Homemade lemon curd is easy to make and will always be appreciated. It can be added to shortcakes, cream puffs, pies, cakes, or tarts, and adds a touch of elegance wherever it goes. In a pretty jar with a cute printed tag, it makes an excellent hostess gift.
Campfire S'mores Gift Basket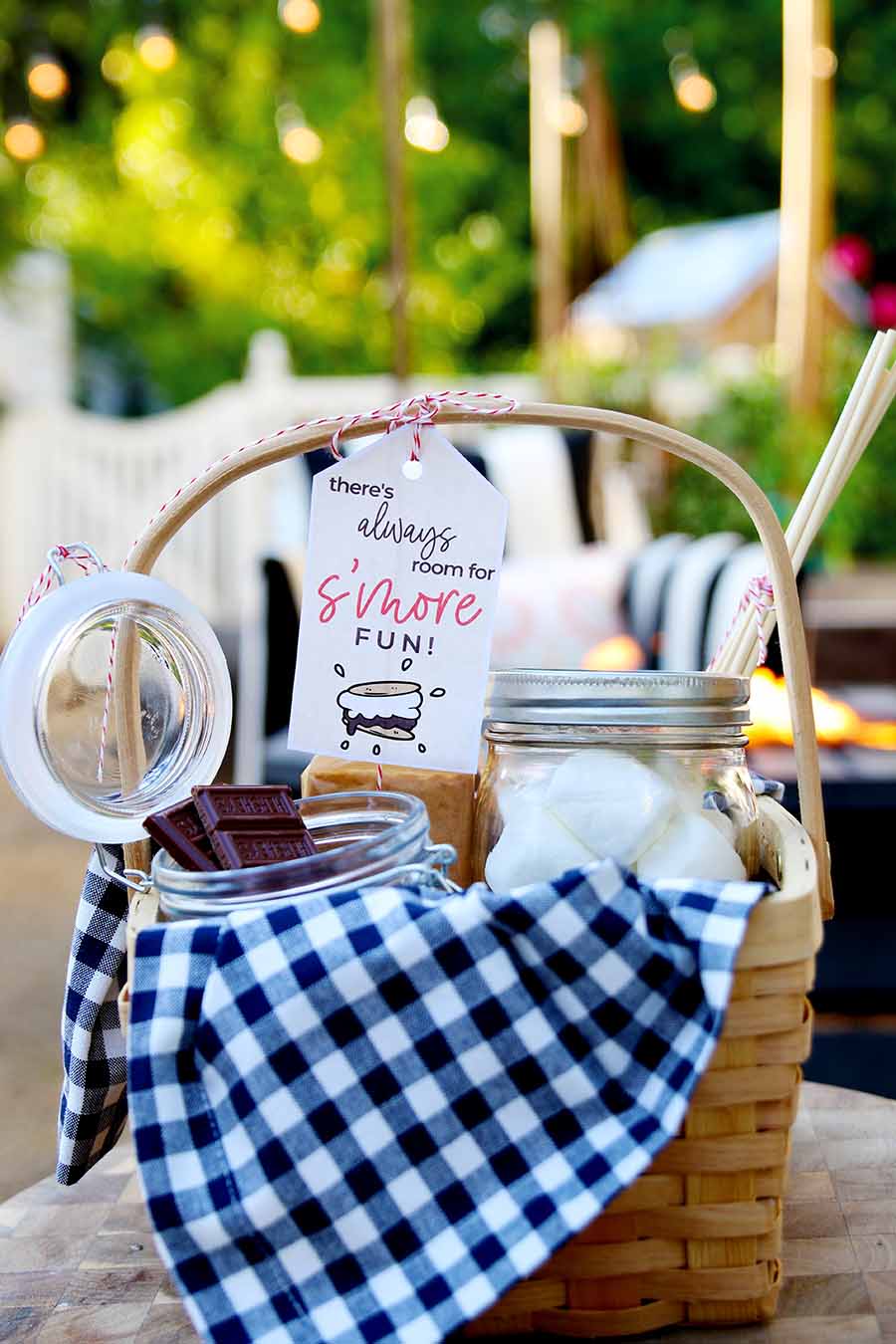 There's nothing that celebrates summer like a night of roasting s'mores. If your hostess has a fire table or fire ring, your gift will be even more appreciated for the no-fuss dessert it provides. You can even make your basket fancier with additional options like candy bars, cookies, or spreads.
PIN THIS:
Last Updated on