Good news: the latest hair trend is super easy to pull off and will have you collecting the prettiest silk scarves and bandanas! Some of these will transport you back to the early 2000's, while others are from the golden days of Hollywood starlets. Get inspired for your next look with these 15 bandana and scarf hairstyles!
Loose Braid Ponytail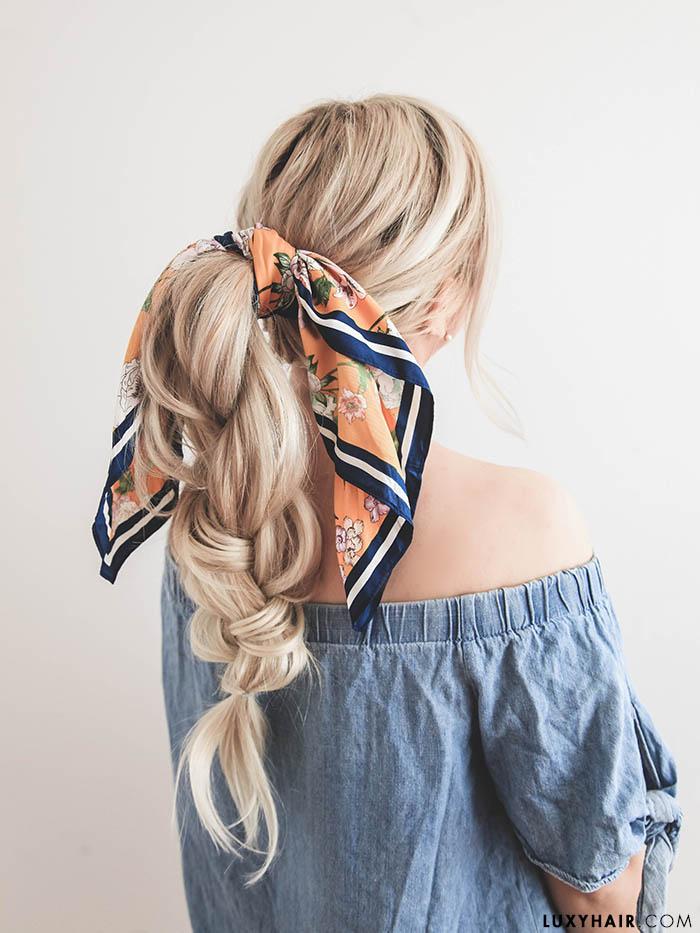 Beautiful and feminine, this loose, messy braid is further enhanced by a simple tied scarf. Try matching the scarf to your outfit, or make a statement by wearing a simple outfit with a busier patterned scarf. Get the tutorial over on LuxyHair.
Half Up Bun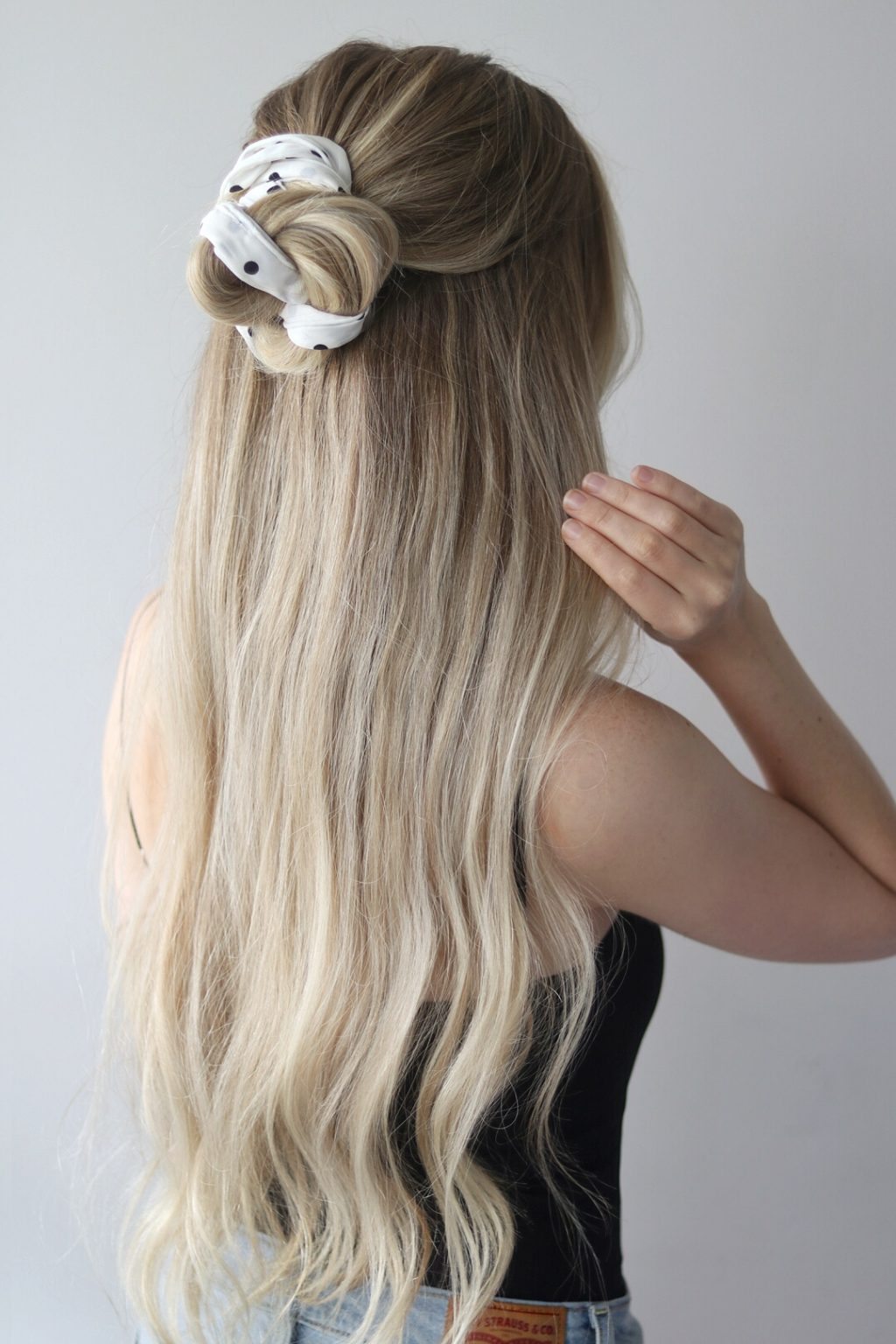 Here's a simple way to incorporate a scarf into your hairstyle without having it overpower the look. Alex Gaboury shows how to weave a thin scarf into a half-up bun for a chic hairstyle.
Wire Scarf Bow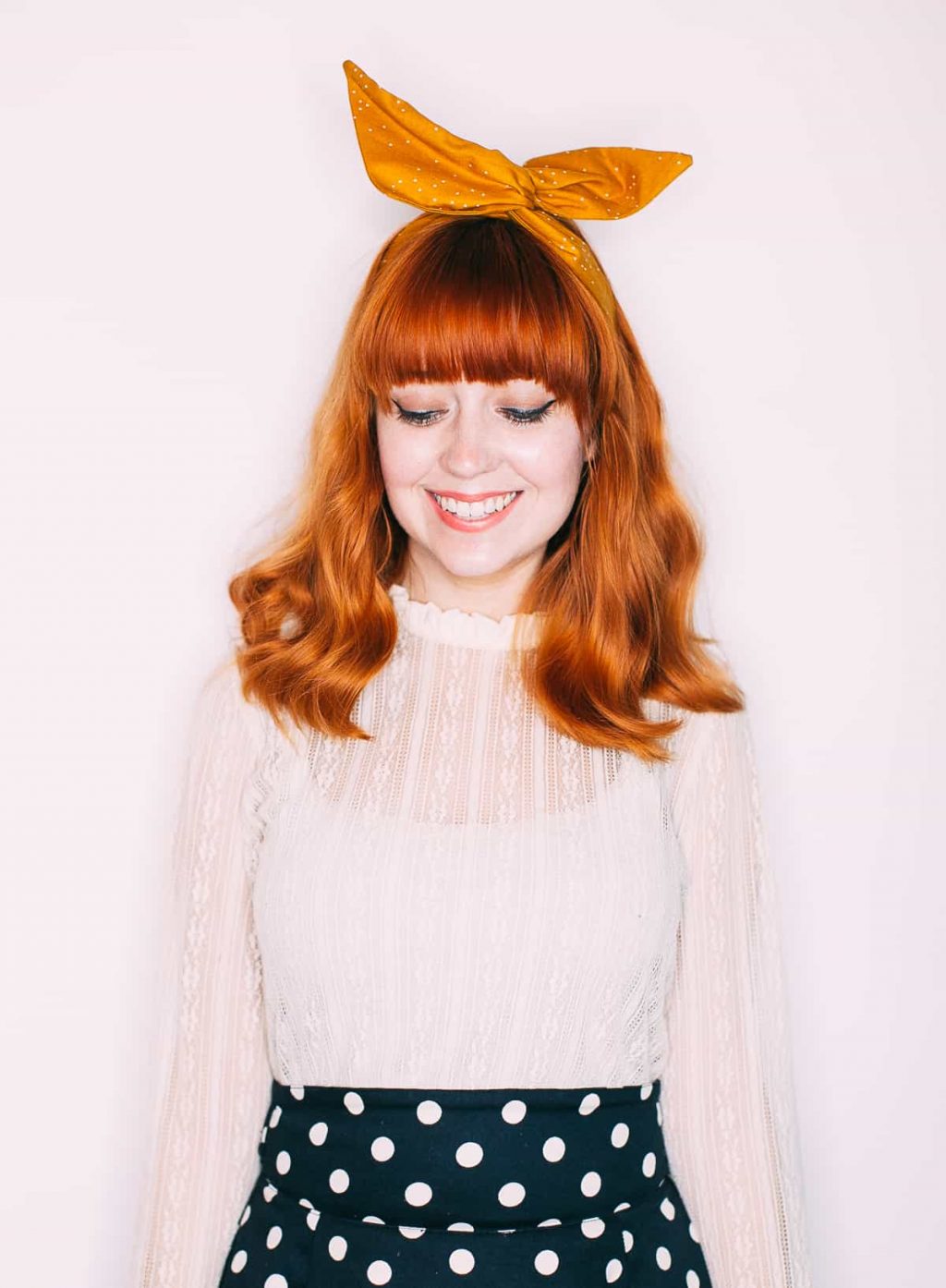 Transform a scarf you already own into a headband by sewing a wire in. This allows you to create ultra cute looks as the scarf can stand up on its own! Get the step-by-step tutorial over at A Beautiful Mess.
Tied Up Bun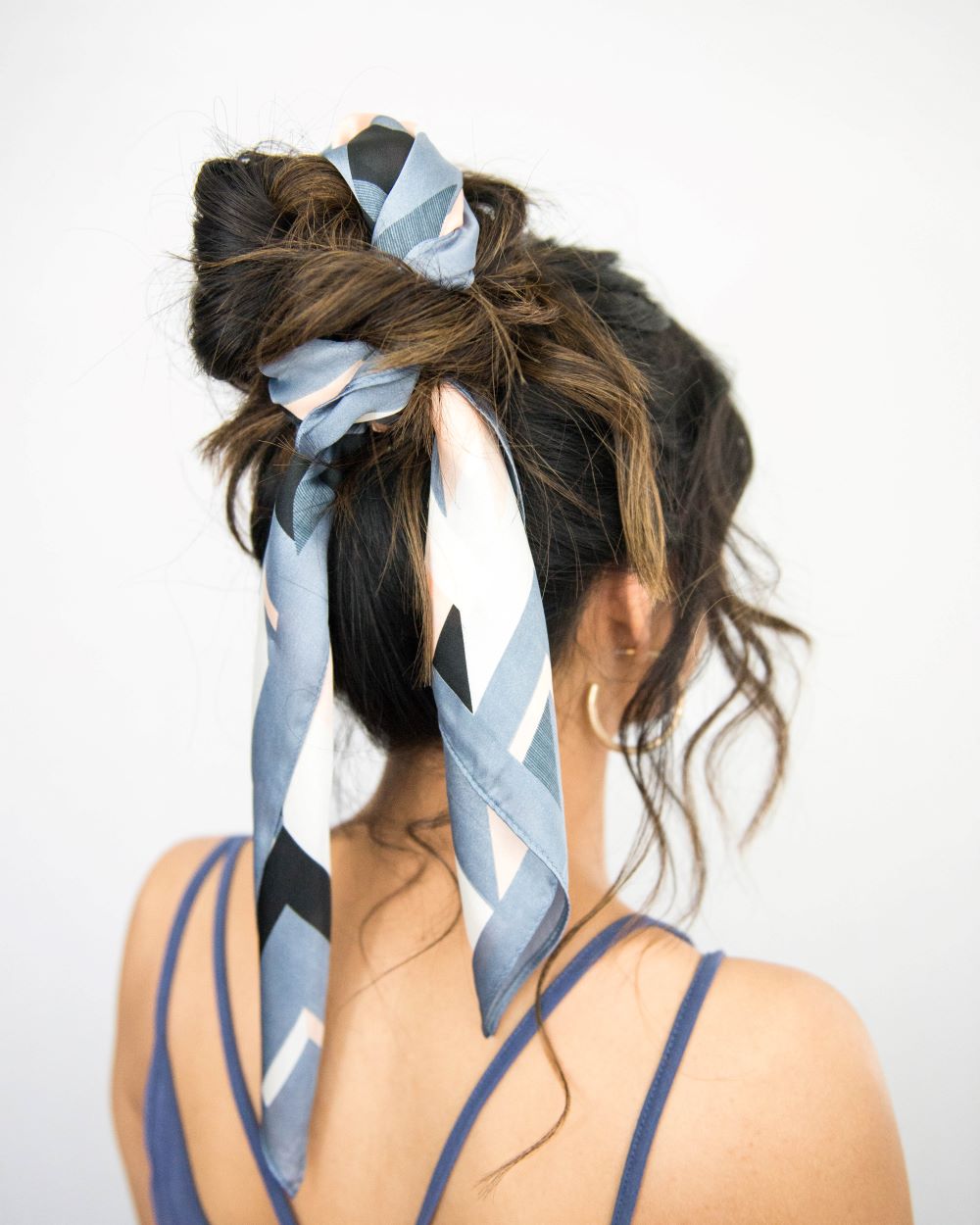 Here's another incorporated scarf tutorial that weaves through the hairstyle for an effortless look. If a messy bun is your go-to hairstyle, this is an easy way to spice things up.
Boho Head Scarf
Go boho with a simple bandana hairstyle that doesn't require a lot of work but will have you feeling country-chic. Jackie Wyers has a tutorial for the look over on YouTube.
Bandana with Pigtail Braids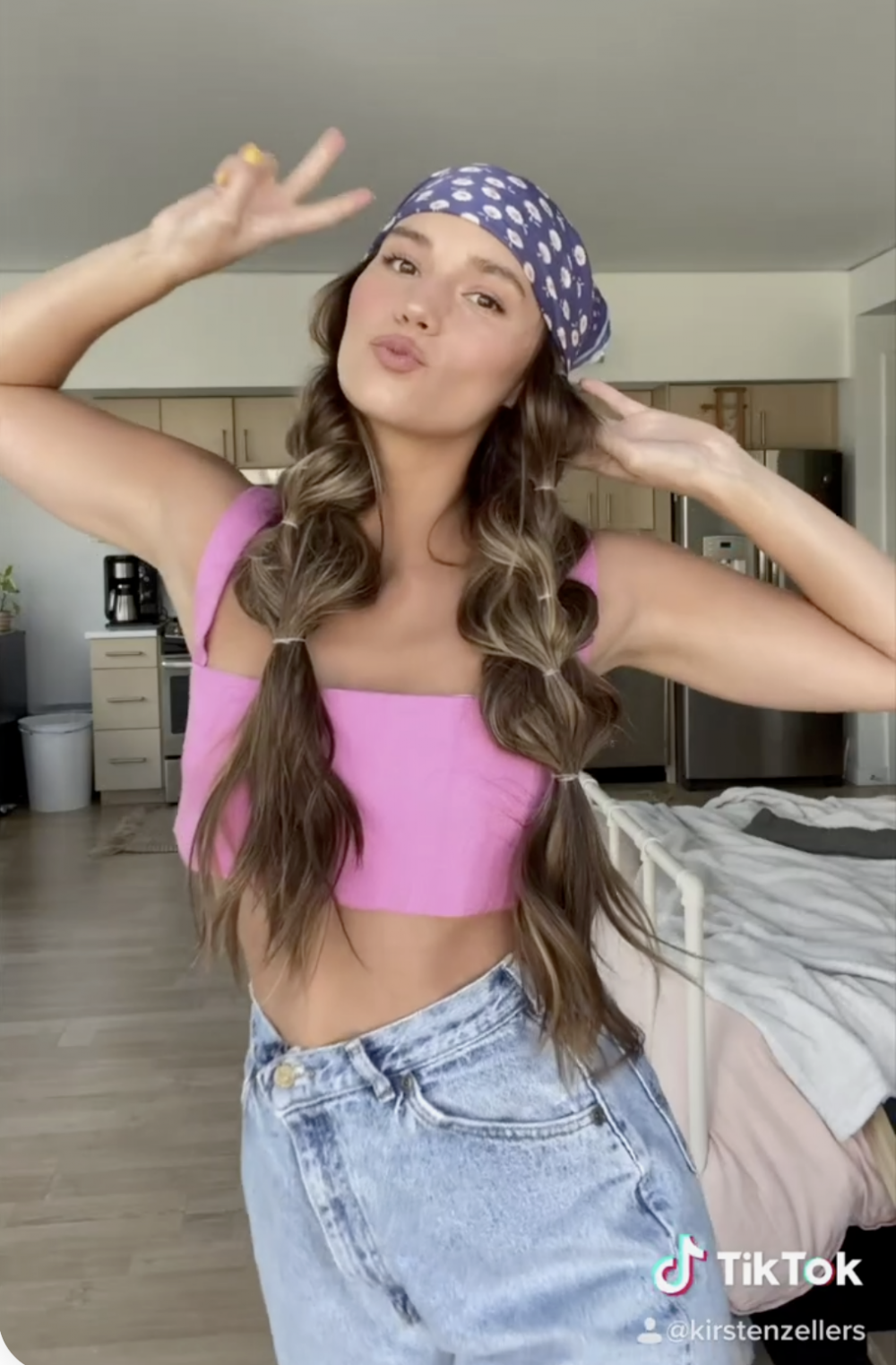 You know the 90's and early 2000's are back when you start seeing bandanas trending on TikTok. This adorable look by Kirsten Zellers involves pigtail braids and a printed, tucked bandana.
Hair Bow with Scarf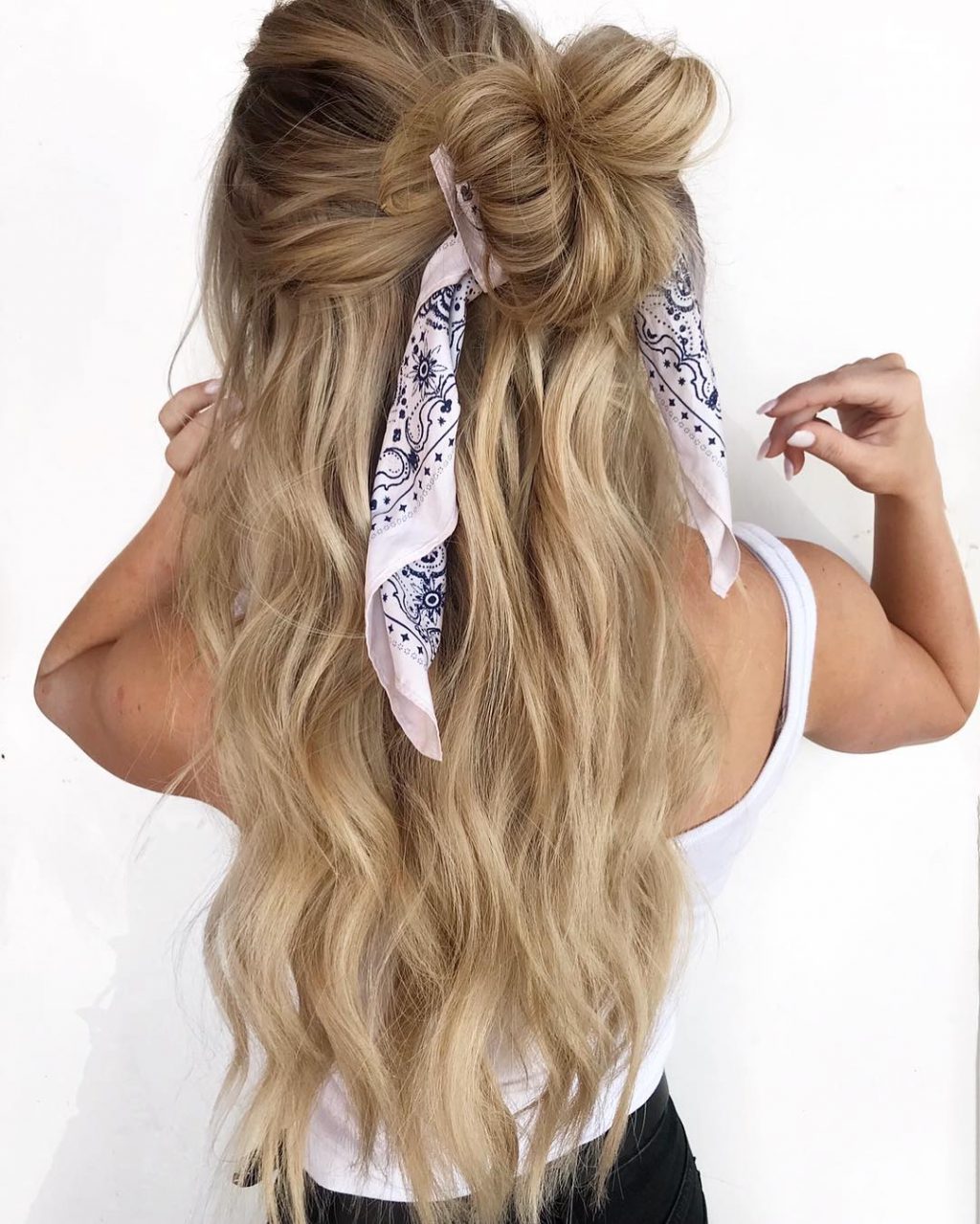 Similar to the half-up bun look above, this hairstyle takes things to the next level by changing the bun into a hair bow with a delicately tied scarf.
Pulled Back Bandana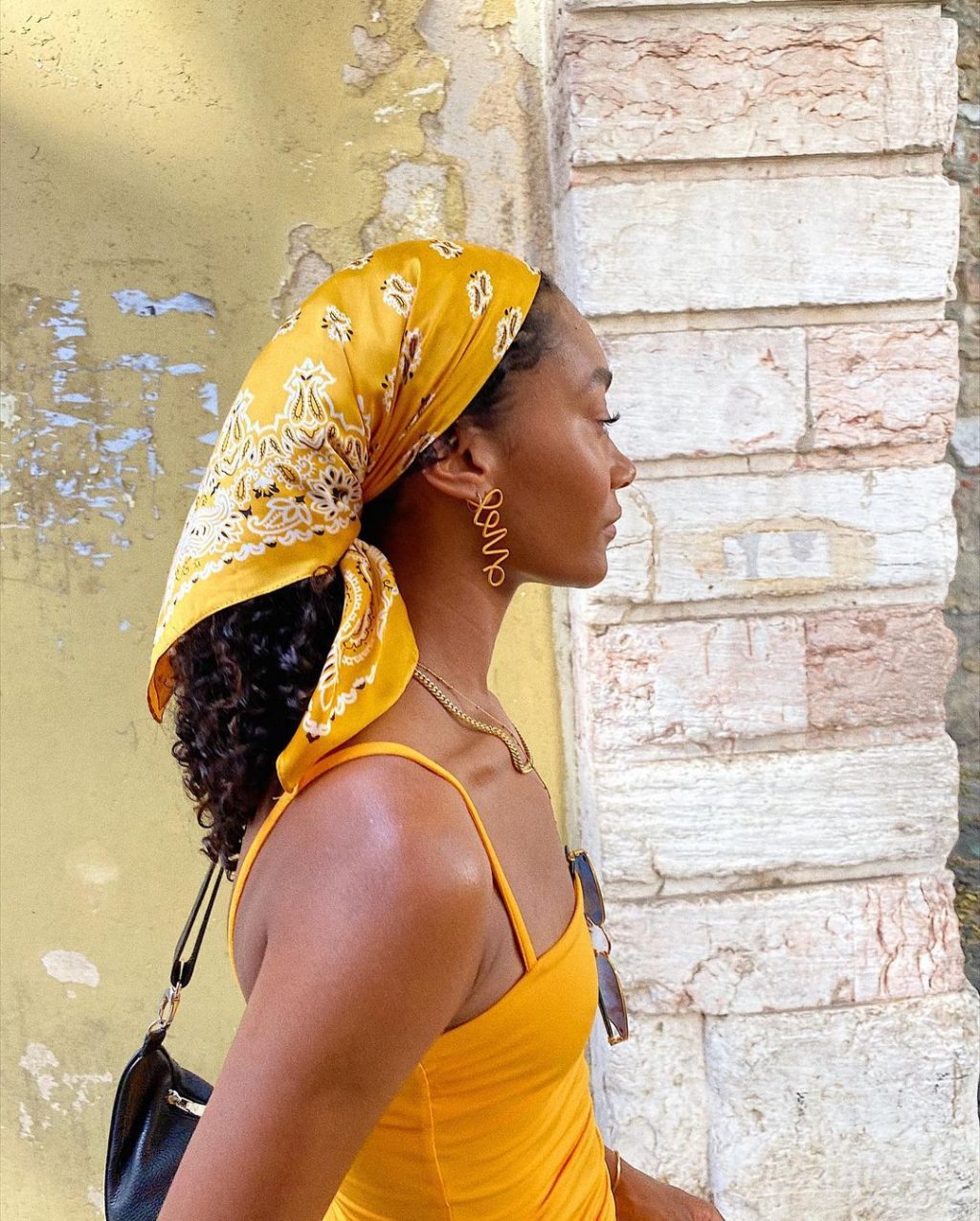 This look is great for a hot summer's day, as it pulls your hair away from your face and keeps it in place. Experiment with different colours and prints and you'll have a new way to freshen up your wardrobe and outfits.
Side Tie Hair Scarf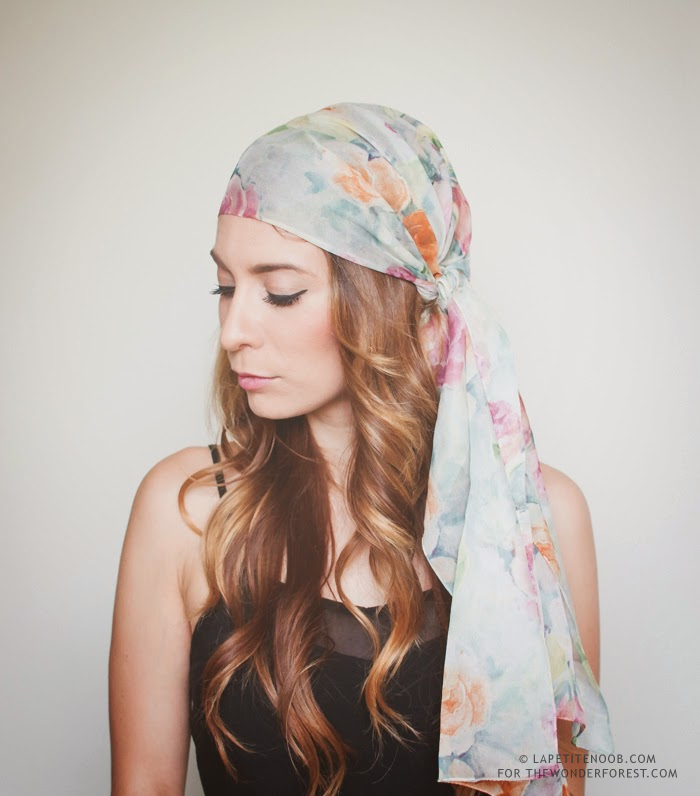 Half bohemian half glam, this simple tutorial will show you how to wear a scarf as a full head wrap – which comes in handy if you're not having the best hair day or just need a quick, easy hairstyle.
Full Retro Glam Head Scarf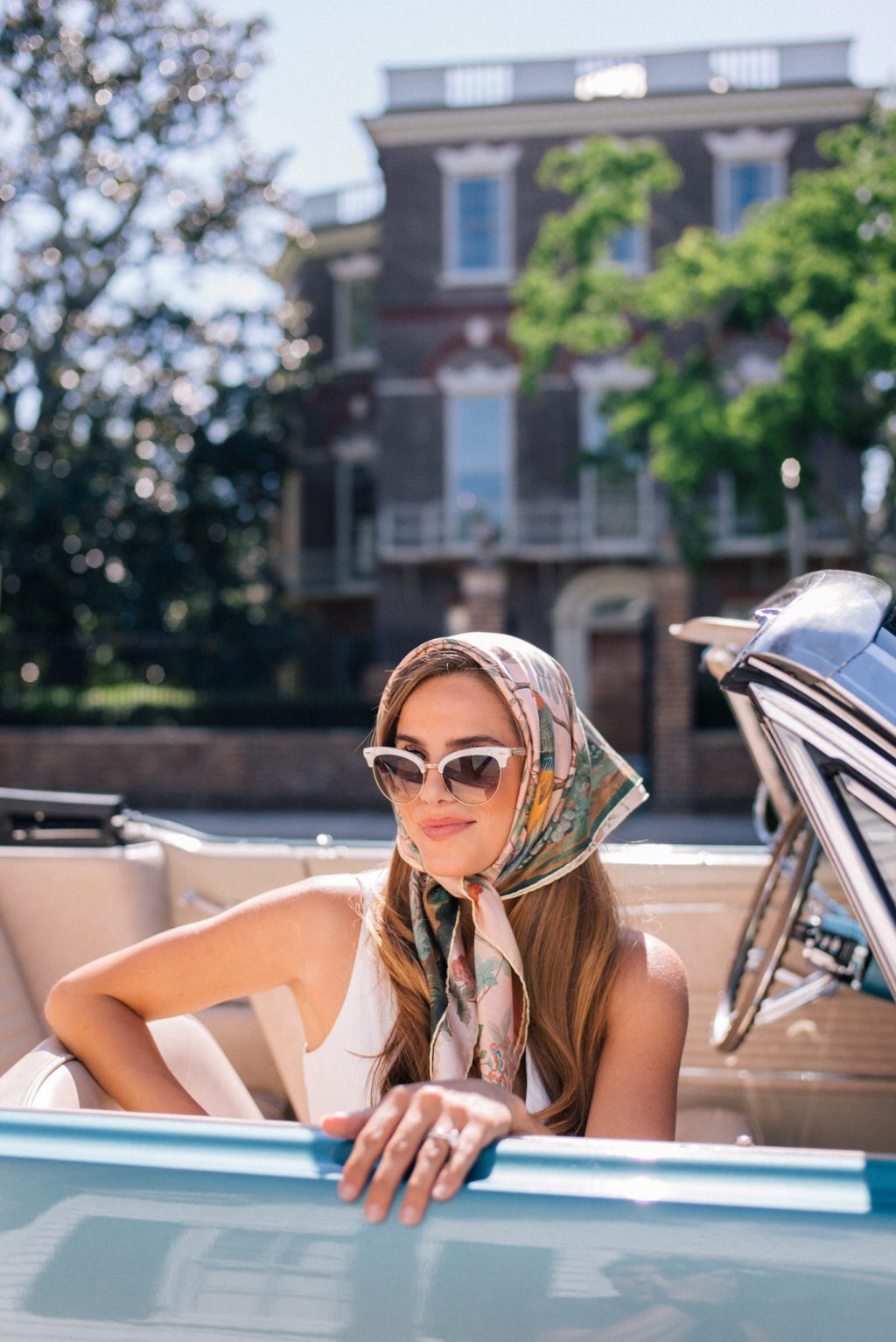 Simple and chic, here's an easy way to throw on a scarf and feel extra glam no matter where you're going. This look of course pairs well with convertibles and cat-eye sunglasses.
Half Braid With Scarf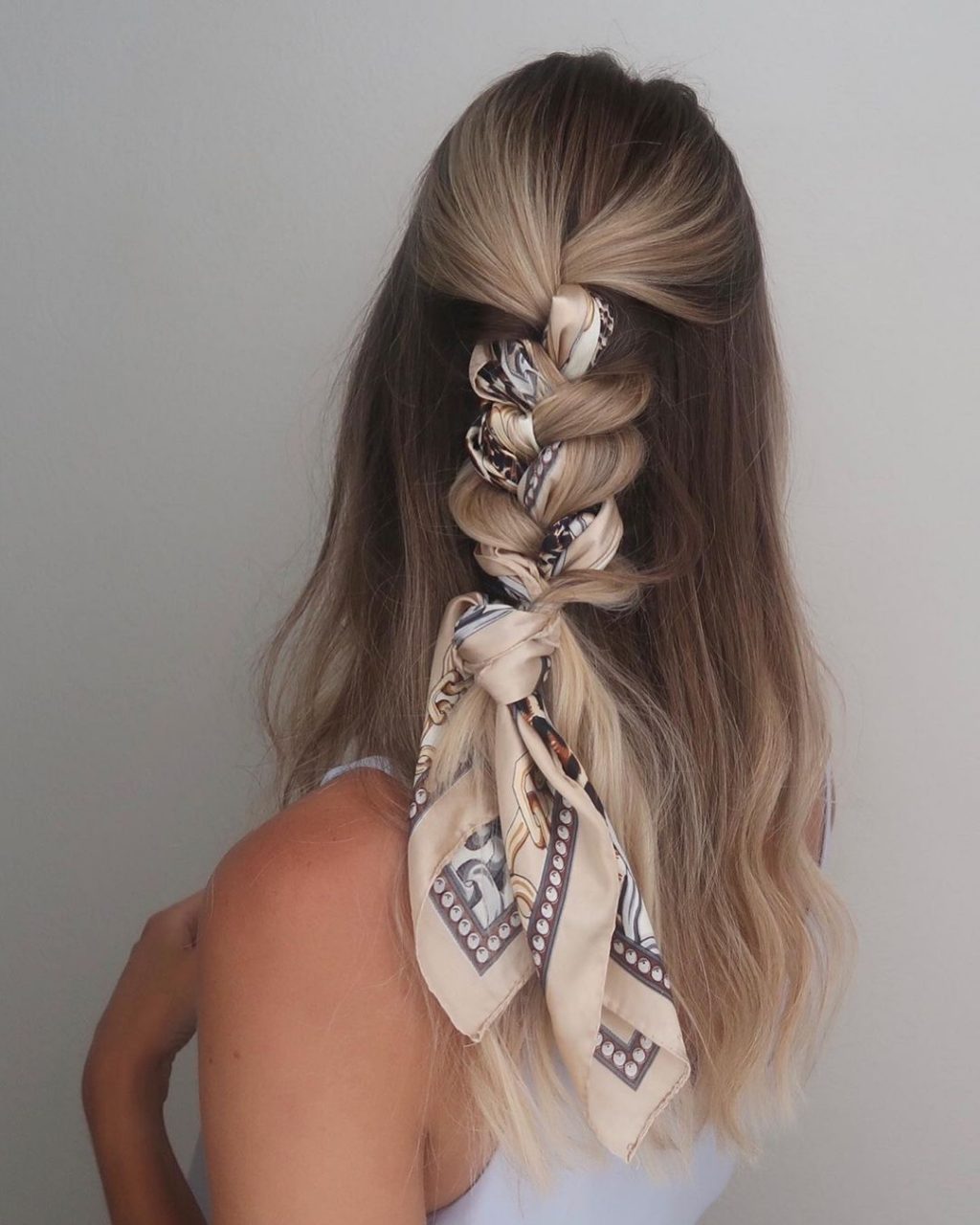 Scarves go well with braids as they can be used to weave in and out for a cute and feminine look. This can be worn up or down, casual or formal.
Simple Scarf Headband
Here's a simple way to wear your silk scarf without feeling too over the top. Scarves can easily be pulled into soft headbands that don't put pressure on your scalp like a typical headband would.
Hollywood Hair Scarf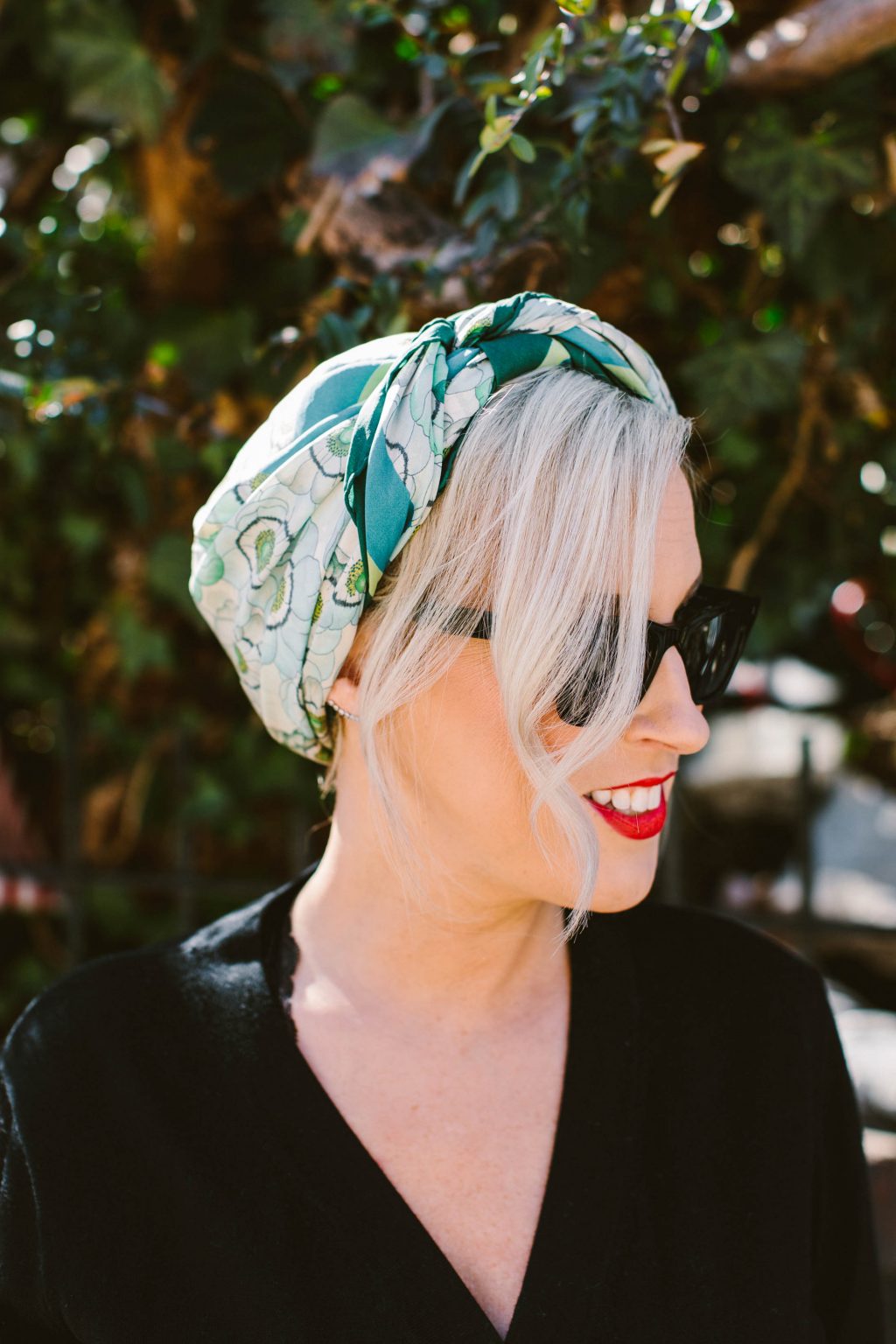 Lounge poolside with this old-school scarf look that is perfect for larger silk scarves that can't be used in other hairstyles listed here. You'll feel glamorous and retro – get the tutorial here!
Short Hair with Bandana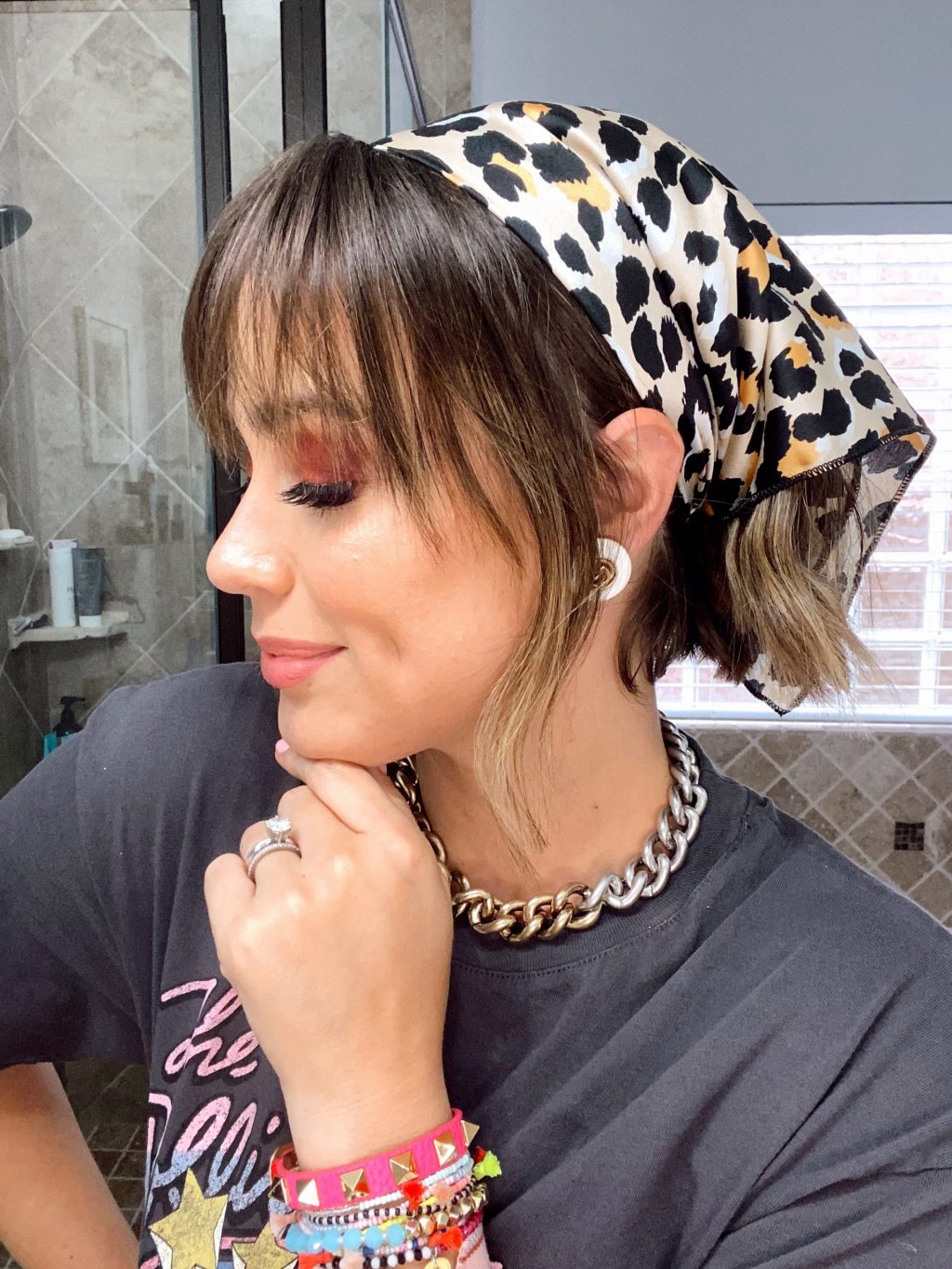 While many of the looks on this list uses long, flowing hair – short hair looks fabulous with bandanas too! Just check out this cute bandana hairstyle that pulls the cropped hair back and in place.
90's Style Bandana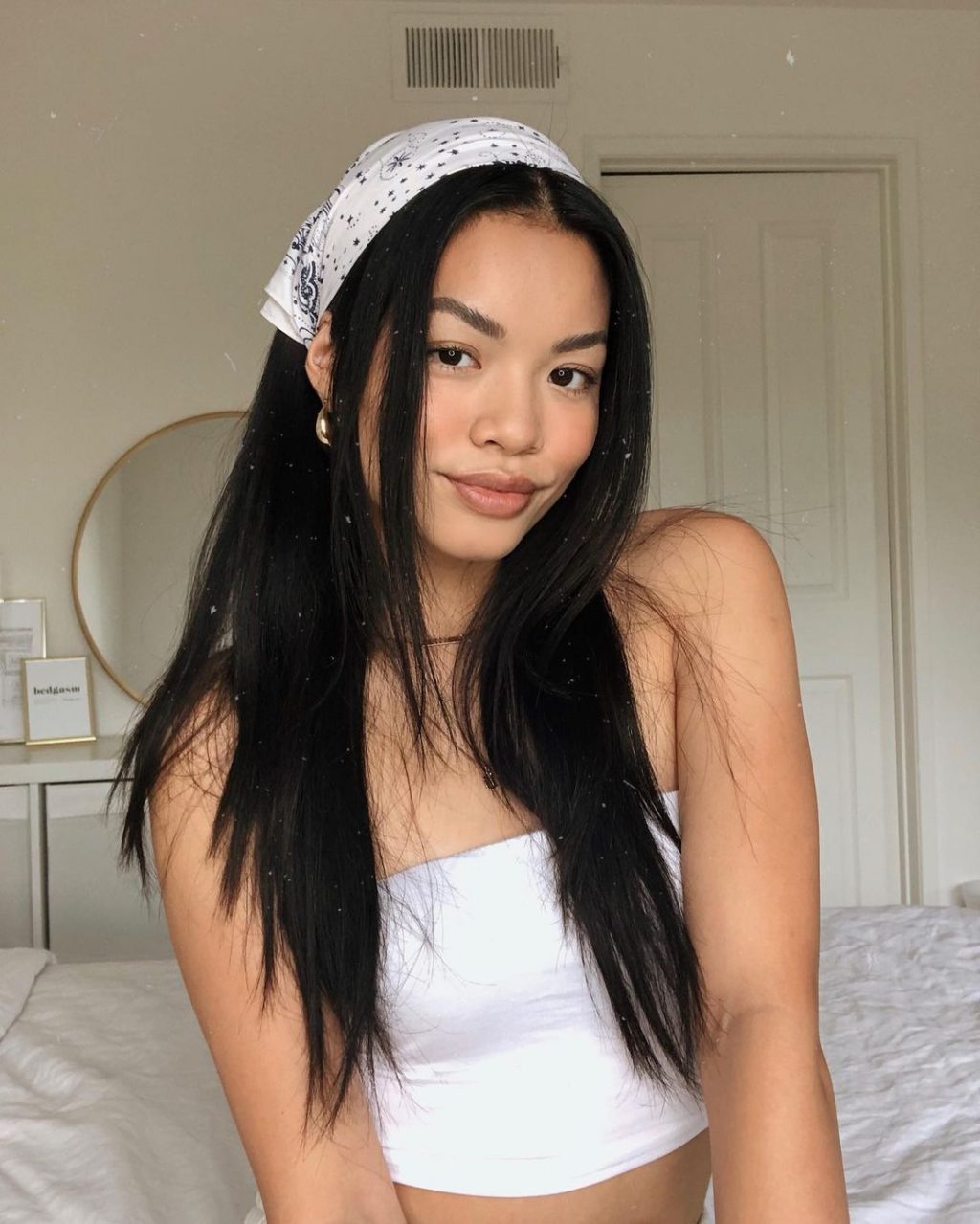 Last but not least, here's a look that will transport you right back to the early 2000's. Simply part your hair in the middle, wear a bandana and pull out a few strands of hair for this fun and fabulous hairstyle.
PIN THIS:
Last Updated on