If you're looking for easy and creative ways to tie a head scarf, look no further!
Scarves are the perfect addition to any outfit in the summertime; the weather is hot, outfits are casual and the addition of a silk scarf tied in your hair can turn even a basic jean short and t-shirt into something special.
In this tutorial, Joelle will demonstrate how to wear a scarf on your head three ways and show you how to get the most bang for your buck concerning your wardrobe.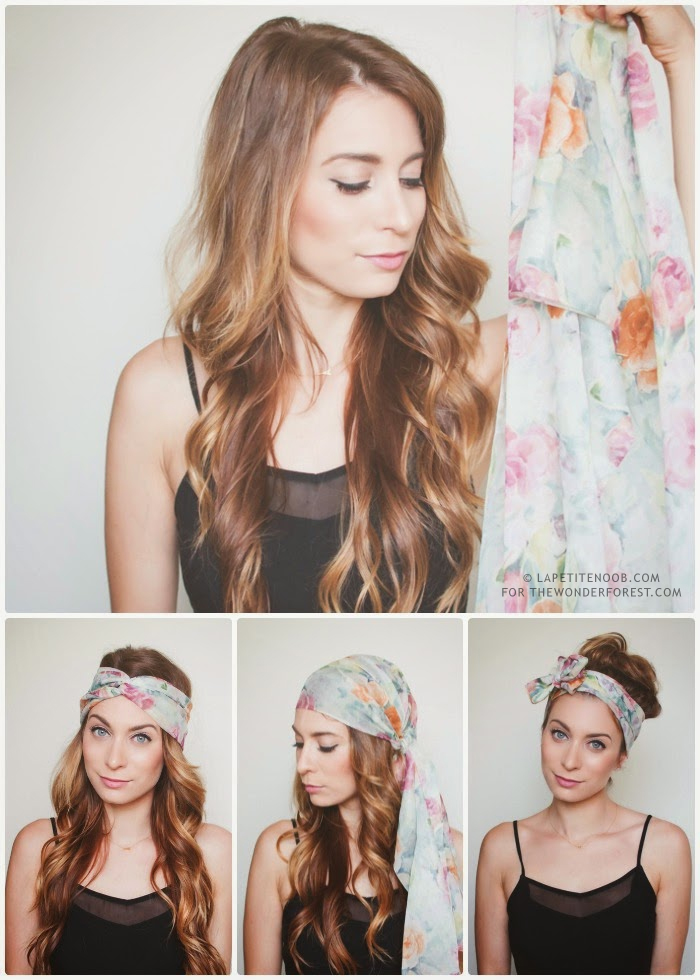 I have a variety of light silk scarves, all which were purchased inexpensively at the thrift store.  
For this particular tutorial, we will be focusing on three very simple but unique styles that will guarantee to add longevity to your wardrobe.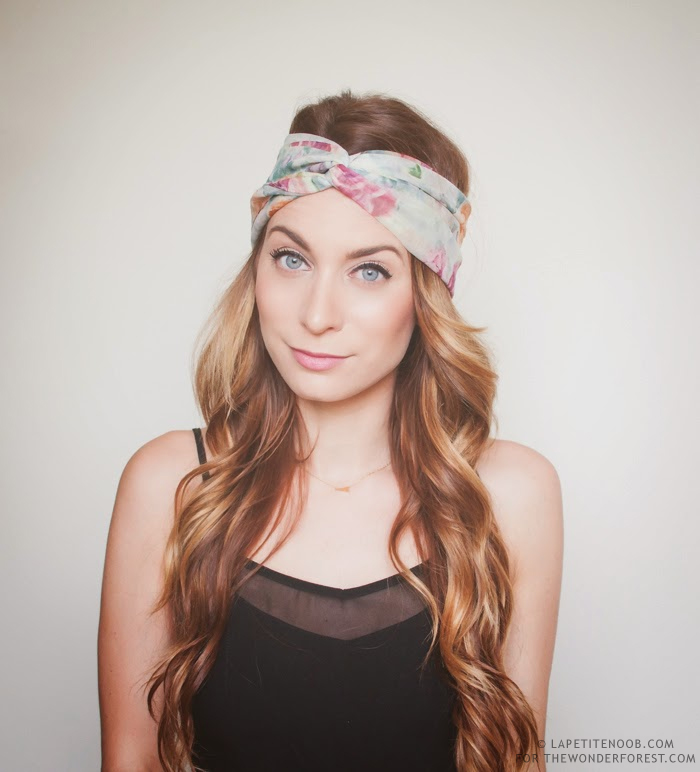 1. The Slim Turban
The first style is probably my most used, and a great way to add a touch of bohemian vibe to your hairstyle with a scarf. Start by folding your silk scarf down the middle horizontally, reducing the scarf to half of its size.
Place the scarf at the back of your head and bring each side forward towards your face, making sure that both sides are equal.
Join each side in front of your head and in the middle of your forehead, twist the scarf around itself twice, then bring both ends to the back of your head again and make a knot to secure everything in place.
Tuck in any loose ends from the knot back into the head wrap at the back of your head, and adjust the slim turban to your liking – I like to pull at either side to make my turban larger and also take this opportunity to tuck in any loose hair at the top of my head.
The result is a fun and casual bohemian slim turban, perfect for a music festival or a lazy summer day. Also check out these awesome ways to style a scarf in your hair!

2. Bohemian Head Wrap
The second method of scarf tying is one that I use when I'm looking for more of an exotic look.
Start by opening the scarf up fully, placing one edge along your forehead and bringing the other edge to the back of your head, covering your head fully.
Grab both ends with each hand and make a knot at the back of your head – again making sure that each end is even.
Grab that knot and move it to the side of your head and make a large bow.
I like to actually let out one end of the bow, the side closest to my face, to give the head wrap an even more relaxed look. Adjust and enjoy!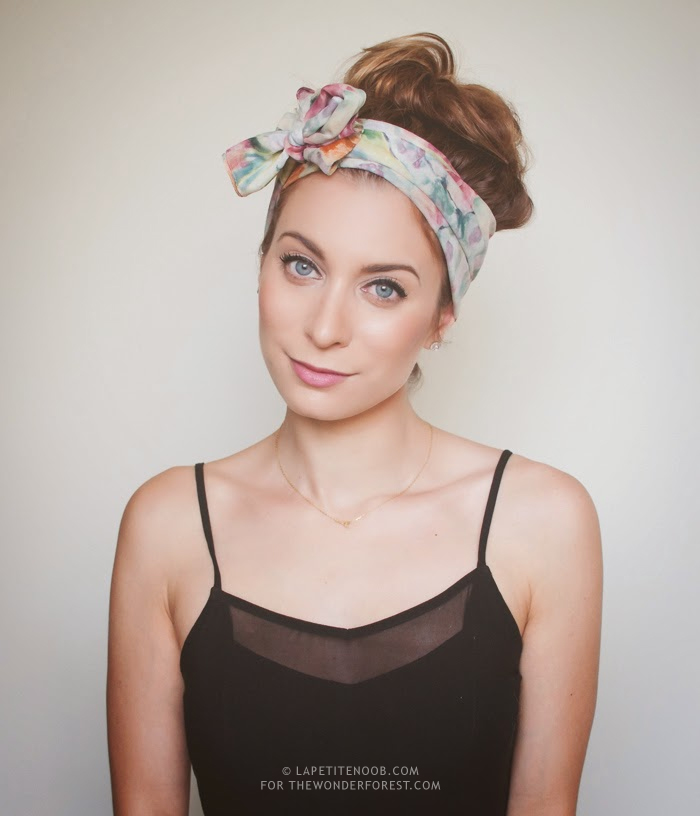 3. Silk Scarf Headband
The third and final method of tying your silk scarf is a headband that I tend to use on those hot, humid days when your hair just isn't co-operating. I find that this style works best with your hair up, so I've thrown my hair into a messy bun.
Take your scarf and fold it horizontally twice, giving you a slim band to work with.
Place the middle of the scarf right above your forehead, and bring both ends down towards the nape of your neck.
Once you reach the bottom of your head with both ends, switch the ends in your hands and bring both ends of the scarf upwards again to the top of your forehead.
Move both ends slightly off centre, tie a secure knot and then tie a bow. You will need to adjust the bow slightly so that the ends of the scarf are both sticking downwards, and I also like spread open the scarf a bit on either side of my head to give a thicker appearance.
Quick, easy and a great solution for keeping your hair out of your face on a muggy day while adding some detail to your outfit.
I hope you enjoyed this simple tutorial! Try out each scarf wrapping method to easily add unique detail to your summer outfits.
Last Updated on