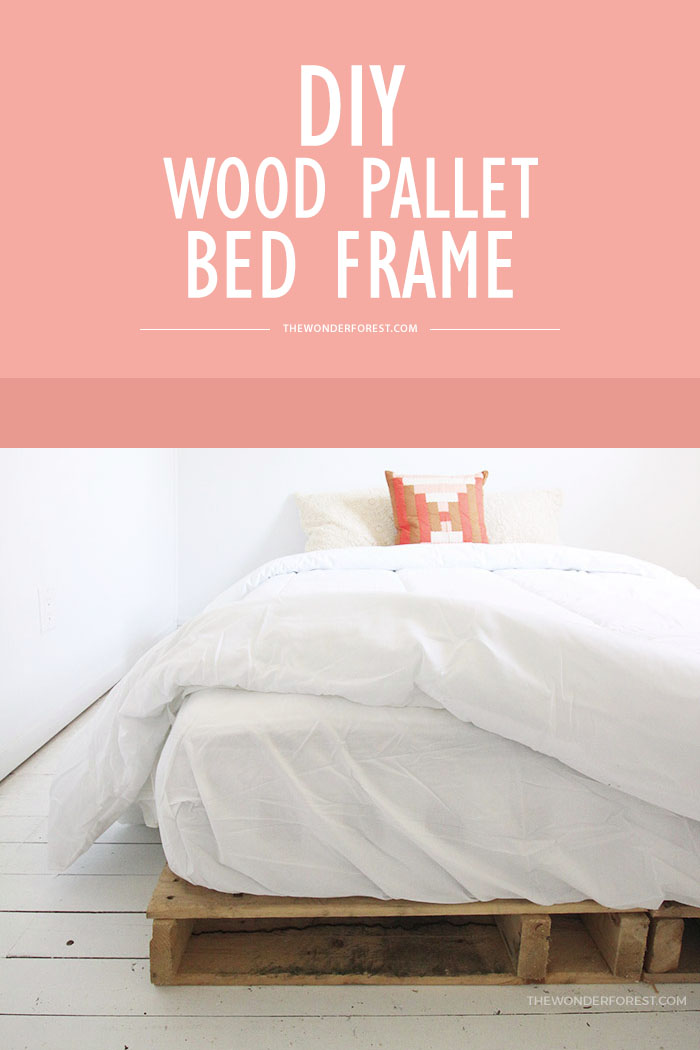 Renovating and decorating a room on a budget can force you to be creative sometimes. With my cottage reno, I had purchased a new mattress for the bedroom but didn't want to shell out another couple hundred bucks on a bed frame and box spring to go with it. I had seen various images online of wood pallet bed frames and really liked the look for the space. I was going for a totally relaxed, somewhat rustic and bohemian vibe, and the idea seemed to mesh well with what I was envisioning.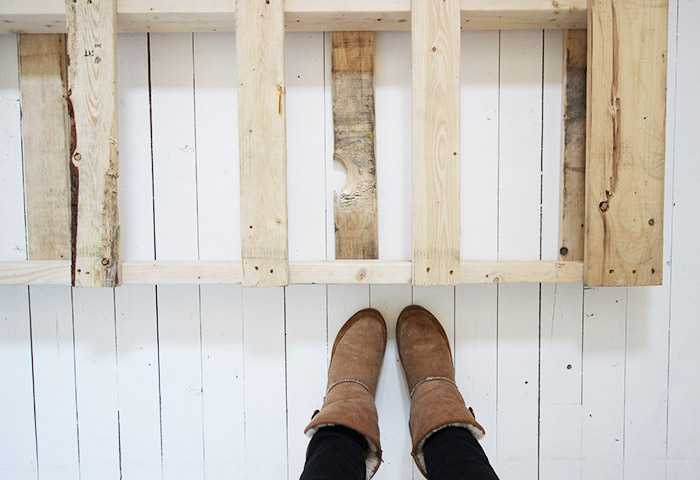 The first step was to find some decent wood pallets. I drove around to a few hardware stores asking if they had any extras and was pleased when Canadian Tire told me that I could take any that I wanted from the back of the building. It was there that I found these 6 foot long shipping pallets so I loaded them up!
I was hoping that these would work perfectly without any cutting, but the measurements turned out to be just a tad too small in width for my double/full sized mattress (which is 53″x74″). The length was spot on, so I just had to make a little adjustment to increase the width.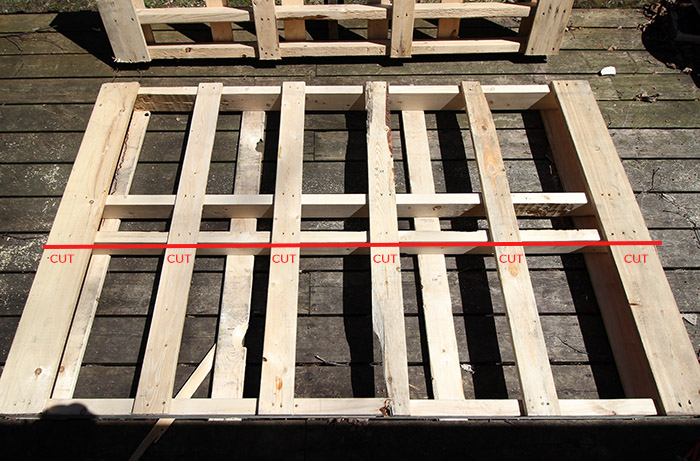 I figured out that by cutting each pallet in half right alongside the second brace in the center would create the perfect size for a double bed when put together.  With my trusty jigsaw in hand, I started cutting the individual rails on one side, then flipped it over and chopped the underside rails so I was left with just over a half of a pallet.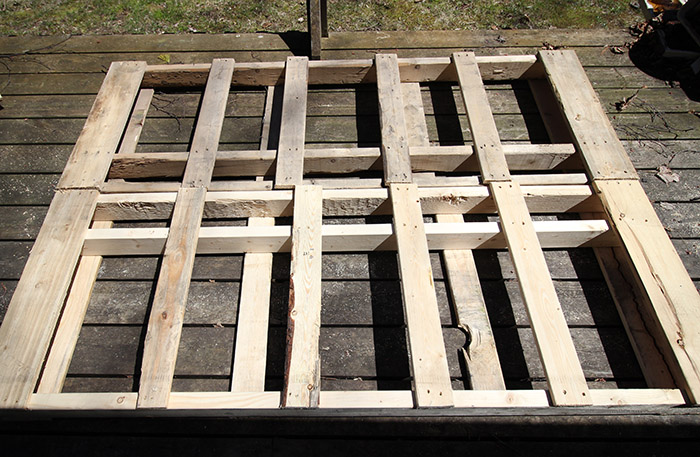 I did the exact same thing to the other pallet, and then transported both individual pieces inside separately.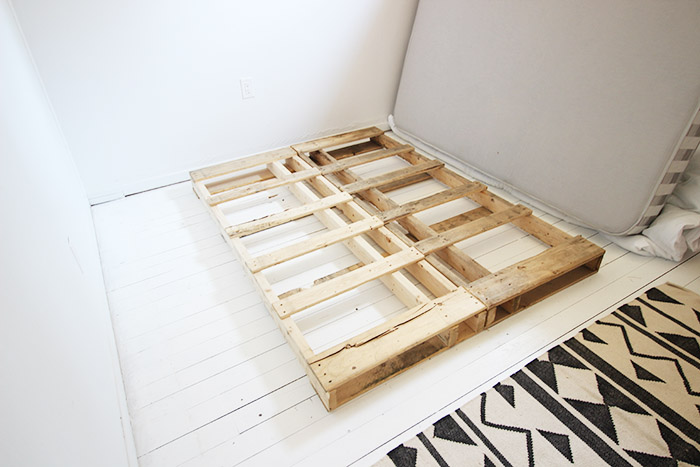 Finally, I joined the pallets together at the center braces with screws so they wouldn't move around. With my mattress on top, I achieved that effortless boho vibe that I was going for, and it didn't cost me a darn thing!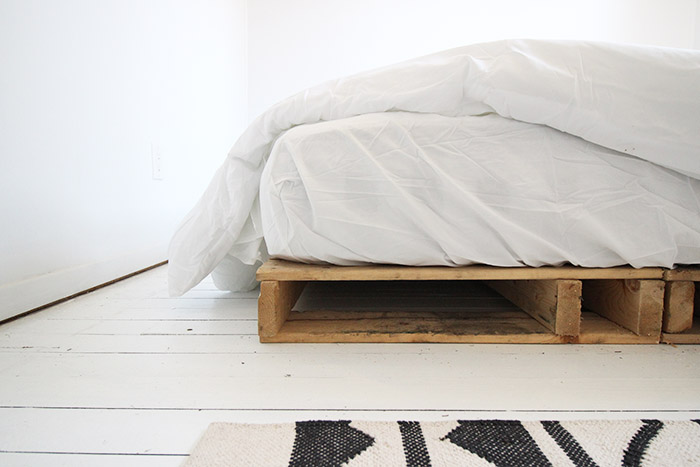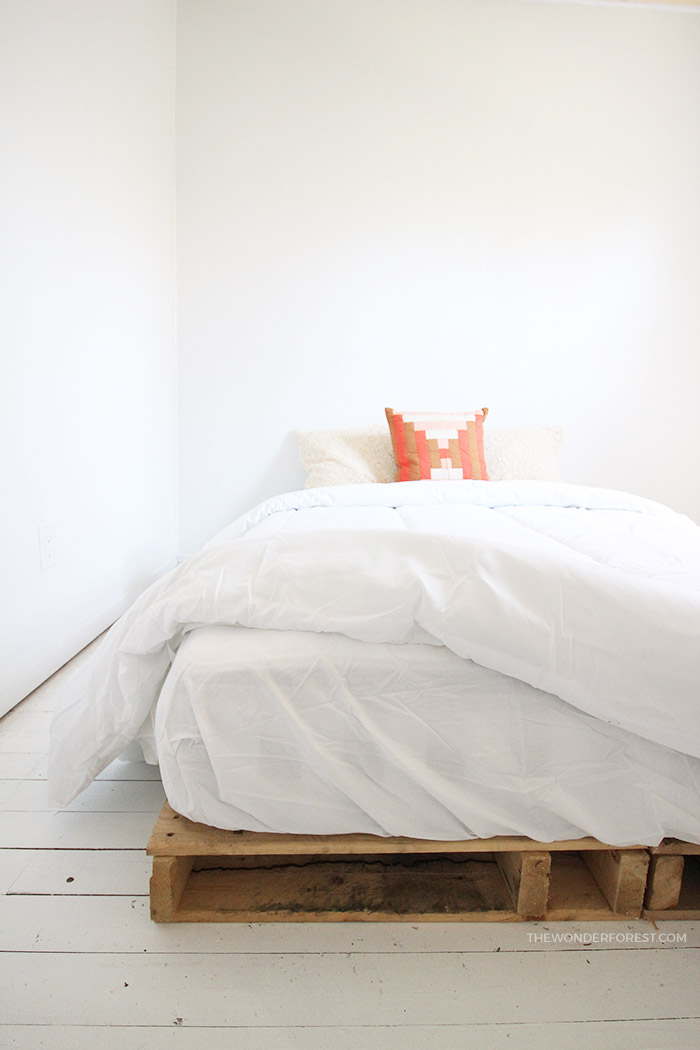 I'm so happy with how it turned out, and I love that I can see a little bit of wood peeking out from the sheets as I stroll by the room.
Here are some other wood pallet beds for some inspiration!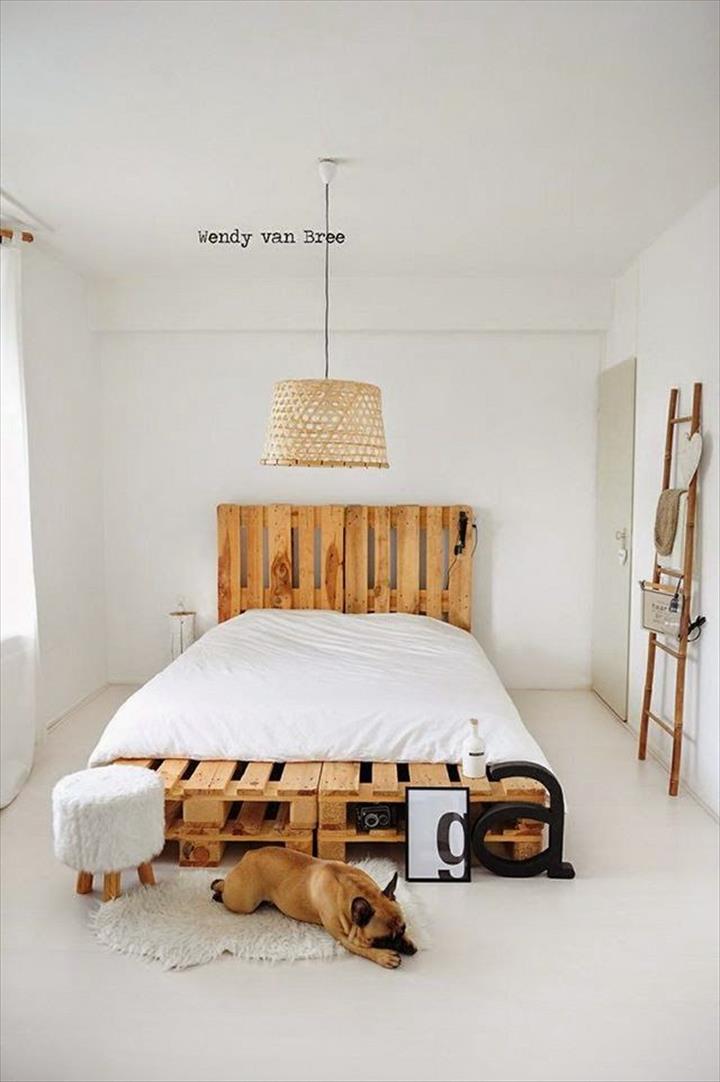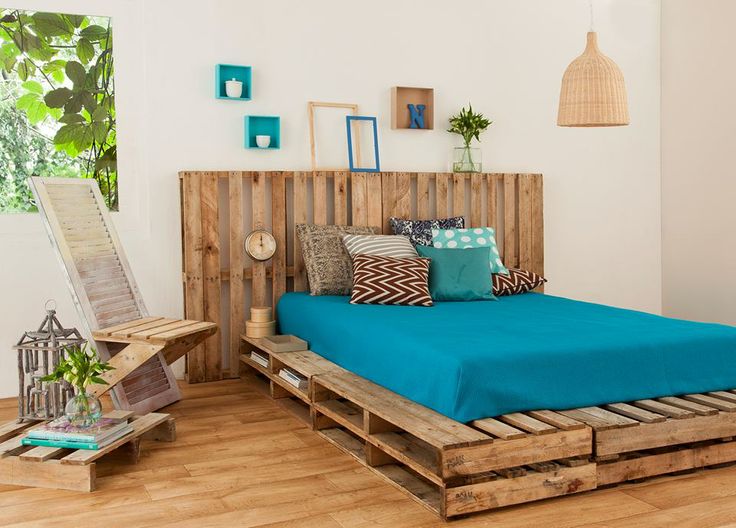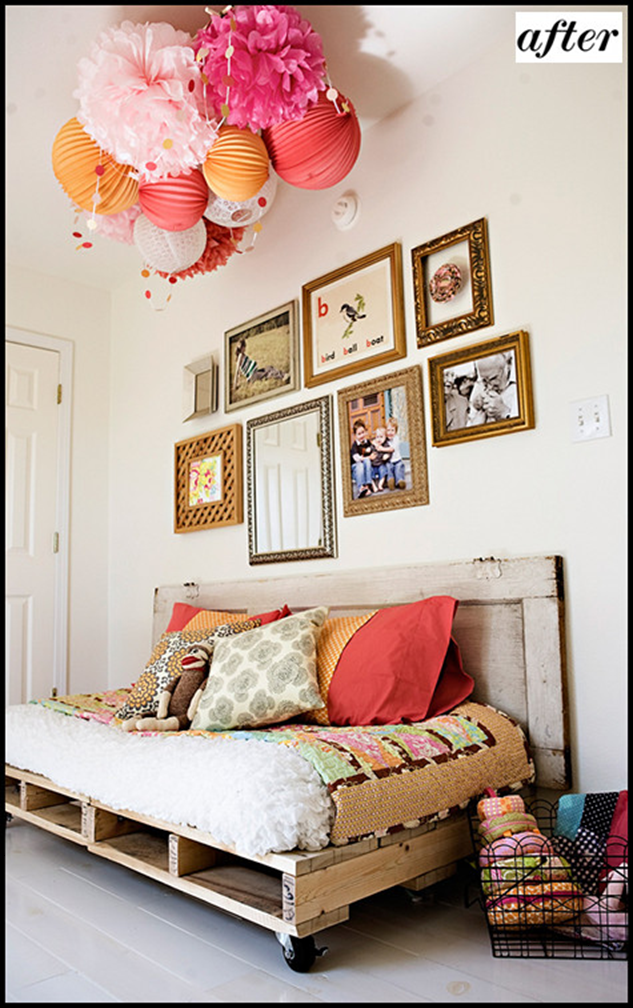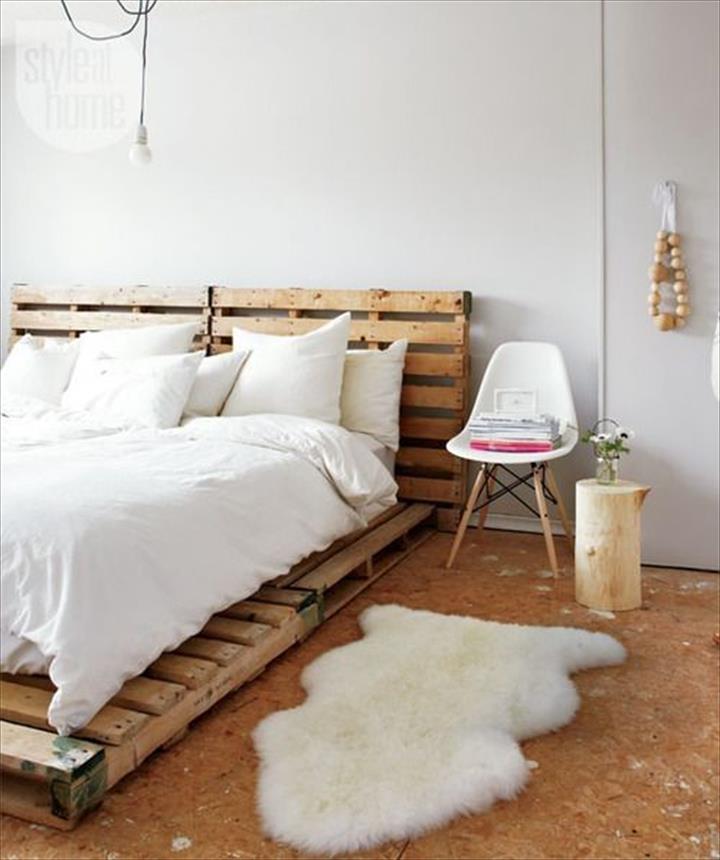 Last Updated on