We can't forget about our little friends this summer! They enjoy the sunshine just as much as you do, unfortunately they can get heated pretty quickly. Why not cool them down with some easy to make frozen treats? Your pup will love you a million times more once he gets his paws on this yummy delicacy. The version I made is also great for cats, because let's face it, they tend to get jealous if I spoil my dog more than them! I'll include another recipe just for dogs at the bottom of this post!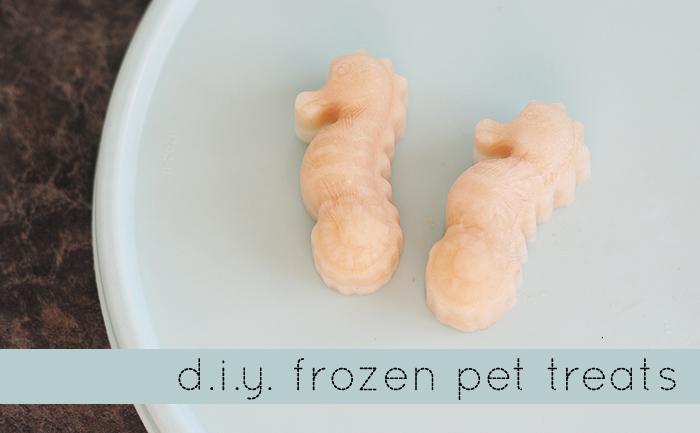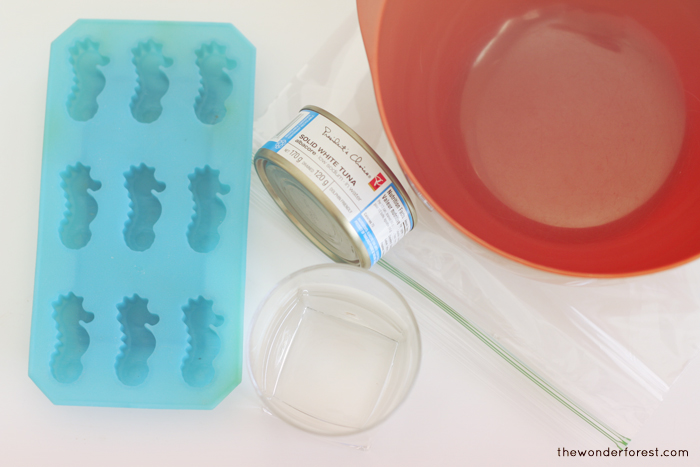 You will need:
Ice cube tray
Can of tuna
Some water
A mixing bowl or Magic Bullet
A ziploc bag

Start by mashing up the tuna in your bowl or stuffing it into your food mixer. Don't drain the tuna water, it helps with the freezing. Add about half a cup of water to the mix.

Then mix up that tuna! I used my Magic Bullet, because really, it's my go-to kitchen appliance and takes 10 seconds. Yum… doesn't that just look delicious?…

Fill your Ziploc bag with the mix and cut a small hole in one end. This helps save you from making a huge mess while filling up the ice cube trays. Fill your trays and place in the freezer for a couple hours.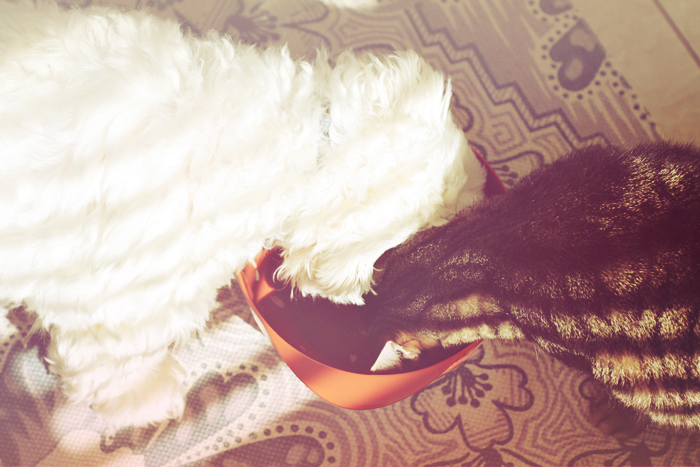 Let pets lick the bowl.  When they're nice and frozen, you can pop them out and let your pets have a taste! I recommend letting them chew on these on a tile floor or a plate, because I'm pretty sure you don't want tuna bits all over your house. You can store these in a plastic bag in your freezer for up to 6 months, so if you make a bunch you can always have some on hand!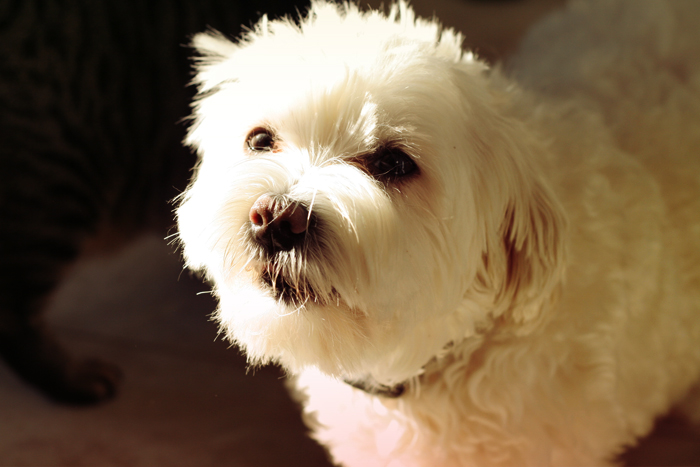 Bear was super excited about this new treat! He snatched it right away from those pesky kitties and gobbled it up! Here an an alternate recipe for your pups only:
32oz. plain low or fat free yogurt
1 ripe banana
2 tbsp peanut butter (natural and salt free is best)
You can also add in other fruits like blueberries or anything that is safe for dogs to eat!
Mix it all together and follow the same steps above!
If you don't want to use yogurt, other freezable bases you can use are chicken broth, beef broth, water (like I did), fruit juices (natural or "no sugar added"), and baby foods (natural/organic fruit or vegetable blends). *make sure nothing has onion in it.
Do you think your pet would love these?! Give it a shot!
Like this? Share it by Pinning!
Last Updated on