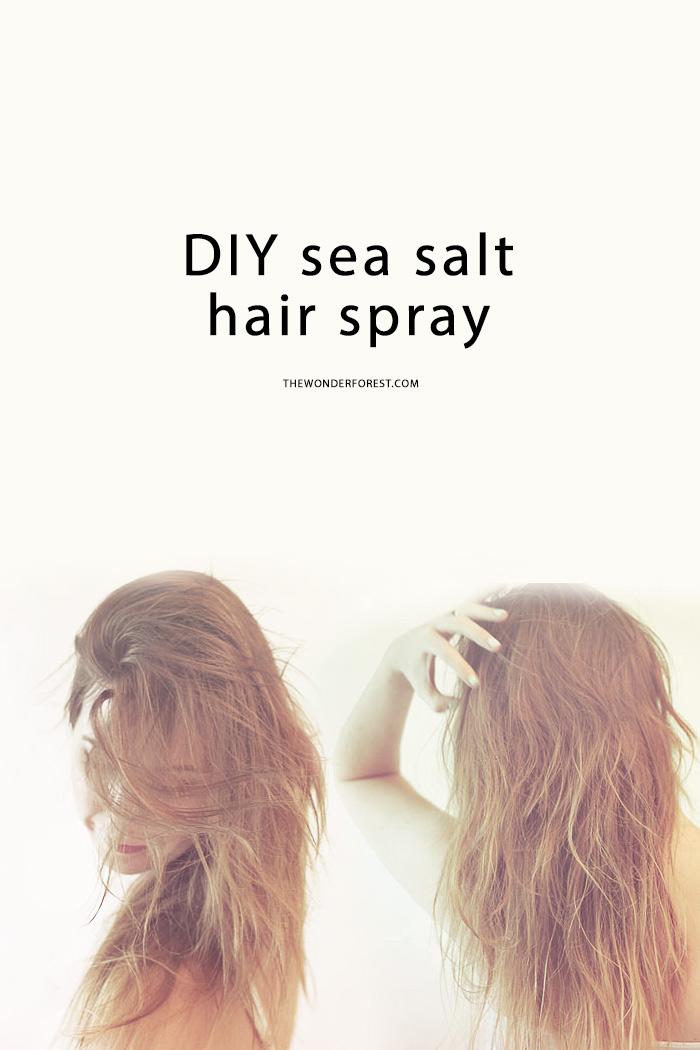 Summer is upon us and what a better way to celebrate than a new blog series!  I'll be creating a ton of summer themed posts over the next little while and there was no better place to start than with this easy hair DIY!
I'll show you how to create your own sea salt spray so you can look like a beached mermaid! It's so simple to do and works on any length of hair, or any hair type! I'm talking a lot of texture here, people!
You will need:
Empty spray bottle
2 cups of warm water
2 tbsp of sea salt or epsom salt (note: do NOT use table salt!)
2 tbsp of rubbing alcohol (you can also use vodka!)
a glob of hair gel for staying power
*optional: coconut or essential oils for that summer scent!
Mix all of the ingredients together in your spray bottle and you're set!  The alcohol helps the mixture last longer and also combats oily hair. We don't want oily, we want texture! You can add a little conditioner to the mix if you like as well if your hair is super dry. Spray it onto damp hair, scrunch, and let dry. Remember to shake it up before every use. I don't recommend using it every day because it will dry out your hair if you use it all the time. Now go on and hit the beach!!!
Like this?  
Last Updated on