As a kid, I always had a fascination with makeup. I would peek through my mom's little makeup bag and play around with the pretty things I would find.
Even though I was a little too young to be wearing makeup, I was always experimenting in my bedroom mirror. I used to read Seventeen magazine back then, too.
I remember finding this lip gloss tutorial among the pages and becoming completely obsessed with it. The colour possibilities were endless! The mess I would make was huge but I didn't care!
Here is that same DIY project… (a little cleaner this time!):
DIY Lip Gloss from Vaseline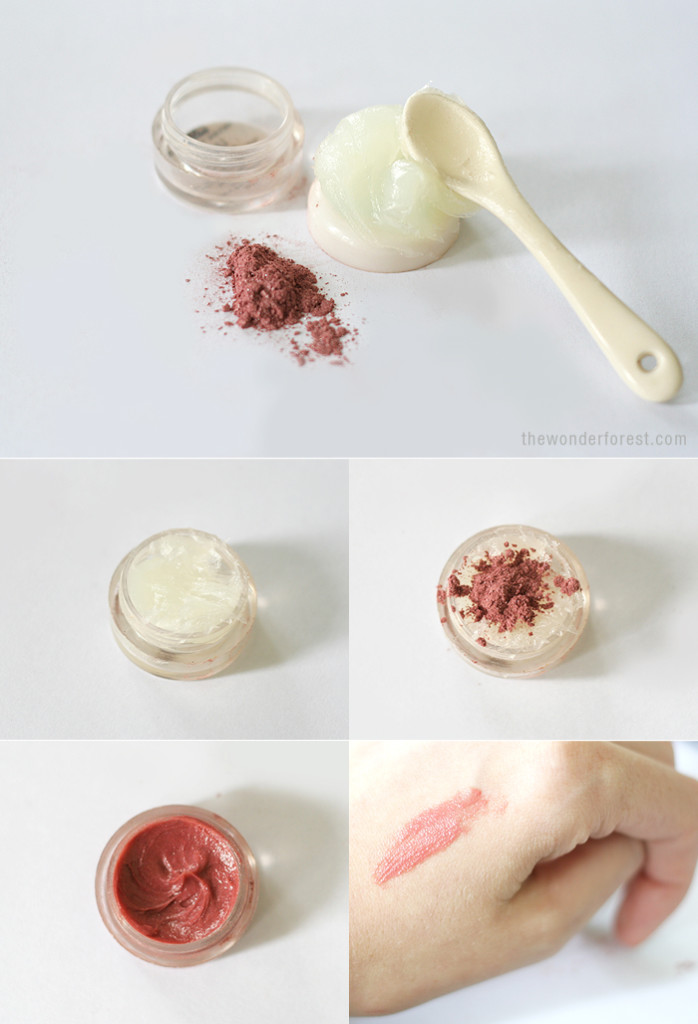 You will need:
– Vaseline
– Powdered eye shadow or blush
– Small empty container
– Small mixing utensil
1. Fill your container with Vaseline (petroleum jelly).
2. Sprinkle your favourite eyeshadow or blush on top. I used Everyday Minerals blush in DVR Saturday.
3. Mix it all together well. Clean up the edges.
4. Apply!
Probably the easiest tutorial in history, but there you have it! Vaseline is also amazing for your lips, so you have an added benefit!
If you can't find it in your drug store, check the baby section. For some reason they like to hide it away there even though it's used for millions of things (makes an awesome gentle eye makeup remover too!).
If you're looking for a more natural diy lip scrub, I have you covered too!
Did you read beauty magazines as a kid?
Like this? Pin it!
Last Updated on