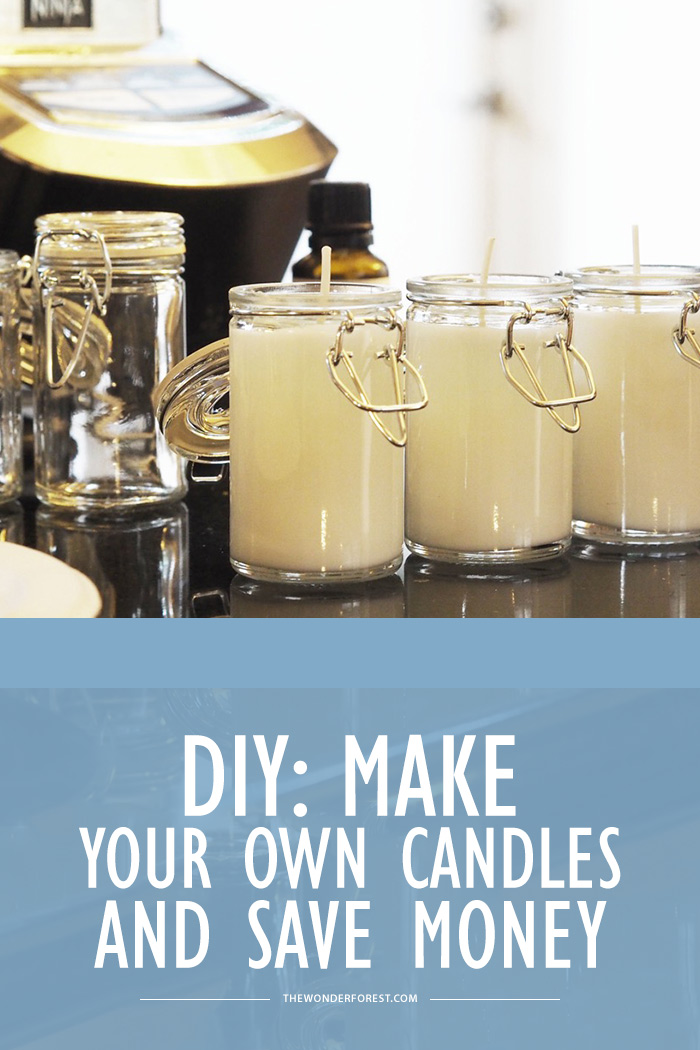 Raise your hand if you have a candle obsession. I'm talking the "how did I spend $40 on candles at Anthropologie?!" kind of obsession. Or the "I only shop the candles at Bath & Body Works when they're 2 for $24" kind of obsession. But did you know that you can actually make your own candles at home?  Check out this super easy DIY candle tutorial!
Supplies you'll need:
Beeswax (easily found sold in cubes at any craft store!)

Essential oils of your choice

Jars or containers (money saving tip: hit up your local dollar store!)

Wooden skewers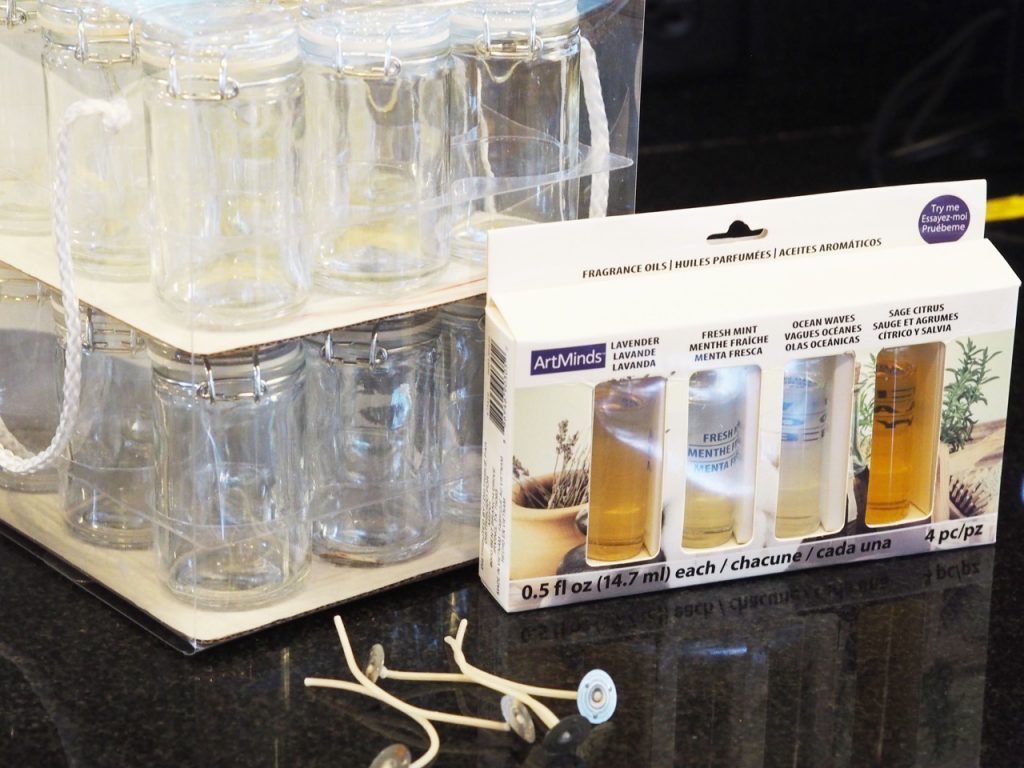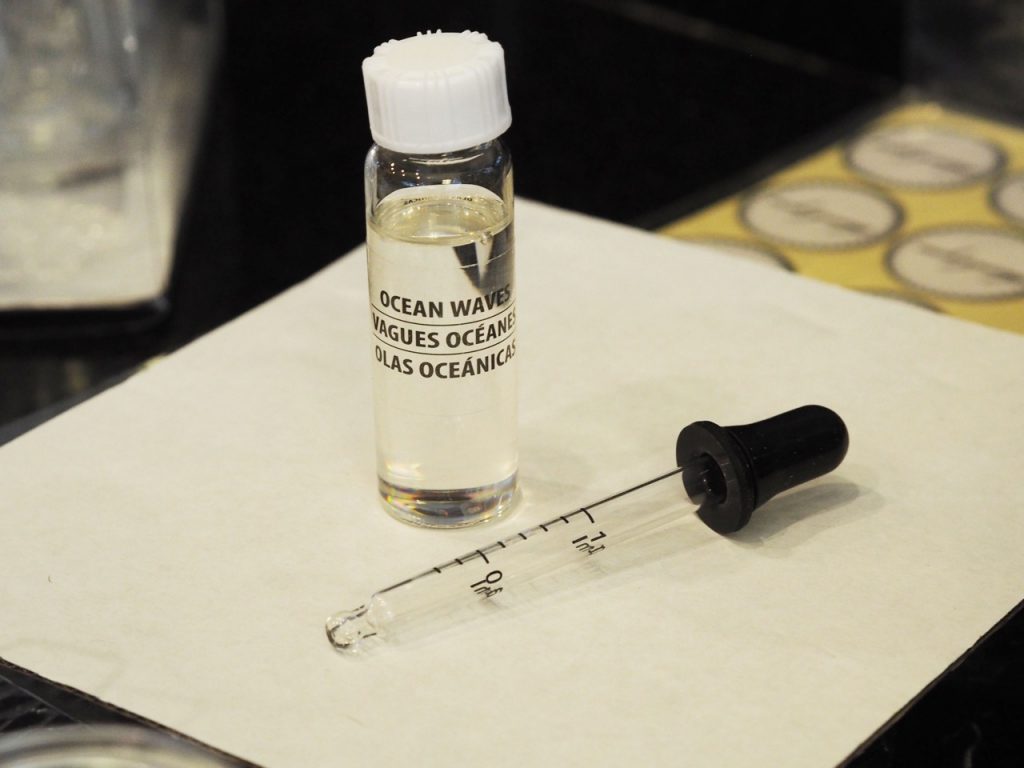 Start by setting up your double boiler. If you don't have one – don't sweat it! Simply fill up a saucepan 1/4 full and bring the water to a boil, then use a stainless steel bowl placed in the center of the saucepan as your makeshift double boiler.
Next you'll need to set up your containers! Once the wax is melted and ready to go, you won't have much time, so it's important to have everything set up before hand. Place your wicks into your containers or jars, trying to straighten and center them as best you can.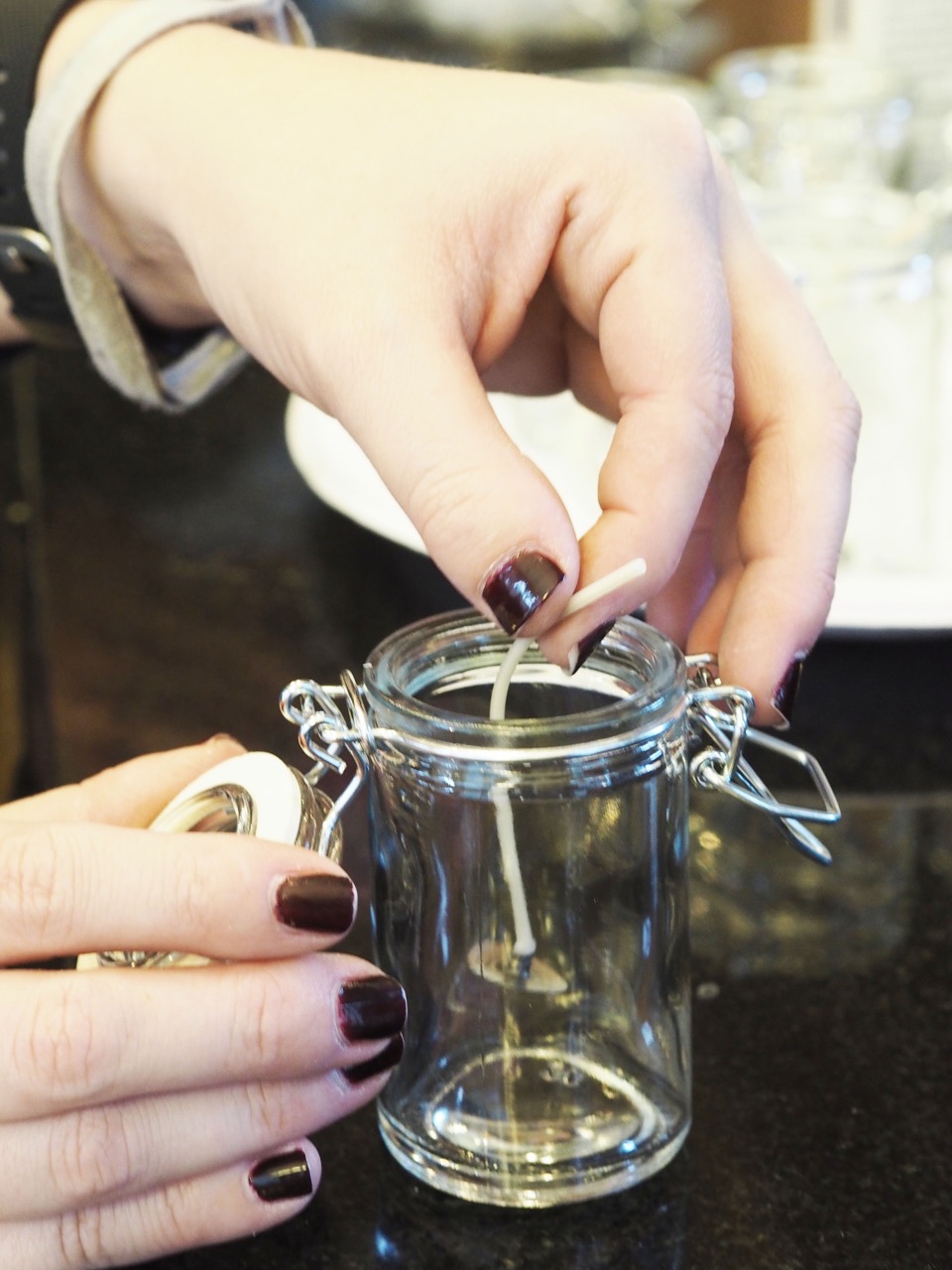 Once the water has started boiling, cut your wax into cubes and place them into the double boiler. The amount of wax you use will depend on the size of your containers. Stir the wax occasionally (I recommend using a wooden skewer) to help it to melt faster. Be careful not to over boil and be ready to add your essential oils as soon as the wax has melted because if the wax is left over heat for too long it may crack when it dries in final candle form (no worries if this happens – your candle will still work fine!).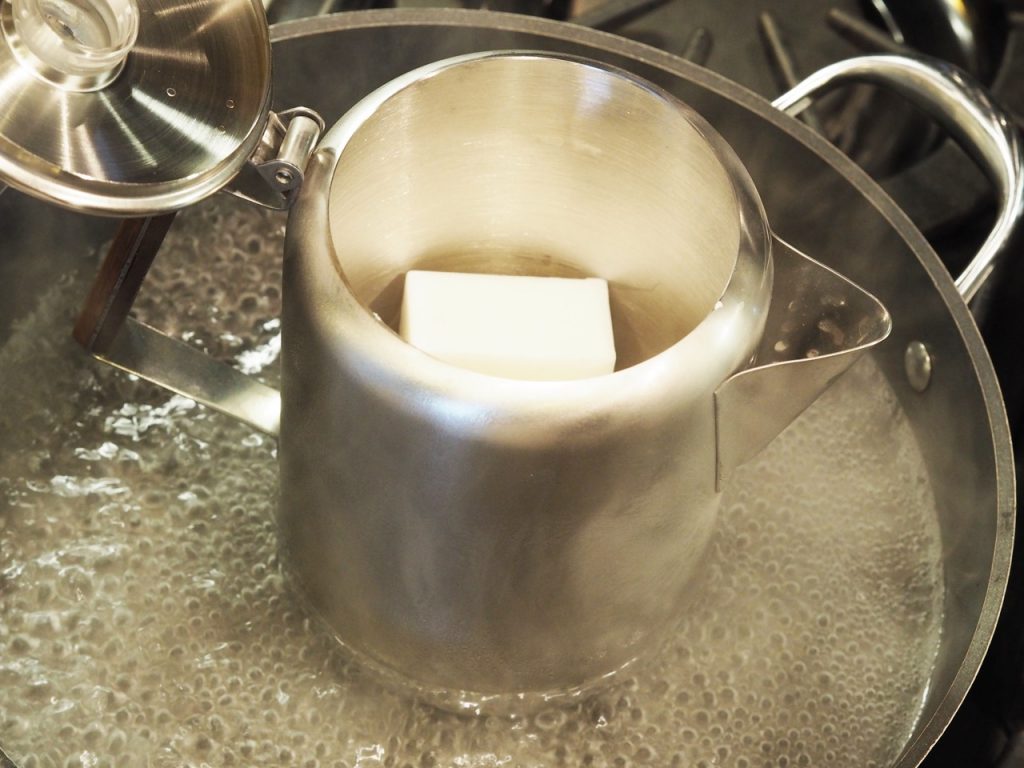 If you prefer unscented candles skip this step! Once the wax has fully melted add in your essential oils. Again this quantity will depend on the size of your containers and also your preference! If you prefer lightly scented candles stick to 3-4 drops however if you're like me and want your candles to take over a room – go crazy! Give the wax another quick but gentle stir with the skewer.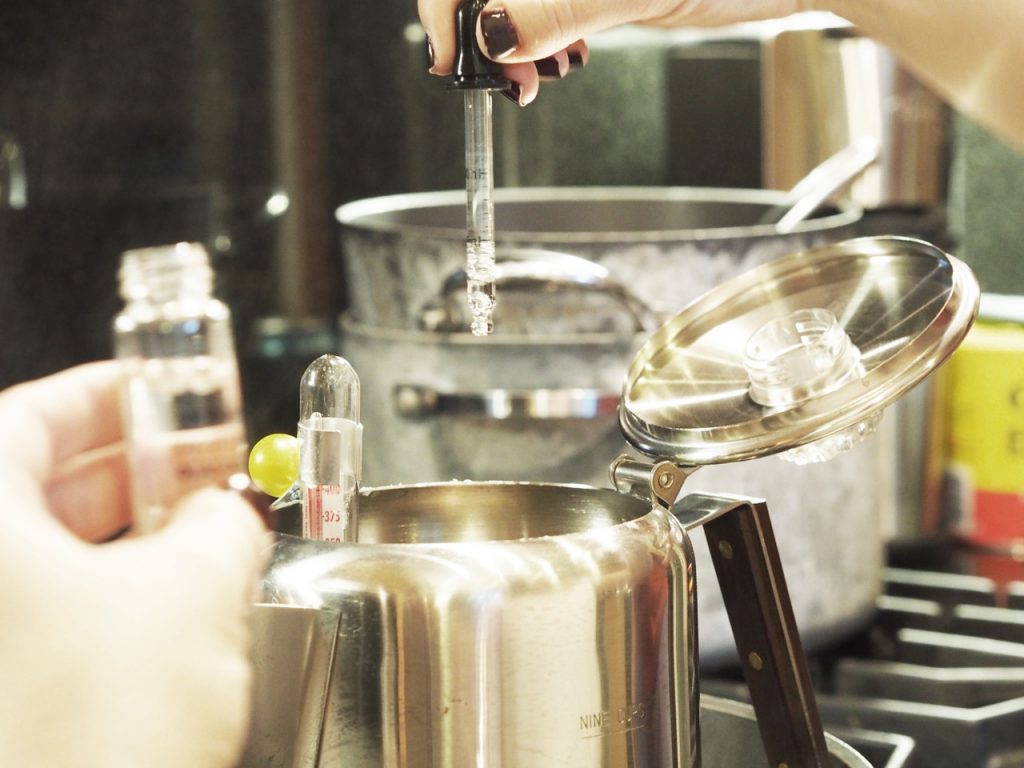 Moving quickly (but safely!) begin to pour the wax into your containers that you prepped earlier. Don't worry if the wicks don't stay perfectly in place, you can adjust them as the wax starts to dry. You can also balance your wick in between two skewers to help it stay in place!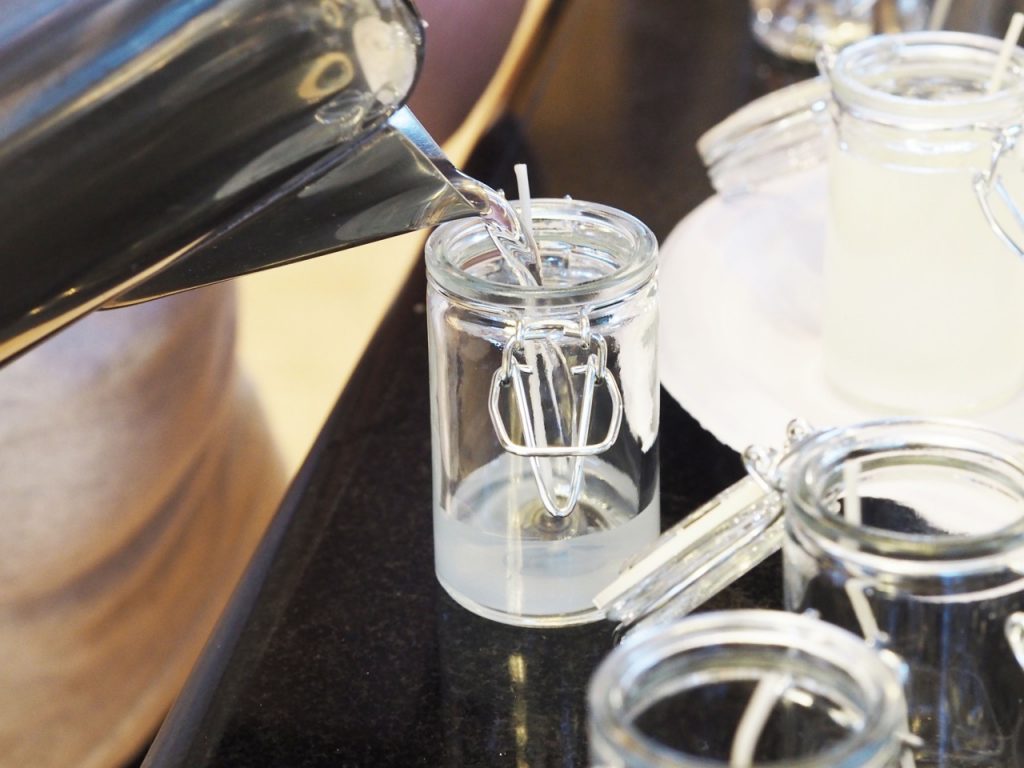 All that's left to do is to let your new beautiful candles dry! Smaller containers will dry in as quick as a half hour while larger containers may require 1-2 hours.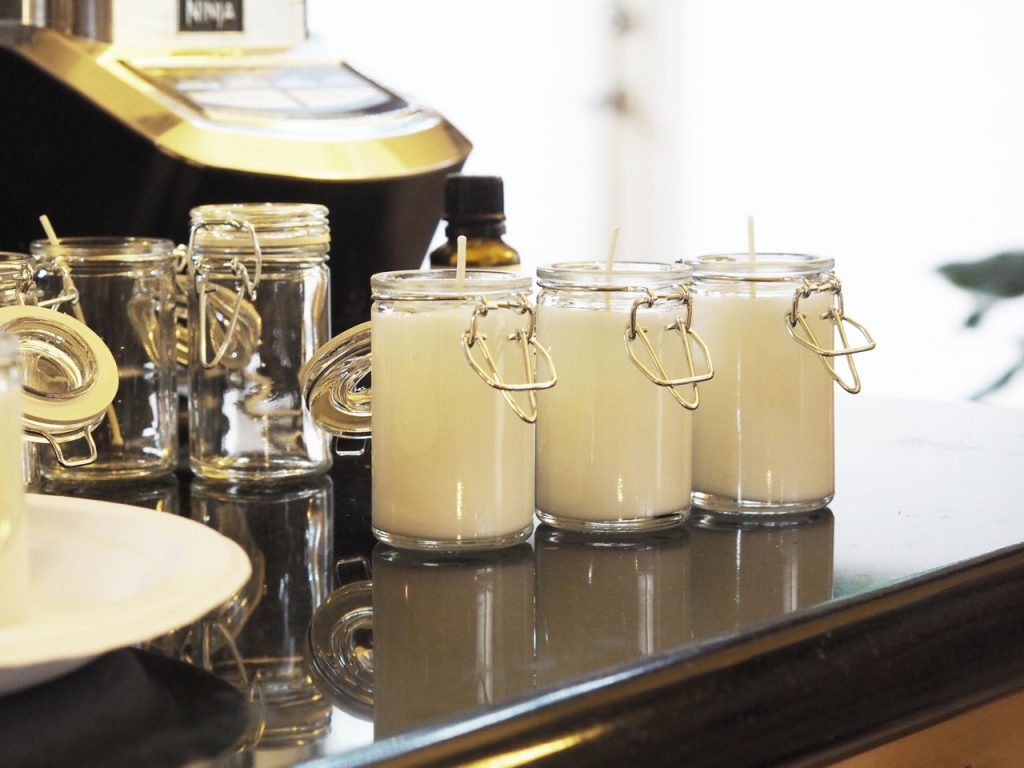 Mmm…saving money never smelled so good.
Last Updated on