Summertime is in full swing girls! Wouldn't it be a good idea to freshen up your home decor with this easy and quick wall art? We've got you covered when it comes to adding pops of colour to walls that you've become bored of. Adding plants to your home decor has been a trend for some time – but what if you have a not-so-great habit of forgetting to water them? We – and by "we" I mean all us people with black thumbs, can add plants at home our own way, via adorable decor! And if you're a green thumb lady you can add these cute cacti wood art blocks to your fave plant nook as well, just promise to share your secret about keeping green ones alive!
This quick and cute cacti wall art tutorial took us 30 mins, mainly due to waiting for paint to dry – so trust us when we say it's easy! Here we go!
Supplies
Wood blocks (balsa 3-4mm thickness is wide enough)
Acrylic paint
Paintbrush
Vinyl glue or mod podge
Cacti print
Scissors
Step 1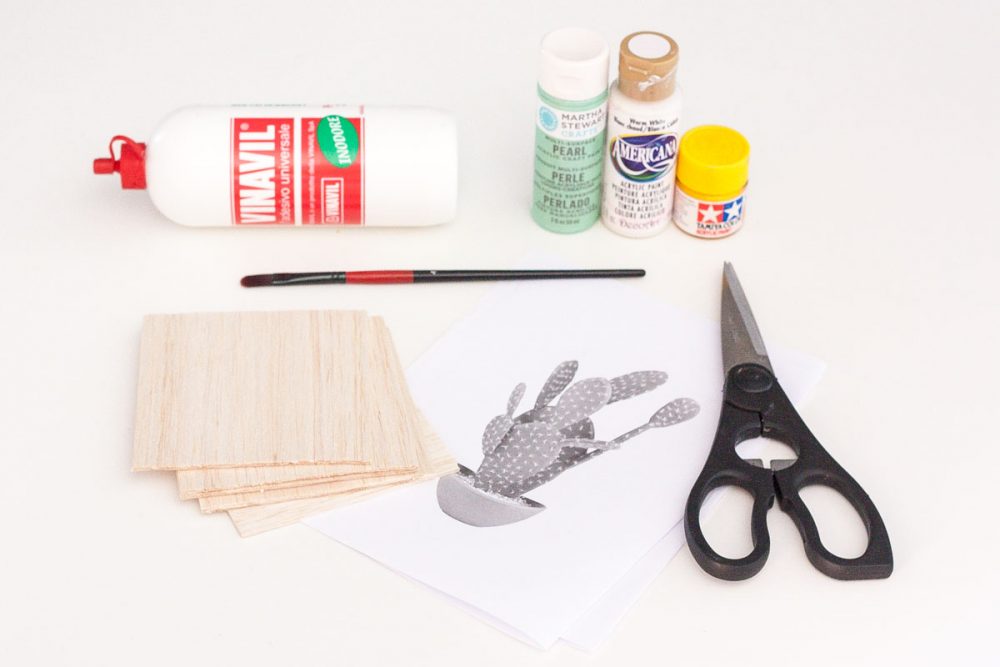 Select some cacti images you'd like to hang and print them out in black and white on a regular printer. I recommend searching for plants that have easy shapes to cut out, i.e. don't choose succulents with particularly big and many thorns. Cut the figures out, leaving the shape slightly bigger than the wood block.
Step 2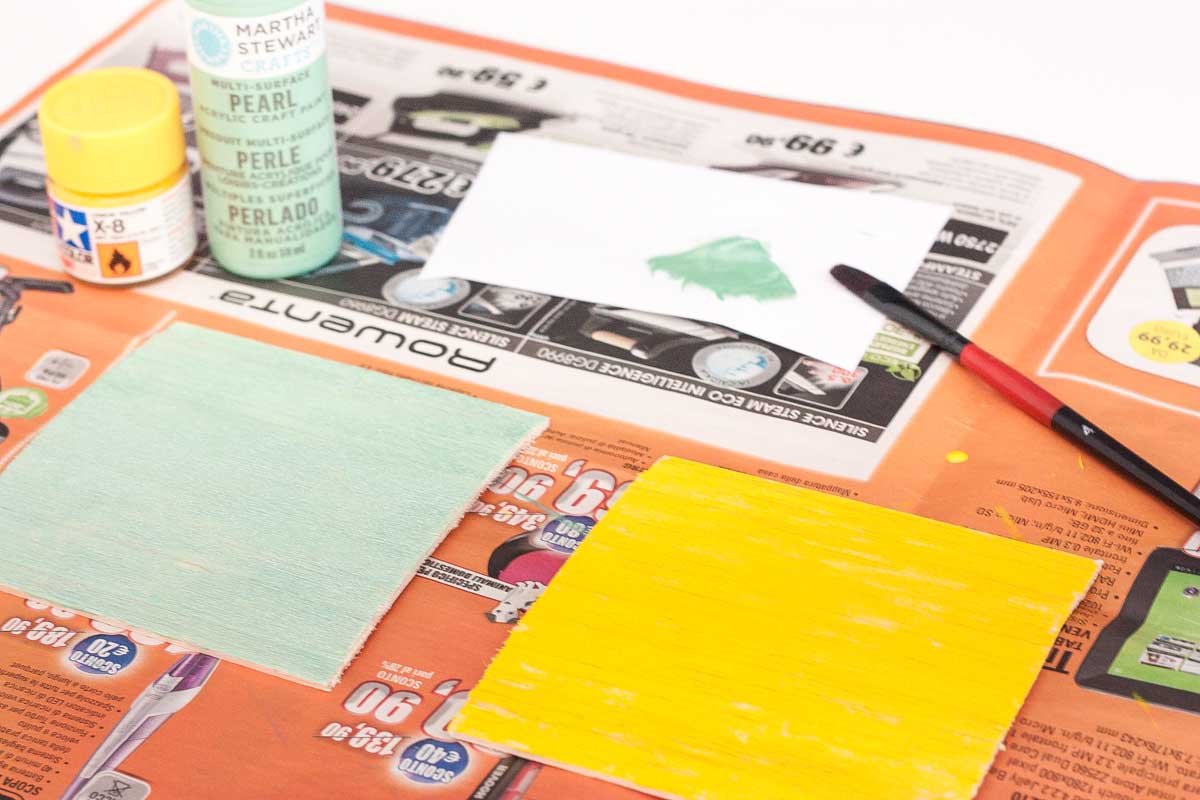 Time for paint! Apply a layer of your chosen colour to the wood blocks. Remember to paint in the same direction of its natural veins. If you're using balsa wood, do not dilute acrylic colour with water. Let dry and if the wood has become somehow warped, place it beneath a pile of books for a couple of hours to straighten it back again.
Step 3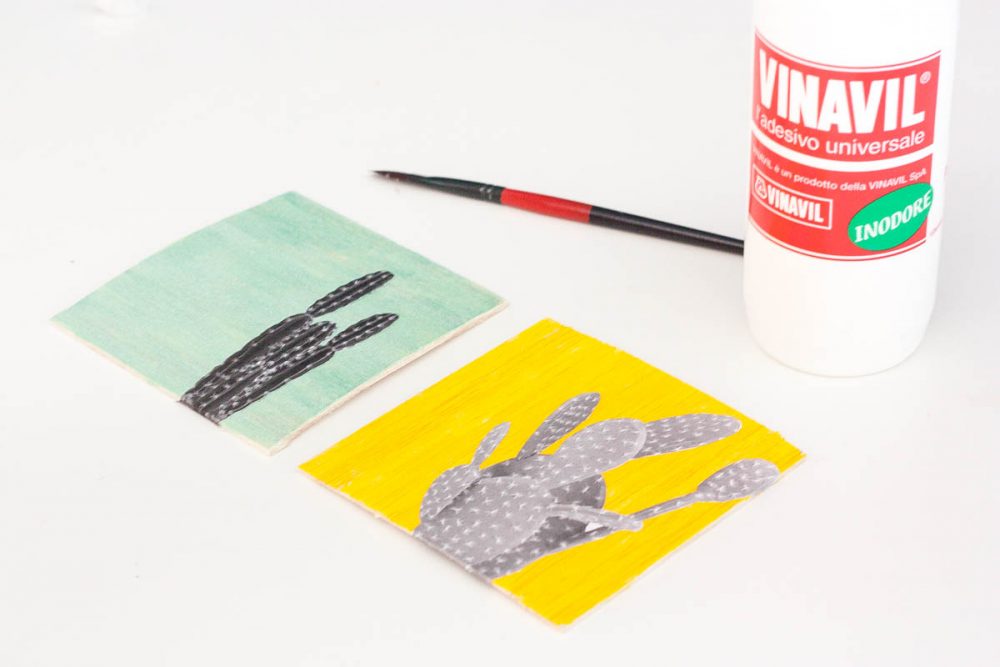 Glue your cutouts to the wood blocks. To make it more interesting, try and alternate different angles. I decided to place the wood's veins, still visible under the colour, vertically and horizontally. I like the contrast they make. If you wish, add a layer of sealing top coat be be careful not to go too heavy and wet the paper.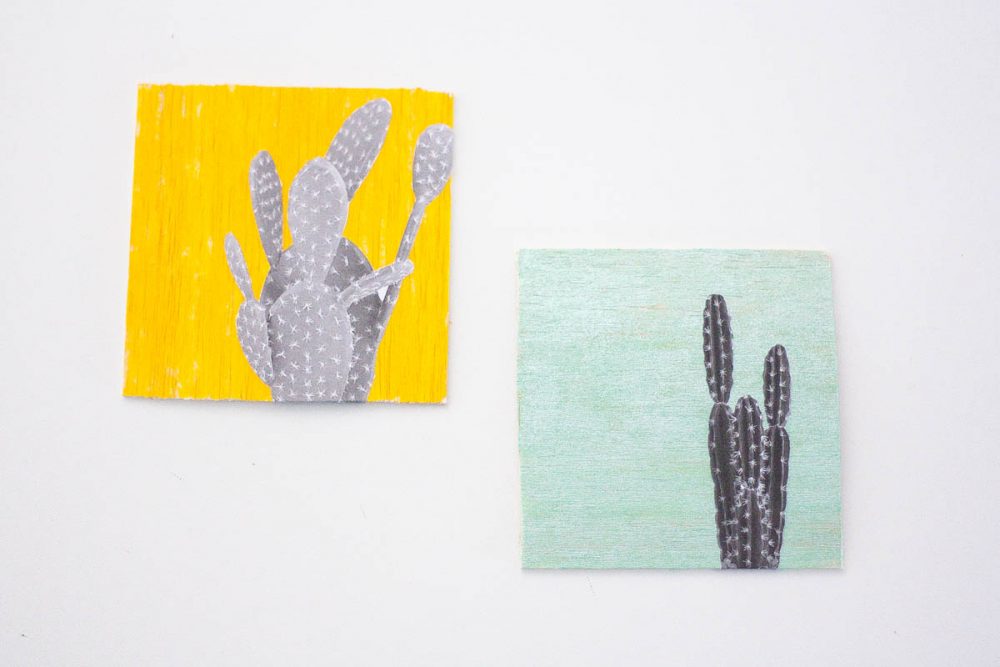 We are finished already! How do you incorporate cacti cuteness in your home decor? Let us know in the comments below!
Last Updated on