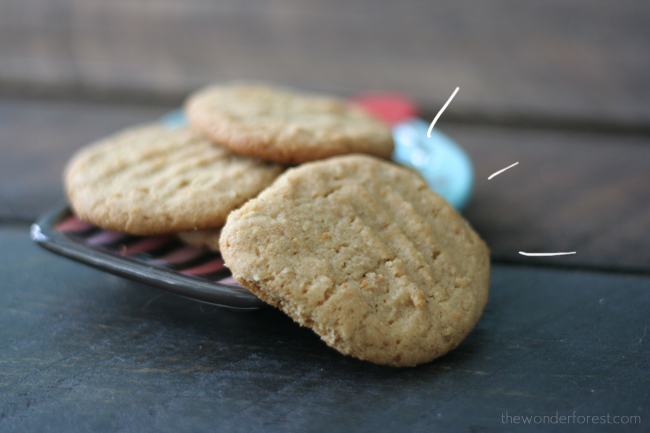 I pretty much never post recipes for one simple reason: I hate cooking.  I do like to bake occasionally though, but I have one stipulation… I will usually only bake something using ingredients that I already have in my kitchen. I'm probably the most impatient person ever, so when I have a craving for something, I want it now. I don't want to wait to obtain all of the ingredients and then make a big production out of it. These peanut butter cookies are heaven. I promise you.  I found the recipe in the depths of the internet while tossing aside all of the other cookie recipes that required additional ingredients that I didn't already have. I modified it a bit (original called for margarine and white flour, I used butter and whole wheat flour) and I swear that if you try these you'll have trouble staying away from them.
Ingredients:
2/3 cup of natural peanut butter
1/2 cup of butter
1/2 cup of sugar
1/2 cup of brown sugar
1 egg
1 tsp of vanilla
1 1/2 cups of whole wheat flour
1 tsp of baking soda
1/4 tsp of salt
* Note about peanut butter: natural peanut butter should be made out of peanuts and pretty much nothing else.  Check the ingredients label next time you buy it… I was shocked at the amount of added ingredients when comparing brands on the grocery store shelves. Just a helpful tip! It's not necessary for this recipe to have 100% natural peanut butter, or whole wheat flour for that matter, but whenever I can substitute something for a healthier option I try… and margarine, well, I don't put that chemically engineered stuff into my body so it's butter all the way!
Preheat oven to 350°F.  Mix the peanut butter, butter, both sugars, egg, and vanilla in a bowl until well blended. Add the remaining ingredients and mix.  Spoon balls of dough onto ungreased cookie sheets and press with a fork. Bake at 350° for 12 minutes. Enjoy!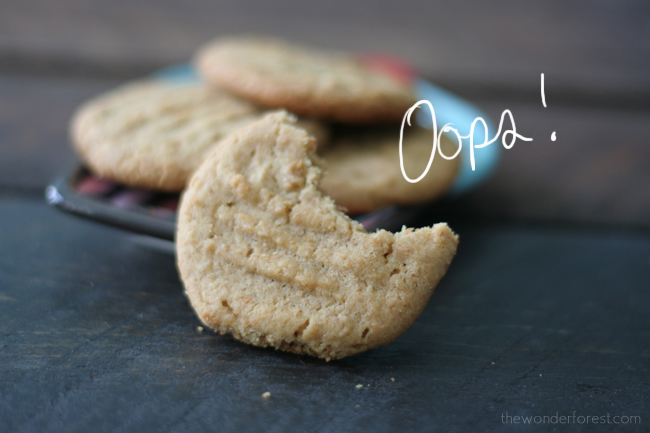 Easiest recipe ever, or what? What's your fav type of freshly baked cookie?
(google reader is going away. follow me on bloglovin' to stay updated!)
Last Updated on