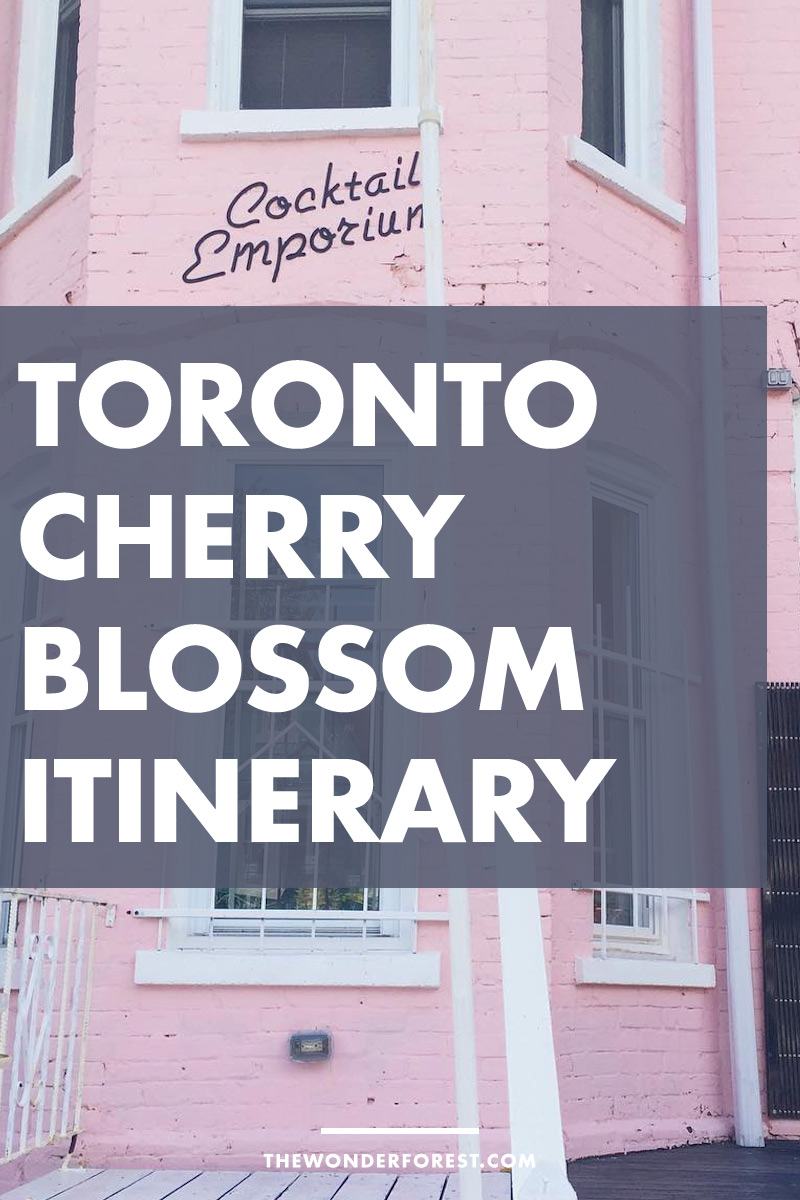 This past weekend we took advantage of cherry blossom season and went on an afternoon adventure. Toronto has many blooming trees throughout the city to enjoy. If you are looking to embrace your tropical side, try out this afternoon of flowers and pineapples.
Suggested Topical Toronto Itinerary
For this excursion you will need some comfy foot wear, your camera or cell phone, and a transit pass. To journey between your destinations, you can easily take the #501 (Uber is also a good option) with some walking in between.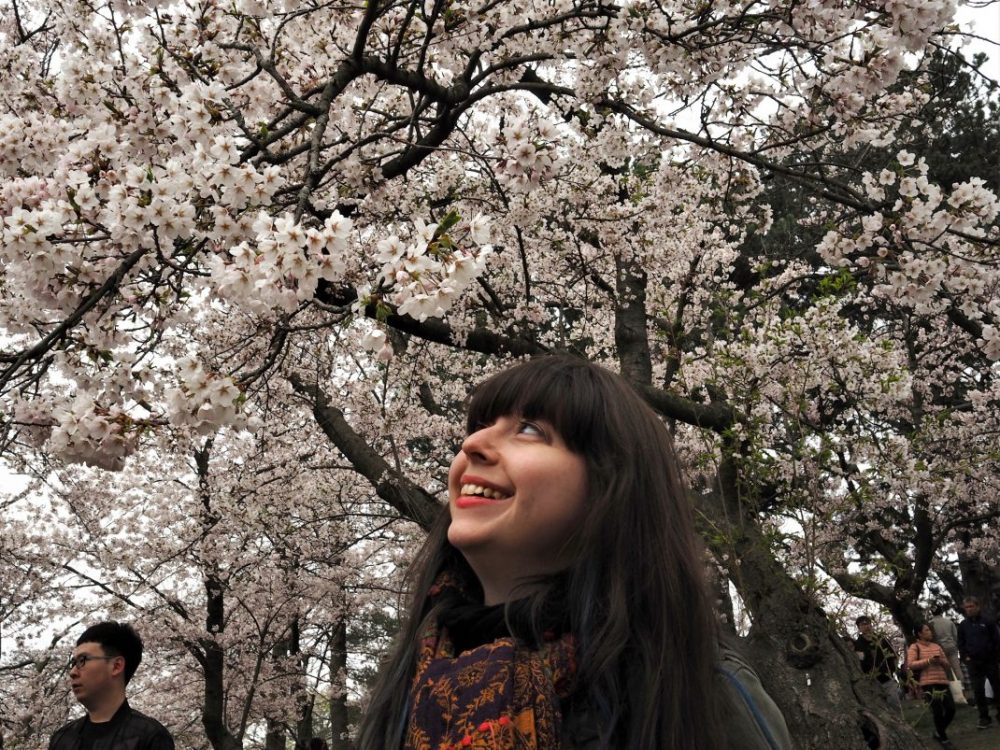 We visited this park during peak cherry blossom season with the trees full of cute little flowers. It was easy to find the different groups of flowering trees in Toronto's largest public park by following the large Cherry Blossom direction signs that lead the many visitors along the path. You are sure to see some of the city's most beautiful trees along with some very colourful visitors getting their photo taken.
Tip: Public transit is advised to use when visiting as no vehicles are allowed in the park during this time.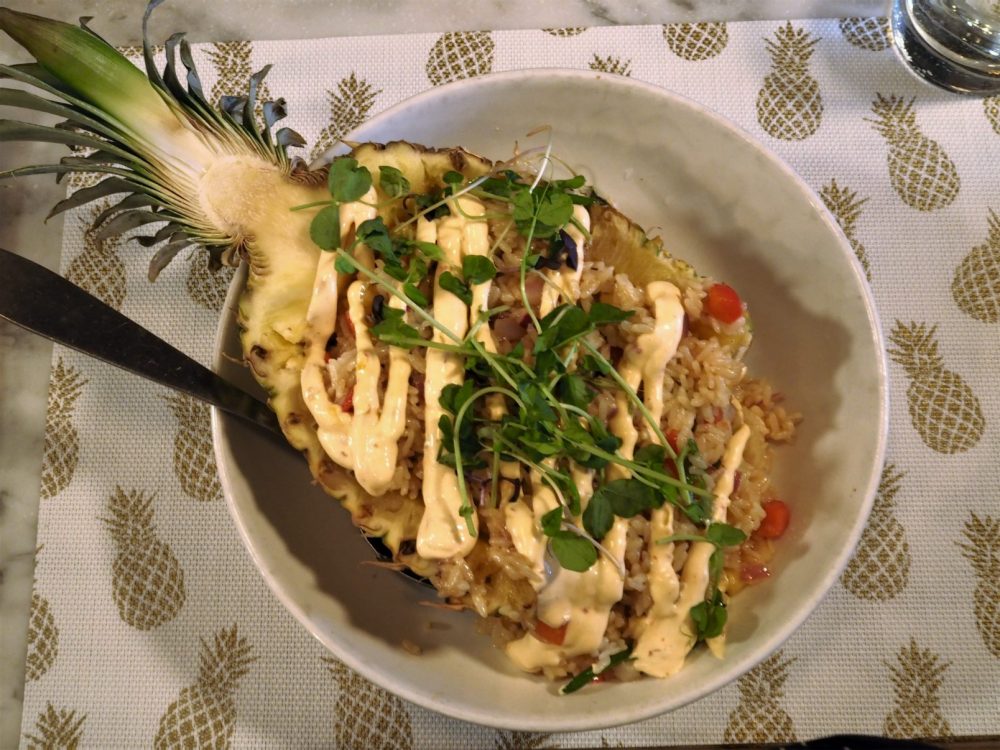 After all that walking through the park you might be feeling a bit thirsty and hungry. This classy Hawaiian style restaurant is only a short 15-minute ride on the #501 away. The walls had beautiful large flowers painted on them and pineapple décor on everything. I recommended making a reservation for when they open at 5pm. Every drink on the menu is delightfully tropical; either garnished with or includes pineapple, lemon, or watermelon as its base. All of the dishes are Hawaiian styled, even the Pineapple Fried Rice is served up in half a pineapple.
Tip: They have two epic Instagrammable drinks; "Miss Thing's Love Bomb" served in a watermelon and "Waikki Do You Love Me?" which is served in a pineapple.
Now that you are full of good food and yummy drinks it is time to jump back on the #501. This park is much smaller but still full of delightfully white and pink blooming flowers. This park tends to have fewer visitors than High Park so you may have more room to get the perfect photo.
Fourth Stop —

Cocktail Emporium

(Queen Street Location)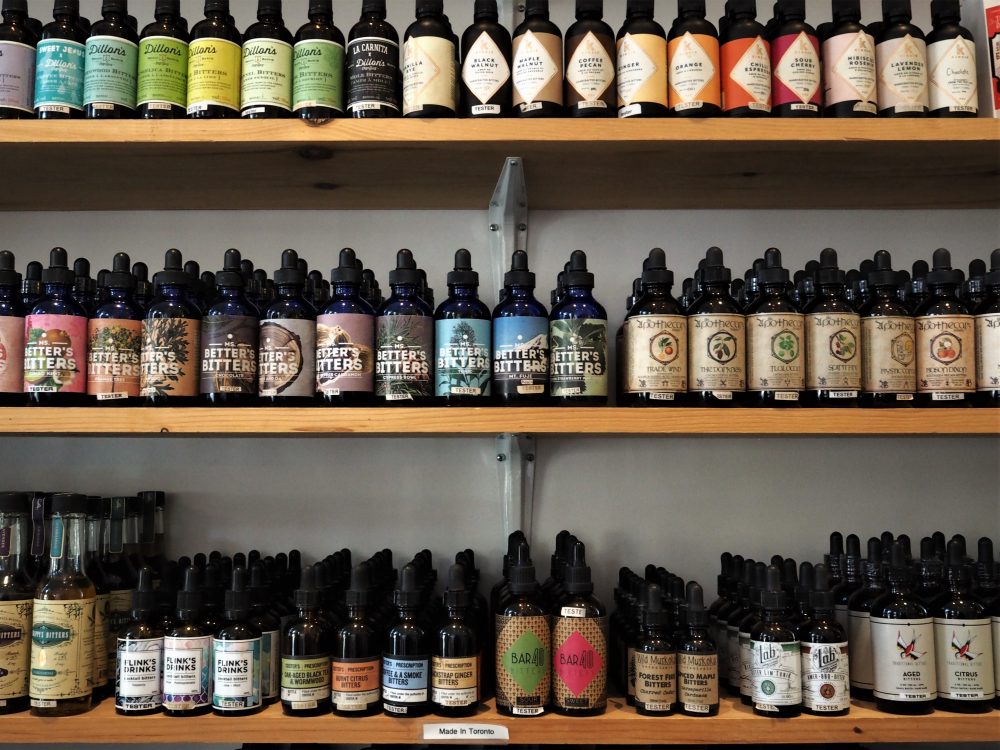 To wrap up your tropical adventure before heading home, walk over to this bright pink shop and stock up on your own Tiki drinkware. Here you will find a wide variety of bitters, pineapple themed décor, and everything you need to make your own tropical flower drinks.
Search for your own Cherry Blossoms in Toronto on a tropical adventure while the flowers are still blooming! If you have just missed the season, bookmark this afternoon excursion for next year's flowers.