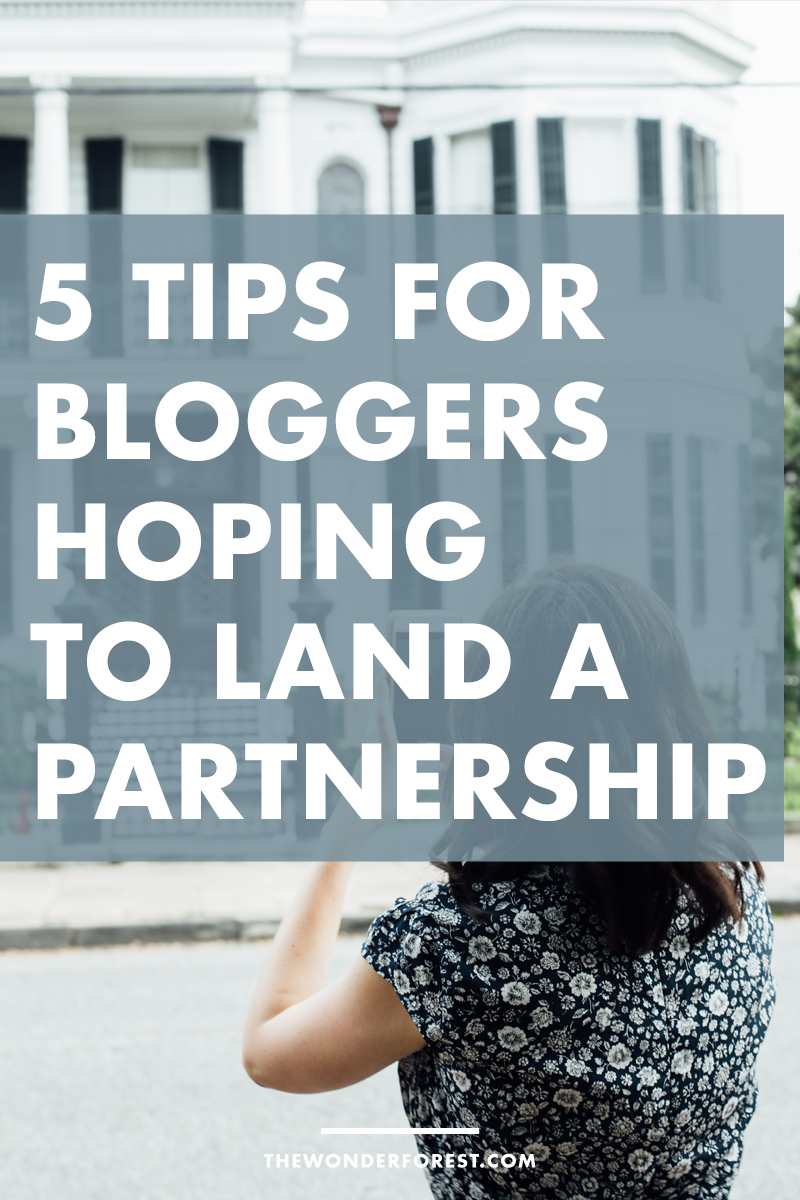 Influencer marketing: either you love it or hate it, but the fact is, more brands are tuning into this area of promotion in order to reach more of their target audiences. If you want to stand out from the ever-growing crowd of influencers, here are 5 quick tips for trying to land a partnership as a blogger.
1- Explain Why It's a Good Fit
I beg you – please do not copy and paste a generic email if you're trying to get a partnership. If you're looking for a company to buy into what YOU have to sell, you need to tell them exactly why you're a good fit. Even more points if your email is well written. For example, if you're a travel blogger who's primarily been promoting turquoise seas and luxury beachside hotels but are pitching to a company that offers off-the-grid adventure travel, you need to explain why you want to make the shift in content and prove that you've done the research about the new experience. It's not enough to have numbers and flashy Instagram photos, you need to tell the potential partner why their product/destination would be a perfect collaboration with your blog or brand.
2 – Offer Clear Deliverables
Simply saying that you'll offer exposure isn't enough when pitching to big brands and destinations. Be clear about what your strongest channels are and concisely state what your deliverables will be. Will you be providing a certain number of Instagram stories with links? Will you be writing a blog post and including the product on a round-up later? The most specific you can be, the better! While many brands are heavily investing in Instagram, I still think blogging is KING for the fact that it creates evergreen, searchable content (and less and less influencers are actually maintaining a blog). 
3 – Don't Treat All Partners The Same
Research the differences between potential partners. A small, family owned business will not be able to pay the same as a big, international brand, and should not be pitched the same price. The same goes for different economies. If you pitch a Canadian company in USD – that is basically giving them a 30% tax due to the exchange rate. Keep these things in mind when working with partners, and you will see greater success.
4 – DO Build Your Brand and Audience First
It should go without saying that you need an audience before even starting to look for partnerships. This doesn't mean you need to have 100,000 followers on Instagram – but if you're selling yourself as a micro-influencer with a niche audience, do make sure you actually have engaged readers. No, that does not mean being part of an Instagram loop. Unless you have massive and quick growth, it's likely you will have to build your brand and blog for at least a year before even considering partnerships.
5 – Be Creative
It's never a bad thing to have a specific campaign in mind before reaching out to a brand. This just means less brainstorming on their side – and even better if you've actually properly researched the product or destination you want to promote. Maybe you want to visit a destination and tell a very specific story about the culture or history; or perhaps you want to try 5 of their most traditional foods. This type of intention comes off much better than, "I want to visit your city because I think it looks super fun to explore!" You get the idea.