I am in love with this colour combo for nail art. Mint, white, and a sparkly gold. All highlighted with a touch of black which gives this look a boost of boldness.
This glittery gold polish is probably one of my most favs in my entire nail polish collection. The sparkles are super fine and the bottle is packed full of them, so it only takes two coats to completely cover an area in shimmer.
I used a variety of nail art brushes for this look, including a striping brush for the lines. What do you think?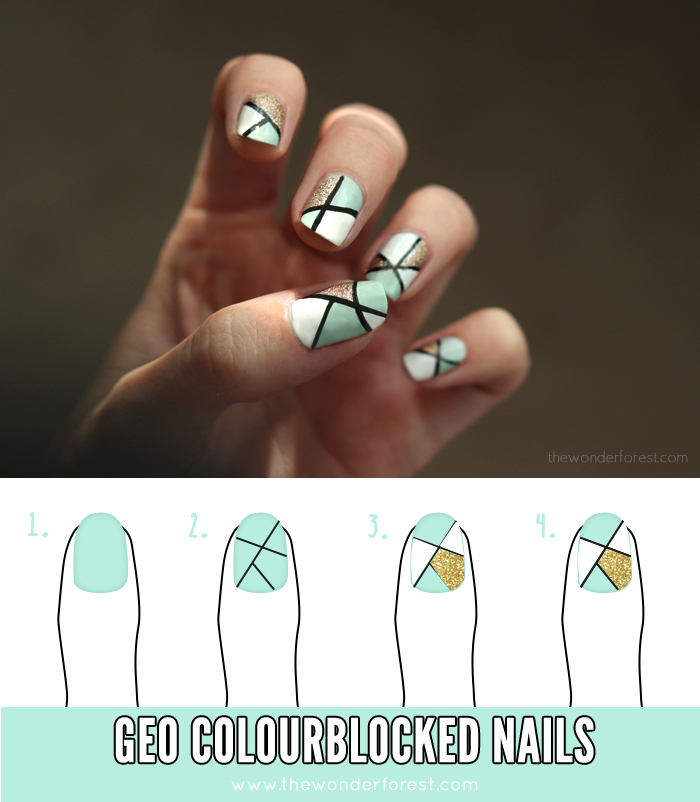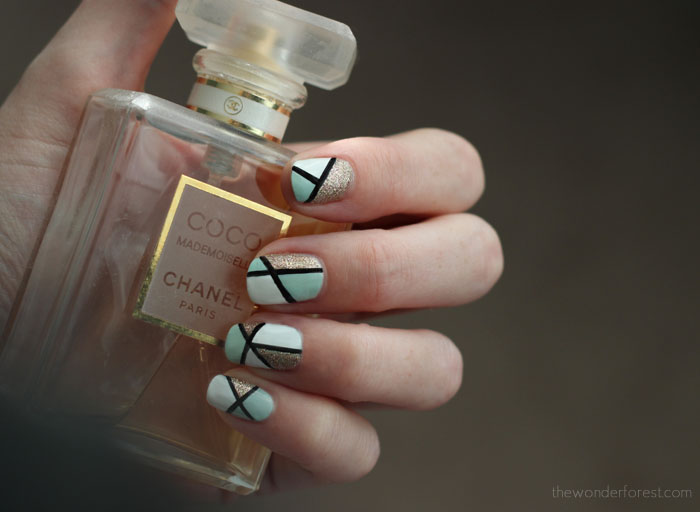 This post contains affiliate links for product recommendations. Any purchases made through these links help support the blog with a small commission. As an Amazon Associate I earn from qualifying purchases.
Do it:
1. Paint base coat
2. Stripe on your base lines
3. Colour in each section, making sure you don't place two of the same colour side by side
4. Re-apply your lines to finish it off
Products I Used
Last Updated on