I saw an image of these waterfall nails somewhere and wanted to replicate it because it was a bit different than anything else I'd tried before. I really wish the camera could pick up the dimension a little better, because this look is radiant!
If this were real life, you'd be able to see the gradient better and the underlying holographic blue tones. Unfortunately, I tried my best and this is all my camera was willing to capture. For the look, you'll need a thin striping brush and four polishes: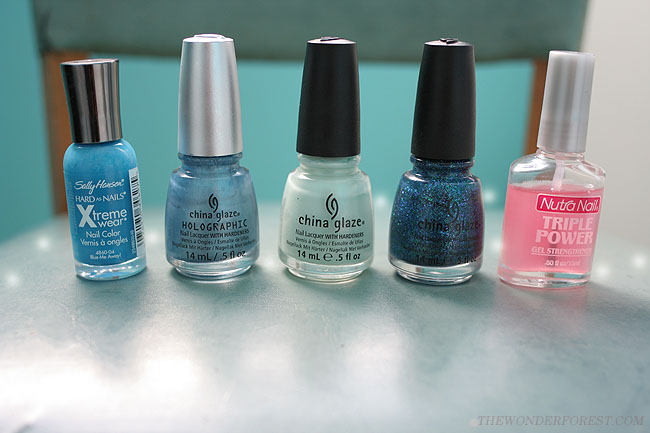 This post contains affiliate links for product recommendations. Any purchases made through these links help support the blog with a small commission. As an Amazon Associate I earn from qualifying purchases.
Products I used:
By the way, I've been using the Nutra Nail religiously for the past month. It's dramatically helped my nails become stronger, which means they've been breaking less and becoming longer!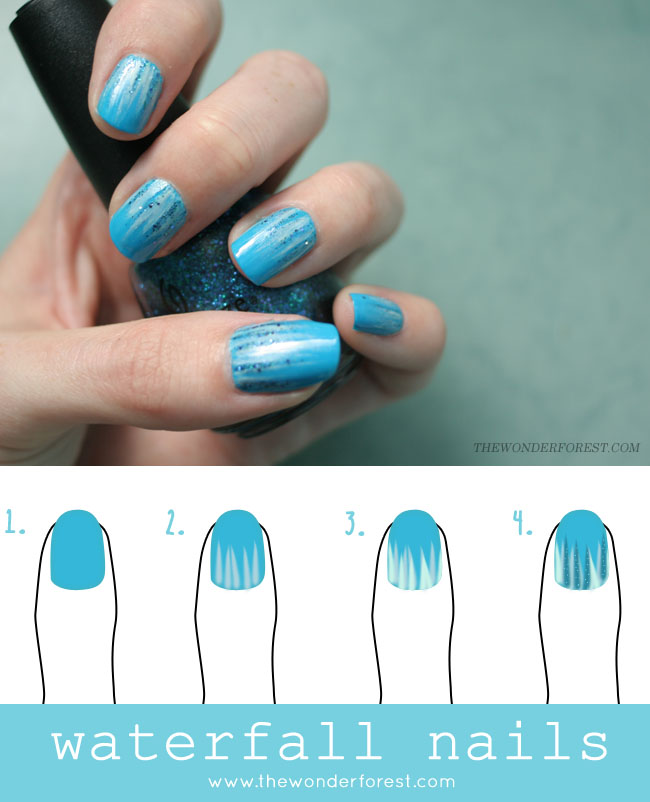 Here's how to do it:
1. Apply two coats of your base colour. (Sally Hansen – Blue Me Away!)
2. Apply your secondary colour using the striping brush, starting at the cuticles and swiping it upwards. (China Glaze Holographic – Sci-Fly By). Let dry.
3. Apply your lighter shade the same way (China Glaze – Keep Calm Paint On)
4. Add your final colour. I used this glitter polish for extra shimmer (China Glaze – Water You Waiting For)
5. Apply topcoat (Nutra Nail Gel Strengthener)
Get these polishes for the look:
I definitely recommend trying this yourself to get the full effect!
Last Updated on