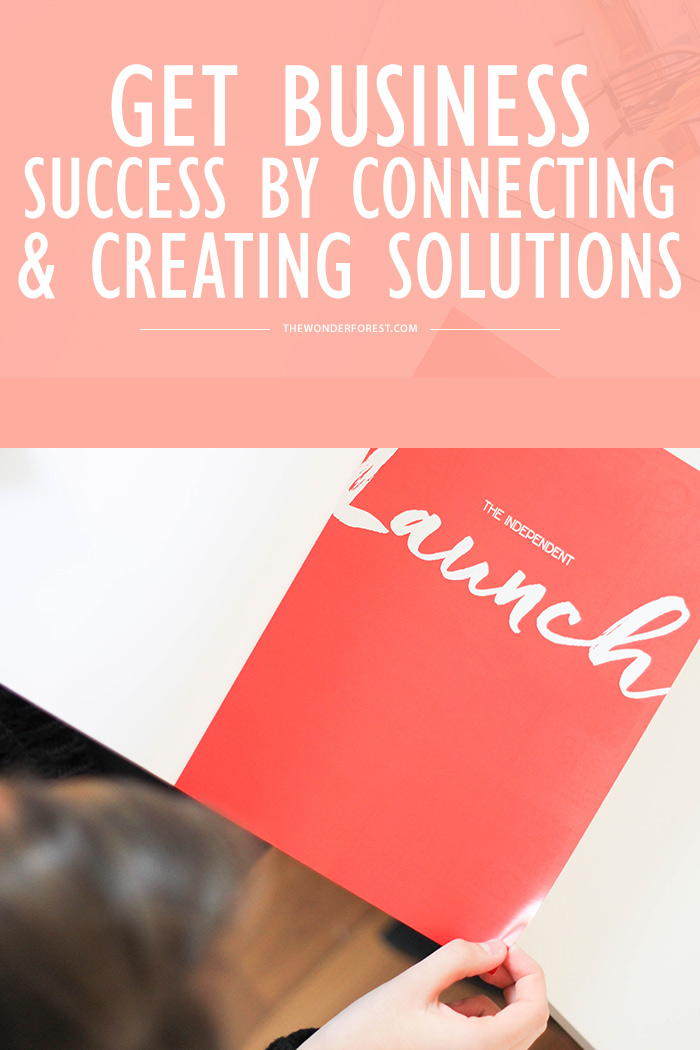 Is there a trick for business success? Because so many hard working entrepreneurs fail, while others succeed (in a way that looks rather easy to our eyes). Truth is, success is relative and never comes easily – with truly rare exceptions. For all the success stories we see, there are years of hard work behind. It's like those beautiful Instagram feeds: we only see beautiful offices, clean spaces, inspiring images… But the daily truth of the people posting those photos tend to be quite different.
So, is there a trick to help our business achieve success?
Well, there are always ways, strategies, and tactics that will help us get there a bit easier. Two specially powerful ways are: Connect + Create Solutions.
Create Connections
Connect with people that inspire you. Connect with your ideal audience. Connect with creatives or entrepreneurs from your area. Being present within your community is a way of bringing brand awareness. But be truly engaged and look for real connections, otherwise, it's obvious that your intentions are shallow and your plans won't hit the mark.
My favorite place for creating connections are Facebook groups and blogs. I take the time, daily, to engage in as many posts as I can on FB groups -but I only engage when a post truly catches my attention or if I think my comment can actually help someone. The way I see it, the intention to engage, help, and participate needs to be clear as day. Otherwise, it's best to not bother. The same goes for blog posts – if I have nothing to say about what I read, I'll stay quiet.
Create Solutions
A successful business is all about creating solutions. If a brand has something to offer that will actually fulfill a need and create a solution to a problem, then that brand is already "halfway there" to being successful. Even when we buy things "just because", the truth is that the thing we bought was presented to us the right way and/or at the right time. We bought it to make ourselves happier, to make our space prettier, to fulfill a need.
If we have a tribe to connect with and offer a solution to a real problem or need, we just need to have it branded (presented beautifully), build a strategy, and we're good to go! Then success will automatically happen? Heck no! But we'll be ready when opportunities come knocking on our doors.
As usual, I prepared a work material related to the post. This short slide has 8 questions that should help with getting clarity on the best ways to connect and create solutions, in a way that will actually make a difference for our businesses or brands.