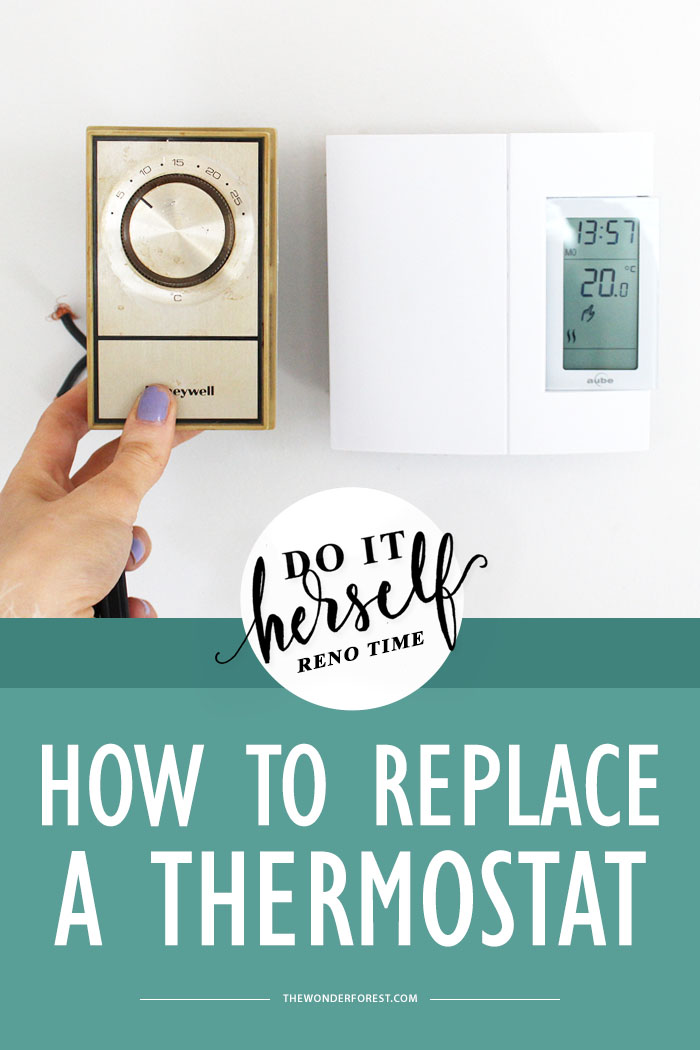 Since starting work on my newer property, the hardware store has become my second home.  I've always enjoyed fixing things and making stuff, so naturally I'm not a stranger to a toolbox. One thing I've noticed a lot more frequently, however, are the surprised comments from people after they've found out I've done a task on my own. I can't help but notice the occasional sexist undertone to the remarks, as if it's so offbeat for a woman to install her own sink, tile her own floor, or even *gasp* use a power saw.
I decided to start filming some of the smaller projects I've been doing so that you can see just how easy it is for "us women" to get shit done!  Just like anything, it can take a little time to become comfortable with the idea of using tools, but if you practice confidence and safety, you can do it!
My most recent little project was replacing the old, ugly analog thermostat with a new digital one. This can instantly update the look of your wall and can also help you save some extra cash each month with programmable options.
The most important thing to remember here is to shut off the power to the heat source. Other than that, it's smooth sailing. Watch the video below to see how easy this is, or click here to view.
You can also see how I instantly updated the bathroom by framing the mirror!
Try these products:
Honeywell Thermostat for Electric Baseboard Heaters
Aube Thermostat (for non-electric heating as well)
Last Updated on