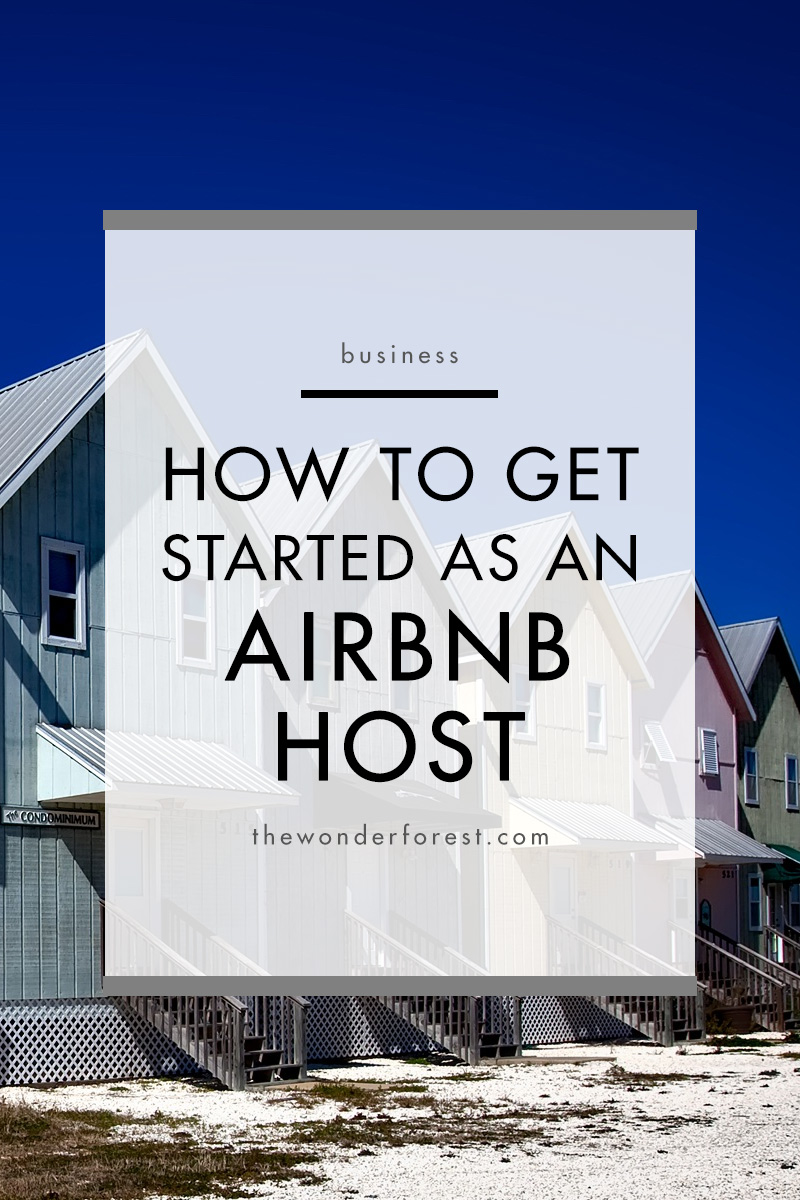 Airbnb has become one of the most popular accommodation booking sites on the web, and for good reason.  Their site makes it super easy for anyone to find unique places to stay and more importantly, a place where property owners can earn income either part time or full time. 
I became an Airbnb host just over a year ago, and have learned a lot in the process. I've managed to have slews of summer guests who have all been respectful, clean, and just lovely to host.  You could call it being lucky to have such great guests, but I like to think it's because of proper planning and rules set forth in my listing.  You attract what you put out. There are a few important tips that I wanted to share in case you were thinking of getting started as an Airbnb host and earning an income from your own property.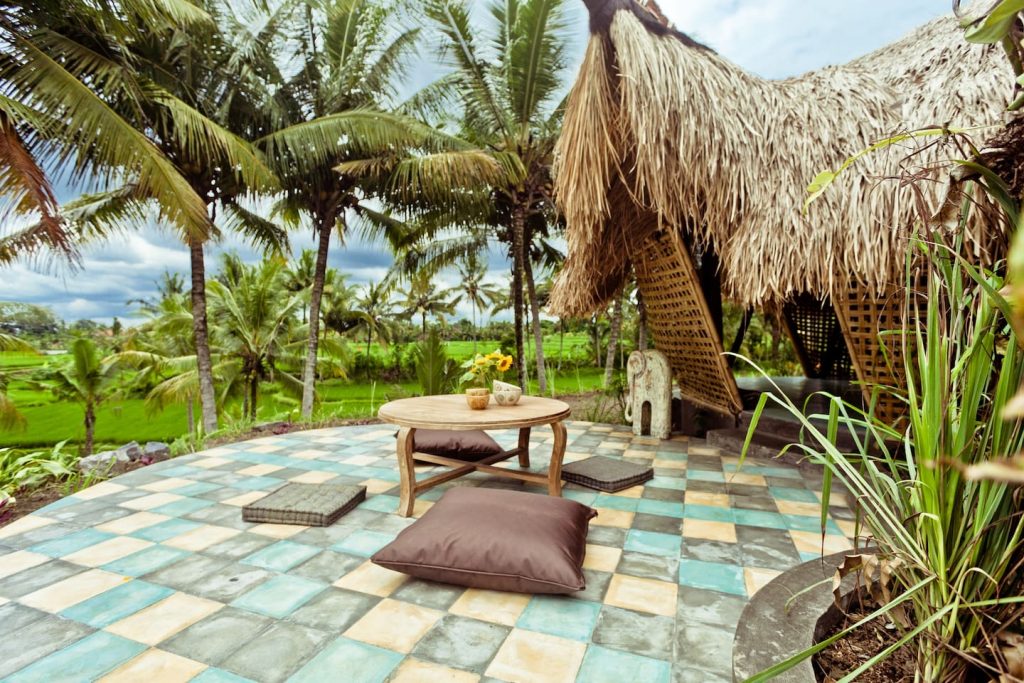 Your listing
Take bright and clean photos
First and foremost, the visitors to your Airbnb page want to see what your place looks like.  If you aren't the best photographer, ask for help from someone who knows a little more about a camera and taking bright, clean photos.  Your photos are what will sell your property to potential guests, so they've got to be good!  Be sure to take photos of each room and make sure they are representative of what guests will see when they walk through the door.
Be descriptive
Your listing text is the next place that visitors look to see if your place has what they're looking for.  Airbnb allows for a shorter description at the top of your listing, so make sure to include the most important information here.  Let guests know what your property is located near, the type of guest that would enjoy it the most, and anything else that makes them want to keep reading.
Use the "+more" section to include further details
Below this short intro is information about your space that you will fill out in your dashboard. There is another area here under the "Space" section that allows you to provide a more detailed description.  Fill this out completely and be sure to include all of your amenities and features.
Clearly outline your house rules
Your house rules are an important part of your listing and shouldn't be ignored.  If a guest breaks any of your house rules, you have the right to dispute any issues that may arise from guests not following them properly, and even using a security deposit to cover any costs that may incur.  Some common house rules include no smoking and no pets, but feel free to add your own. Remember, it is your property and you have the right to be as strict or as lenient as you want.
Price for quality guests
The price of your property or room can determine the type of guests that stay as well.  Price your place based on the quality of your home, the amenities you offer, the location, and what you think it's worth. Choosing a lower price just to make a quick buck or to compete with other properties could result in unwanted guests who don't respect your property as much as someone who has paid a higher rate to stay.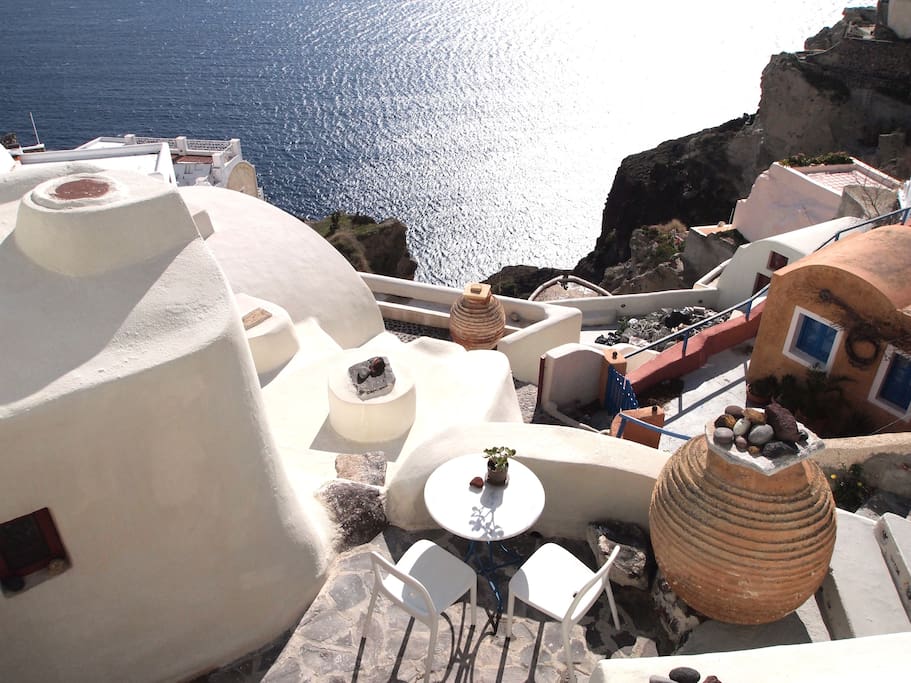 Your property
Since your property is your greatest asset, you'll want to make sure it is comfortable and convenient for guests.  This is your opportunity to allow your guests to have a great stay, and every detail should be met to match the promises you made in your listing description.
Purchase two of everything
After hosting one guest after another, I quickly came to realize that I would need to purchase two of everything in terms of linens, towels, and other items that need to be changed.  When one guest checks out, you'll want to have another set of clean sheets on hand to save yourself time.  There is nothing worse than expecting a guest and not having the time to wash and dry laundry!
Schedule your cleaning time appropriately
With that said, you should be sure to allow yourself (or your cleaners) enough time in between guests to properly clean the space and prepare it for the next guest.  You can change the setting in your Airbnb dashboard if you don't want one guest to be able to check in on the same day another checks out if you need additional time.  Be aware that some guests may be tidier than others.
Provide guests with everything they need
When a guest stays in your home, they shouldn't need to worry about anything.  Dishes, extra blankets, and anything else you choose to provide should be easily accessible for them.  I always leave a Cottage Guide on the kitchen table for my guests. This guide outlines every single thing that they might need to know, such as how to operate the heat/air conditioner, how to get to the beach, where they should place their trash, and where safety features like the fire extinguisher and first aid kit are.  This guide eliminates any need for the guests to contact me to ask simple questions.
Remove personal items
If you're sharing your home or cottage with guests, be sure to remove any personal belongings or items that you don't wish to be used.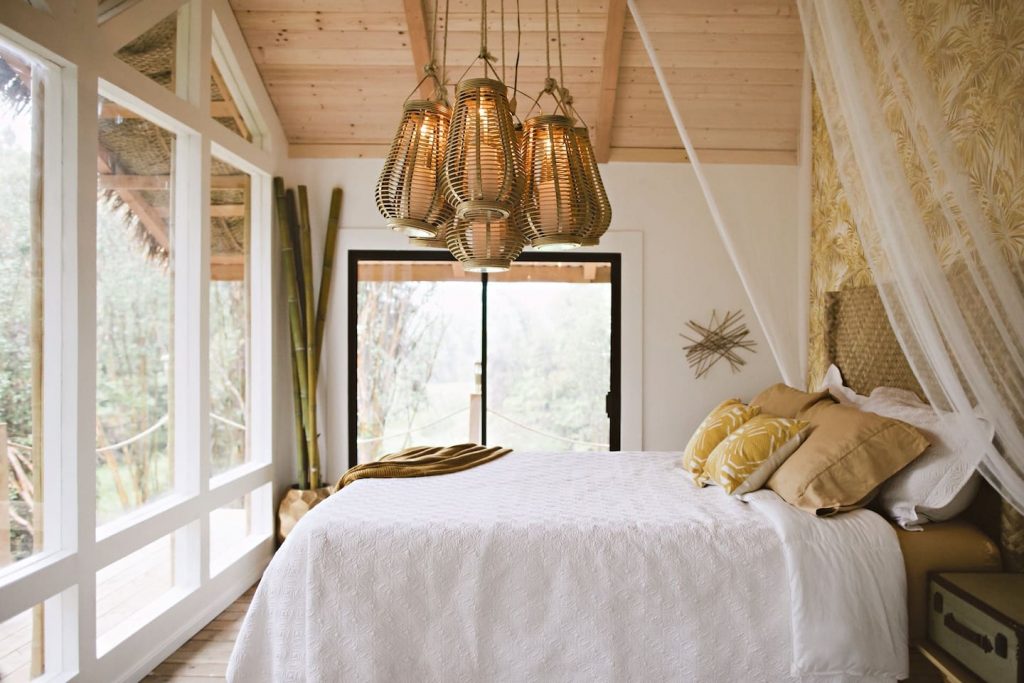 Your safety
Make guests sign a rental agreement
Aside from the general Airbnb agreements that guests are required to abide by, be sure to have your own rental agreement that protects you and your property.  Your rental agreement should outline the length of the guest's stay, the payment amount, and all terms regarding security deposits.  For example, explain what a security deposit covers and when it will be applied should a tenant ruin your property or break your rules.  You'll also want to outline your cleaning policy and include what you cover in the cost of the rental, and what guests are required to do to keep the premises clean.  Your cancellation policies should be in here as well as maximum occupancy rules, loss or theft, supplies you will provide and what you do not provide, and liability clauses.  Don't skip this step. It takes some time (consult a lawyer if you need to) but it will be absolutely worth it if you ever find yourself in a sticky situation.
Always hold a security deposit
You have the option to take a security deposit when a guest books your place.  This is always something that should be considered, and one thing I have noticed is that the cost of the security deposit tends to have an effect on the quality of your guests.  A higher security deposit ($500-$1000) tends to lead to higher quality guests who respect the property very well. 
Don't give out the address to non-guests
Occasionally, visitors to your listing page may ask for your property address so they can Google it or see it on Street View.  This can be worrisome because giving your physical address to non-guests can lead to safety/security issues.  Thefts when you are not around or have no bookings are of concern, so be sure to only give out the property address once your guest books. Airbnb does this automatically anyways, but it's just something to be aware of.
Clearly outline your cancellation policy
Your cancellation policy will let guests and site visitors know straight up what will happen if they want to cancel.  Always include this in your listing and rental agreement to protect yourself from lost income.
Make sure you have renter's insurance
If you are renting your property, you will need to get renter's insurance from an insurance company.  Depending on whether you're renting long-term or short-term, the insurance agent will be able to help you choose the best coverage for your needs.  Should anything happen to your guests or the property when they are occupying the premises, you'll want to make sure you are protected.
These tips should help you get your feet wet with Airbnb hosting and attract high quality guest in the process.  If you're interested in signing up to host, you can do that here.
Do you have your own hosting experiences or Airbnb experiences as a guest?
Last Updated on