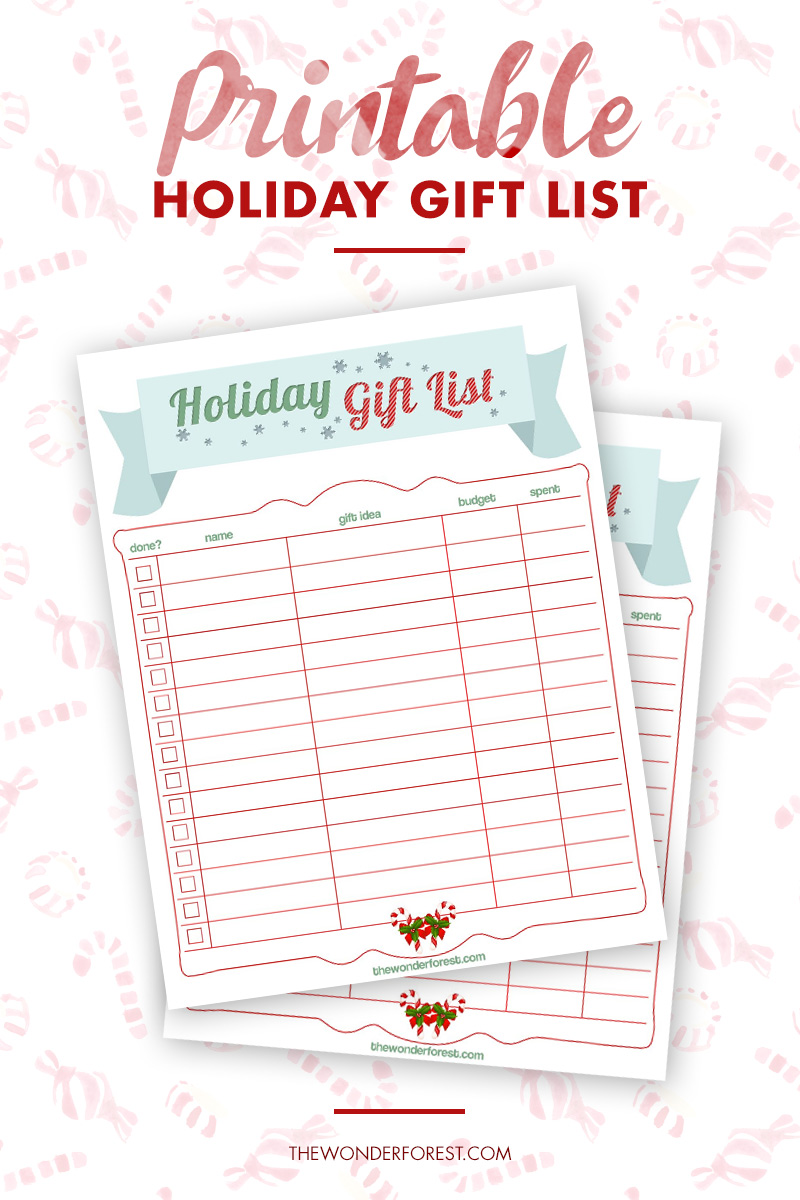 With the holidays quickly approaching, I wanted to give something back to all of you wonderful readers. I couldn't exactly send each of you a little gift in the mail (though I'm sure if I had the budget I would!), so I thought that instead I could give the gift of free holiday printables to get you into the spirit!
I'll be releasing some new and different types of useful holiday printables over the next few weeks, and here is the first!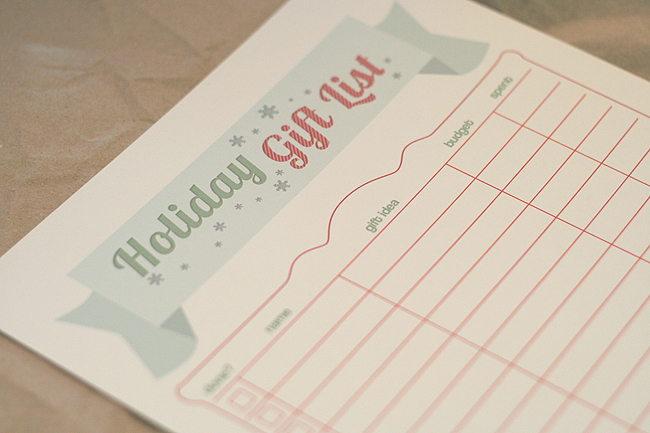 Your very own holiday gift list! This will help keep you organized with your gift buying/making and allow you to budget your spending at the same time! Why I didn't think of this before for myself… I have no idea. You can bet I'll be using it this season though! 
Last Updated on