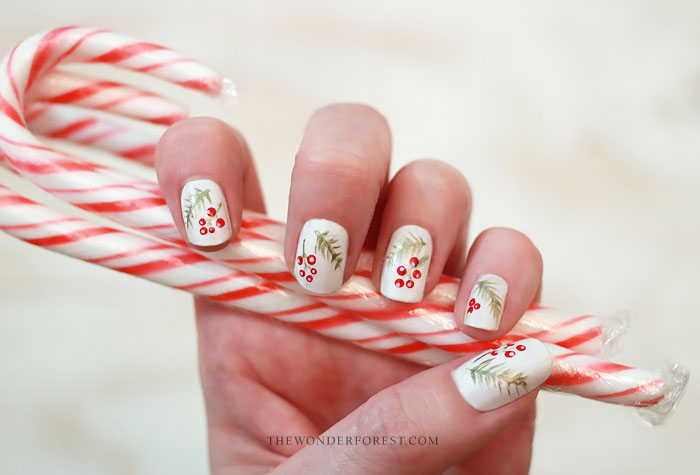 Holiday nail art is a big trend around here! What's more fun than decorating your digits for the Christmas season? Changing up the design often!
In this little tutorial, I will show you how to create these simple and festive nails for the holidays featuring spruce leaves and little red berries.
This post contains affiliate links for product recommendations. Any purchases made through these links help support the blog with a small commission. As an Amazon Associate I earn from qualifying purchases.
Holiday Nail Art Tutorial
Pin this image below for later so you can pull up the tutorial whenever you like. This look works all season long as it's not Christmas specific.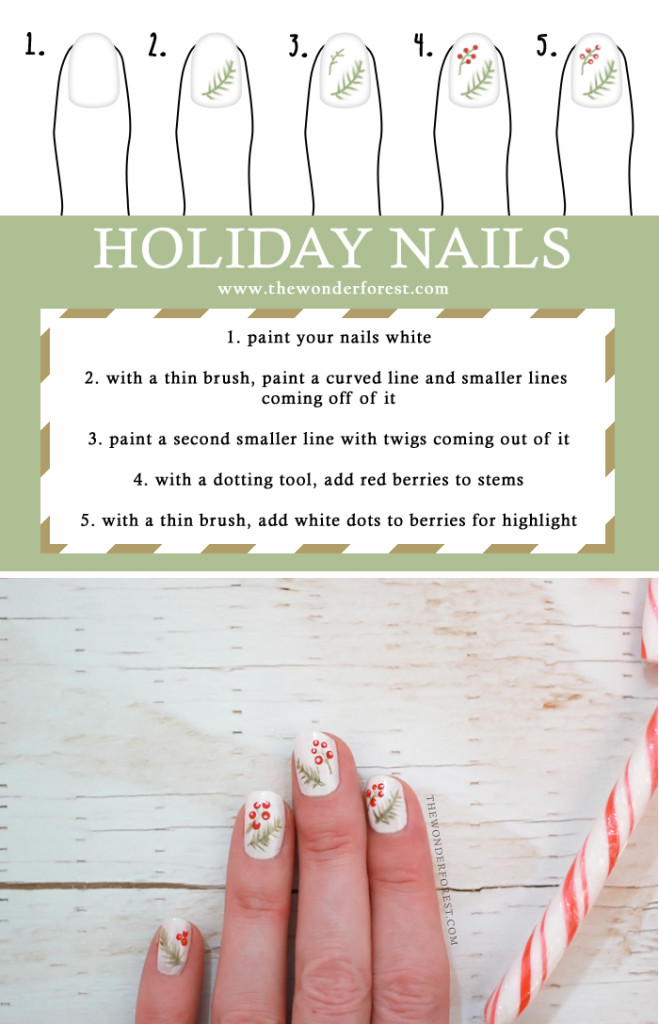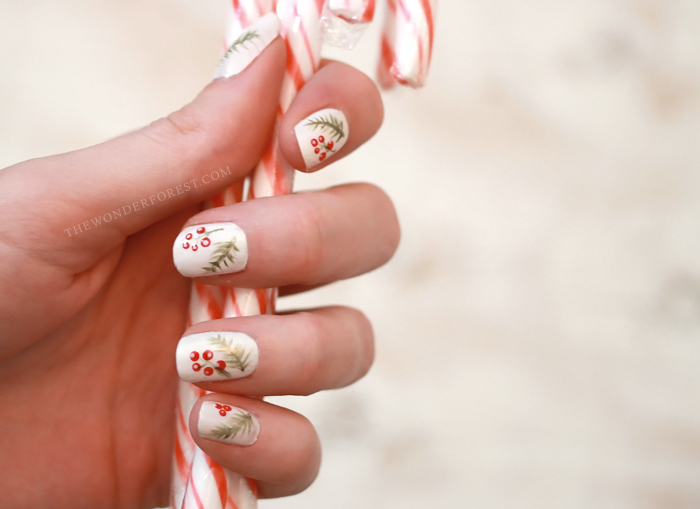 These holiday nails are super easy to do and don't take a whole lot of time! I was inspired by my latest December printable calendar design and decided to put some little winter inspired stems on my fingertips!
It only takes three colours and some nail art brushes to complete this design. White, green, and red. You can follow the directions above to achieve the look!
I used China Glaze polishes (OMG a UFO and With Love) and a cheap Forever 21 opaque white for the base.
I finished it all off with some Nutra Nail gel strengthener that I've talked about before and am obsessed with.
You can pick up some cheap nail art brushes on Amazon here (tip for artists: they make awesome watercolor brushes too!)
I hope you like this look! Let me know what you think!
Last Updated on