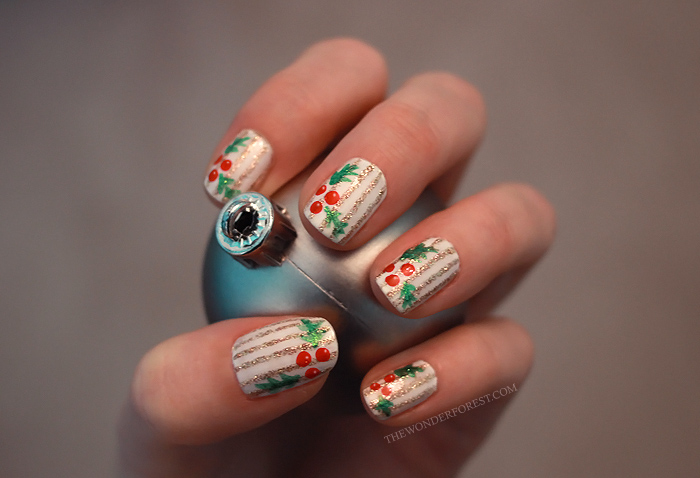 I've been having a lot of fun creating holiday inspired nail art lately (have you noticed!?). Someone asked me on Instagram if I could try a holly type design, so here it is!
I probably could have saved some time on this one if I hadn't decided to do the gold lines by hand and used tape instead, so if you try this feel free to use tape instead of a thin brush like I did.
The polishes I used for the gold and green are sparkle polishes, so my fingertips glisten in the light pretty magically.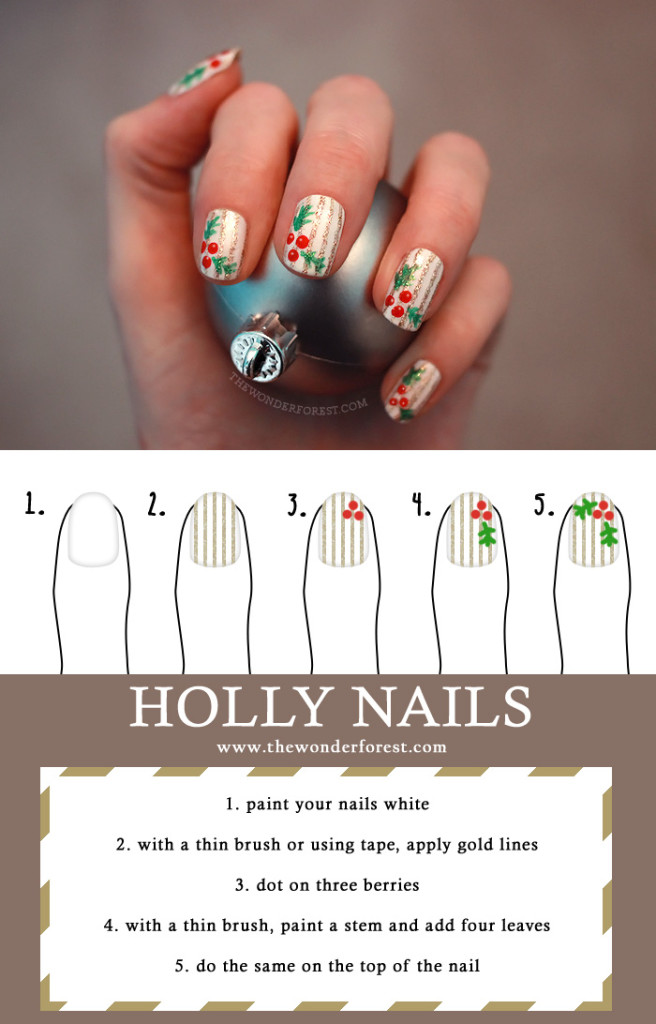 Polishes I used:
Last Updated on