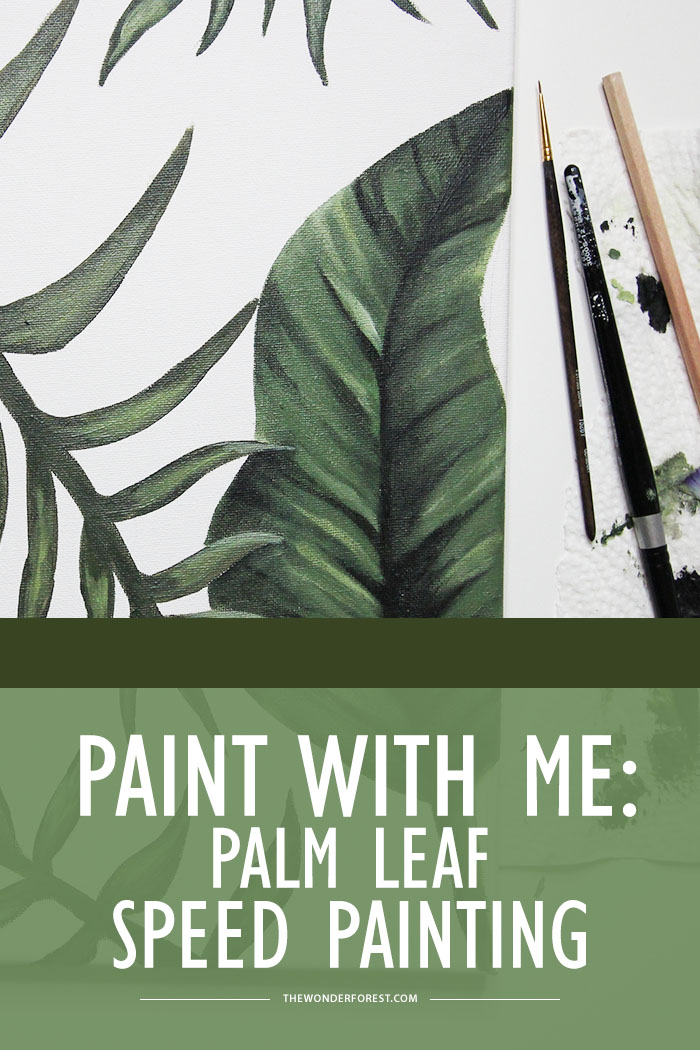 Hey guys! It's been a little while since I posted a painting tutorial, so I decided to do just that and paint palm leaves and banana leaves! I skipped the step-by-step walk through this time around and thought it would be interesting for you to just watch me paint for fun.
The process to create these leaves is pretty easy, and I'm confident that anyone could give it a whirl.  Just pencil in your placements, fill it in with a medium toned base green, and then add your shadows and highlights with darker and lighter tones. You'll see what I mean as you watch the video below!
For this painting, I used a cheap canvas, random standard flat brushes from any art supply store, and the acrylic paints I will list below. I also used a blending medium to aid in slowing down the drying process so that the colours would blend nicely as I worked on the large pieces. Enjoy!!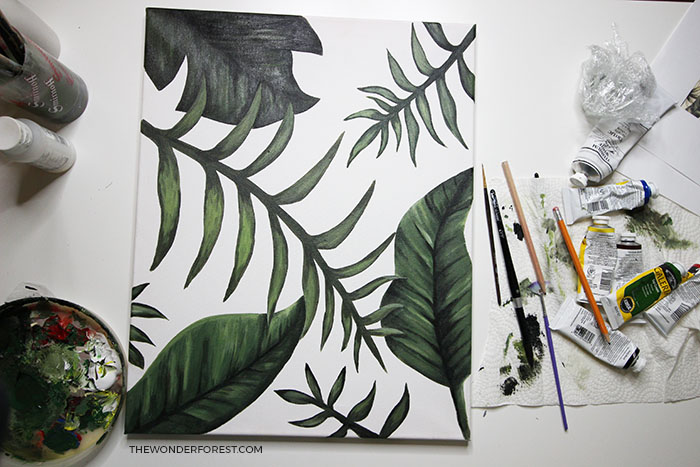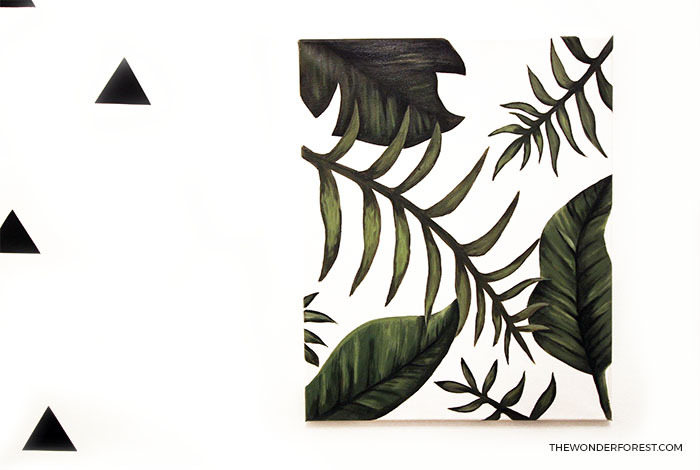 Watch how I paint palm leaves below:
The products I used and recommend are below:
Winsor and Newton Acrylic Set
Sap Green
Lemon Yellow
Ivory Black
Crimson
Cobalt Blue
Titanium White
16×20 Canvas (5 pack cheap ones)
Liquitex Slow Dry Blending Medium
Last Updated on