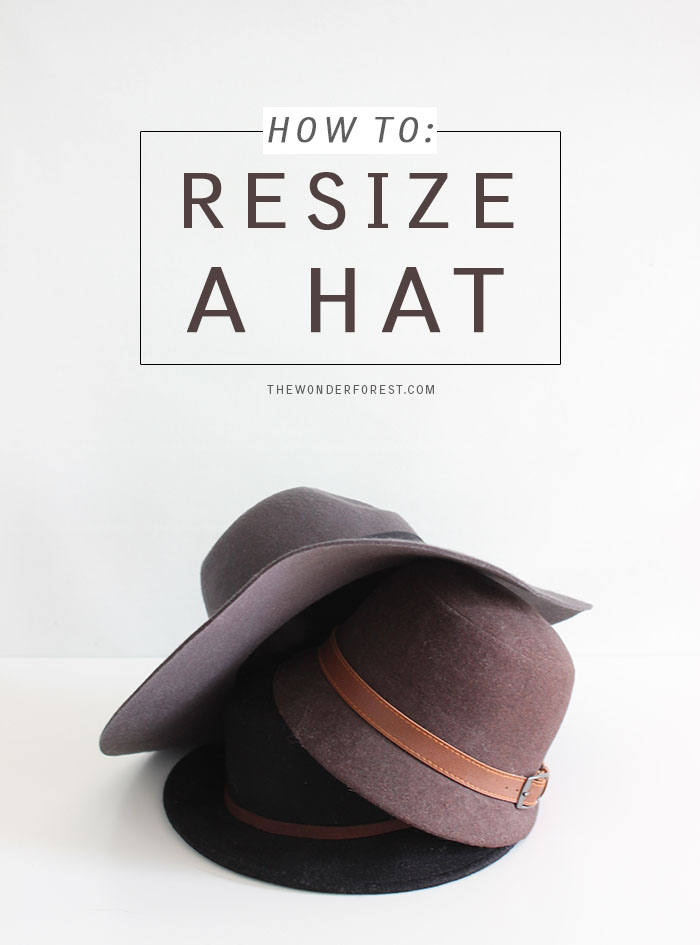 I've purchased lots of hats online and it's always a disappointment when they arrive and are too large for my head. I'm sure others can relate! The last thing you want is your hat to fall off or blow away in the wind when you're out and about. Luckily, there is a really (stupidly) simple fix for this.

Before I dive into it, I wanted to mention that my YouTube channel is going through some changes. I shared my thoughts about it here and said how it wasn't exactly the place I wanted it to be. With that, I'll be adding more videos like this one in the near future and making it more of a creative outlet with DIYs, projects, and how-tos. I'd love for you to subscribe here to stay updated and follow me on this transformation!
This is the first video in my new format, so I hope you like it. Now let's learn how to resize your silly hat! Click here to watch or view below:
Wasn't that super easy? I hope you like the video!
Last Updated on