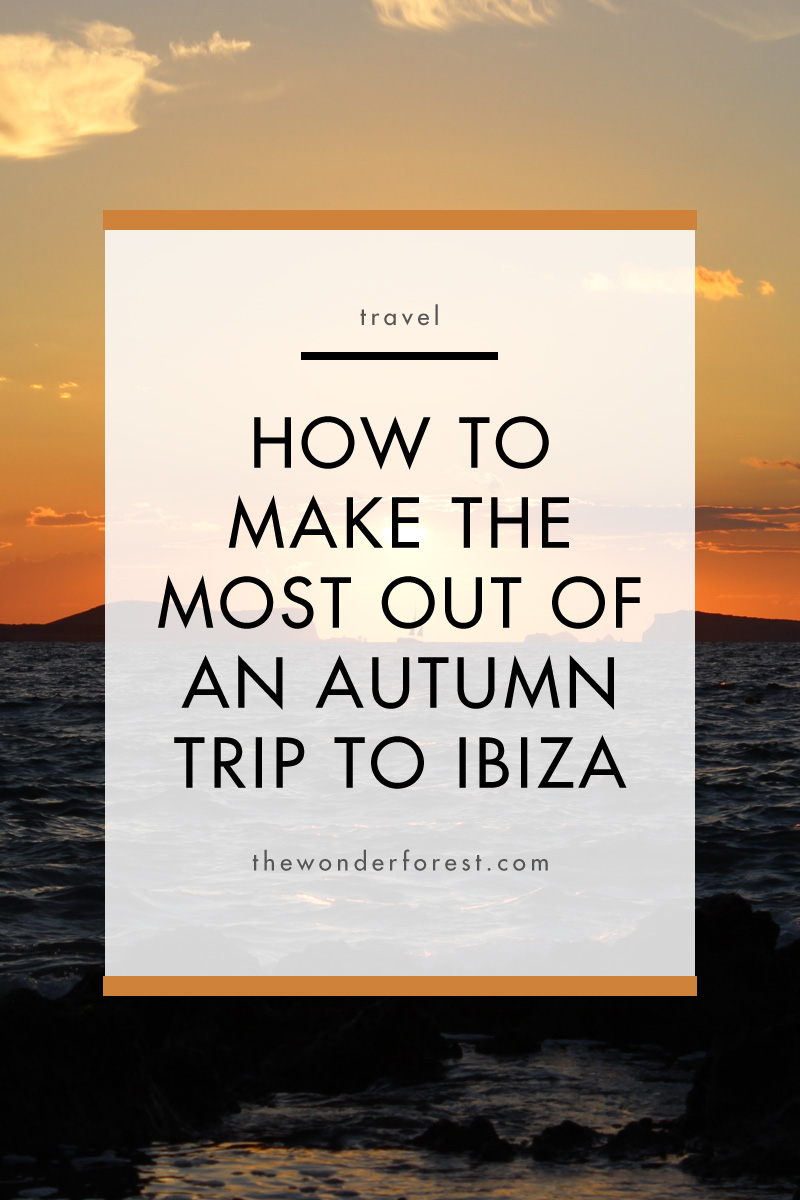 One of the biggest perks of studying abroad in Florence was having a one week long fall break in October. Some of my friends went on a ten-day cruise to Greece while some traded Italian cappuccini and pizza for Parisians macarons and picnics in Champs de Mars. I, on the other hand, decided to get some muchly needed R & R in Ibiza, Spain. My friend, Olivia, and I found RyanAir roundtrip tickets for less than fifty euro. Traveling on a student budget is quite doable in Europe! Here are five things to enjoy in Ibiza in the fall, should you choose to relax and unwind on Spanish island time.
Savour the Sunrises
Ibiza has absolutely stunning sunrises. Our AirBnB was within walking distance of a beach, and every morning we ate our breakfast (yogurt, juice, crackers, and fruit we bought at the nearby Lidl grocery store) on the jetty as we witnessed the sun rise and locals run on the firm sand. The breezy palm trees, white buildings in the background, and smell of authentic cuisine was the perfect backdrop to our mornings. The next time we go back, we'll have to check out the sunrise from different vantage points.
Take a Trip to Formentera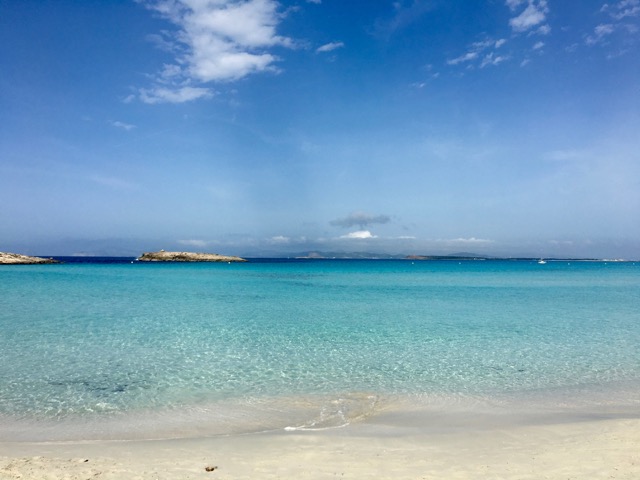 On the sunniest day, we took a ferry to a close by island called Formentera. We knew of the small island because of the advertisements we saw on our way from Pisa to Ibiza, but we didn't think we'd actually make it. Lucky for us, the ferry ran several times throughout the day––even in October. As soon as we got off the ferry (roughly one-hour travel time), we hopped on a bus that took us to Playa de Ses Illetes. I've been to St. John and St. Lucia, but this was the most beautiful beach I'd ever seen! The water was unbelievably blue and clear, and there was plenty of space to lay out our towels. I also checked off 'Going nude at a beach' off my bucket list. It's a social norm there!
Wander Through Dalt Vila (Old Town)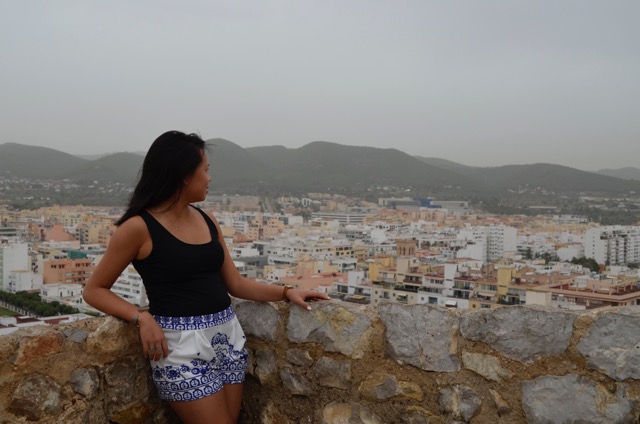 On our second day in Ibiza, we walked to Dalt Vila. There we explored the iconic castle and quaint town surrounded by narrow streets and island cats. It truly reminded me of Greece. On our way there, we popped into the long string of tourist shops on the main street. We finished our day of exploring with tapas at restaurants where the locals seemed to be. Take the time to discover more than the touristy aspects of Dalt Vila, and dive deeper into the history and culture of Ibiza.
Shop at Natura
Natura is a wonderful store that sells clothing, decorations, stationery, and more. Founded in Barcelona in 1992, we shopped and window-shopped in this store several times; there was such a great selection to look at. I got a pack of journals and a mug that says "It's coffee time." There's nothing wrong with a little shopping in between beaching and walking and eating!  
Enjoy the Emptiness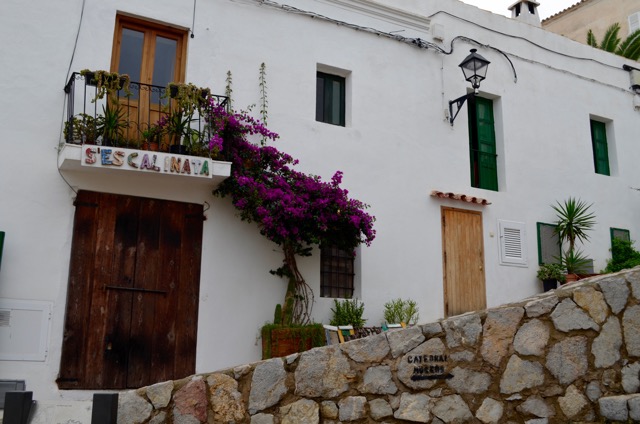 I would have never guessed that Ibiza was the world's most popular destination for partying while we were there in October. The island felt deserted! We didn't see many tourists, and not all the restaurants and stores were open (I'm assuming they were the most touristy ones). The infamous nightclubs were also closed for the season. The peace and quiet was greatly appreciated and made it easier for us to enjoy our vacation.
Some travel tips:
Stay at an AirBnB. You'll save so much money compared to staying in a hotel, and there's a great variety to choose from on the site.

Carry snacks with you! We actually wound up stuck at Playa de Ses Illetes without enough food or water. The snack shack was closed! I don't wish a

Castaway

experience for anyone, even if it's brief.

Try seafood paella at least once during your stay. It's very tasty!

Watch your spending. Prices are definitely cheap in Ibiza compared to most places. Take out some cash and use it wisely.

Advil should be the only pill you take in Ibiza.
Last Updated on