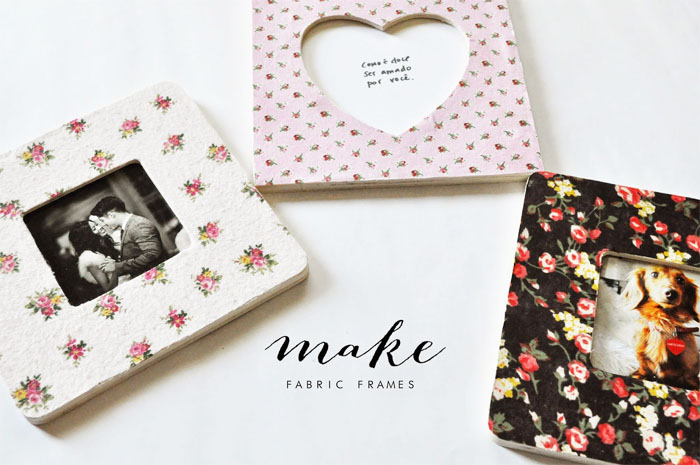 Post by contributor Melisa of Pie N The Sky
I've made it a point this year to print out more photos. With everything being digital these days, I sometimes forget to make a hard copy, or even to display our photos in our home. I've been thinking up a few ways to display our photos and these fun frames are one of them!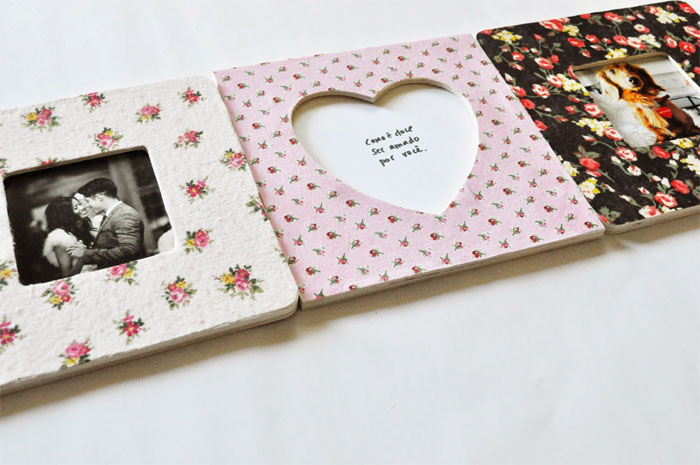 S U P P L I E S :: fabric, wooden frame, mod podge, scissors, pen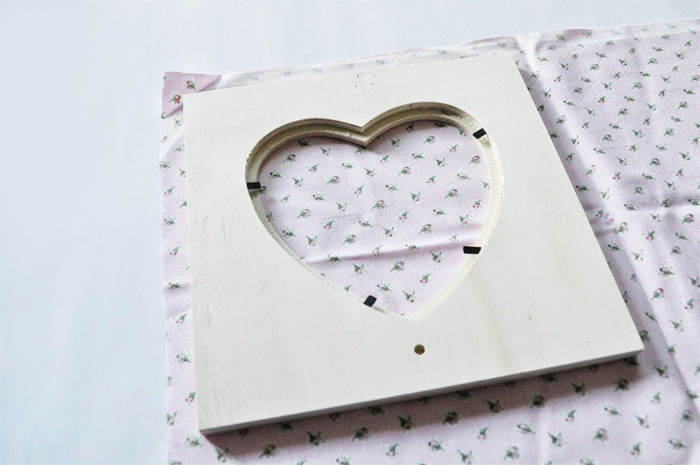 1) Choose your fabric and lay it out. place your frame face down and grab your pen. trace the shape of your frame onto your fabric; both the inside and along the outside.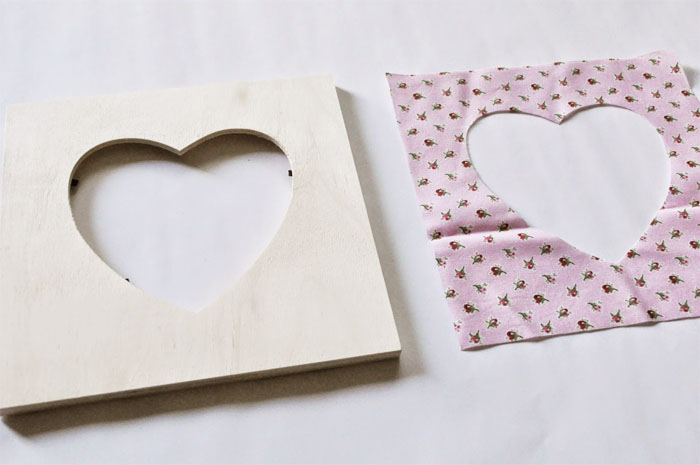 2) Using your scissors, cut out the shape of your frame on your fabric. try and stay as close to the line as possible, as the shape will need to be pretty precise.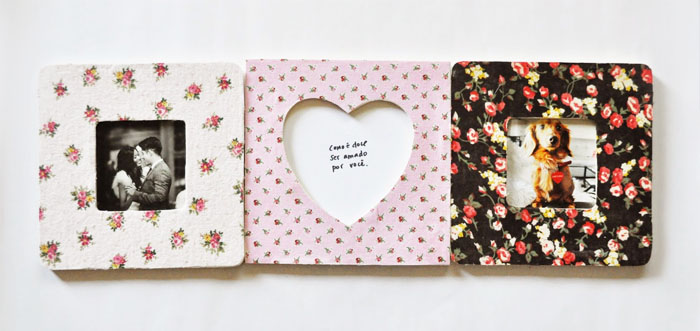 3) Grab your Mod Podge and spread a thin layer across the top of your frame. it may dry quickly, so feel free to add a second layer. when you've evenly spread your Mod Podge, place your fabric on top of your frame and press firmly. you may notice a few wrinkles, but those can be "pushed out" by simply running your finger across the fabric from end to end. let dry for 15mins.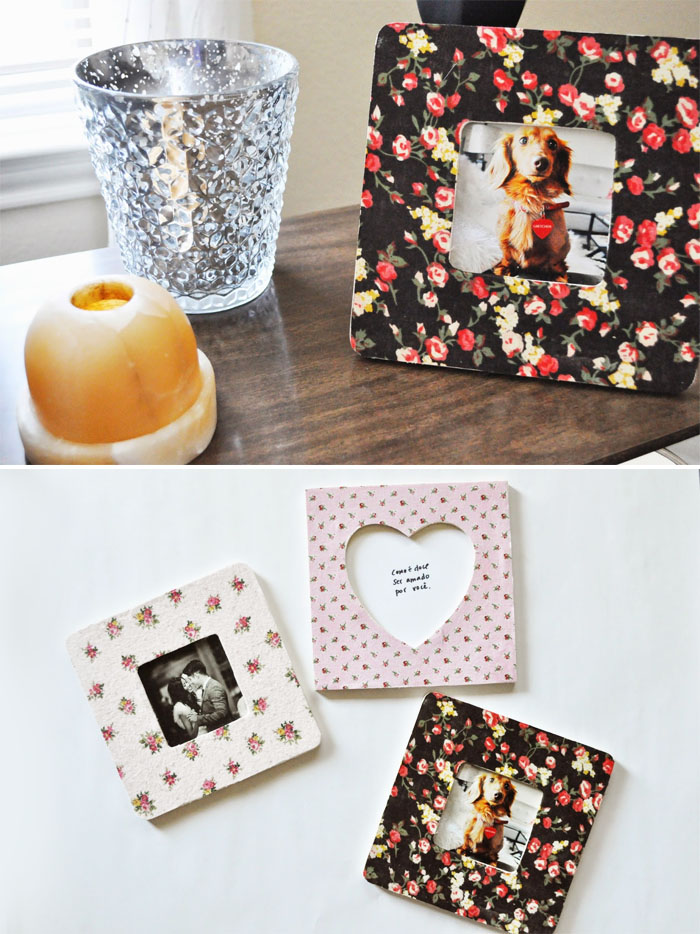 I love the way these came out and it cost me less than $5 to make all three! There are so many fabrics to choose from and different ways to customize. Have fun with it!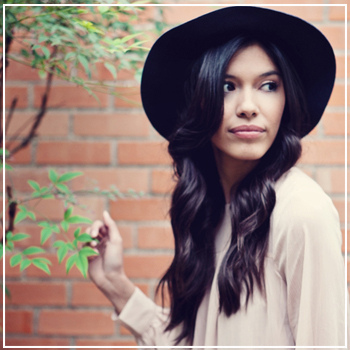 DIY CONTRIBUTOR | posts
Melisa is a 25 year old wife, blogger, entrepreneur and adventurer living in Texas. She loves to create and longs to bring beauty to the world. Her blog, Pie N' the Sky is dedicated to to sharing her life, creativity, and style.
Last Updated on