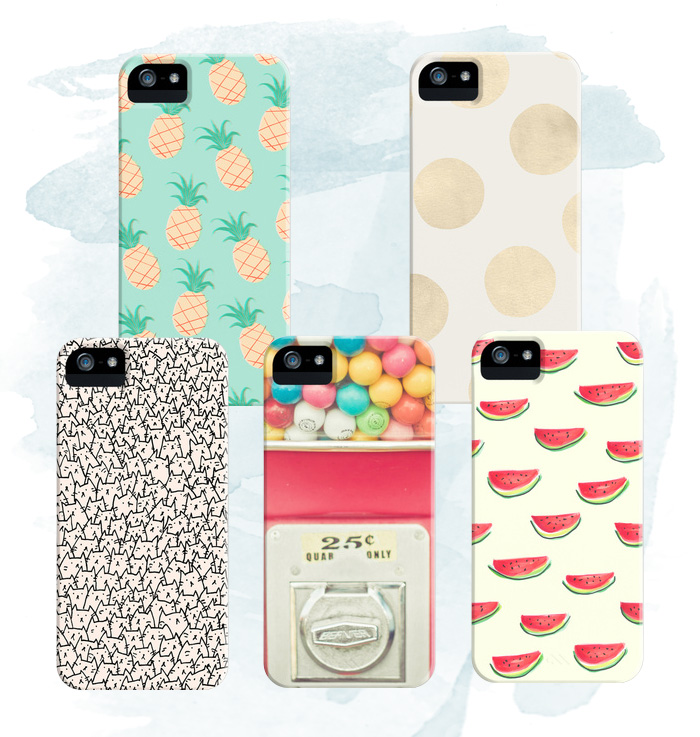 Maybe it's the fact that summer is just around the corner, but I'm totally loving bright designs and repeated patterns lately. I loved the first case above so much that it now has its pineappley plastic arms wrapped around my iPod.
My favourite place to shop for new cases is Society6… not because the selection is huge, but because all of the designs are made by independent artists. They are totally unique and you don't really have to worry so much about everyone else having the same case as you! Which one is your fav?
From top left to right: Pineapple case, Gold Polka Dots case, A Lot of Cats case, Rainbow Bubblegum case, Watercolor Watermelon case.
p.s. Thanks so much for all of your love and downloads of DoodleSnap! I'm in a really happy place right now and that is a big part of it. I wouldn't feel as inspired to create new things if it weren't for you guys 🙂 <3
Last Updated on