Being able to create something quickly and easily that looks totally legit, is something that I love doing. With a $10 scarf, I created this soft and flowy kimono and am going to show you how to do it too!
This is a really quick project (perfect for the weekend!) and once you're done, you'll probably want to make dozens!
The great thing about this kimono is that it can be totally unique and you can use any patterned scarf you like.
You could also try it with a couple yards of fabric if you don't have a scarf handy.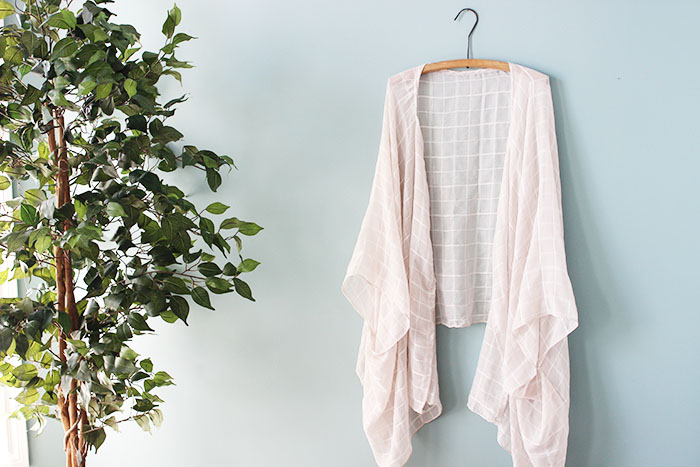 All you will need to do this is:
A large scarf
Sewing machine or needle and thread
Scissors
To learn how to do this, watch the video here or click play below!
Wasn't that easy? Will you try it too?
p.s. Try making this flower crown to go with your new kimono, or some distressed high waist shorts!
Last Updated on