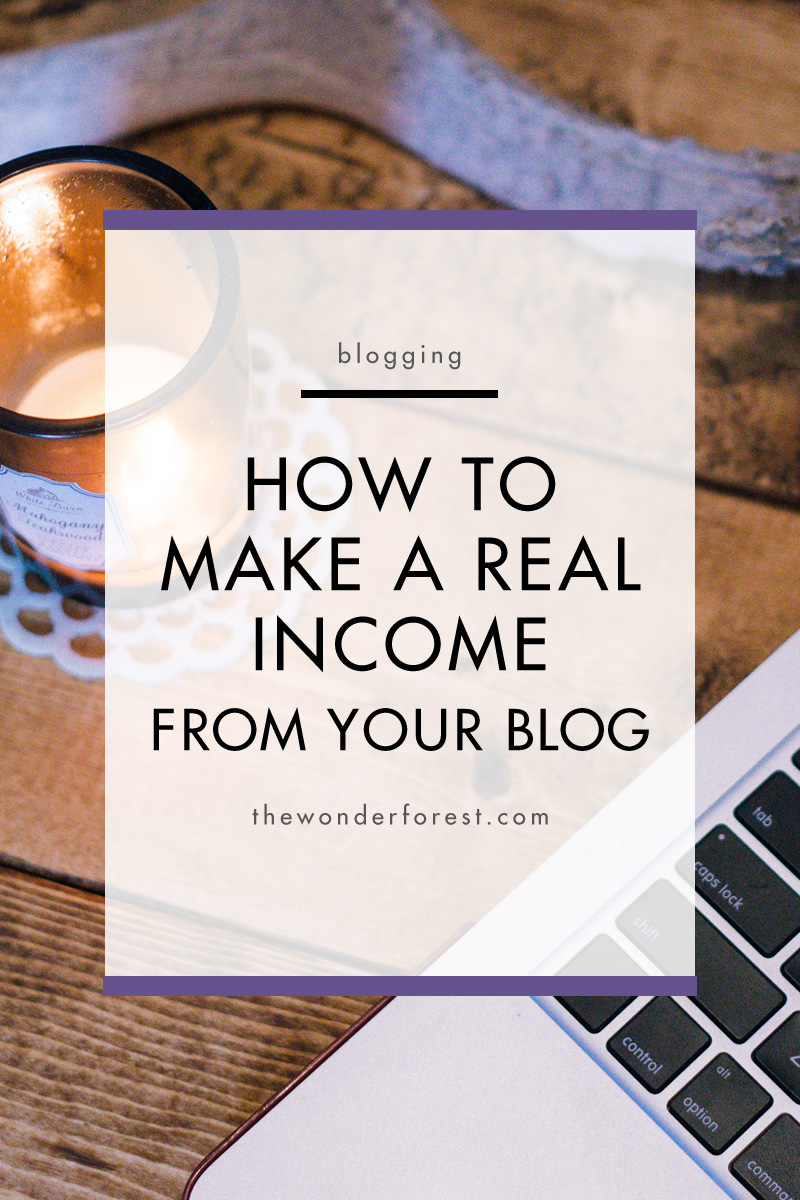 In today's world you don't have to know someone who knows someone who can help you get started. You just get started and you make those connections yourself via social media.
I mean, how amazing is it that you have complete control of whether or not you turn your blog into a business? There's no more blaming the outside world for things beyond your control because the digital world puts the reigns in your hands. With that being said, no matter how big or small your following is, I'm going to show you how to make a real living from blogging.
Find Your Niche
I'm sure you've heard "find your niche" a thousand times but you probably haven't heard why. Because there are so many bloggers trying to be everyone and do everything at one time, it's rare you come across an expert in one particular field. I don't know about you but I'm not going to ask a lifestyle blogger who dabbles in travel where to go for my honeymoon. I'm going to ask an expert travel blogger like Tuula Vintage.
Finding your niche makes you stand out in the noise, which is what will ultimately drive people to your blog. Not everyone is going to like what you have to offer and that's ok because those people aren't going to keep your blog alive. It's the people who are searching for something specific that are going to fuel your endeavours
When all else fails, remember this quote, "Starbucks started with one cup of coffee". Become a master at one thing and the rest will fall into place.
Solve a Problem
Once you find your niche, it should be pretty easy to find your readers' pain points. Creating content around your niche helps you get feedback and opens a line of communication with your readers. And from those dialogues you'll find common complaints. Those complaints are your ticket to add real value by solving them.
Fitness guru, Kayla Itsiness did this by inspiring girls to have a positive body image. She solved a problem by sharing how to get fit and healthy. She did this through creating simple at home workouts, healthy eating habits, and inspirational stories from girls all over the world. Genius!
Sell a Product/Service
The key to making a living from your blog is putting the solution of your readers' problems into action by selling something. So Kayla Itsiness found her niche, found a solution to a problem in her niche, and then capitalized on it by selling workout guides, diet plans, workout gear, and a mobile app. And I don't think she'll stop there, but even so she certainly has this whole blog/business thing down. Wonder Forest founder Dana does this with phone cases, accessories, and home décor.
But again, don't run into this thinking, 'I want to make this, do that, and create this!' because you'll most likely burn out. Start with one product, and when that product is successful or not, make another one. Making a living from blogging is all about trial and error, finding what works for YOU.
Since I'm new to the WF family, I'd love to check out your blogs! Comment your blog URL below.
Follow me – Blog Instagram YouTube Snapchat @notanothrblonde