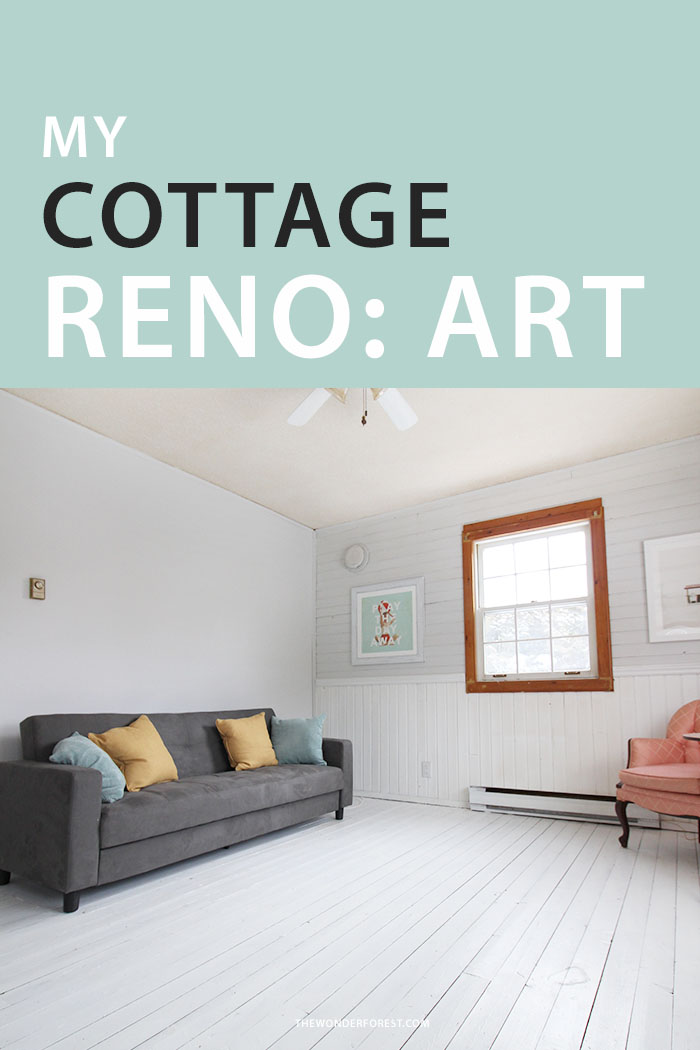 Hey guys! Welcome to my project cottage.  You may have seen me posting bits and pieces of this place over on Instagram, but I've never officially welcomed you inside!  I purchased this house back in October with intentions of renovating it and using it as an income property, but the more I transformed it, the more I wanted to keep it for myself for a while. Oops!
As you can see from that single before/after shot, it needed a lot of love. While this transformation is still a work in progress, I wanted to start sharing the process as I go.  Initially, since it was supposed to be a rental property, I had decided to leave it unfurnished. Those walls and the big empty spaces started pulling at my heart strings after a while, and I decided I just had to start decorating it to really bring it to life. I'll obviously be adding in more furniture and decor, but let's start with the walls.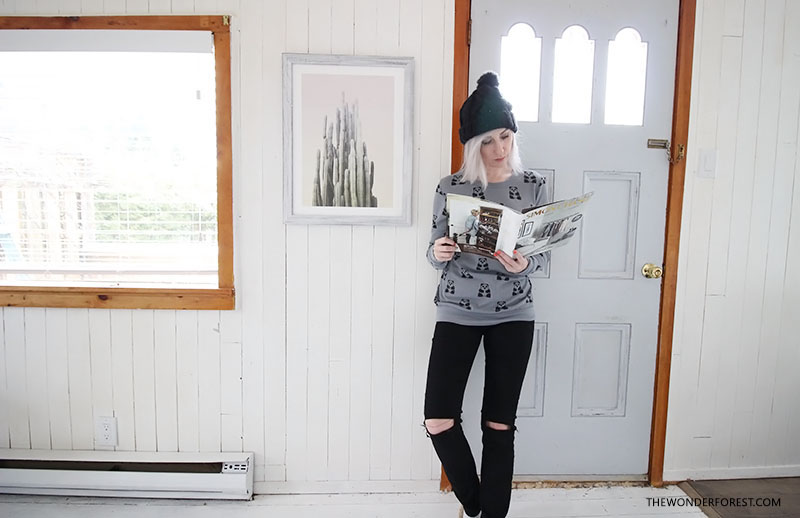 Summer Yellow Cactus by Wilder California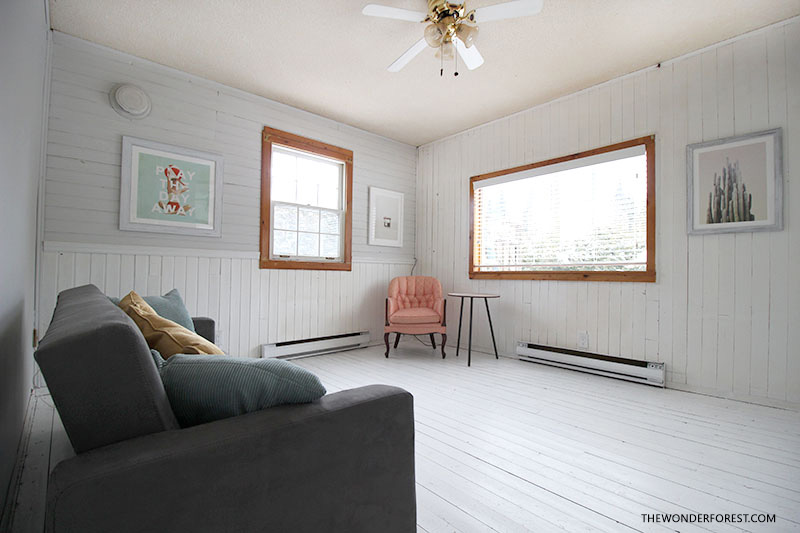 From the moment I saw this house, I knew I wanted all white everything. The light was perfect in the front living and kitchen areas and I wanted to emphasize that brightness while sprucing it up with colourful furniture and decor as I go along. I took on the task of painting every inch of the cedar paneling before making my way to the floor… which just so happened to be original hardwood underneath 4 layers of carpet, vinyl, and who knows what else.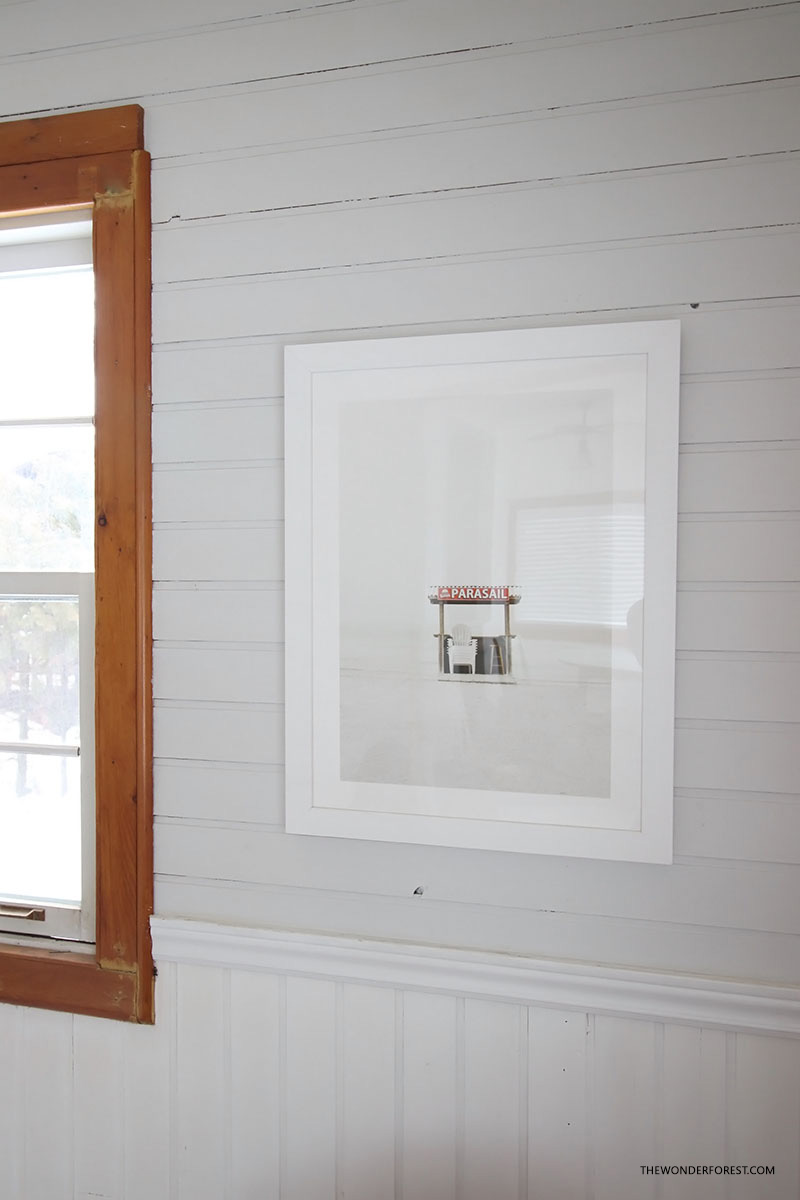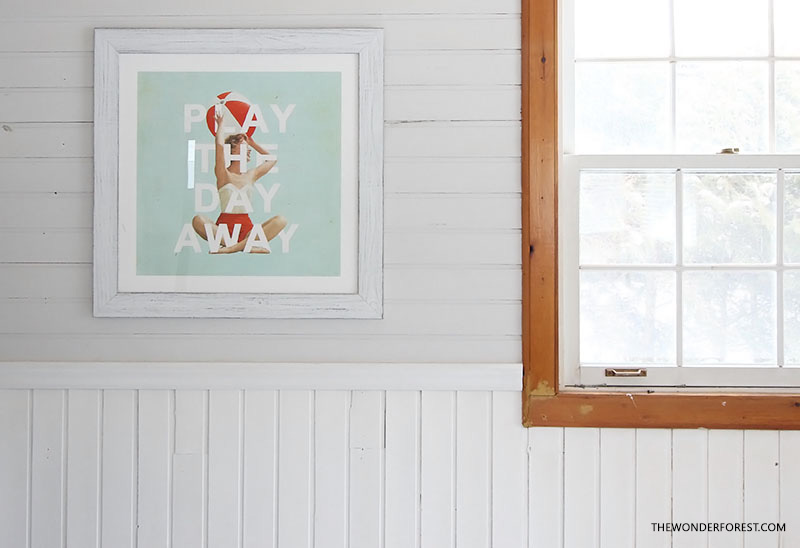 Play The Day Away by Heather Landis
Since the white space was pretty intense, I brought in some artwork to add pops of colour to the walls. I fell so in love with these pieces from Minted that they will be inspiring the rest of the decor throughout the room!  Since the cottage is located just 2 blocks from the beach, I obviously had to keep a bit of a summery/beachy vibe going, and I was able to do that through my choices of artwork.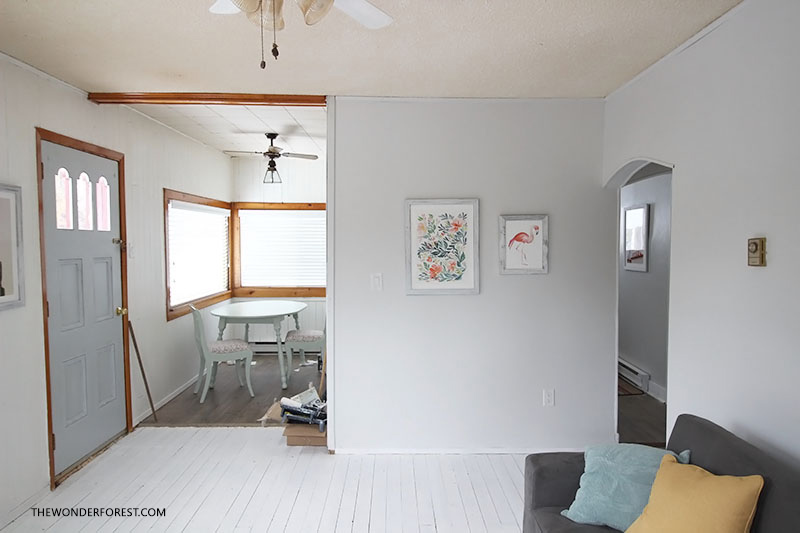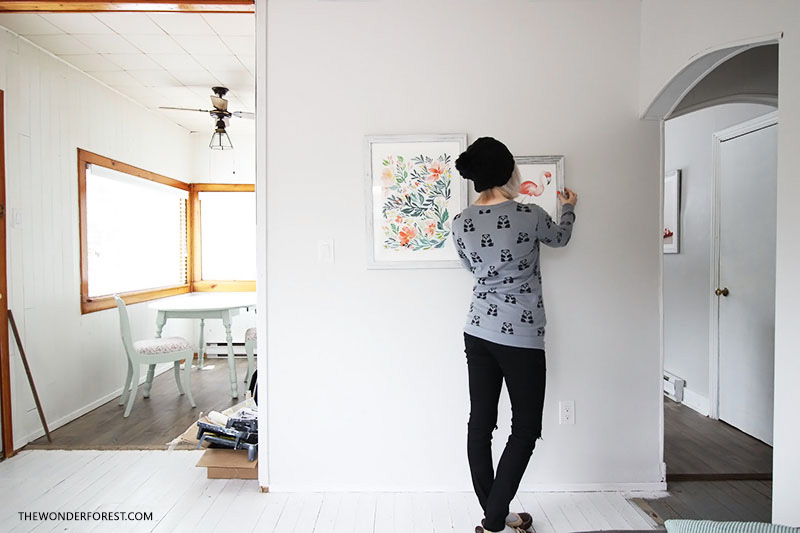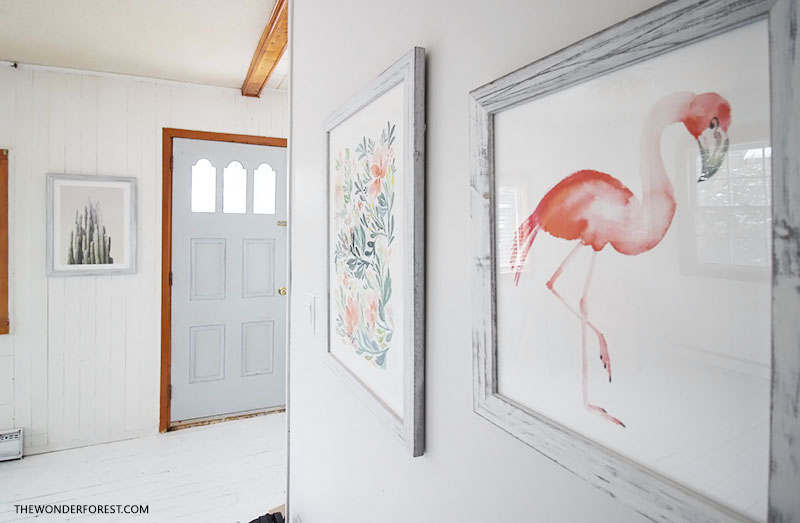 Dancing Peonies by Natalie Malan | Flamingo Road by Smudge Design
Minted is an online marketplace that connects you with independent artists from all over the world. Minted sources it's pieces through on-going art competitions. Being an artist myself, I am all about supporting other artists and choosing the perfect piece from their collection that makes me smile. Knowing that these pieces were each crafted by individual creators just makes them so much more special!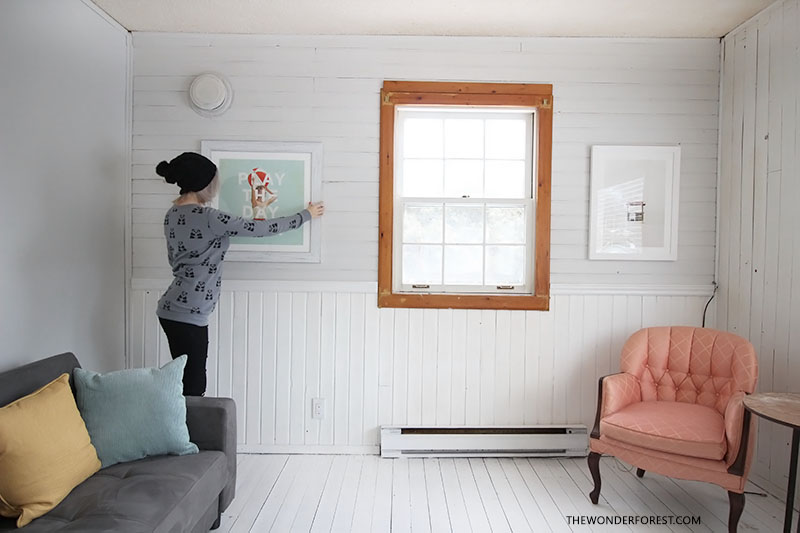 I can't wait to share some more before and after shots with you of the rest of the house and really dive into the details!  I mean, the kitchen alone deserves its own post: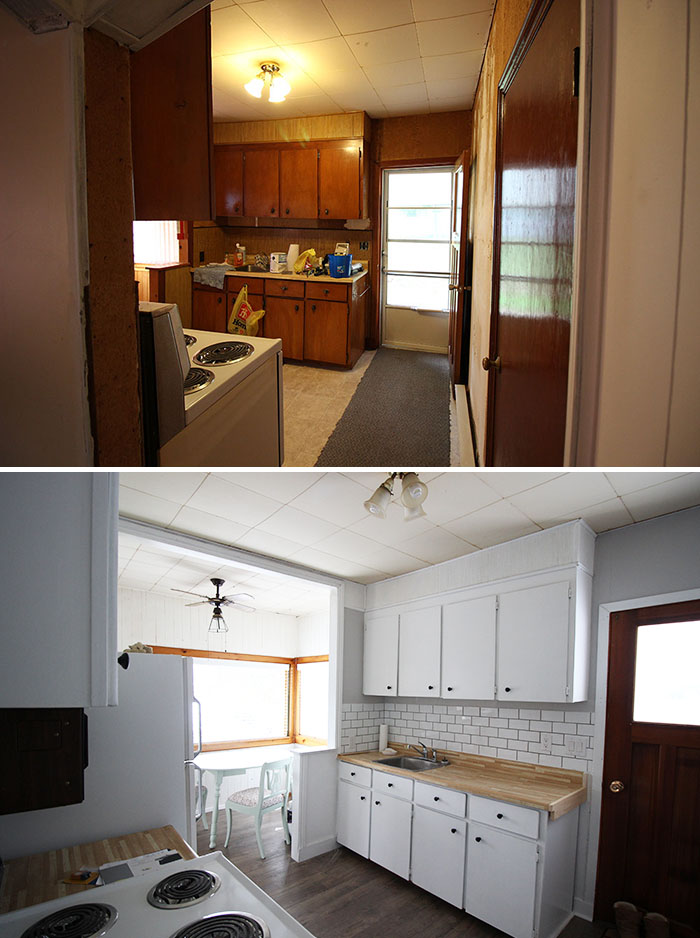 Stay tuned for more updates and be sure to follow me on Instagram or Snapchat (wonderforest)! I snap when I'm over there working, so you can really see things in action!
Last Updated on