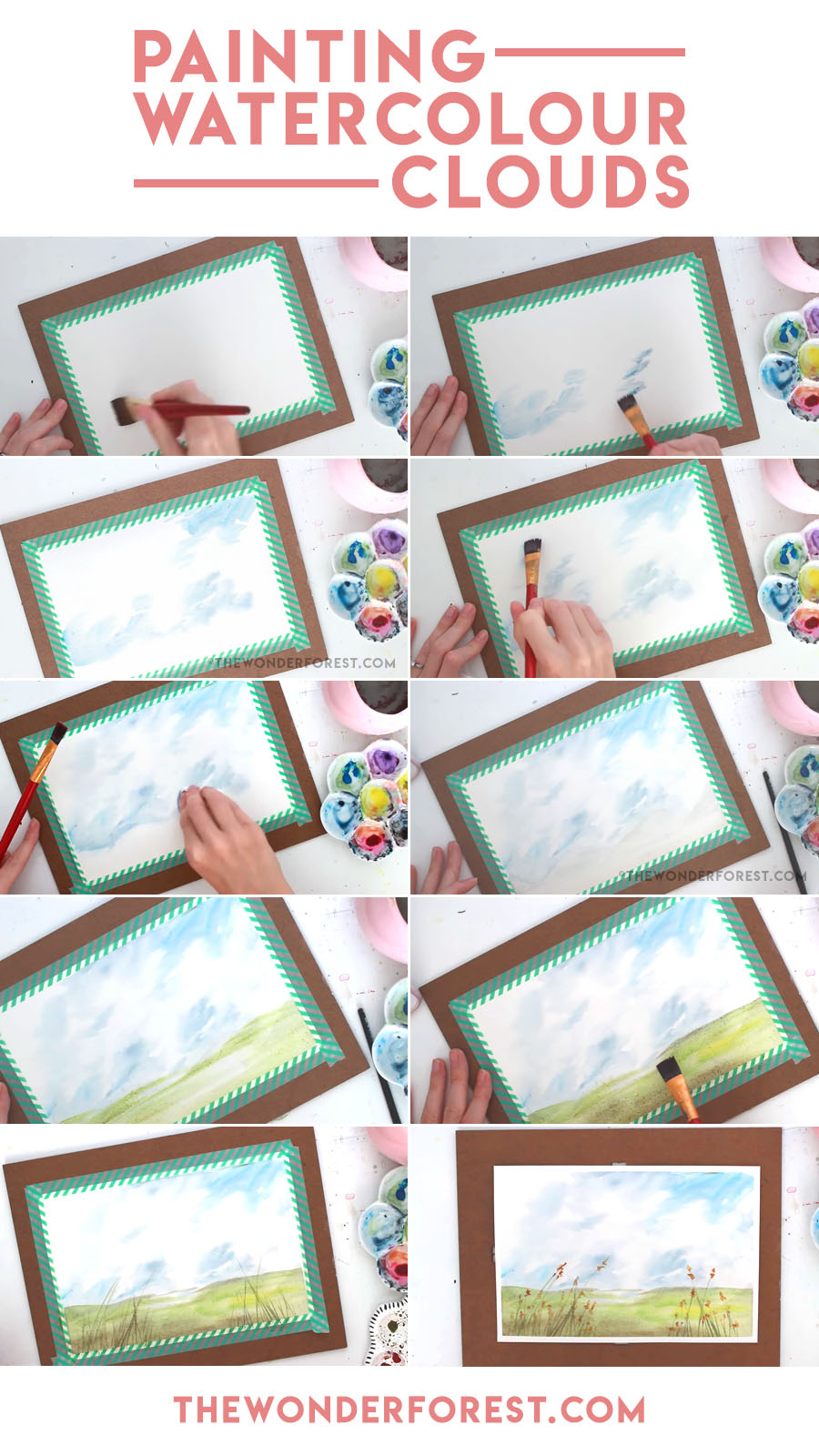 Hey guys! I'm back with another watercolour painting tutorial!  
One of the most common painting questions I receive is: "how do I paint watercolour clouds?!" 
Today I wanted to share one of my go-to methods for creating awesome looking skies using a single brush and wet paper.  There are a few different ways to do this, but in this tutorial I wanted to focus on a more realistic, wispy looking cloud as opposed to perfect little fluffy, illustrated clouds.
I'll show you how to create the sky and then finish off the piece with a simple field and foreground detail.
I think this effect works great for landscapes and you can always add a touch of colour to the blue areas to represent a sunset or sunrise. The best part is that every time you do this, the result will be different just like a real sky.
I've filmed the whole process for you to follow along with.  You can watch it here or click the play button below.
For this project I used:
Winsor & Newton Paint (Indigo, Cerulean Blue, Sap Green, Raw Umber, Medium Yellow, Indian red)
Generic flat synthetic brush
You really don't need any fancy supplies to do this.  A heavy watercolour paper (300 gsm is recommended), a few paint colours, and some basic brushes should do the trick!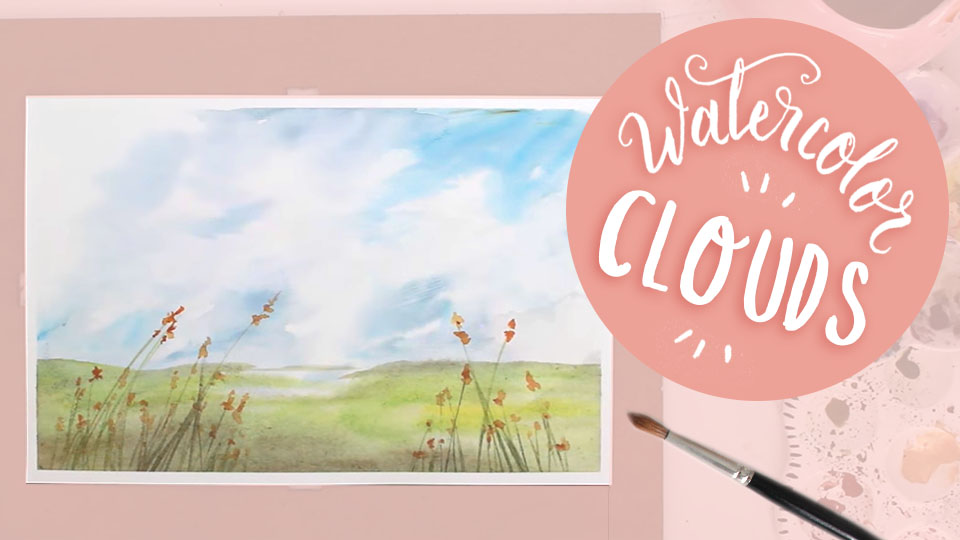 I hope you enjoyed this tutorial and I would love to see your watercolour clouds! Just tag me on Instagram (@wonderforest) to take a look.
You can also now order my book Watercolor With Me: In The Forest from online book stores and retail outlets. A full list of retailers can be found here!
Last Updated on