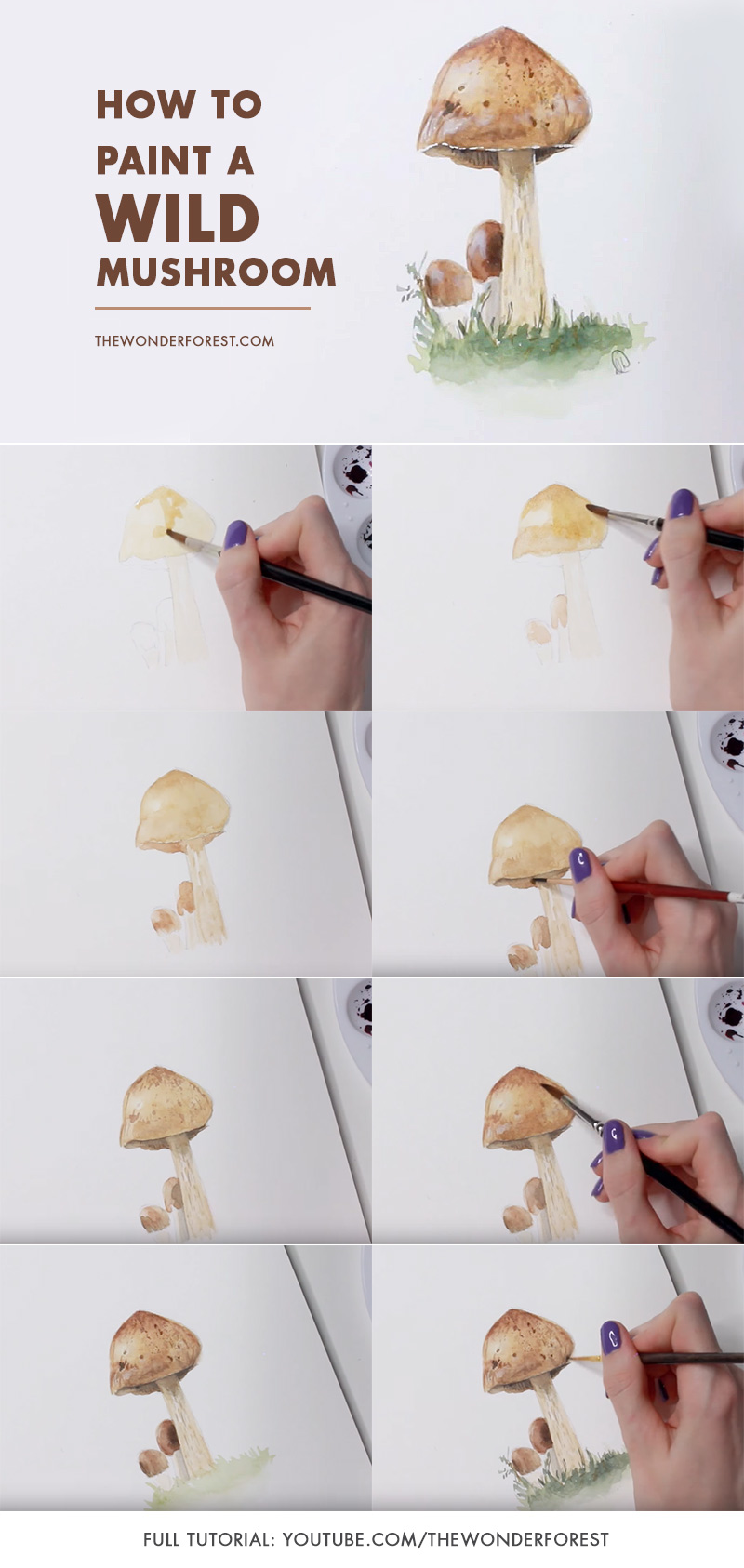 I've added a new painting video to the Wonder Forest YouTube channel for all of you aspiring artists!  This time, I decided to record my process of creating this wild mushroom in watercolours.  This mushroom was painted in layers, working from light to darker values and drying with a hair dryer in between passes.
You'll want to start out with a light sketch and then mix your lightest tone for the base colour.  From there, add different shades of raw umber mixed with yellow ochre and continue building the texture.  For the full speed painting, click here or press play below!
If you are a creative person who is new to watercolour painting, you might find my free Getting Started With Watercolour video series helpful before you dive in!  I go over some things you need to know before you begin so that you can be prepared.
I hope you like the video, and if you enjoyed it please give it a thumbs up to help me out! 🙂
Last Updated on