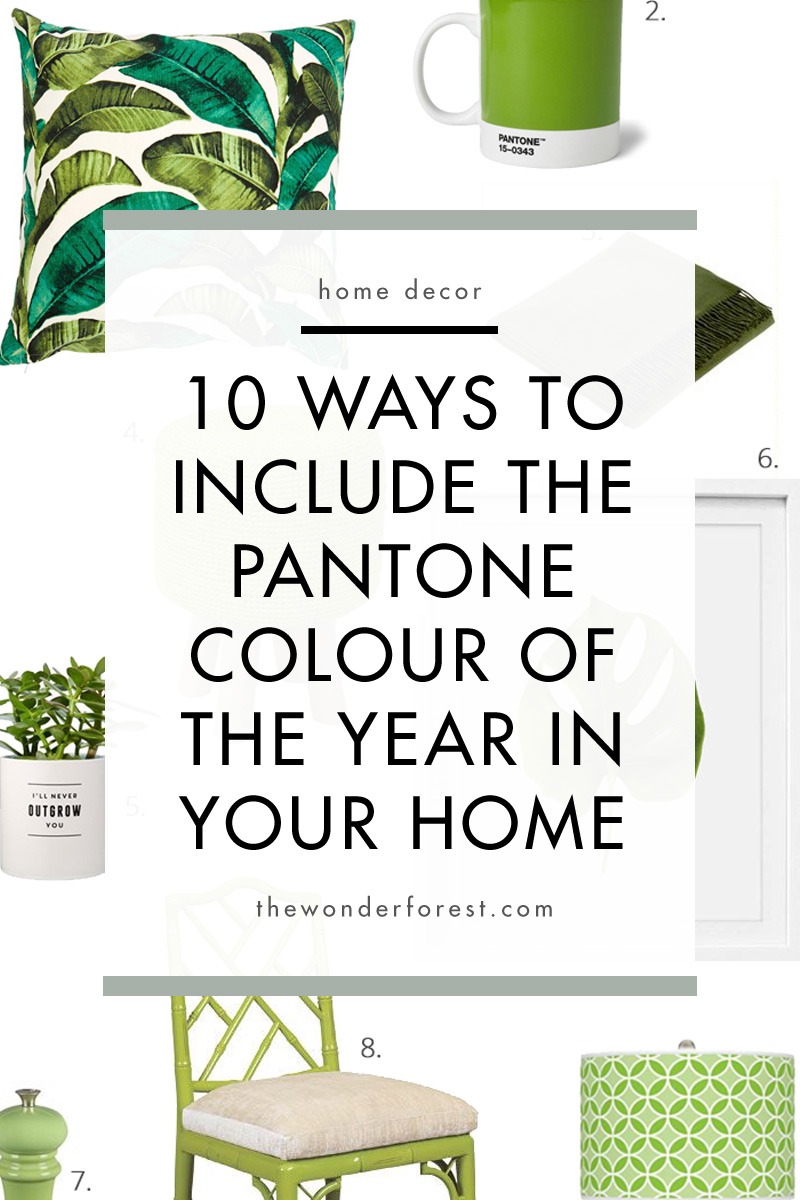 Keeping your home up-to-date with the latest trends in colour isn't as hard as it seems! It's amazing how the simplest things can instantly transform a space. Today, I'm going to show 10 different and affordable ways you can include Greenery, Pantone's Colour of the year 2017, into any space in your home.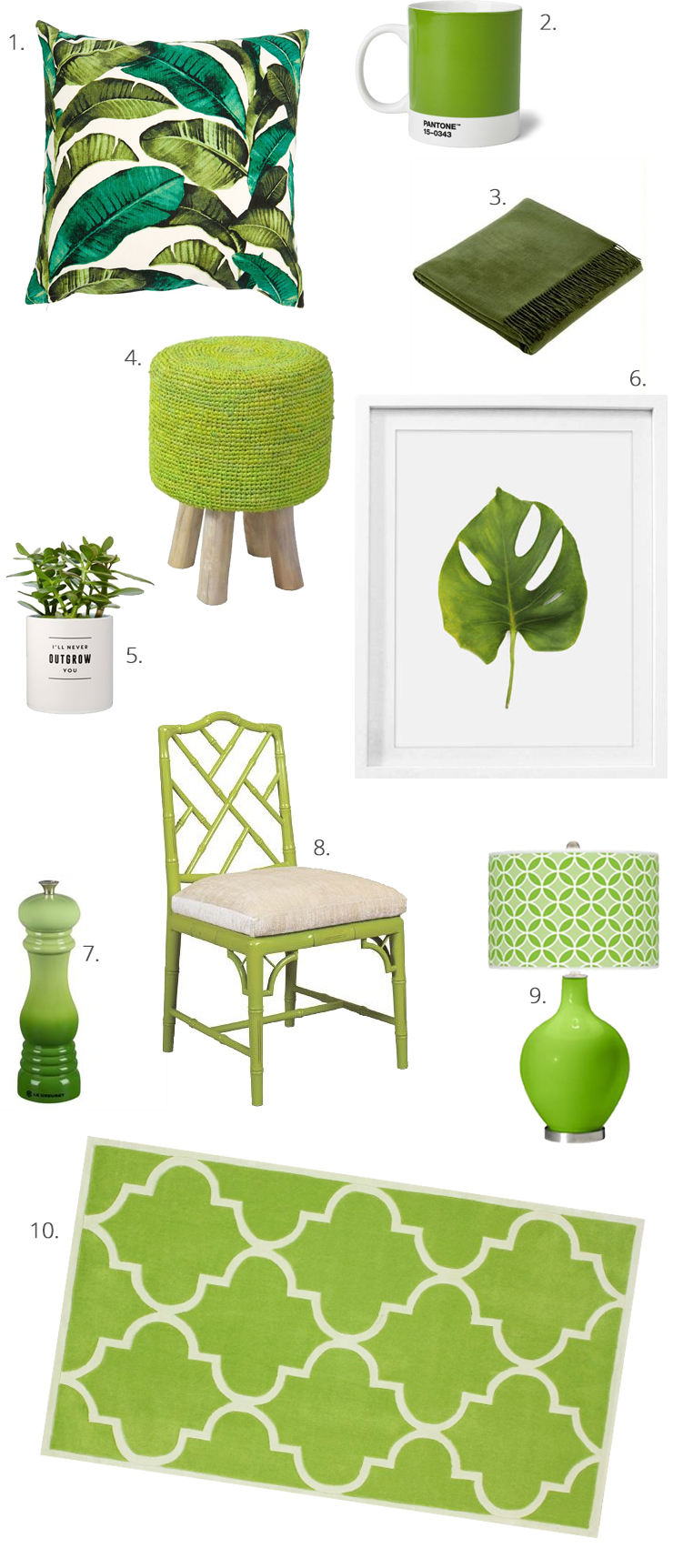 1. Throw pillows are an affordable way to update any space, all you need to do is switch up the pillow cover! This botanical pillow from Indigo is the perfect way to add some extra colour to your space.
2. What better way to add some greenery to your home than with an official Pantone Colour of the Year mug! Mugs aren't just for coffee either – they can be great for solving organizational problems.
3. A cozy throw is a great way to transform any space, this one is from Indigo.
4. How cute is this little step stool?
5. What better way to incorporate Pantone's colour of the year than by actually adding some greenery to your space! This vase is from Indigo.
6. Changing up your artwork every so often is a super affordable way to make sure your room says up to date. I love this print from Melinda Wood Designs.
7. Kitchen tools and utensils are often overlooked in home decor, but they can be statement pieces too! This salt and pepper set from Indigo is sure to impress.
8. Refinishing an antique chair is a great way to introduce colour into your space.
9. Isn't this green lamp from Warisan Lighting fun?!
10. Last but not least, modern rugs are another great way to add some colour!
Last Updated on