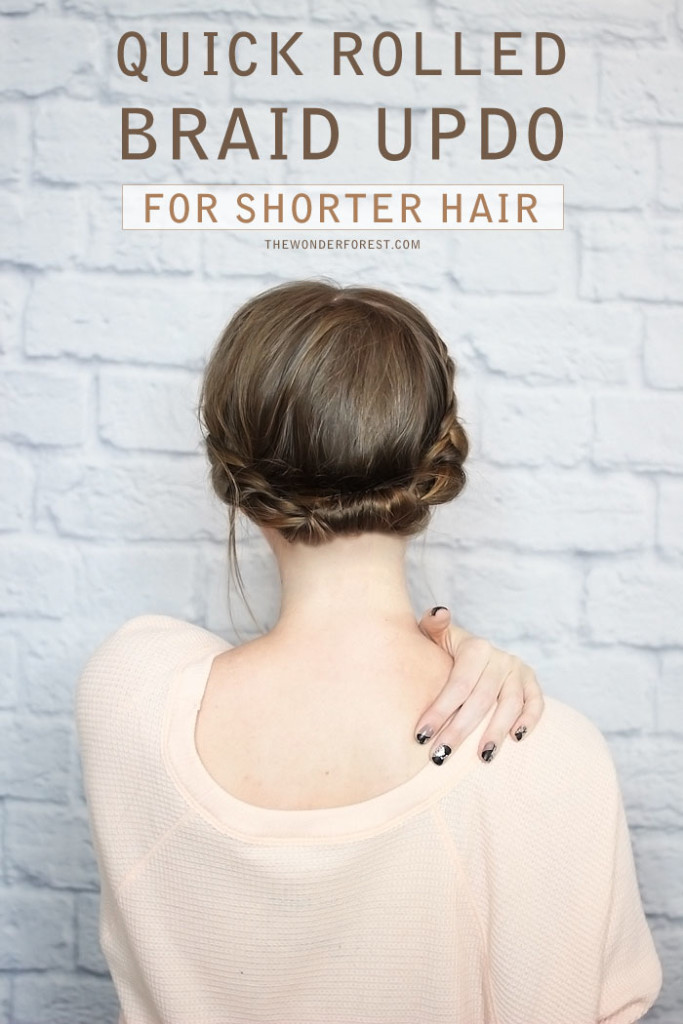 Here's another hairstyle I threw together while experimenting with ways to do my shorter locks. As always, this is quick and carefree and is nice when you just want to get the hair out of your face for a while.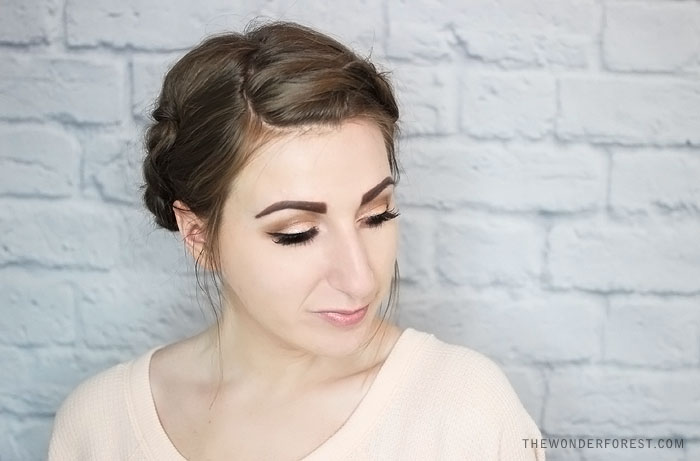 1. Start with a deep side part and grab a chunk of hair from the front section
2. Begin a dutch braid, or reverse braid, by passing pieces underneath each section instead of on top like you would a normal braid.
3. Begin incorporating chunks from the top and bottom layers of your hair as you go, in typical french braid fashion. When you get to the back center of your head, pin temporarily.
4. Do the same on the other side.
5. When you get to the end, gather both of the finished braids
6. With the remaining bits of hair, roll everything upwards and continue until tight. Pin in place.
I hope you like this one and be sure to check out my messy braided ponytail and braided crown for shorter hair as well!
Last Updated on