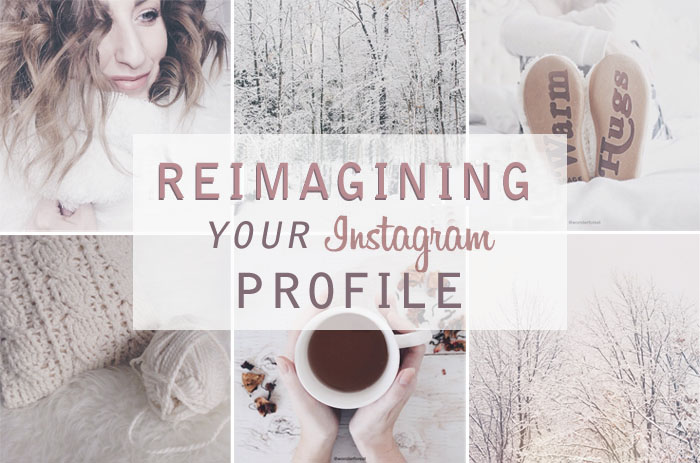 It's no secret that I love me some Instagram. I'm on that site probably more than any other social network site, either scrolling, looking for new people to follow, or posting my own photos to my collection.
I cannot seem to put the app down until I have successfully scrolled through every new photo that I missed while sleeping/eating/working/living an actual life (I can't be the only one, right?).
I made a decision a couple of weeks ago that I would "upgrade" my Instagram content and try to make it a warm, cozy place that others might want to step foot into.
My mind is naturally very scattered with ideas and I was beginning to see that with my previous shared shots. I didn't want a scatterbrained space anymore… I wanted a clean, inviting one that makes you just want to grab a cup of coffee and stay a while.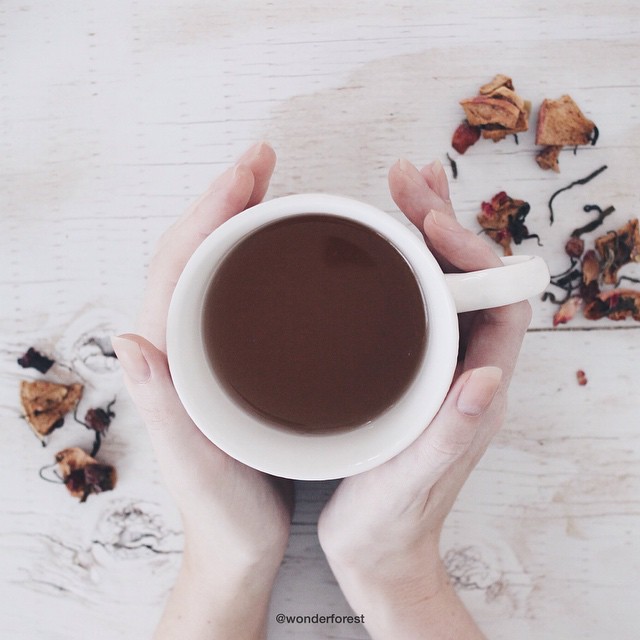 See how images can do that to us? I know immediately when I am attracted to someone's feed and when I am not. Beautiful images and styling really speaks to me and screams creativity without having to say a damn thing.
To be able to put your thoughts into photo form instead of just snapping a photo of yourself and calling it a day seems to be how a lot of popular InstaPhotographers have found success.
So I thought about what my favourite types of photos to look at were and what they had in common and decided to start creating my feed like that.
If you hop on over to the @wonderforest Instagram now, you will see that everything is calm and simple and mostly white. I love it. It's a reflection of my clear mind and even puts me in that state of mind when browsing through my own snaps.
Shortly after making the change, I noticed an increase in followers and comments along the lines of "your feed is so pretty!". Thanks, that's what I was going for! *wink*
So with that, although I'm not a pro Instagrammer like some others, here are a few tips if you're thinking about giving your own profile a creative overhaul to attract more visitors and don't forget to check out this updated post on how to create a consistent Instagram theme:
How To Overhaul Your Instagram Content
Come up with a theme and stick with it
You don't have to copy anyone, just use your own imagination here. Only you know what types of photos you like best, and which ones seem to get the most traction.
Maybe you love colourful and bright photos, or maybe only black and white photos. Maybe you post drawings, or photos of lovely landscapes.
Maybe you like styling posts or taking close ups of objects. Or maybe you want to tell your brand story on Instagram.
Whatever it is, post more of it and stick with it. This doesn't mean creating the same photo again and again, it just means using that basic idea to inspire your next photo.
Your photo formula
Once you have a theme in mind, you can think of it as your own unique formula for creating photos. How will you post them? Will you edit them first? On your computer or using an app?
Find the formula that works for you and that can easily and quickly be adapted to your future photos. For example, I use Lightroom mobile to edit my photos and sometimes make a few little adjustments as I'm posting it right in the Instagram app.
My edits usually relate to brightness or saturation in-app. Your formula should help your photos appear as if they are part of a set. Like they belong together.
Try not to break the chain
Breaking the chain of related photos using your formula is sometimes difficult. I know there have been times when I've wanted to post something really cool but had to stop myself because I know it would have broken the whole theme of "white" and "calm" photos I've worked hard on putting in my gallery.
You don't have to post every single photo you take, just the ones that are superb… so try to at least make those ones match the rest.
Build up your gallery
Obviously to get a whole new look happening, you'll need to post a lot of photos styled in the way you want. Start taking and editing them, but don't post them all at once (that would be annoying for your followers). Post 2-3 new ones over the course of a day and soon you'll see your gallery start to build up and change.
Like other photos with themes you love
Searching hashtags for similar topics that somewhat relate to your photos can land you on some awesome profiles that you never knew existed.
Get that tapping finger ready and start "liking" all of the ones you love. You'll start to notice others taking notice of your own profile as well and will hopefully gain some new followers from the experience.
I hope that some of my tips work for you if you're trying to re-imagine your own Instagram account! I'd also love if you followed along on my new "photo makeover" journey at @wonderforest on Instagram!
Also read:
How I edit my Instagram photos
How to make your Instagram photos pop!
Last Updated on