I recently had the task of coming up with some summer inspired looks and DIYs. I knew instantly that I wanted to do something festival themed as a homage to my rockstar loving past, and simply because festival style is so fun and carefree… right up my alley!
I hope you enjoy this outfit and project and are as excited for summer as I am! If a crown isn't your thing, why not check out this Urban Outfitters inspired braided headband or this 5 strand boho headband without the feathers?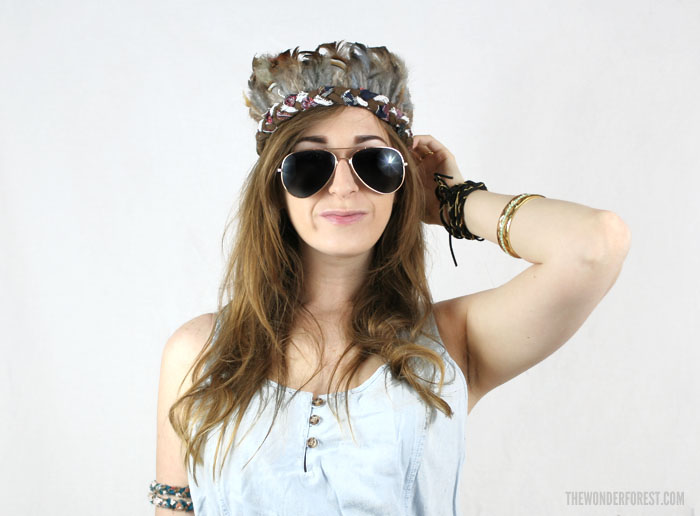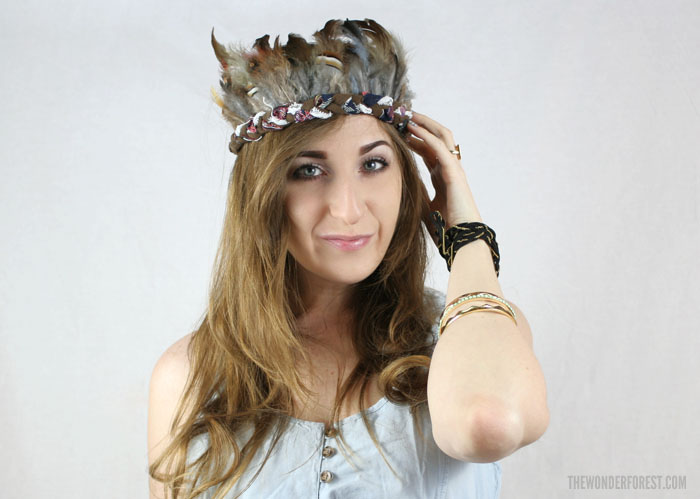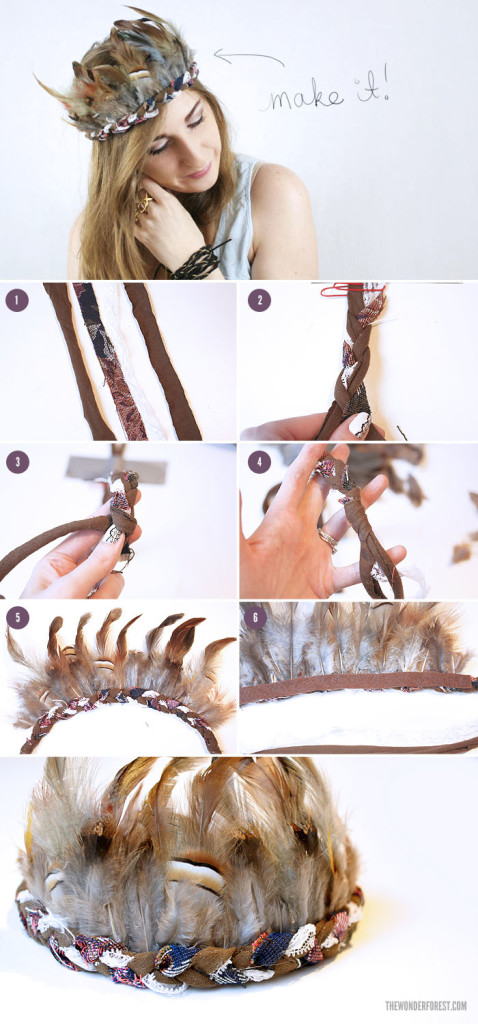 How to make a feathered headband
1. Cut strips of fabric or lace about 1 inch or thinner in width and about 30 inches long. I chose to cut up an old brown t-shirt (pull on the strips to make them roll up and stretch), an old vintage multicoloured upholstery fabric, and a nice white lace. I used four strips and combines one brown strip with the white lace.
2. Starting at about 8-10 inches down, braid your strips together! You'll want to leave those loose ends long so you can tie it together when you're done.
3. When you reach the end, wrap one of your strips around the ends and hot glue it in place. Do this to both ends.
4. This is what it should look like after wrapping and gluing a strip around the loose ends.
5. Start hot gluing your feathers onto the back of your braid! Start with the shortest feathers and then add the taller ones on top.
6. Add a piece of fabric or felt to the backing of the feathers to finish it off. Hot glue it on. Now you're ready to tie it around your head and rock it!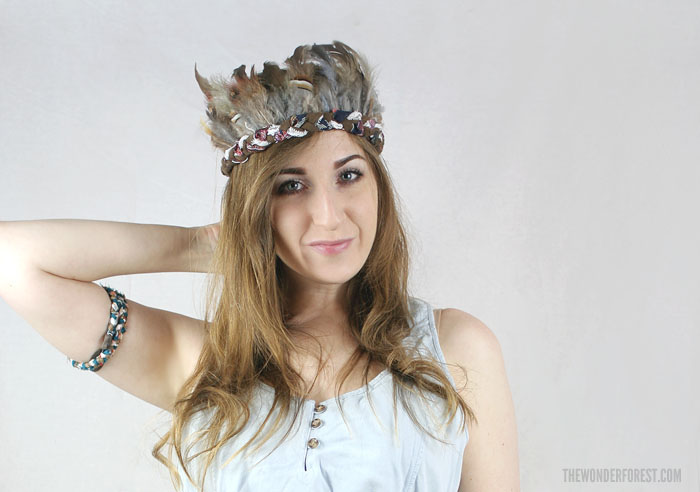 Dress: Volcom Wandering Eyes Light Blue Belted Dress
Boots: Steve Madden Troopa Blue Leather Combat Boots
Bracelets: Peek Me Up Gold and Mint Bangle Set
c/o LuLu*s
Last Updated on