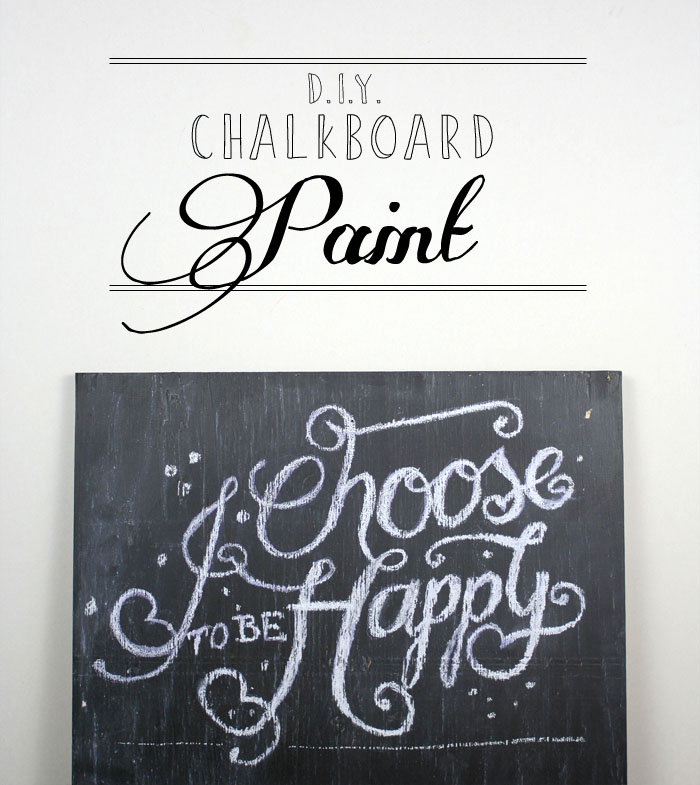 I've been meaning to try this DIY project for quite a while but had never got around to it, and didn't realize just how easy it is to do!  Instead of buying your own chalkboard paint, why not make your own for a fraction of the cost?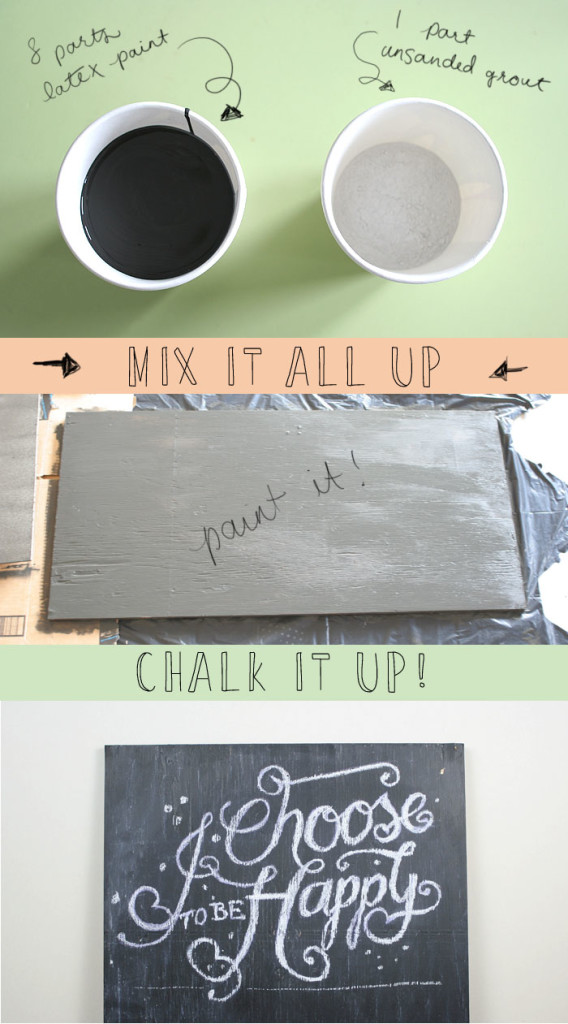 All you need is a surface to paint (I just used a piece of wood I had laying around, but would recommend something with a smooth surface if you don't want the grain to show), ANY colour latex paint, and some unsanded grout. Luckily, I had some grout set aside from a tiling project I recently completed which made this super quick and saved me a trip to the store.
Then all you need to do is mix 8 parts paint to 1 part grout. Mix, mix, mix! Get rid of all of those tiny chunks from the grout. Then get painting! Use a brush or a roller and do as many coats as you need to cover the surface.
When your surface is dry, I recommend covering the whole thing in chalk and then wiping it off to "prep" it for use and give it that old chalkboard feel. You can save the leftover paint in a container for later use if you want to!
The fun part comes next… deciding what to write/draw on your chalkboard. I copied this text from darkgravity on instagram, who is an awesome hand lettering/calligraphy dude. My version isn't half as good as his but for demo purposes it will do! How about creating a grocery list for the kitchen, or a to-do list or calendar for your office?
How easy was that? You can make any colour you want with this recipe, which makes it super functional and unique for any room of your house.
(google reader is going away. follow me on bloglovin' to stay updated!)
Last Updated on