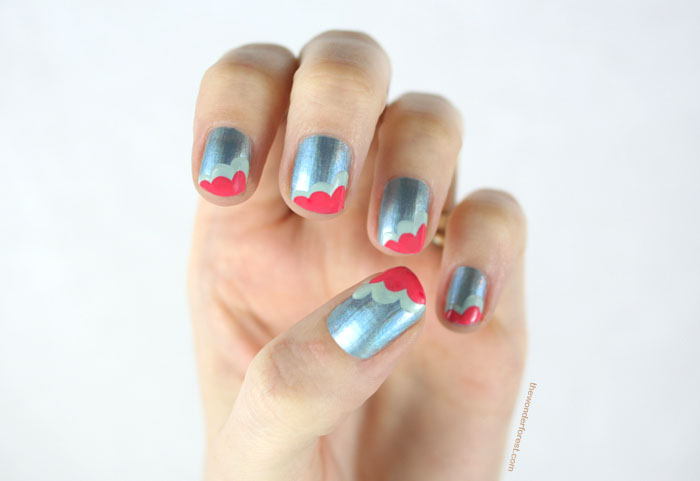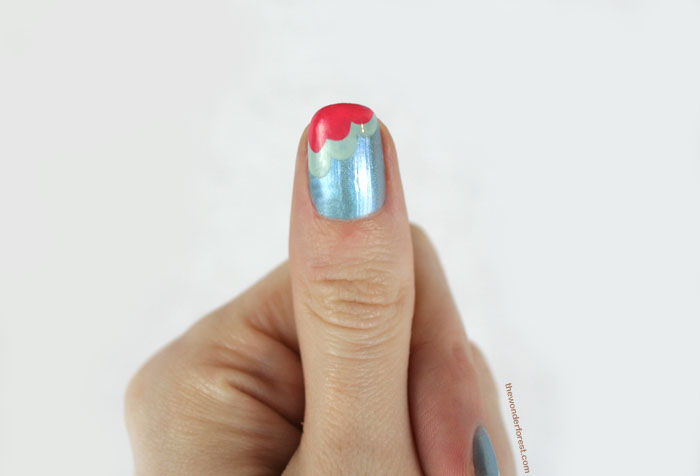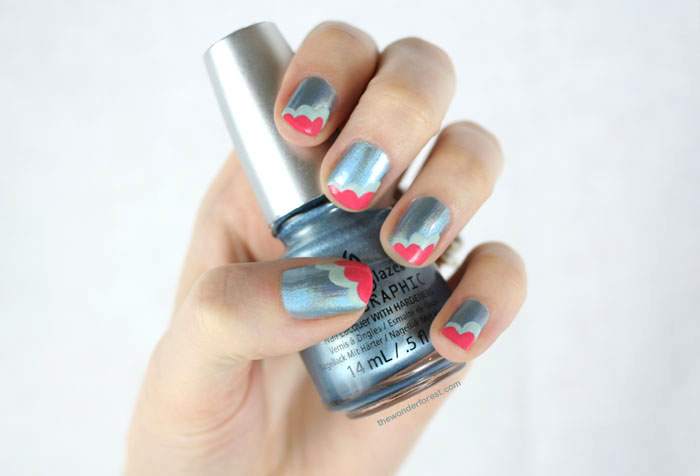 For this look I used all China Glaze polishes:
Blue: Sci-Fly By from the brand new Holographic collection. This collection is awesome! It includes a variety of shades that look like exactly like holographs when the light hits them.
Mint: Keep Calm Paint On from the Avant Garden collection I posted about previously.
Coral: Surreal Appeal from the from the Cirque Du Soliel collection.
To get this look:
Start by painting nails solid colour. When dry, paint on the first layer of scallops (mint), then follow with second layer (coral), leaving space between the two. Start with the longest scallop and decrease the height as you move along. Finish with a top coat and you're done! It's easier than it looks!
Hope you like this look!
(google reader is going away. follow me on bloglovin' to stay updated!)
Last Updated on