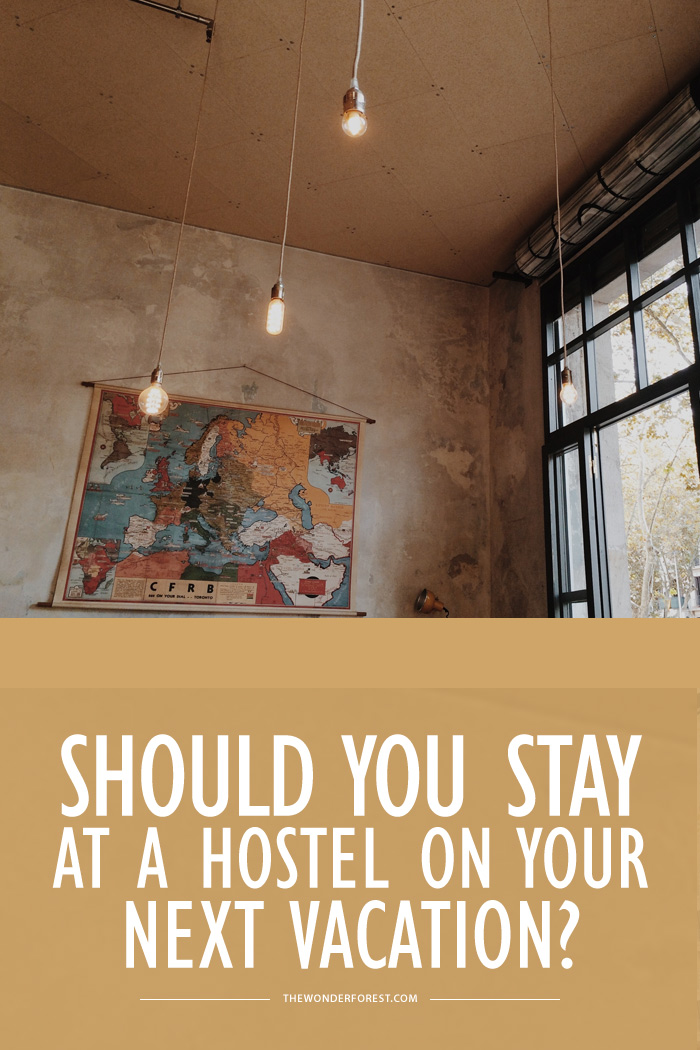 So, you have your next vacation spot chosen, and your flights are booked. The next step is to of course, choose accommodations. While I have gone on several all-inclusive vacations, most of my vacations have not consisted of staying at conventional hotels or resorts, and I have often opted to instead stay at a hostel. But there's a lot to consider when choosing a place to rest your head – and for some, it can make or break a holiday. Here's what to consider before you book a hostel!
Price Compare to Other Options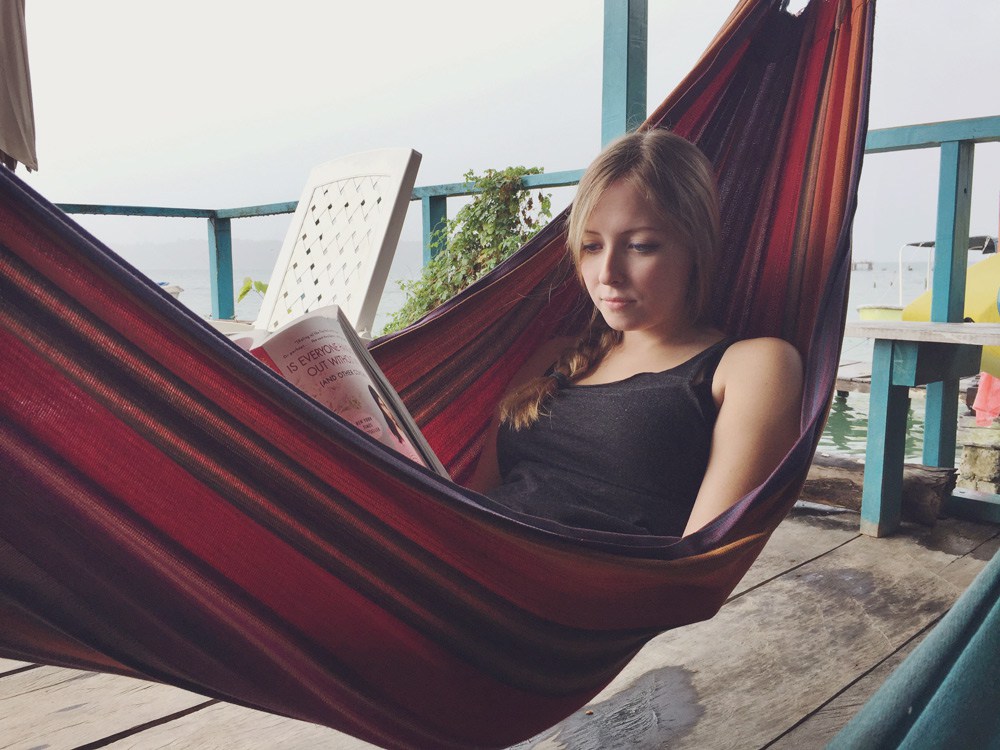 The most obvious aspect to consider when choosing whether or not you should stay in a hostel is of course, cost. For solo travelers, staying in a dorm is a no-brainer and an easy way to save money. Depending on where in the world you are, a bed in a shared dorm can cost anywhere from a few dollars to upwards of $25 per night in European capital cities. 
I have never traveled solo, so I am always with a boyfriend or a friend. I prefer private rooms in hostels (with or without a shared bathroom) and in most cases, you will pay per bed. For example, if you are a solo traveler and you want a private room, you will still have to pay for two beds. But if you have someone to split the room with, you each pay for a bed and get the added privacy. In this way, having a travel buddy is a great advantage.
But it's important to know that hostels aren't always the best value for your money. For example, I recently traveled to Bocas del Toro, Panama and stayed in two different places during the vacation. The first was a hostel called Bubba's House that cost $25 each per night for a private room. There was really no perks – no free breakfast, no free activities. There were also endless problems such as no water to shower with, poor light and even a hornet's nest in the room (dormant, thank goodness). We then stayed at a small hotel called The Firefly that cost $50 each per night. Here, we had way better amenities such as a being ocean front, having a pool and a great deck with lounge furniture, as well as delicious free breakfast every day. To me, this was much better value and was so worth spending $25 extra on. Another hostel I stayed at was the Hostel One Sants in Barcelona, which cost about the same as Bubba's House, yet offered free daily and nightly activities as well as a free supper every night – so definitely a better option than hotels in the area. With that in mind, it's important to do the research and really compare the costs of your hostel and what will be included to Airbnbs, bed and breakfasts and hotels that are nearby.
Take Reviews With a Grain of Salt
One of the biggest lessons I have learned so far traveling is this: Even though TripAdvisor rates a hostel as a 4.5/5, does NOT mean it is even comparable to a 4.5 star rating of a hotel. This is so important to understand. I love reviews but they are really only useful when you step into the mindset of who is leaving the review. For example, every single hostel I have stayed at has been rated 4+ stars, yet if you were to compare them to an average hotel rating scale they would really only come up as 1-2 stars.
The individuals staying at most at hostels are backpackers, who really understand what to expect from a hostel and who have likely experienced many terrible hostels on their trip so far. They are happy if things are pretty clean and mostly just want a bed and a shower. 
Once you understand what to expect from a hostel, the rating systems begin to make sense. Keep in mind there are some upscale hostels yet these will always run more expensive than your standard hostel. So next time you see a 5 star hostel rating, understand that it simply pleases the majority of people who frequent it – backpackers.
Figure Out What You Want From Your Vacation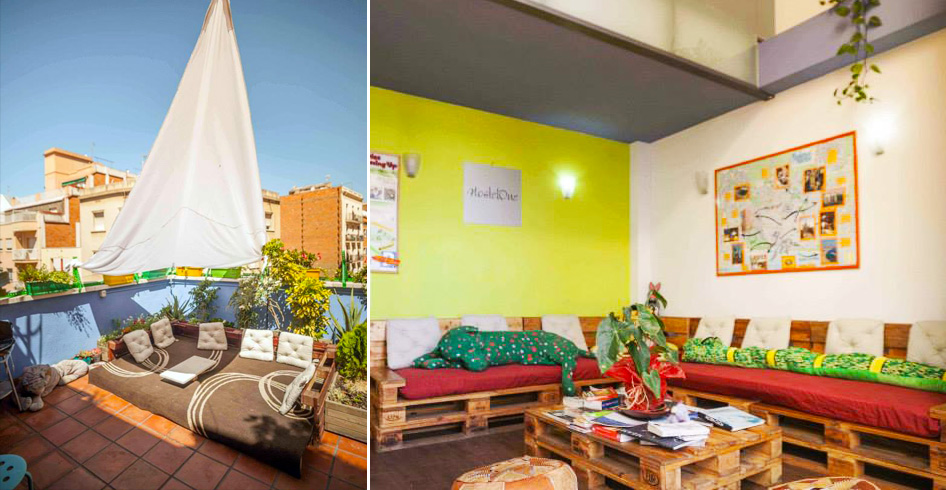 Asides from cost, the second most obvious reason why people opt for hostels are the social perks. Hostels are the best place for solo travelers to meet and socialize, and possibly join together for the next leg of their trip.
Some hostels do this better than others. I'll use the two hostels I've already mentioned as examples. Hostel One Sants had loads of activities that brought people together. Every day there was a group outing led by staff, and by night there were drinking games followed by a night out at a bar or club. This was in stark contrast to Bubba's House, where there was no activities and I found the common area to be lacking a social vibe. In general, if you want to meet a lot of people on your vacation, definitely choose hostel. 
For me, I'm a bit of an introvert and sometimes would prefer not socializing at breakfast, lunch and dinner. In fact, I sometimes find there to be a bit of pressure to do so in hostels. The other small problem for me is that I do not take month long trips. I only travel for 1-2 weeks at a time, and in hostels, you are guaranteed to meet people who are on gap years or taking month/year long trips around the world. Sometimes, not being a fellow backpacker can be a little isolating – but that might just be my experience.
Consider Being Stuck Indoors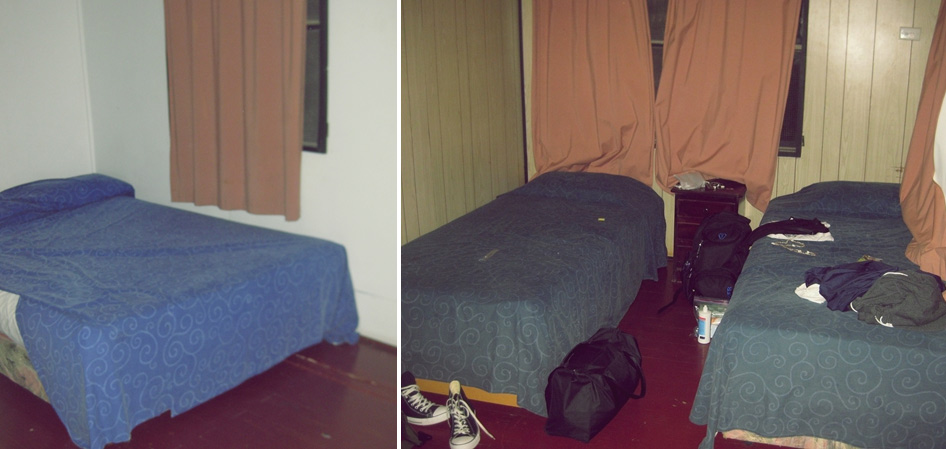 "Who cares where we stay? We'll be out exploring the whole time anyway!" This is surely a sentiment everyone has heard, or maybe even said themselves. I said it too. There's been a few times when I really wanted to visit a place and when cost comes into play, I had to budget and choose somewhere not as glamourous. It's a sacrifice made in order to be able to travel at all. But moving forward, I really want to be more conscious of the truth of the statement when choosing a place to stay on my vacation. When I was in Bocas del Toro, it poured for 3 days straight and was very difficult to go any where due to the nature of the islands and the water taxis. We were stuck on the island and inside our hostel. The common room was very crowded, hammocks were put away and everything was damp. So off to our room we went, and it was not cozy. This was the moment I realized that yes, I do care about where I'm staying. It's always nice to come back to your room after a long day out and just feel, well, comfortable.
Even if you're planning on exploring the whole time and just coming back to your room to sleep, do consider how you will feel in your accommodation of choice if you are stuck inside due to rain. Although for some, staying in questionable hostels is all part of the adventure. 
Last Updated on