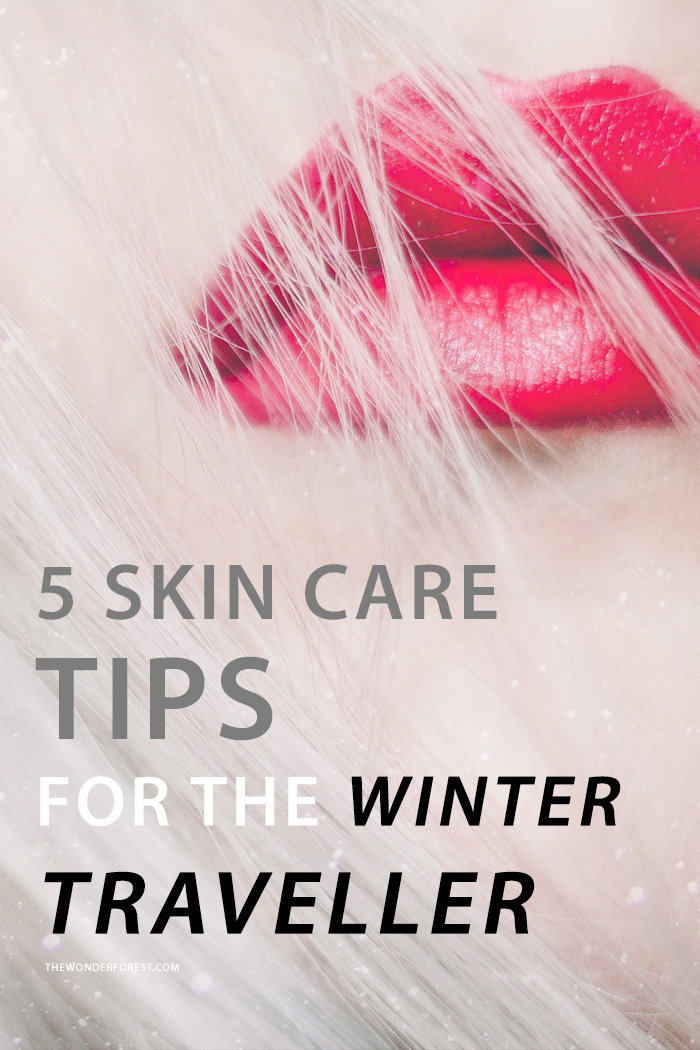 We all know that winter can take a huge toll on your skin. The dry and cold winter air, not to mention the harsh transitions from outside to inside can really mess up your skin's balance. And when you think that's hard enough for your complexion, in steps the mid-winter trip to somewhere warm.
It's hard to say that there is anything unfortunate about skipping out on a few snow storms in favour of warm breeze and wavy seas – but if there is anything, it's the confusion your complexion feels. Leaving behind cold dry air for a humid ocean breeze can have some pros and cons. Here's how to deal with it:
Don't stop moisturizing.
When you arrive in a super hot and humid climate, the sweat building up on your brow might be quickly convincing you that wearing moisturizer is no longer necessary. Even right after washing your face, your skin might feel soft and supple just from the heat and moisture in the air. But, do not let this climate trick fool you. You definitely still need to be moisturizing your skin. Even with a warm and dewy (the polite, more feminine way of saying "sweaty," to be honest) complexion, the skin underneath the sweat is still as dehydrated as before. My pro tip: keep your moisturizer in the fridge, and then at the end of a long hot day (or even better, at the beginning of one) you can treat your face to the skin equivalent of a cold glass of water. This way, when you return to your cold, dry home, your skin will have at least a chance of retraining that skin kissed glow.
Don't get lazy with your skincare routine, even though you're on vacay.
We've all been there. You're on a holiday, who wants to deal with exfoliating, cleansing, toning and all that jazz. Definitely not me. But unfortunately, if you don't do this, your skin is not going to thank you later. Try to think of it this way: instead of your skincare routine being a chore, it's a nice relaxing DIY spa visit at the end of the day. Rather than rushing through it like you might at home, try taking your time and appreciating the feeling of cleaning and moisturizing your skin. It can actually be really relaxing.
Sunscreen, sunscreen, sunscreen!
The absolute golden-rule-gospel-truth of any holiday in the sun is wearing lots and lots of sunscreen. Especially if you're pasty pale like me, you know that you've got to follow this to avoid letting your vacation turn into "that week you had that awful sunburn." I have done that before, and it was a huge mistake (plus, statistically, I'm now doubly more likely to get melanoma – so that's not great). Not only are there serious health reasons to do this (i.e. my stats anecdote), but there are cosmetic reasons too. Want sun damage? How about wrinkles at a young age? Probably not. So wear your sunscreen. SPF 60 is my personal preference.
Try a no makeup week while you're on the beach.
While I was away in Florida over winter break this year, although I packed a kit full of makeup (I love doing my makeup, it's a fun hobby of mine) I didn't use any of it. Seriously – zero. I didn't even touch mascara or concealer. Now this might sound unthinkable for beauty lovers (I hardly believe it myself) but it seriously did wonders for my skin. For that week of no makeup, wearing sunscreen, and keeping up with my skincare routine my skin felt amazing. It was super soft without a pimple in sight. Now obviously I don't think that it's necessary to do this all of the time, but I do think while you're on vacation it's nice to give your skin a break as well. Plus, this totally avoids the whole sweating your makeup off problem. Speaking of which…
Don't stress about sweat.
I am usually the kind of person that hates sweating. The only time I tolerate it is when I'm at the gym and I can shower directly afterward. But, when I'm on vacation in a warm place I make an exception – especially when it's during the winter. Take this time to embrace the heat, and even try to enjoy the sweatiness a bit (if that's possible). Just remember that it's your body's way of cleansing out toxins and making you feel refreshed. Overall, don't stress about the sweat, and just try to jump in the pool as often as you can, while you still can.
Overall, remember that you should try to take your winter vacay to relax. One of the biggest contributors to bad skin is stress. So just make sure to wash your face, wear sunscreen when you go outside, and take some time off for yourself. Have a good vacation!