There is a lot to be said for discipline. I am a huge proponent of figuring out your priorities and having the discipline to make decisions in accordance with them, which really comes down to placing your mind over matter.
"Mind over matter" was coined in context of the growth of man's mind in the evolutionary sense. Sir Charles Lyell in The Geological Evidence of the Antiquity of Man suggests that as time has gone on we have been better able to harness the power of our minds.
This principle applies to everyday life. When we are faced with challenges or don't feel like we can do something, we should turn inward. With a positive mindset, you and I can overcome any matter that comes our way. Repeat this simple phrase when you doubt yourself and use this desktop background as a reminder that you can overcome anything.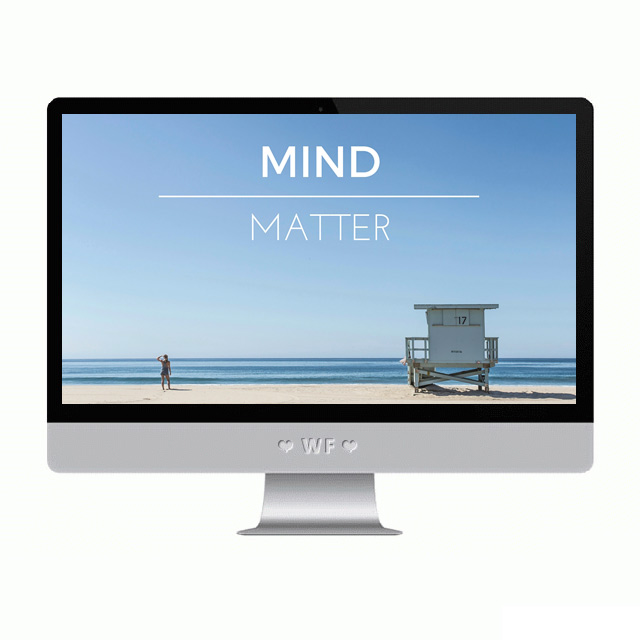 Mind Over Matter | Desktop
Directions: Click the links above to download your wallpaper. The image will open in a new window. Right click and save the image to your computer, then select it as your new wallpaper. Woohoo!

These wallpapers are free for personal use only. Please do not sell or claim them as your own. Thank you!
Last Updated on