I had some time today to get all of my xmas gifts wrapped up so I took advantage!  I still have a couple more to finish, but I wanted to share my wrapping job!  I wanted to do something different this year. It's actually the first time I've ventured outside of the traditional Christmas wrapping paper and used things that I already had here at home.
I started with some cream kraft paper. I had a whole bunch of this that I had saved from a random parcel I received a while ago. I knew it would come in handy one day!  I used doilies that were purchased from the dollar store (three sizes, 48 pieces total! I love the dollar store!) as well as my standard natural twine that I use for all of my Wonder Forest packaging.  I am really happy with how they turned out and I love how they all match!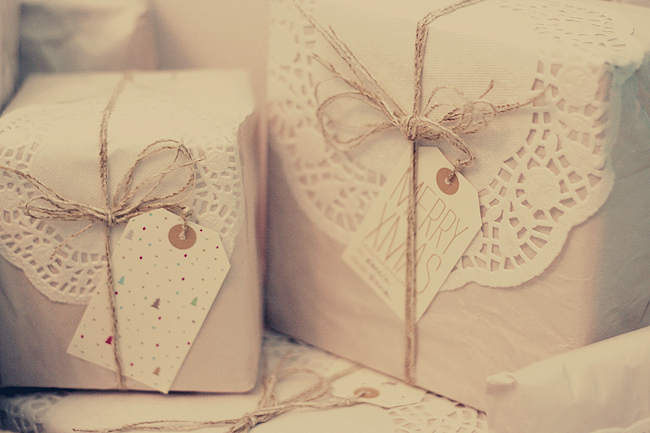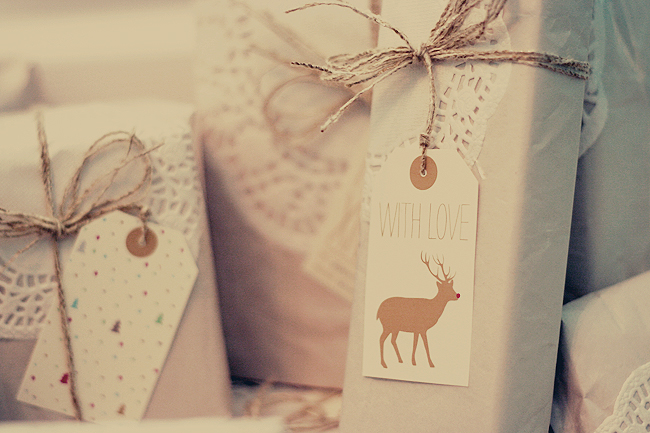 The best part was that I didn't have to venture out to a store and spend money on wrapping supplies.  I used these printable tags from Love vs. Design. I know I know, I could have used the printable tags I made for you guys, but they just weren't matching how I wanted them to!
Have you started wrapping your gifts yet? How are you planning on doing it this year?!
Last Updated on