Who doesn't love a good summer party? There's nothing like gathering with friends and family for a summer day or evening sipping ice cold beverages and enjoying the sunshine. While tropical, tiki, rainbow, wild and mermaid themes are certainly tried and true…it's time to switch things up!
Whether you're looking for a theme for a birthday party, bachelorette or just a summer soiree – here's our list of new and unique party ideas for adults!
Celestial Themed Party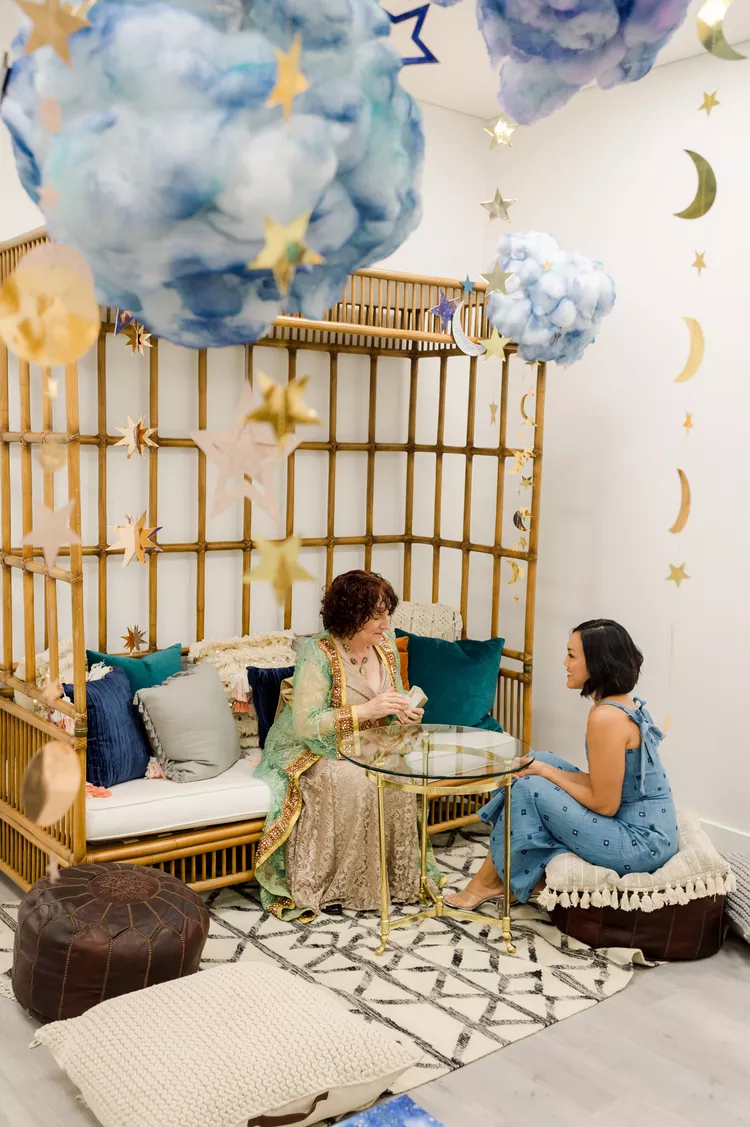 A celestial party is perfect for those who love star gazing, astrology and all things magical and mystical. When choosing this party theme – think of incorporating motifs such as moons, stars, galaxy and constellations wherever possible. Golds and blues lend well to the celestial party theme – and definitely include elements of astrology like these amazing zodiac cookies!
For an extra special touch, consider hiring a fortune teller or tarot card reader for the event.
South of France Picnic Party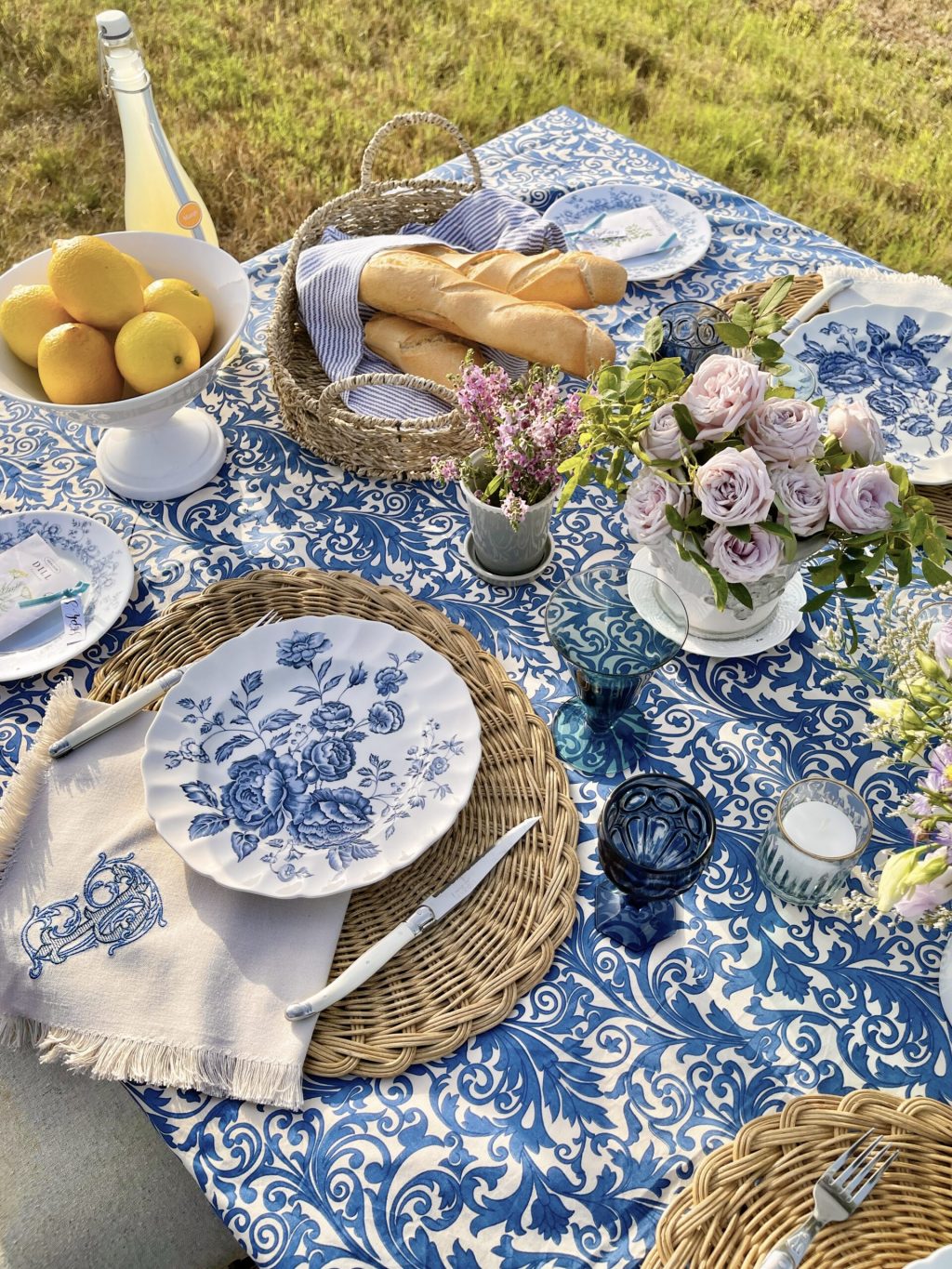 For a party with a touch of rustic elegance, go for a South of France themed event! This is perfect if you want to focus more on the food element, as the theme lends well to picnics and summer backyard dinners.
As for the theme – think of how to include elements such as porcelain, coloured glass, wicker, linen, lemons, lavender, and fresh, wild florals. Other must-haves in this theme include a great charcuterie board, cold wine (sparkling wine is even better), and fresh baguette.
Summer Camp Party Theme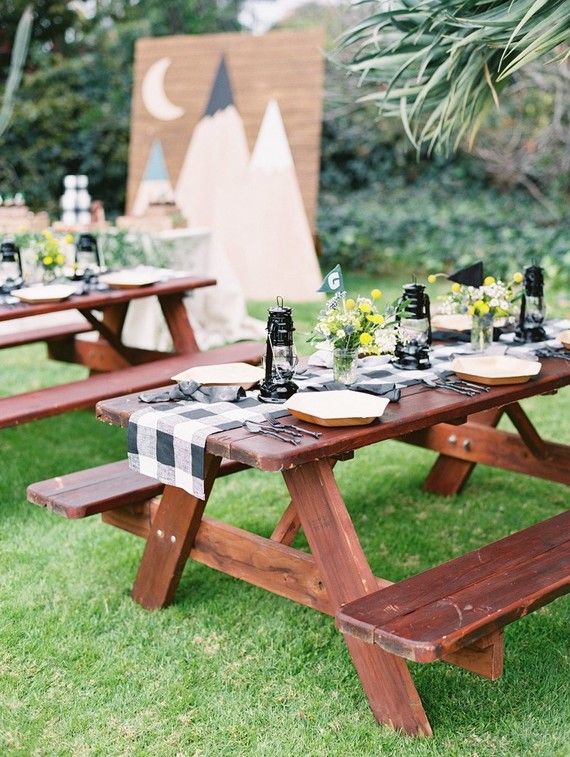 Remember how much fun sleep-away camp was when you were a kid? It's time to recreate those memories! An adult camp party theme is ideal if you'd like to have a number of activities for your guests to participate in.
Include activities such as bean bag toss, archery or axe throwing (there are companies that facilitate these), survival themed challenges like knot-tying, a scavenger hunt and of course singing and s'mores around the campfire.
Set up your yard to look like a camp – you'll need a campfire, hammocks, old fashioned lanterns, tent areas and twinkle lights.
Groovy Adult Party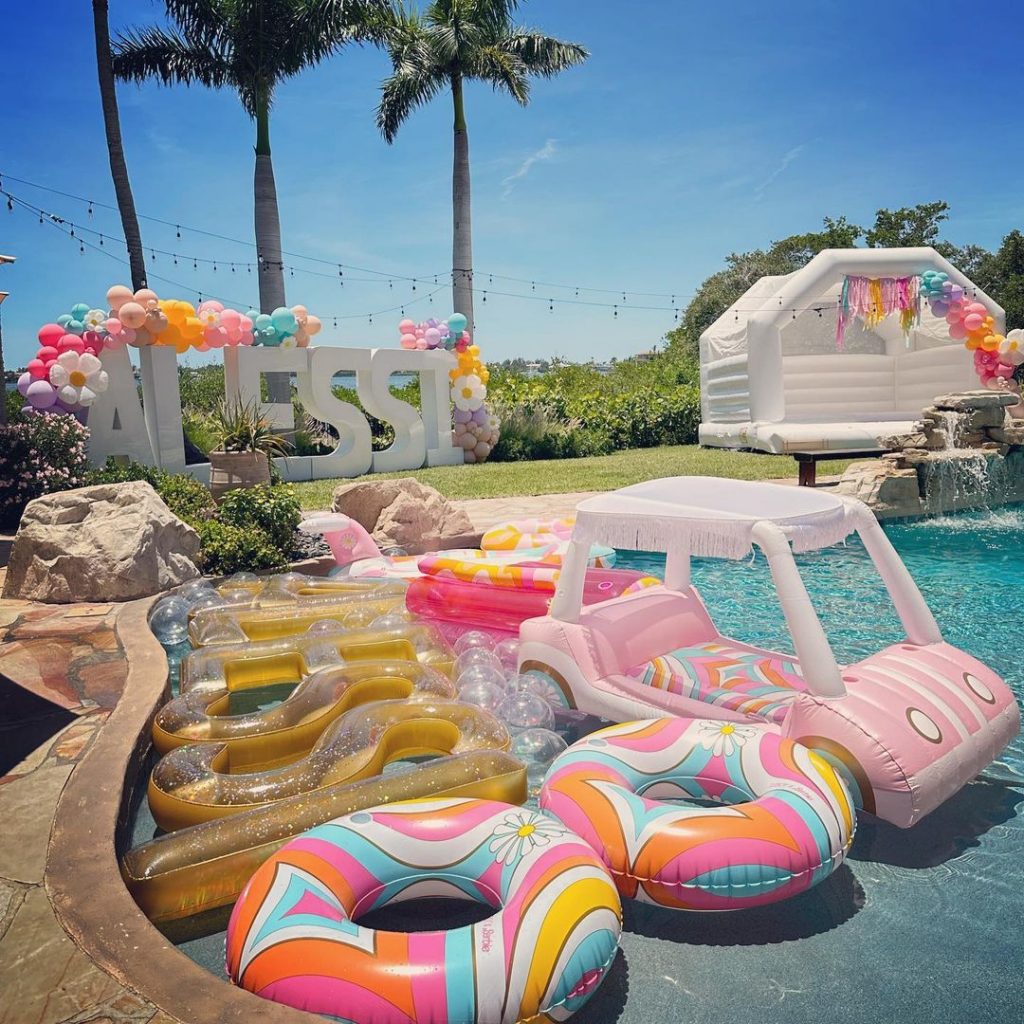 If you're looking for a party with a bright and colourful theme, consider a groovy theme! This retro theme will transport your guests back in time and is guaranteed to spread sunny and fun vibes.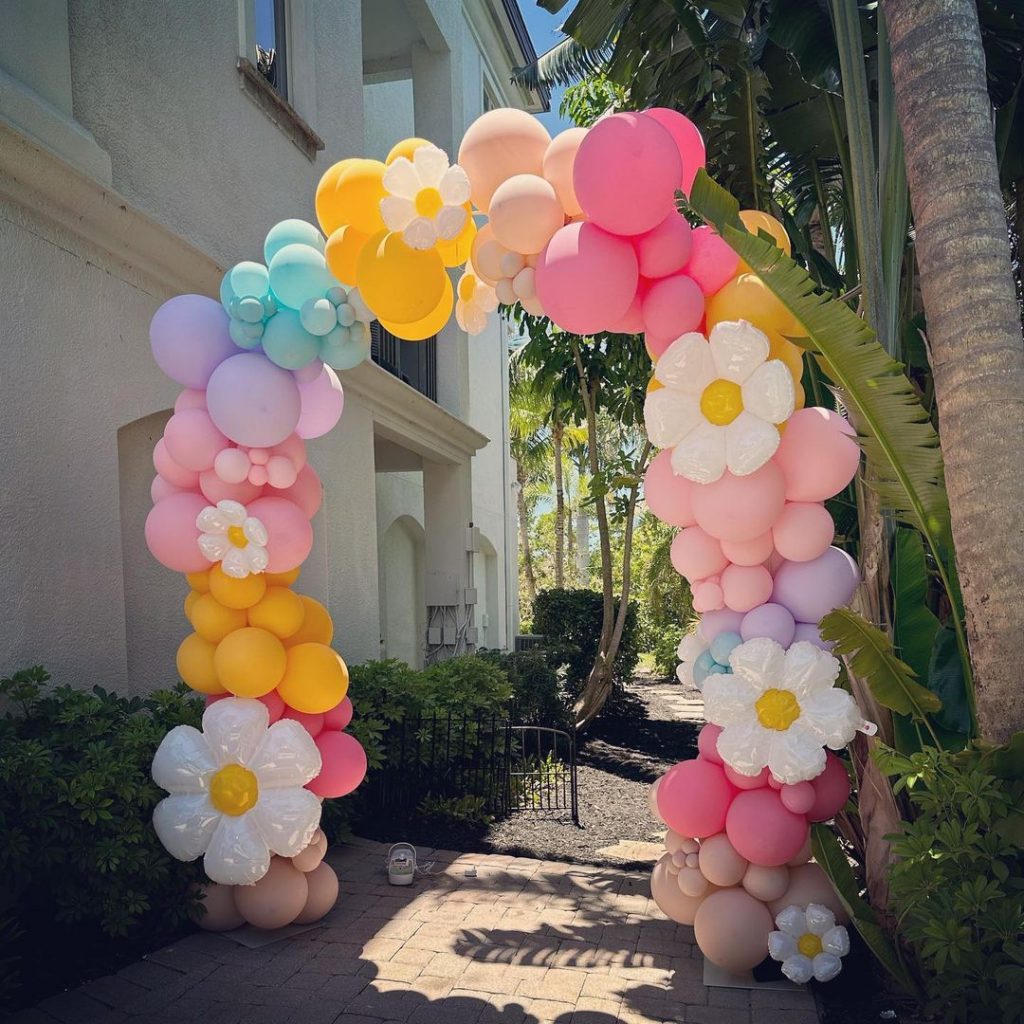 Keep your colour palette tight to tones of the era like pink, tangerine yellow, orange and blue. You can also include lots of daisies and 'flower power' symbolism, as well as things like beetle cars, smiley faces and peace signs.
Craft and DIY Themed Party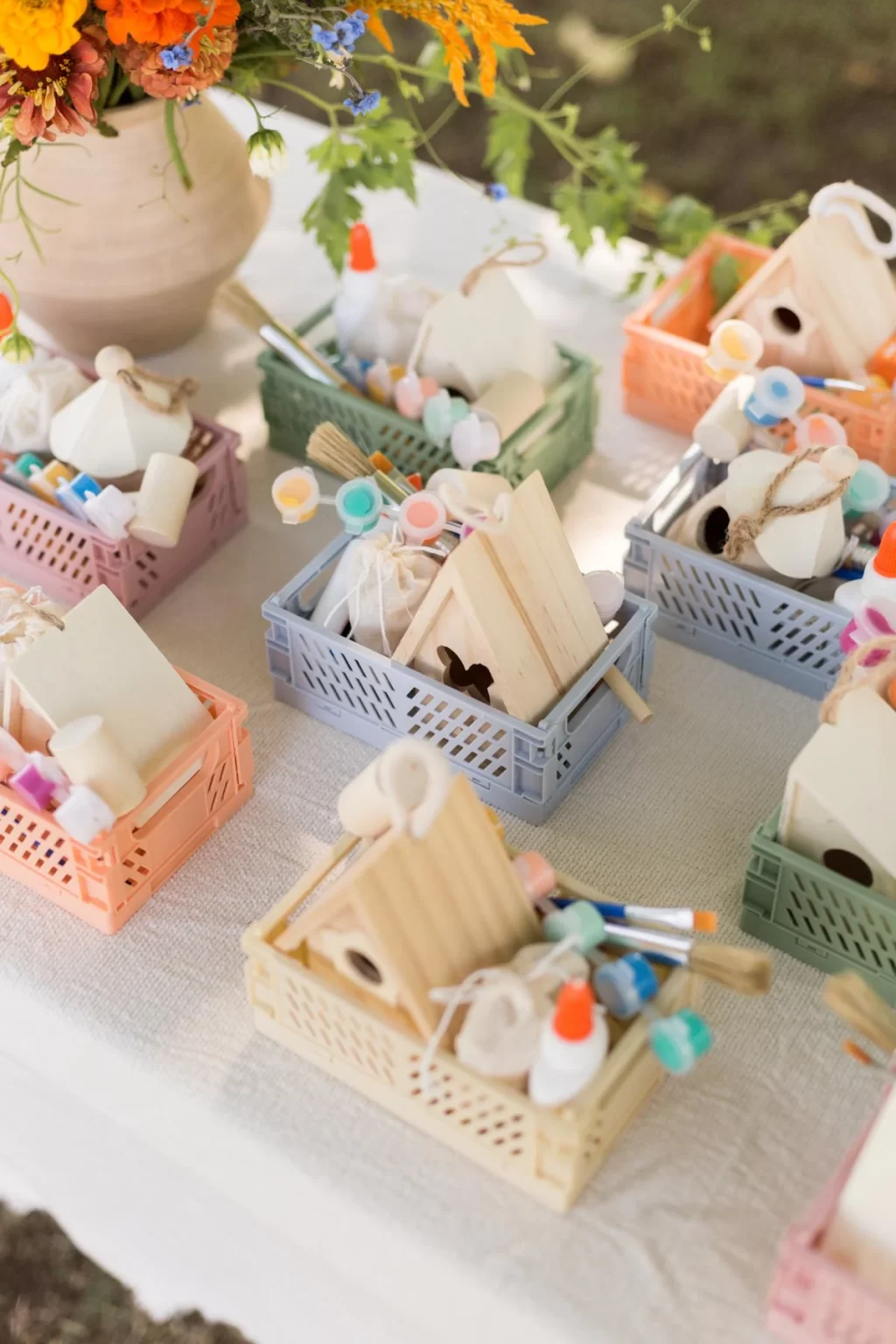 If you've ever attended a Paint Night event, you'll know how fun it can be to get creative over a glass of wine! Although crafts at parties are usually reserved for kid's birthdays, I don't see why this can't be the theme for your adult birthday or bachelorette too!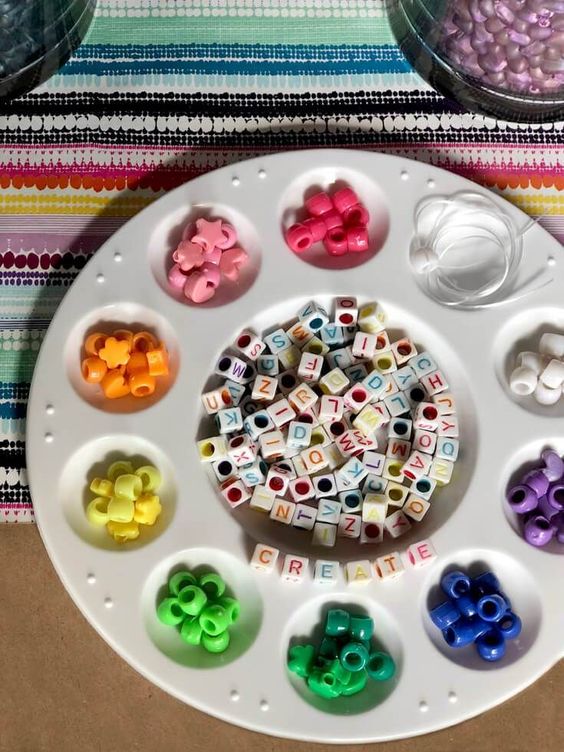 Incorporate the arts and crafts theme with an activity like painting birdhouses, creating a terrarium garden, creating tie dye shirts or making adult friendship bracelets. As for snacks, these art palette cookies fit the theme perfectly!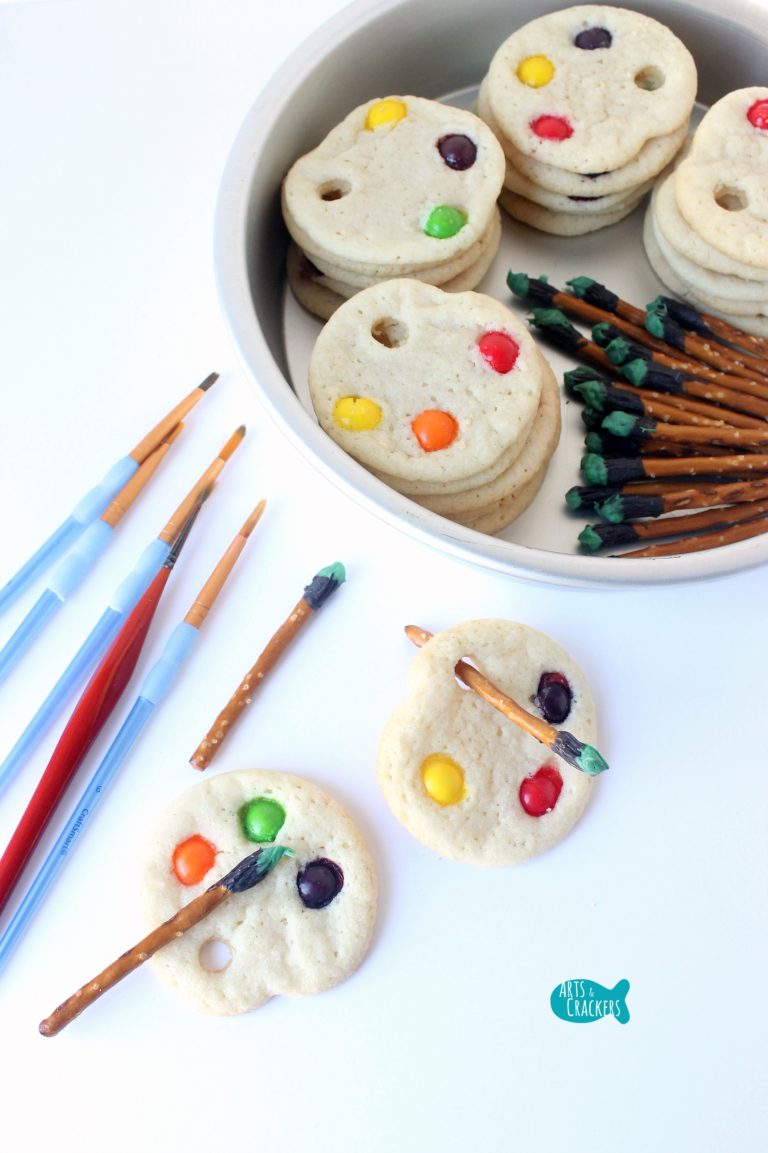 Barbie Themed Summer Party
We all know Barbie is going to the THE movie this summer, so it's only fitting to throw your very own backyard Barbie party!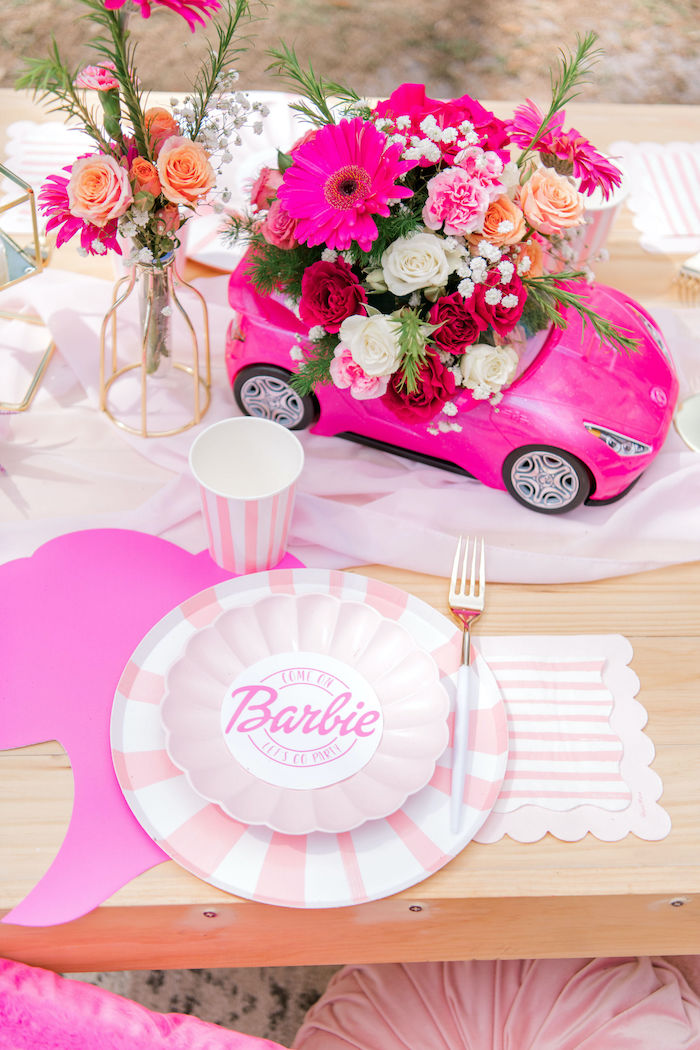 You can go as colourful as you want (don't forget about Malibu Barbie, after all), but pink is the name of the game. The more pink, the better. Another necessity is a photo booth made to look like a Barbie box for your guests to pose in.
Other fun aspects to incorporate include blow-up pink furniture, heart shaped pink sunglasses for all your guests and Aqua's Barbie Girl played on repeat!
Vintage Baseball Summer Party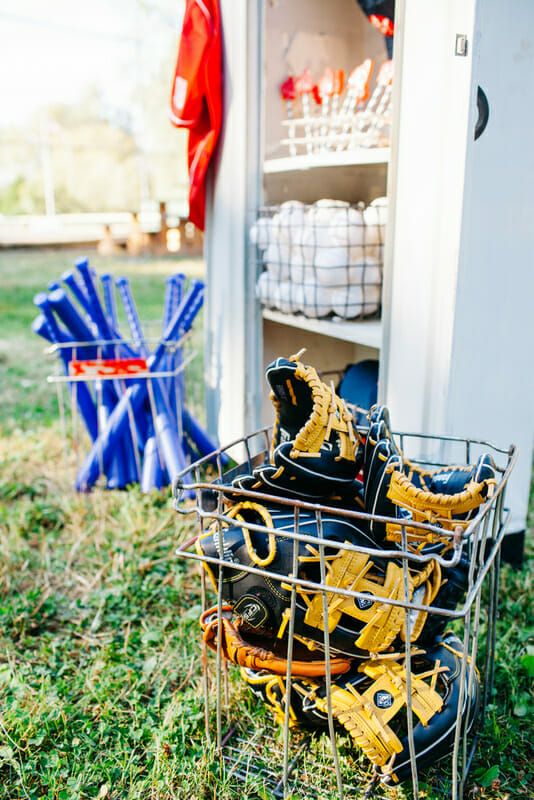 This one is for the sports enthusiasts! Or, anyone who thinks vintage baseball is a cute aesthetic for a party (me). As a summer sport, a baseball party is perfect for a backyard party theme.
Set out some gloves and balls to encourage a throw between guests and of course ask attendees to wear their favourite team jersey's or just a vintage baseball look.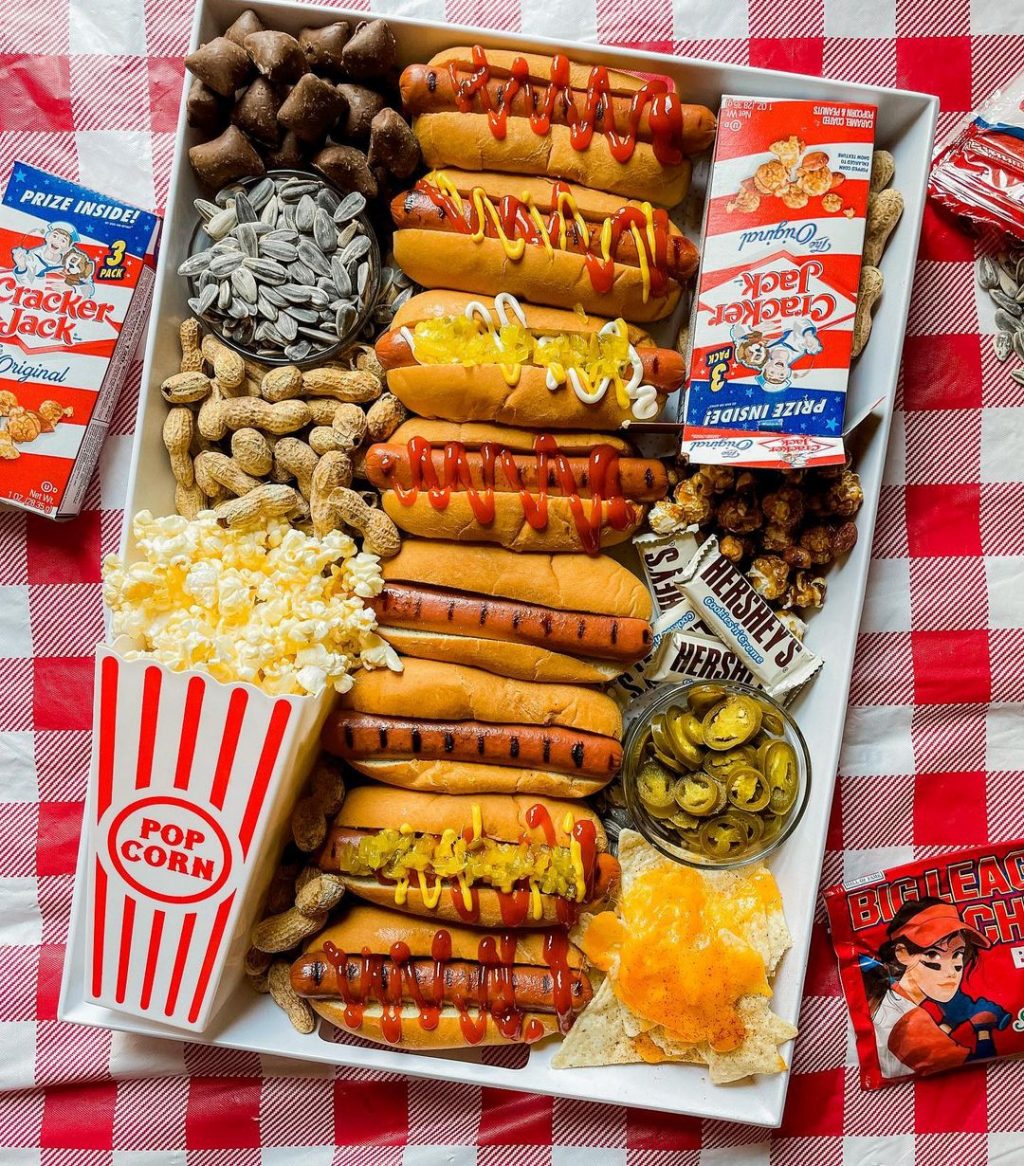 The other important element is concessions! Set up your concession/food stand with all the works – hot dogs, popcorn, peanuts and beer!
Boho Garden Party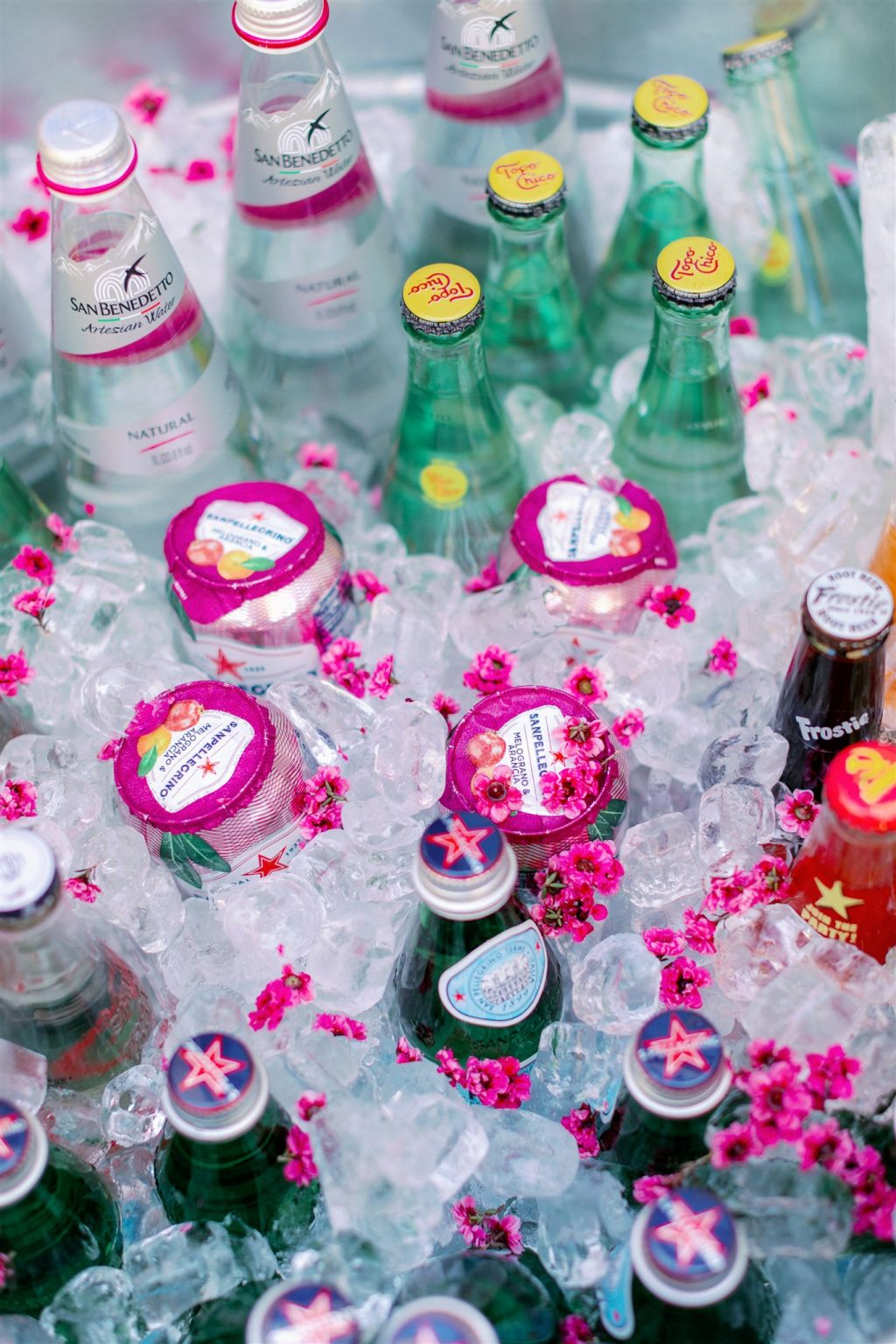 Boho and summer are a match made in heaven when it comes to theming! Decorate your backyard in lush flowers (we particularly love the pink and orange theme in the photos above) and keep your decor feeling natural and free with wicker and natural fabrics. Flowers should be present everywhere – even in the ice bucket.
To match with the theme, serve up 'Bohemian Cocktails' as your signature drink – your guests will love it!
DIY Snowcones Party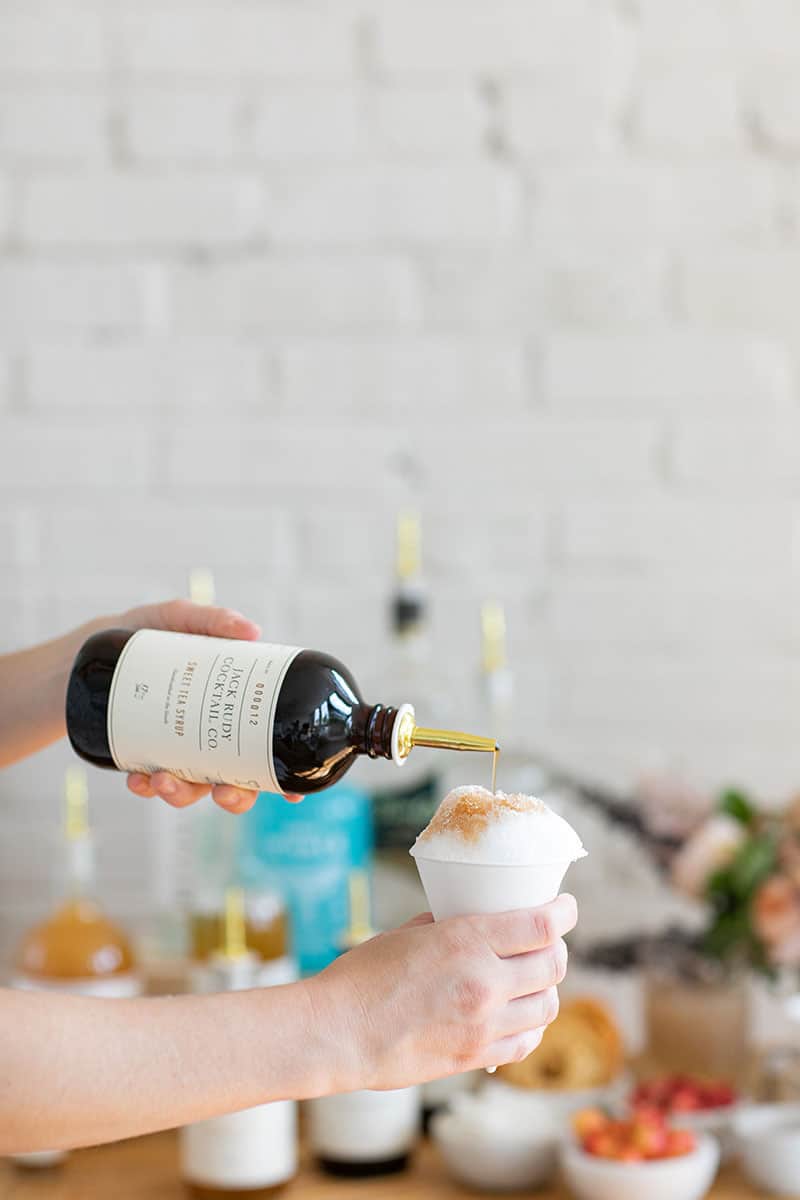 Can you base a party off a singular food item? Yes you can!
A snow cone themed party will not only give your guests all the nostalgic feels, it will also keep them cool on a warm summer eve.
Set up your DIY snow cone station and let your guests get creative – it's fun and delicious. You could also pair this idea with a general carnival theme – complete with popcorn, cotton candy and other fair motifs.
PIN THIS: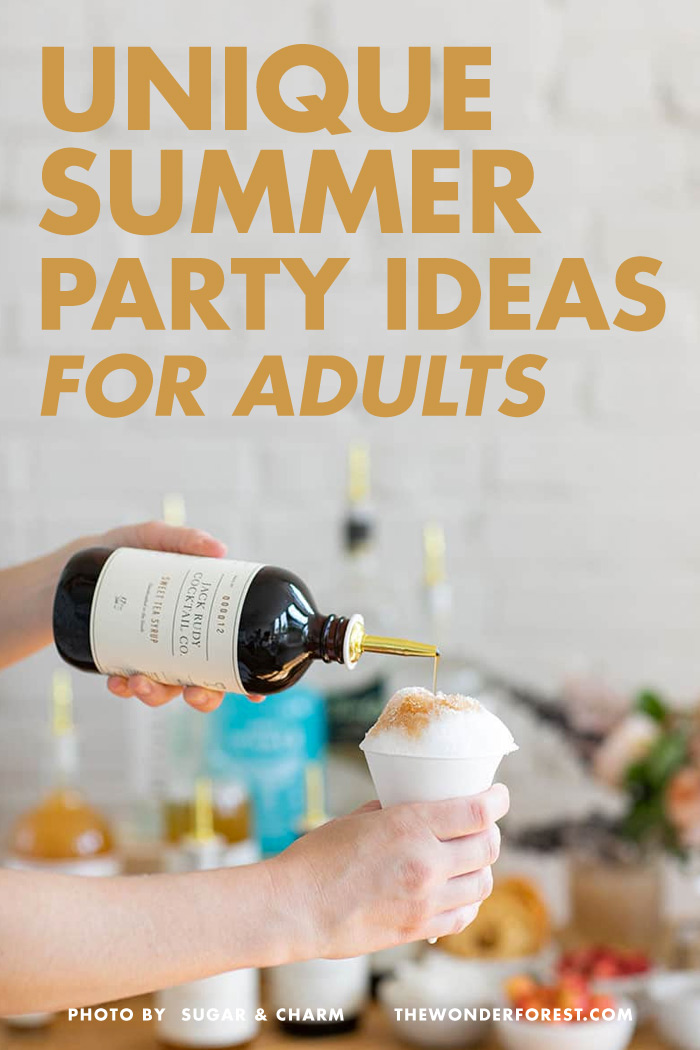 Last Updated on