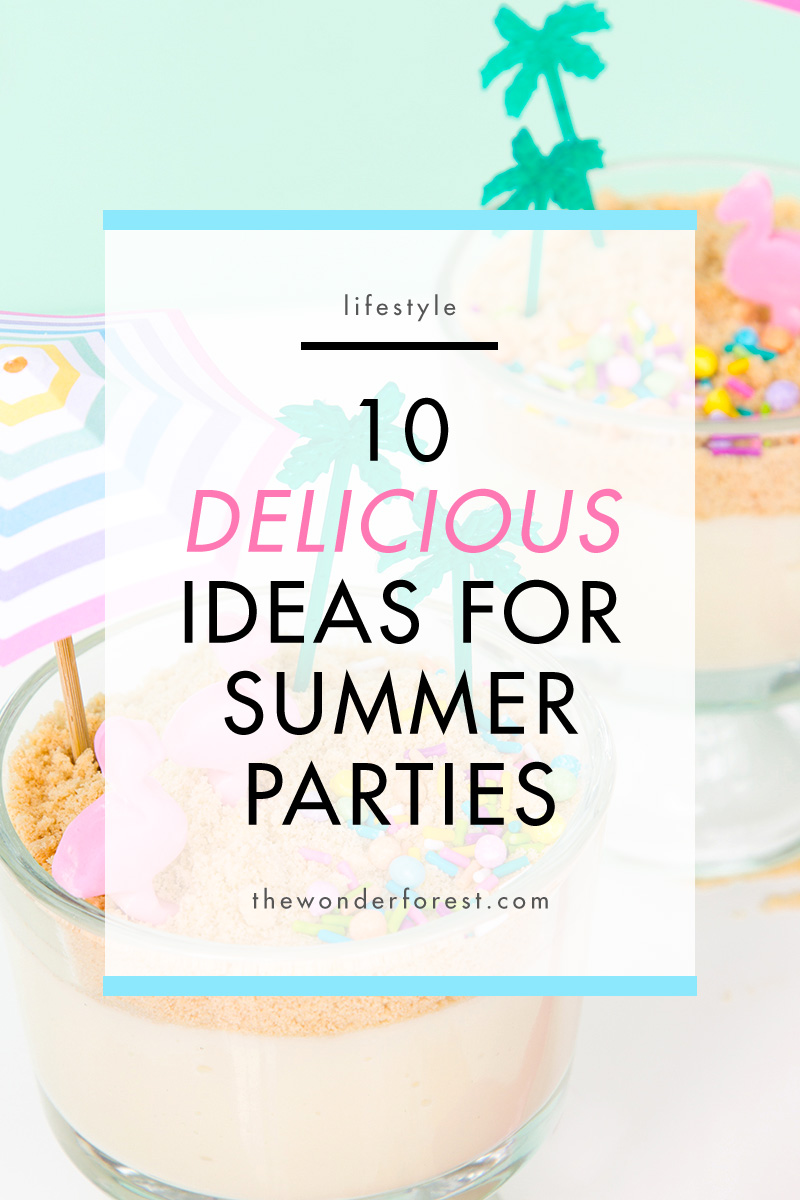 While apartment living hasn't yet allowed me to host my own backyard soiree, I still tend to fantasize about the ultimate summer party…complete with pool floats, great music and of course, food! Who doesn't love appetizers and refreshments on a hot summer evening? Here are 10 delicious ideas for your next summer party.
Rosé Spritzer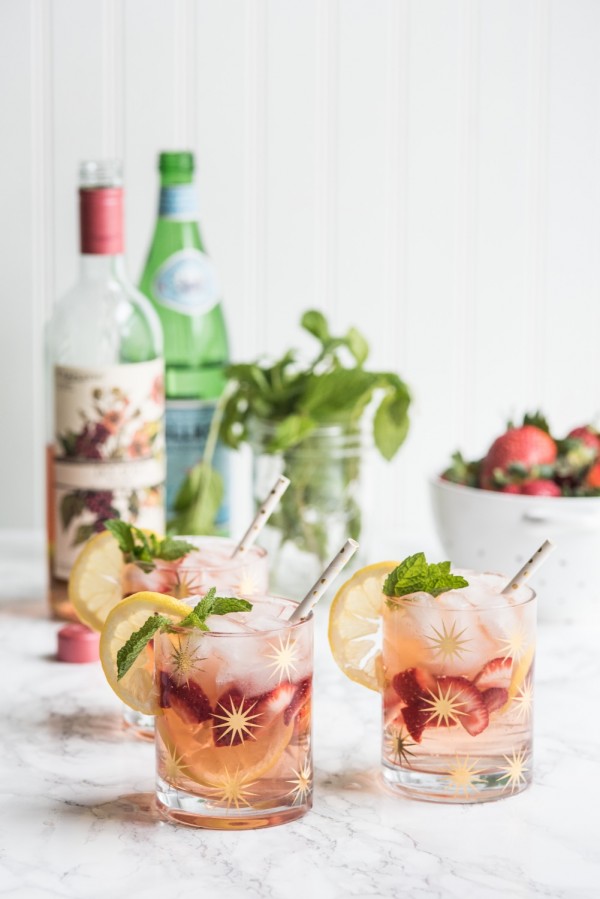 The Sweetest Occasion describes this crisp spritzer as summer in a glass, and it's easy to see why. The drink is super easy to make and ends up being refreshing AND aesthetically pleasing. 
Veggie Pizza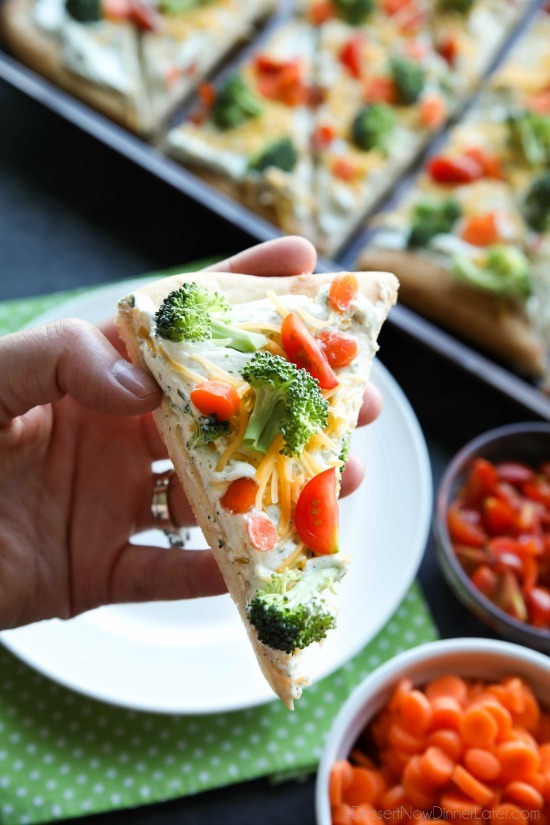 Vegetable pizza is one of my personal favourites for outdoor parties. It's light, tasty (almost addicting, if you ask me) and fairly healthy compared to most appetizers!  
Watermelon-Feta Bites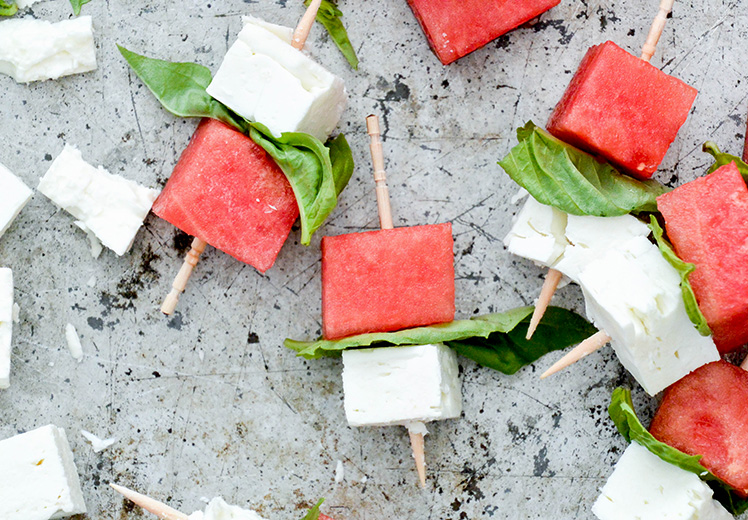 You don't need a ton of elaborate recipes to make the food at your outdoor party great. I love simple bite-sized nibbles like these watermelon feta skewers.
Pineapple Salsa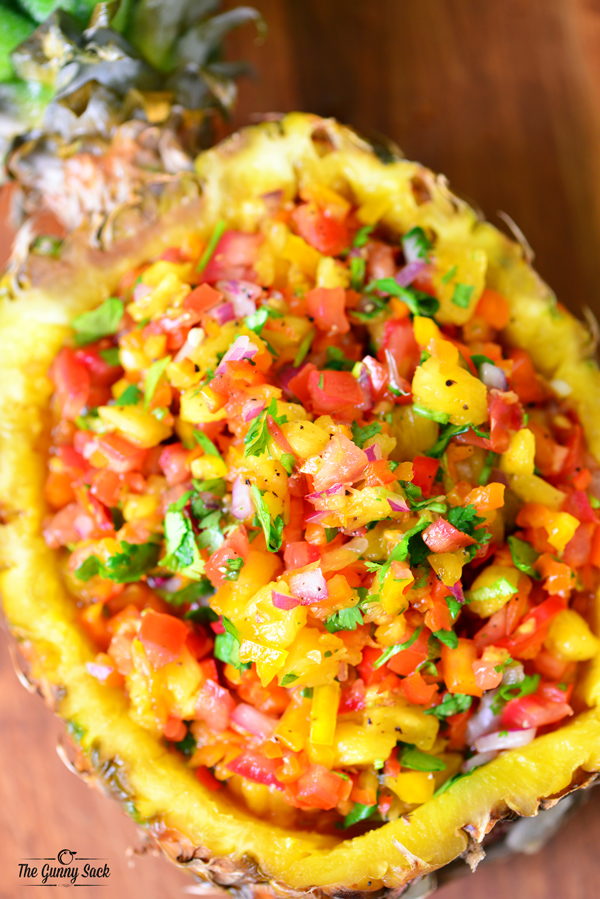 If you're a sane person and enjoy fruit on your pizza, you'll definitely also love this fresh pineapple salsa. Serve with tortilla chips and you have a salty + sweet crowd pleaser! 
Pink Lemonade Jello Shots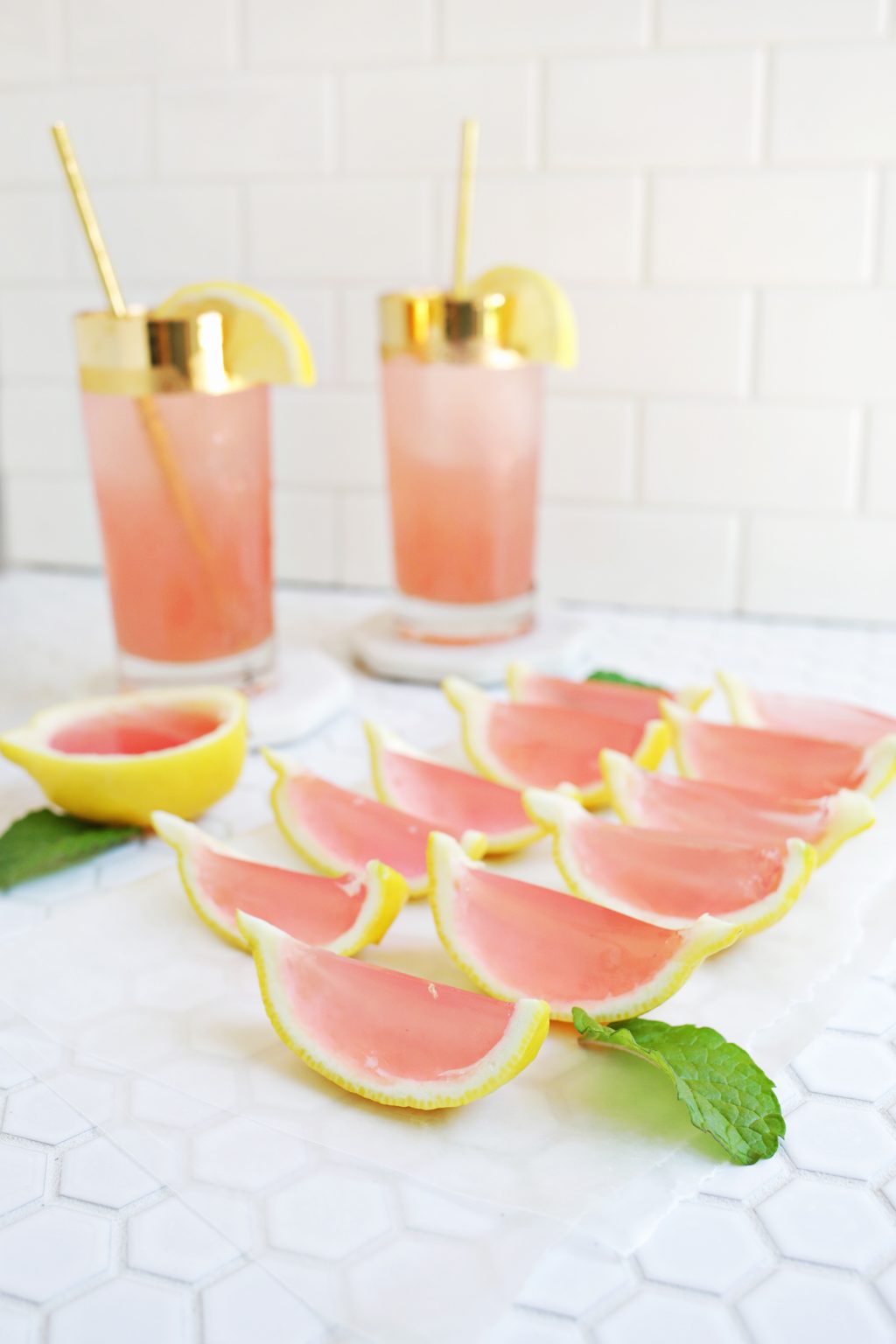 These pink lemonade jello shots are a super cute and creative way to infuse some booze into your party. Not only are they quite the novelty, they are tasty too! 
Fruity freezies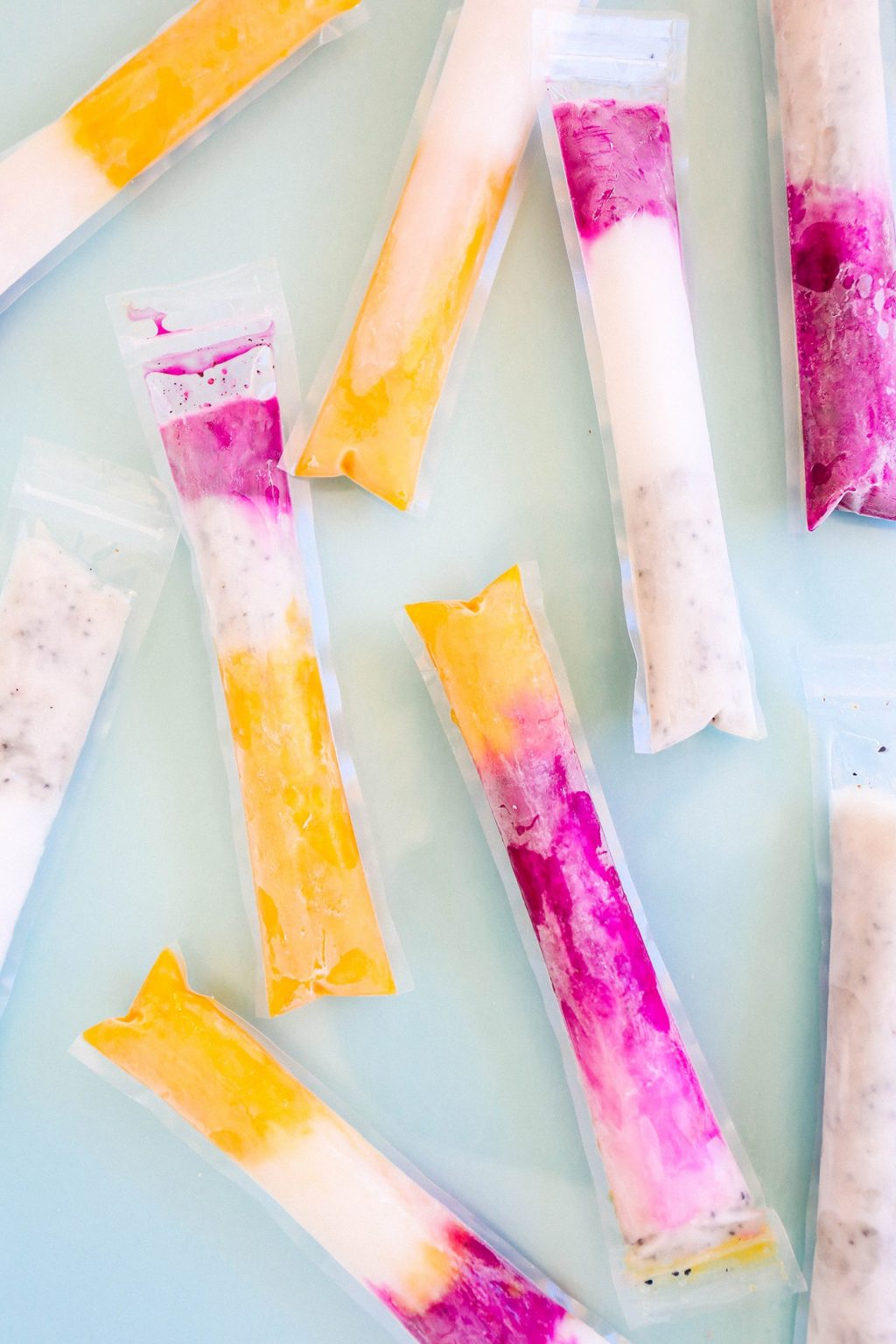 If the flavours in the store don't tickle your fancy, it's actually quite easy to make your own multi-layered freezies with fruit of your choice! 
"Dirt" Pudding Cups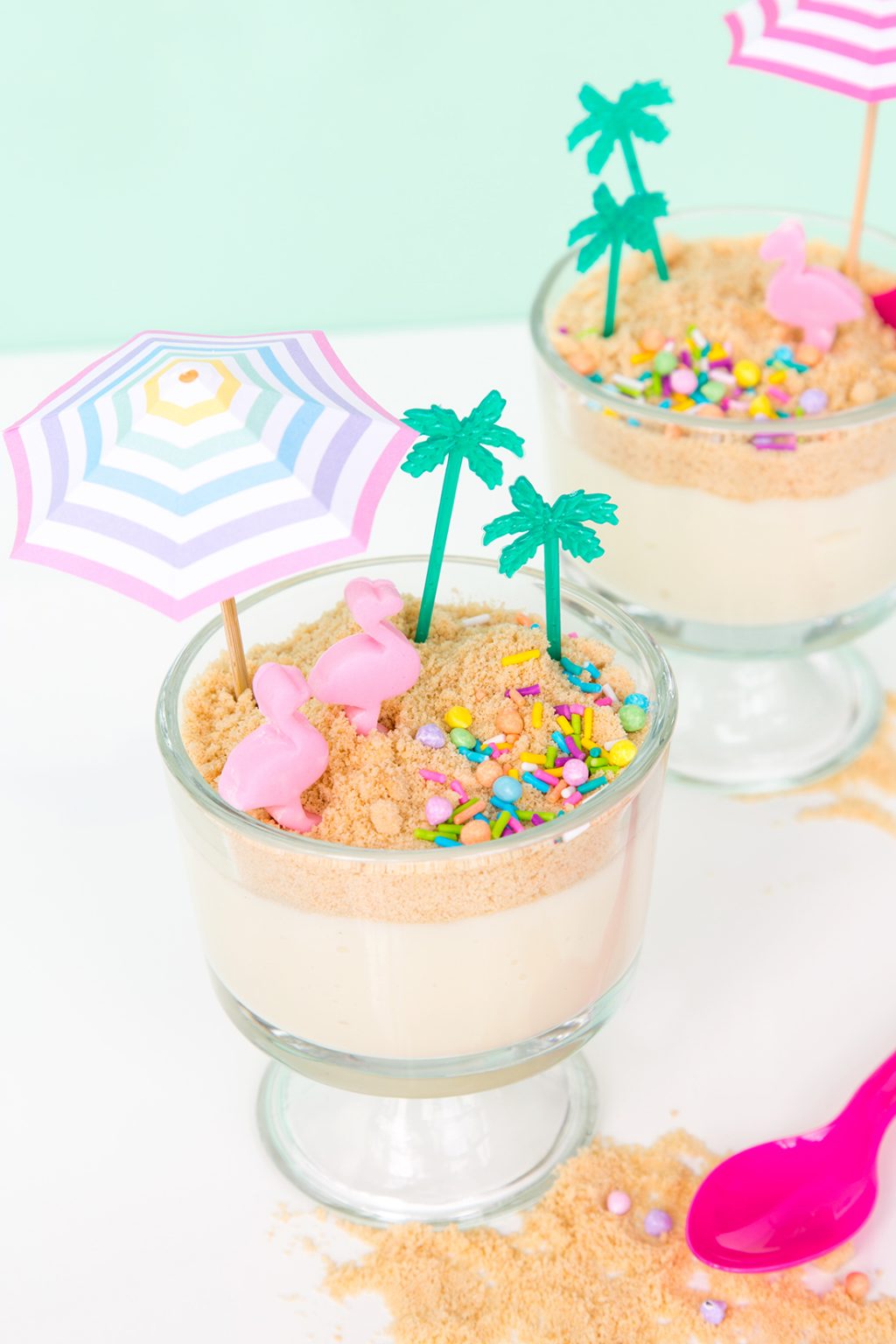 As a kid, I loved 'dirt pie' desserts which usually consisted of gummy worms, chocolate and ice cream. This dessert is similar but made with vanilla pudding and golden oreo crumbles. Yum!
Floral Ice Cubes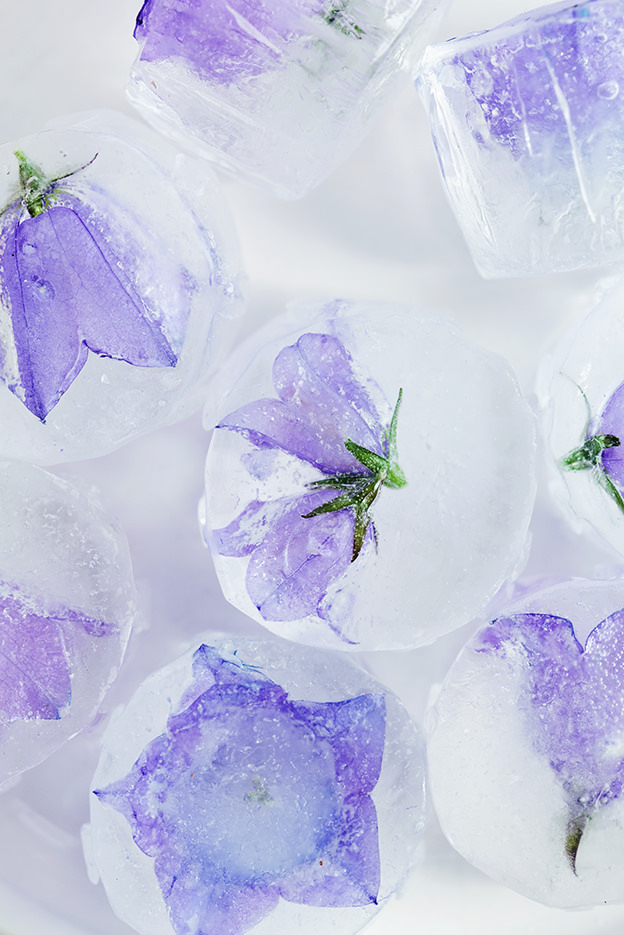 Want to spice up your ice bucket? These floral ice cubes look fantastic in an ice bucket with a few champagne bottles thrown in! 
Poblano Lime Black Bean Dip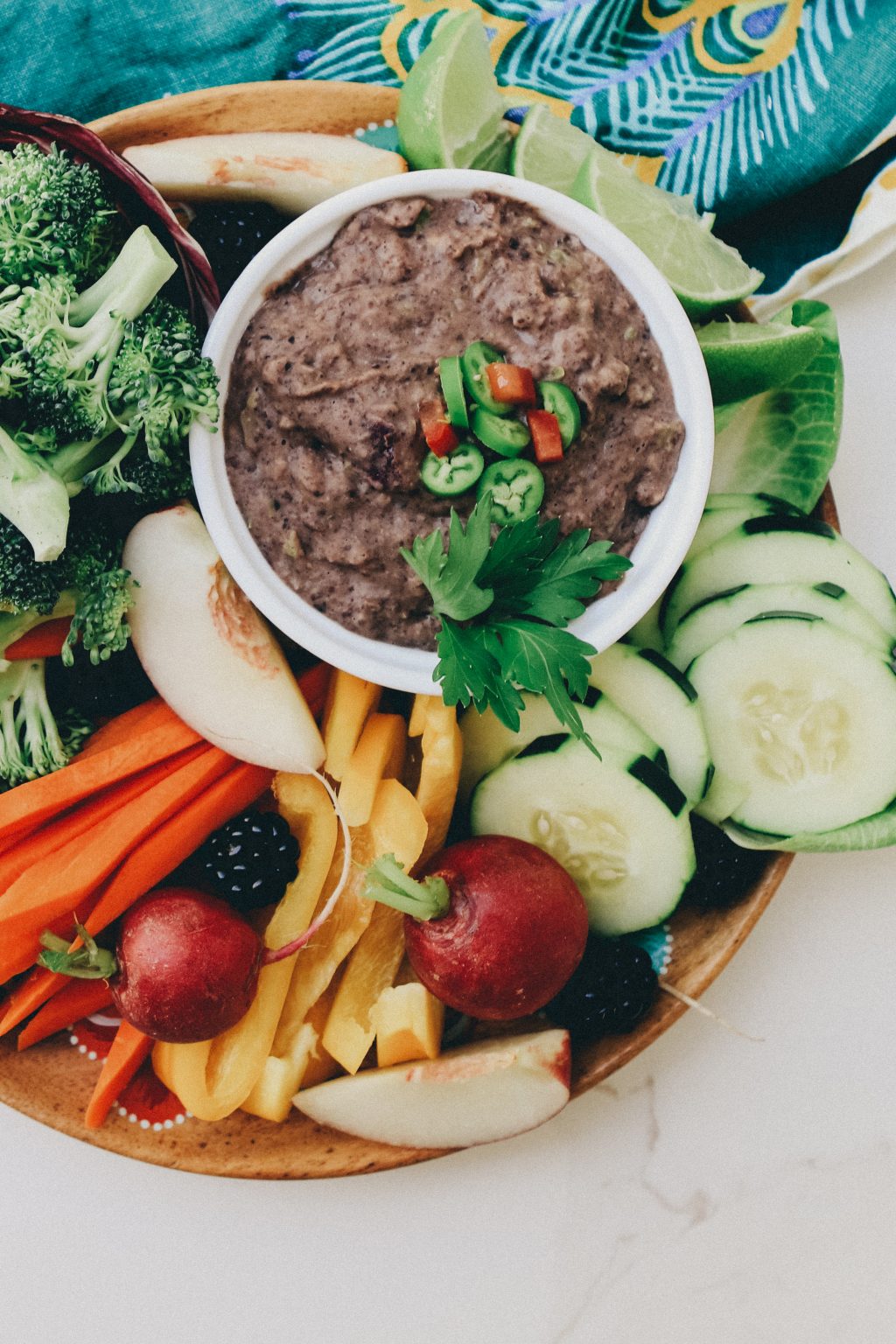 If this bean dip was at a summer party, I probably wouldn't stray too far from the snack table. Addicting and not as
Technicolor S'mores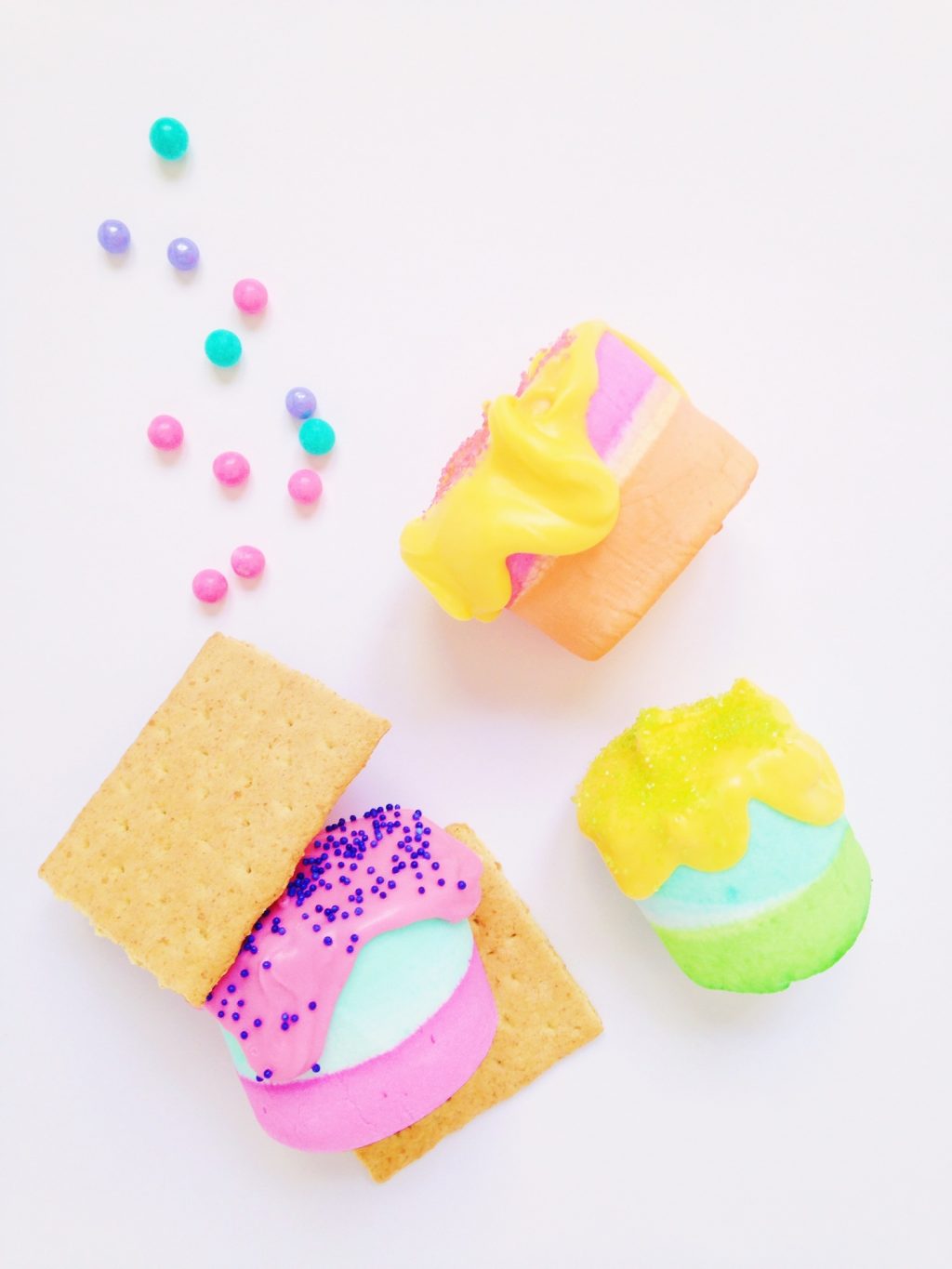 As if s'mores weren't already the yummiest snack ever, Violet Tinder Studios found a way to make them even better! Guests will get a kick out of these stylized marshmallow treats.
Last Updated on