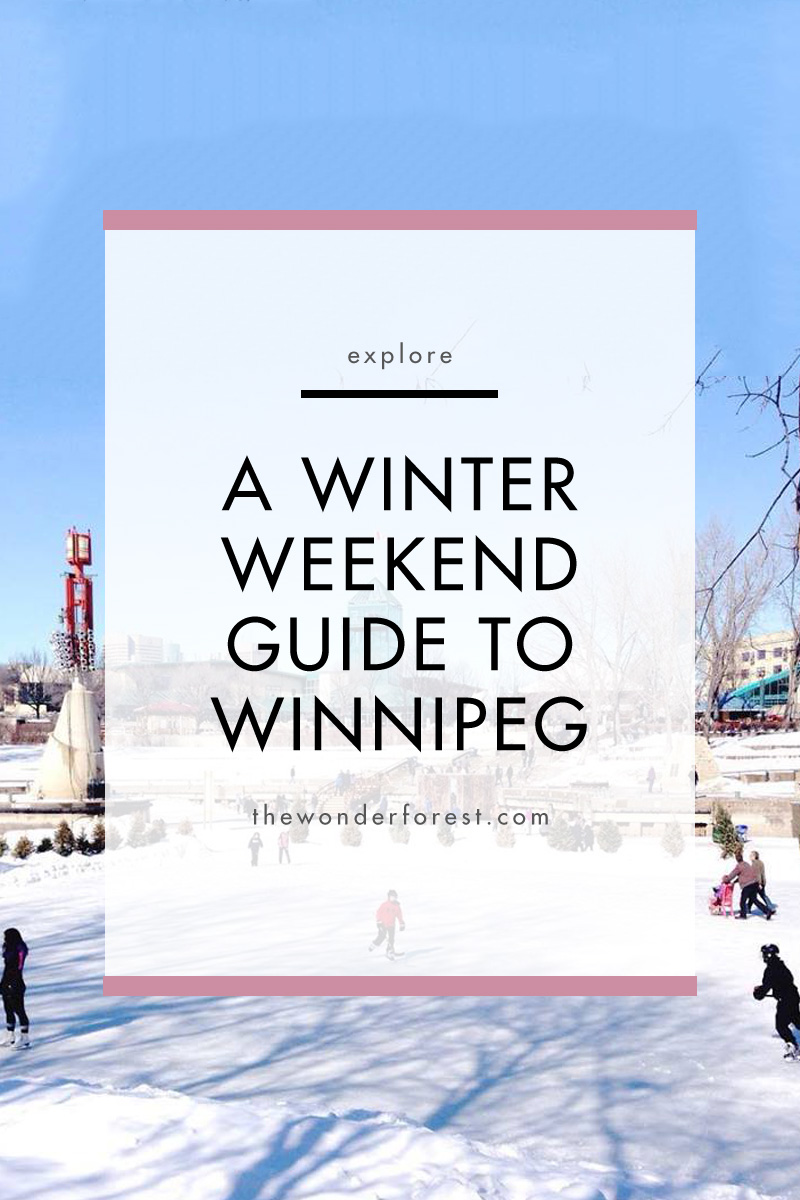 A trip to Winnipeg in the winter? Yes, it will be cold but you don't need to hibernate all weekend long. This bustling city has so much to offer and it may leave you feeling a little more like a true Canadian. Don't forget to pack your mitts!
Friday
Check into your hotel, Inn at the Forks, and grab a quick bite at Smith. Enjoy a hearty meal, the Canadiana décor (including HBC-esque seating), and then head over to Bell MTS Place for a Winnipeg Jets game – puck drops at seven!
Saturday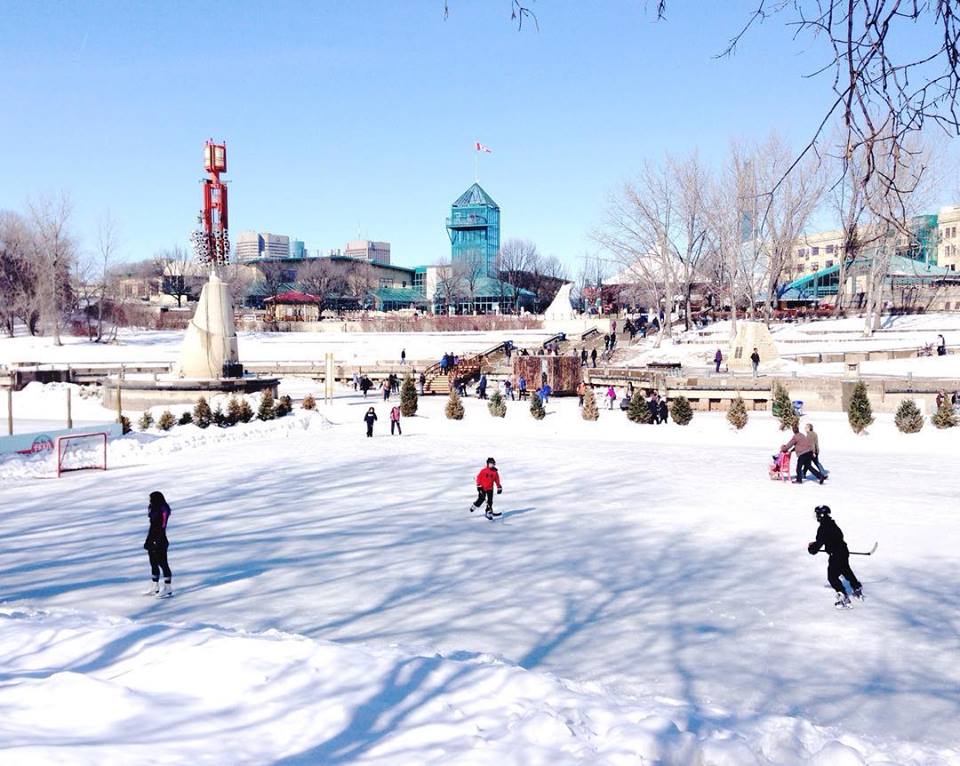 You don't have to wander far to see some of the best attractions the city has to offer. Spend the morning skating on the Red River Mutual Trail then warm up and grab some lunch in The Forks Market. Head over to the Canadian Museum for Human Rights for a quiet afternoon viewing the beautiful and powerful exhibits this museum has to offer.
Cap off the day with some sushi at Wasabi on Broadway. You may be surprised to hear this, but yes, this landlocked province does have amazing sushi. Order the gomae and sushi pizza with a bottle of Sapporo to wash it all down.
Sunday
Had a few drinks last night? Grab a hearty breakfast at Stella's Café. I recommend the Mexican Breakfast but if you ask any Winnipegger you will end up with a long list of favourites because you really can't go wrong with any dish. Try to get there early or you may have to wait for a table (trust me it's worth the wait!).
Head over to The Assiniboine Park Zoo for an afternoon walk and check out the newly constructed Journey to Churchill exhibit. Take a stroll through the underwater viewing tunnels and if you are lucky you may come face to face with a Polar Bear going for a dip.
It's been a busy weekend! Need to relax? Head back to your hotel and book a massage at Riverstone Spa.
Want to try something else? Here are a few more Winnipeg favourites:
Last Updated on