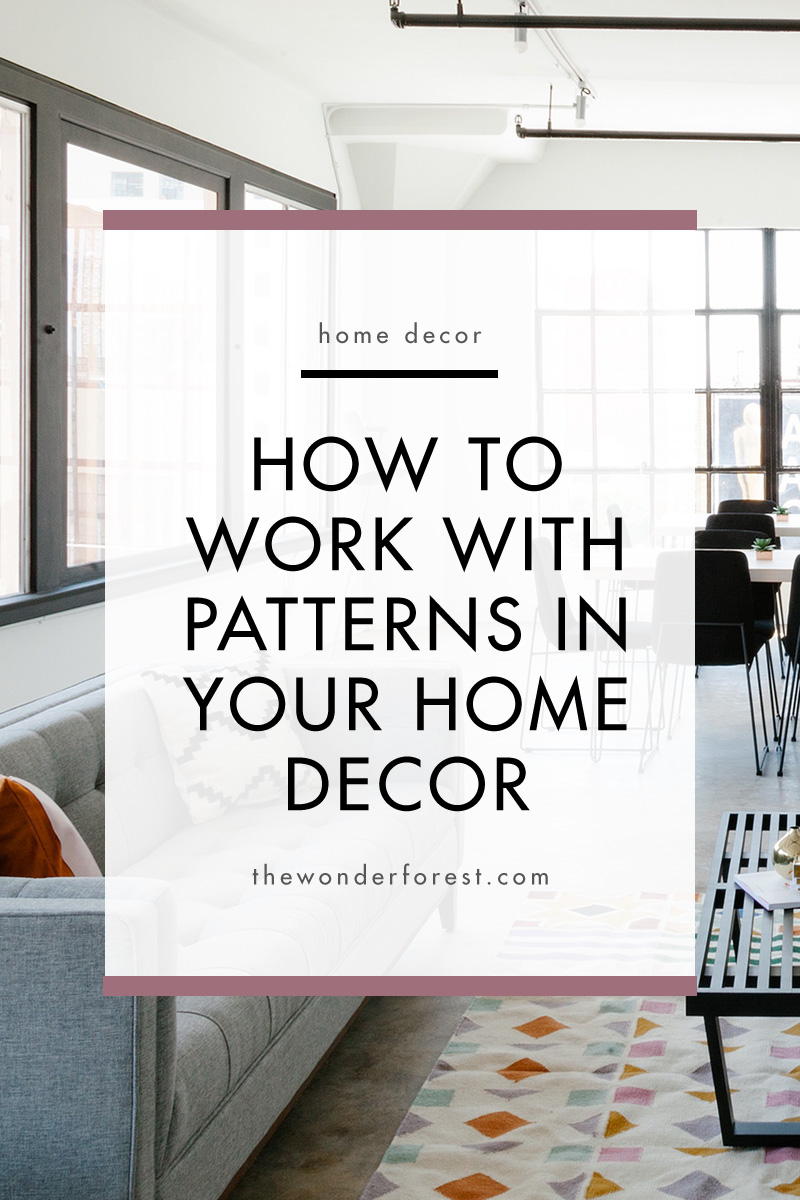 How do you feel about one-dimensionally decorated spaces? My instant associations are the uniformly painted walls in my elementary school and high school, as well as boring and unappealing walls in hospitals. There's a reason schools and hospitals are painted this way, and it is to avoid drawing attention away from studying, focusing on other things or relaxing your brain. On the other hand, painting your house this way is a bad idea for so many reasons. When you're spending most of your time at home, you obviously want it to look welcoming and warm. This is why layering and using patterns is important and highly recommended when it comes to home design. Here are a few tips on how to do it properly.
Where to Layer
When layering patterns in your home, it's important to do it wisely. Use a neutral base and only patterned details that are easily changeable or removable. For instance, a great choice for including patterns to your home design would be drapes, tablecloths, cushions or colorful rugs. This will allow you to easily change the style if you realize it's not what you wanted or if you get tired of it over time.
Colours and Scale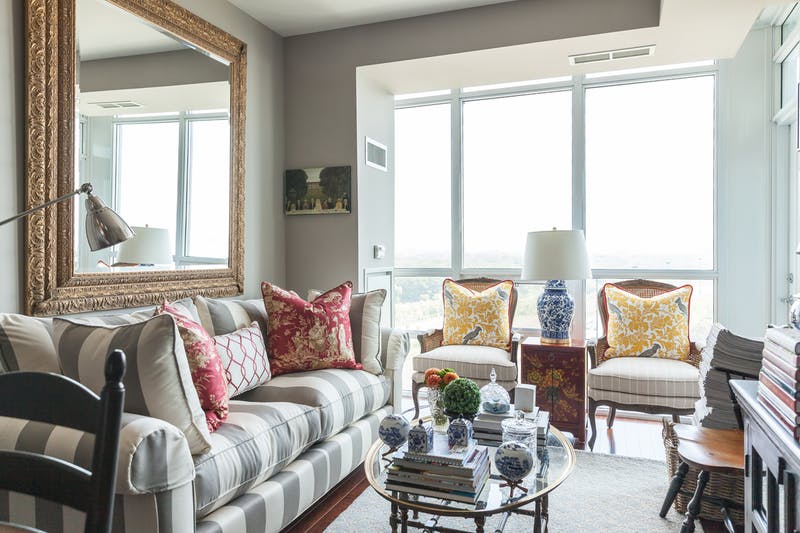 Being a rookie, you might want to start small and simple. Choose as many patterns and colors as you like, lay them on the floor and start the elimination process. Keep doing this until you are left with a set of patterns that are in harmony in some way. But what does this mean? All of them should have the same predominant color. You can also divide the scale into three groups: small, medium and large. Keeping that in mind, do not set just one scale size in the same room as they will be battling for attention, which can be tiring for the eyes.
Decide on two colors and combine different patterns of the same color in one room. This will make your room look attractive and lively, without the risk of tackiness. Choosing two complementary colors is a great idea since this way you can have best of both worlds – one cold and one warm color in the same room.
Keep Your Eyes Open For Inspiration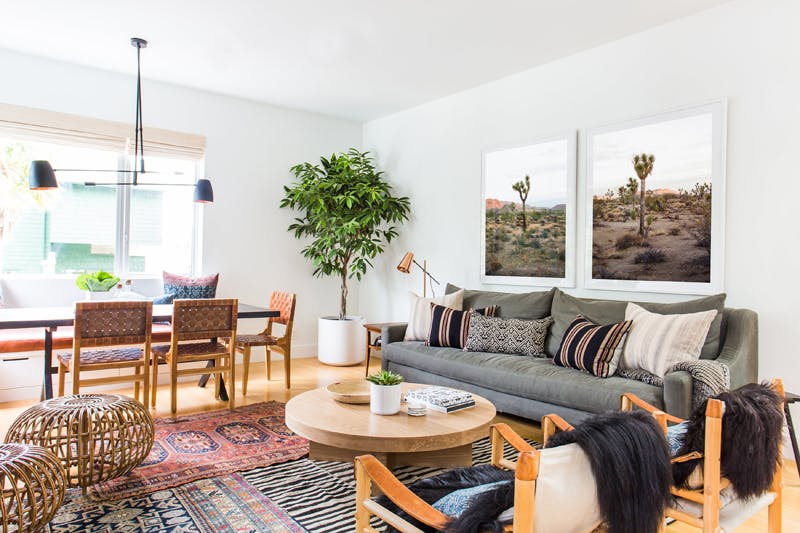 Inspiration can be found in some of the most unusual situations or absolutely random moments. Keep your mind should stay open and look for inspiration in the details of your surroundings – whether it be out shopping in beautiful stores like Anthropologie or when visiting someone else's home. Be perceptive of the patterns around you and think about how they would look in your own house. Once you start getting to know how patterns work with each other, they will stop immediately looking so busy and you can appreciate how different patterns can compliment another. For some, this is definitely an acquired taste.
Other great sources of inspiration include Freshome (seriously drool-worthy spaces) and Apartment Therapy. 
Get Help
If your knowledge on color coordination needs to be refreshed, don't worry. Nowadays, there are powerful apps that can help you out. Having a color wheel app handy will help you to figure out which patterns and colours go together, and can also help with unknown words and phrases, such as a triad color scheme, analog and complementary.
Last Updated on